The 2017 WSOP Schedule: The Unmatched Guide to the World Series of Poker
That was a pretty good answer, Caesars.
Last year I posed the question, "How much bigger can Caesars make the World Series of Poker?"
They delivered again in their latest entry and have been on a strong Series run over the past several years.
The 2017 WSOP schedule promises to be no less ambitious.
Short of late-sleeper Joe McKeehan player complaints over playing conditions were down and all sorts of records were set again.
Heck, the World Series of Poker has become so attractive again that even a pair of disgraced former players came out of the woodwork just to play.
What will WSOP 2017 have in store?
Wow, way to keep me guessing, Caesars. They went ahead and surprised us all with a January release for this year's schedule and what an epic Series this is going to be.
This is now my 13th annual WSOP schedule analysis and I'm probably even more excited to share it with you today.
Late last year WSOP Executive Director Ty Stewart leaked a few minor nuggets in advance of the full schedule release to keep the Series in the news and build a bit of early hype.
We now have our hot little hands on the complete 2017 schedule of events so I'll let you get your scroll finger ready.
Let's take that annual trip down the rabbit hole of poker's biggest tournament series to uncover the complete guide to the 2017 WSOP schedule.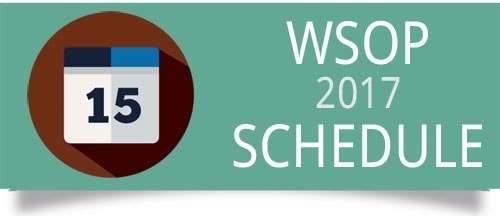 The 2017 WSOP Schedule
Event
Date
Time
Tournament
Buy-In
Length
Tue, May 30
24/7
Cash games and satellites begin at the Rio Convention Center
1
Wed, May 31
11 A.M.
Casino Employees No-Limit Hold'em
$565
2 Days
2
Wed, May 31
3 P.M.
Tag Team (2-4 players) No-Limit Hold'em Championship
$10,000
3 Days
3
Thu, June 1
11 A.M.
No-Limit Hold'em Shootout
$3,000
3 Days
4
Thu, June 1
3 P.M.
Omaha Hi-Lo 8/b
$1,500
3 Days
5
Fri, June 2
10 A.M.
Colossus III No-Limit Hold'em (1 re-entry) Heat 1
$565
6 Days
4 P.M.
Colossus III Heat 2
Sat, June 3
10 A.M.
Colossus III Heat 3
4 P.M.
Colossus III Heat 4
Sun, June 4
10 A.M.
Colossus III Heat 5
4 P.M.
Colossus III Heat 6
6
Fri, June 2
3 P.M.
7 Card Stud
$10,000
3 Days
7
Sat, June 3
3 P.M.
Mixed Triple Draw Lowball/Badugi
$2,500
3 Days
8
Sat, June 3
3:33 P.M.
Online No-Limit Hold'em (re-entry)
$333
1 Day
9
Sun, June 4
3 P.M.
Omaha Hi-Lo 8/b Championship
$10,000
3 Days
10
Mon, June 5
11 A.M.
Tag Team (2-4 players) No-Limit Hold'em
$1,000
3 Days
11
Mon, June 5
3 P.M.
Dealers Choice (6-handed)
$1,500
3 Days
12
Tue, June 6
11 A.M.
No-Limit Hold'em
$1,500
3 Days
13
Tue, June 6
3 P.M.
No-Limit Lowball 2-7 (1 re-entry)
$1,500
3 Days
14
Wed, June 7
11 A.M.
H.O.R.S.E.
$1,500
3 Days
15
Wed, June 7
3 P.M.
Heads-up No-Limit Hold'em Championship
$10,000
3 Days
16
Thu, June 8
11 A.M.
No-Limit Hold'em (6-handed)
$1,500
3 Days
17
Thu, June 8
3 P.M.
Dealers Choice (6-handed) Championship
$10,000
3 Days
18
Fri, June 9
11 A.M.
Pot-Limit Omaha (re-entry) Heat 1
$565
3 Days
4 P.M.
Pot-Limit Omaha (re-entry) Heat 2
19
Fri, June 9
7 P.M.
The Giant No-Limit Hold'em (re-entry) Heat 1
$365
3 Gameplay Days
Fri, June 16
The Giant (re-entry) Heat 2
Fri, June 23
The Giant (re-entry) Heat 3
Fri, June 30
The Giant (re-entry) Heat 4
Fri, July 7
The Giant (re-entry) Heat 5
Sat, July 8
TBD
The Giant resumes play for all survivors
20
Sat, June 10
10 A.M.
Millionaire Maker No-Limit Hold'em (1 re-entry) Heat 1
$1,500
5 Days
Sun, June 11
Millionaire Maker (1 re-entry) Heat 2
21
Sat, June 10
3 P.M.
8-Game Mix (6-handed)
$1,500
3 Days
22
Sun, June 11
3 P.M.
No-Limit 2-7 Lowball (1 re-entry) Championship
$10,000
3 Days
23
Mon, June 12
11 A.M.
The Marathon No-Limit Hold'em
$2,620
5 Days
24
Mon, June 12
3 P.M.
Limit Hold'em
$1,500
3 Days
25
Tue, June 13
11 A.M.
Pot-Limit Omaha
$1,000
3 Days
26
Tue, June 13
3 P.M.
Razz Championship
$10,000
3 Days
27
Wed, June 14
11 A.M.
No-Limit Hold'em (6-handed)
$3,000
3 Days
28
Wed, June 14
3 P.M.
Limit 2-7 Triple Draw Lowball
$1,500
3 Days
29
Thu, June 15
11 A.M.
No-Limit Hold'em
$2,500
3 Days
30
Thu, June 15
3 P.M.
H.O.R.S.E. Championship
$10,000
3 Days
31
Fri, June 16
10 A.M.
Seniors No-Limit Hold'em (ages 50+, 1 re-entry)
$1,000
3 Days
32
Fri, June 16
3 P.M.
Mixed Omaha Hi-Lo 8/b (3 variants)
$1,500
3 Days
33
Sat, June 17
11 A.M.
No-Limit Hold'em
$1,500
3 Days
34
Sat, June 17
3 P.M.
Limit 2-7 Lowball Triple Draw Championship
$10,000
3 Days
35
Sun, June 18
10 A.M.
Super Seniors No-Limit Hold'em (ages 65+, 1 re-entry)
$1,000
3 Days
36
Sun, June 18
3 P.M.
No-Limit Hold'em (6-handed)
$5,000
3 Days
37
Mon, June 19
11 A.M.
No-Limit Hold'em
$1,000
3 Days
38
Mon, June 19
3 P.M.
Limit Hold'em Championship
$10,000
3 Days
39
Tue, June 20
11 A.M.
Turbo Bounty No-Limit Hold'em ($300 per player)
$1,000
1 Day
40
Tue, June 20
3 P.M.
7 Card Stud Hi-Lo 8/b
$1,500
3 Days
41
Wed, June 21
11 A.M.
Pot-Limit Omaha
$1,500
3 Days
42
Wed, June 21
3 P.M.
No-Limit Hold'em (6-handed) Championship
$10,000
3 Days
43
Thu, June 22
11 A.M.
No-Limit Hold'em Shooutout
$1,500
3 Days
44
Thu, June 22
3 P.M.
H.O.R.S.E.
$3,000
3 Days
45
Fri, June 23
11 A.M.
No-Limit Hold'em
$5,000
2 Days
46
Fri, June 23
3 P.M.
Pot-Limit Omaha Hi-Lo 8/b
$1,500
3 Days
47
Sat, June 24
10 A.M.
Monster Stack No-Limit Hold'em Heat 1
$1,500
5 Days
Sun, June 25
Monster Stack Heat 2
48
Sat, June 24
3 P.M.
7 Card Stud Hi-Lo 8/b Championship
$10,000
3 Days
49
Sun, June 25
3 P.M.
Pot-Limit Omaha (6-handed)
$3,000
3 Days
50
Mon, June 26
11 A.M.
No-Limit Hold'em Bounty ($500 per player)
$1,500
3 Days
51
Mon, June 26
3 P.M.
Pot-Limit Omaha Hi-Low 8/b Championship
$10,000
3 Days
52
Tue, June 27
11 A.M.
No-Limit Hold'em
$1,500
3 Days
53
Tue, June 27
3 P.M.
Limit Hold'em (6-handed)
$3,000
3 Days
54
Wed, June 28
11 A.M.
Pot-Limit Omaha (8-handed) Championship
$10,000
3 Days
55
Wed, June 28
3 P.M.
7 Card Stud
$1,500
3 Days
56
Thu, June 29
11 A.M.
No-Limit Hold'em
$5,000
4 Days
57
Thu, June 29
3 P.M.
Omaha/7 Card Stud Hi-Lo 8/b
$2,500
3 Days
58
Fri, June 30
11 A.M.
No-Limit Hold'em
$1,500
3 Days
59
Fri, June 30
3 P.M.
Big Bet Mix (6 games)
$2,500
3 Days
60
Sat, July 1
10 A.M.
Crazy Eights No-Limit Hold'em (8-handed, re-entry) Heat 1
$888
4 Days
4 P.M.
Crazy Eights Heat 2
Sun, July 2
10 A.M.
Crazy Eights Heat 3
4 P.M.
Crazy Eights Heat 4
61
Sat, July 1
3:33 P.M.
High Roller Online No-Limit Hold'em (re-entry)
$3,333
1 Day
62
Sun, July 2
3 P.M.
Poker Players Championship (6-handed)
$50,000
5 Days
63
Mon, July 3
11 A.M.
No-Limit Hold'em
$1,000
3 Days
64
Mon, July 3
3 P.M.
No-Limit Hold'em/Pot-Limit Omaha (8-handed)
$1,500
3 Days
65
Tue, July 4
11 A.M.
No-Limit Hold'em
$1,000
2 Days
66
Wed, July 5
11 A.M.
No-Limit Hold'em
$1,500
3 Days
67
Wed, July 5
3 P.M.
High Roller Pot-Limit Omaha (8-handed)
$25,000
4 Days
68
Thu, July 6
11 A.M.
No-Limit Hold'em
$3,000
3 Days
69
Thu, July 6
3 P.M.
Razz
$1,500
3 Days
70
Fri, July 7
11 A.M.
Ladies No-Limit Hold'em Championship
$1,000 for ladies (men pay $10,000)
3 Days
71
Fri, July 7
2 P.M.
Online No-Limit Hold'em Championship (re-entry)
$1,000
1 Day
72
Fri, July 7
3 P.M.
High Roller for One Drop No-Limit Hold'em (1 re-entry)
$111,111
3 Days
73
Sat, July 8
11 A.M.
No-Limit Hold'em Championship Main Event Heat 1
$10,000
TBD
Sun, July 9
Main Event Heat 2
Mon, July 10
Main Event Heat 3
Mon, July 17
Main Event suspends play when 9 players remain
TBD, November
Final table resumes play
74
Tue, July 11
3 P.M.
Little One for One Drop No-Limit Hold'em Heat 1 (re-entry)
$1,111
5 Days
Wed, July 12
Little One for One Drop Heat 2
Thu, July 13
Little One for One Drop Heat 3
*11 A.M. bracelet events restart at 12 noon on Day 2. 3 P.M. events restart at 2 P.M. the next day.
Get the schedule before everyone else. Every year.
Want to be the first to know every event for every WSOP? I'll send you the complete schedule each and every year, often before the official release date.
Your email address won't be used for any other purpose.
What stands out as additions for 2017
Who doesn't love WSOP schedule release day?
Caesars surprised us about a month early this year, which I know is highly appreciated by traveling players deciding when to trade in their daily routines for a chance at poker immortality.
I could get used to this early release thing and I like what I see on the schedule.
As expected, 2017 is going to be a year of tweaks rather than one of revolution. That being said, a few new events and trends surprised me.
Highlighs from the 8 new WSOP events
I knew it would going to surpass 70 events, but 74?! Along with everything you already know and love here's what stood off the proverbial page to me about the 8 new events:
"The Giant" has the potential to be insane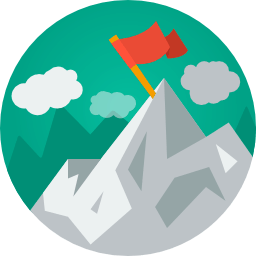 Event Name: The Giant
Game: No-Limit Hold'em
Buy-in: $365 (unlimited re-entry)
Event #: 19
Date: June 9-July 9, 2017
Starting Days: 5: June 9, 16, 23, 30, July 7
Time: 7 P.M.

Aside from the other mildly interesting additions The Giant just seems off the wall, both in structure and logistics.
Let's start with some interesting elements of the structure:
There will be 5 starting flights on 5 consecutive Fridays
There's unlimited re-entry during the open registration period
Each flight will play into the money
Surviving players from day 1 can actually forfeit their chips to enter another flight
Only one chip stack per player will carry over to day 2
Play stops at 2:40 A.M. for each day 1
Players who cash can receive prize money after day 1
The lid Pandora's box has now been blown off
Agoraphobics are going to have PTSD for years about this one.
It feels like we've opened Pandora's box now and there's no going back. I don't think Caesars will stop adding events like this until there's a $99 event that takes 11 months to complete and requires the use of robotic arms and VR to play 9 hands at once.
Seriously, 2017 is going to see a WSOP event with a $365 buy-in, easily an all-time low among live bracelet events. Colossus set the bar with over 20,000 players and a $565 buy-in. What is The Giant going to draw? 30,000? 50,000?
The best part:
With The Giant virtually every poker player with a dream of being a part of the World Series of Poker experience can do it for what feels like the price of a dinner and movie these days. I love that.
Unfortunately, the logistics feel totally bungled
I really like the concept of an all-inclusive local-cardroom-level bracelet event so forgive my snark, but what were they thinking spreading this out over a full calendar month?
Caesars obviously has thought this out and employs folks much smarter than I am, but I just don't see the logic in this.
The purpose of these ultra-low buy-in events is to make an all-inclusive affordable WSOP spectacle that can appeal to casual players and "weekend warriors".
Unfortunately, the insanely-delayed "Day 2" specifically makes it difficult for that kind of player to participate.
Let me explain:
Folks who can only get a few days off of work and those with limited budgets are only going to come into town for a few days. If they play on June 9 and squeak inside the bubble to make it to Day 2 they're probably going to cash $500 or so.
Do you expect that player to travel back to Vegas again a month later to claim their chip, chair, and dream?
July 7 is going to be the only option for most players
At least the final starting flight on July 7 takes place just the day before Day 2 begins for everyone on July 8. If you aren't a local or staying in Vegas for more than a week this is going to be the only flight you'll want to enter.
WSOP pushes their online site further
Event #8: $333 buy-in Online No-Limit Hold'em with unlimited re-entries on Saturday, June 3rd @ 3:33 P.M.

&nbsp

Event #61: $3,333 buy-in High Roller Online No-Limit Hold'em with unlimited re-entries on Saturday, July 1st @ 3:33 P.M.

&nbsp

Event #71: $1,000 buy-in Online No-Limit Hold'em with unlimited re-entries on Friday, July 7th @ 2 P.M.
Expanding on the mild success of previous online bracelet events that are proprietary to WSOP.com players within the friendly confines of Nevada there will be a total of 3 this year.
If I'm already in Nevada I'd rather just get the full experience and play in a live event, but it's kind of cool to sit in your hotel room and have a chance at a bracelet.
Technically the new $333,333 online guarantee with a $333 buy-in is the lowest for a bracelet event.
Bounty events expand
Event #39: $1,000 buy-in Turbo No-Limit Hold'em with $300 bounties on Tuesday, June 20th @ 11 A.M.

&nbsp

Event #50: $1,500 buy-in Turbo No-Limit Hold'em with $500 bounties on Monday, June 26th @ 11 A.M.
I love bounty tournaments. This is one online advent that I'm thrilled actually made its way to the WSOP.
In bounties a portion of your buy-in becomes a proverbial price on your head. It goes to any player who knocks you out, meaning you can recoup your buy-in or even end up ahead before you've even reached the money.
Tag Team gets an expensive championship
Event #2: $10,000 buy-in No-Limit Hold'em Tag Team Championship, May 31st @ 3 P.M.
This is an interesting event to kick off the WSOP. Last year's big Series reveal was the $1,000 Tag Team event, allowing teams of 2-4 players to pool their talents. Lebron and Kevin Durant would love it.
That has stayed on the schedule, but there's now this $10,000 version, which should draw some great teams of pros.
I love the concept for "The Marathon"
Event #23: $2,620 buy-in No-Limit Hold'em on Monday, June 12th @ 11 A.M.
I don't know what the fixation is with 262 on this one, but I love the idea behind it: deep stacks with 26,200 starting chips and 100-minute levels. Both of those are almost Main Event level.
Despite the trend of online tournaments of shorthanded tables, turbo blinds, and short stacks, I still greatly prefer the slow methodical pace of these luck-reducing events like this.
New credit card rules are actually a game-changer
The other touted change with the schedule release is the new enormous maximum for credit card payments.
In previous years players could only charge up to $1,500 by credit card and had to do it either as a cash advance (instant inflated interest) or weeks ahead of time via the WSOP app.
Players can now charge up to $10,000 on credit cards, which is probably higher than the limit on many players' cards.
That's a big time saver for a lot of players as they no longer need to get cashier's checks ready or set up wire transfers far in advance.
Meet the new pillars of WSOP 2017: same as the old ones
No surprise here, as every expected modern classic and traditional fixture will return for 2017. This year's Series will take place over 50 days, excluding the November Nine final table.
List of key returning events on the 2017 WSOP schedule
Colossus III: The third iteration of this record-setting micro-buy-in $565 event will again appear early in the schedule, featuring 3 starting days on June 2-4 with 2 starting times each day. Once again, there will be re-entry allowed on another entry day, making this one of the few WSOP events of its kind.
Millionaire Maker: Colossus sans steroids. The original low buy-in addition will make a return for the 2017 WSOP, appearing early in the schedule with a $1,500 buy-in and guaranteeing the winner $1 million.
Monster Stack: Another typically-massive event with slow blind levels, a $1,500 buy-in, and 15,000 starting chips.
Little One for One Drop: The annual charity event that usually takes place during the Main Event, likely with a $1,111 buy-in.
Seniors Event: The WSOP classic, featuring a $1,000 buy-in and only open to players 50 and older (really, that's scary if that's "senior" age) will take place on June 16.
Ladies Event: The $1,000 ladies-only (technically that isn't true as boneheaded men can enter at $10,000) event will return, probably late in the schedule.
The Main Event: Was there any suspense to this one? The $10,000 largely is and has always been the WSOP. It's The Big One's poker world and we're all just living in it.
More than 70 events
Also, it's confirmed that my prediction of more than 70 events in 2017 will come to pass, once again proving that "predicting" sure things is the best way to pretend you have a clue.
Next up: predictions on when the next full moon will be and insider reports on what Daniel Negreanu really thinks.
Update: There did indeed end up being 74 events on the final schedule.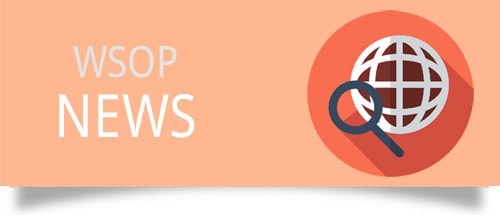 The latest WSOP 2017 news
&nbsp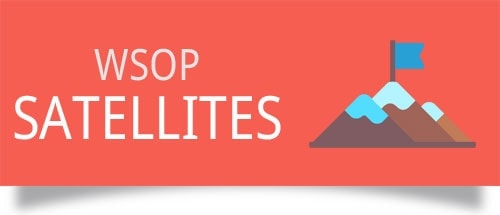 How do you qualify for the 2017 WSOP schedule via online satellites?

888 Poker now has arguably the best WSOP satellites in the business, which gives them a big selling point besides having some of the easiest competition online.
They're a direct sponsor of the World Series of Poker and the only ones to offer a direct buy-in package.
Players can also play in dozens of mini-satellites for free with their $88 no-deposit bonus.
888 Poker
Name: 888 Poker
Network: Proprietary closed network
Website: 888poker.com
US Players accepted: No
Overall review score: 9.0/10
Bonus: $88 no-deposit and 100%
Traffic: #2 worldwide
In operation since: 2002 (for poker)
Full review: 888 Poker review

888 Poker Satellite Highlights
$88 no-deposit bonus can be used for WSOP satellites
Steps start at .01
The final step is a $1,050 direct-entry satellite
Official sponsor of the WSOP
Excellent accommodations included with WSOP package
No-download software option
Apps for both iOS and Android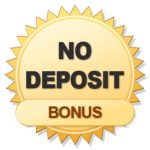 Play at 888 Poker Now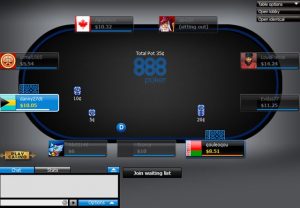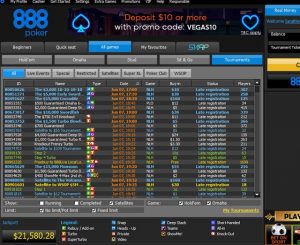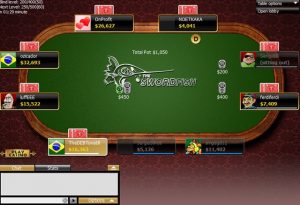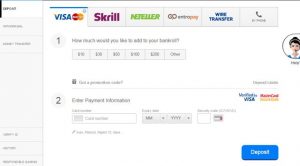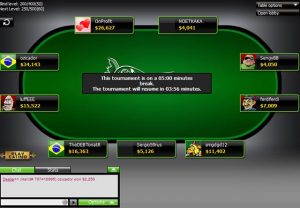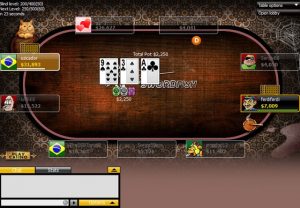 888 Poker WSOP Satellites for 2017
Per their massive sponsorship deal, 888 Poker is actually the only online poker site allowed to run official direct-entry 2017 WSOP satellites. While you'll certainly find WSOP satellite events at competing sites they technically aren't permitted to buy you in themselves. You can also now play everything from their cash games to tournaments on the no-download client, which is almost identical to the full download.
6 Step System
The Step system at 888 Poker offers runs around the clock and is very straightforward. This allows players to win a Main Event seat for as little as the starting step buy-in of $0.01. There are six steps, ranging from $0.01 to $160. Players can buy in to any step at any time.
After the Step 6 event, all winners received a $1,050 seat in the final WSOP Main Event qualifier. Here's the structure:
888 Poker WSOP Satellite Chart
The 888 Poker WSOP Package
I believe the total package 888 Poker puts together for satellite winners is easily the most lavish, including:
A $10,000 seat in the 2017 WSOP Main Event
$1,500 credit for travel costs
5 nights at the Vdara in Las Vegas
888 welcome party
888 goody bag
That prize package is a throwback to the way the old mega-sites would pamper their satellite winners in the mid-2000s.
A penny into $19,500
888 Poker stumbled into the perfect too-good-to-be-true satellite testament a couple of years ago Tommy Yates. If you're like me you don't look twice at the .01 satellite steps… or the .10 ones… or any of them up to about Step 5 for $30.
Those micro-satellites are great for no-deposit players, but the grind would just be absurd to make it all the way to the Main Event package.
Good thing Mr. Yates didn't feel the same way. He actually did end up winning his WSOP Main Event seat starting from a .01 satellite at 888 Poker. Incredibly, he then cashed in 486th at the Main Event for $19,500. Unbelievable.
Play at 888 Poker Now
---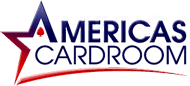 Last year, America's Cardroom was the only US poker room to offer WSOP satellites and they'll likely be the only US game in town for the 2017 WSOP as well.
It's a shrewd move because, even though they aren't the busiest in the market, if you want to qualify online for the WSOP and you aren't from New Jersey, Delaware, or Nevada – and 95% of you aren't – you'll have to do it through ACR.
America's Cardroom
Name: 888 Poker
Network: Winning Poker Network
Website: americascardroom.eu
US Players accepted: Yes
Overall review score: 8.6/10
Bonus: 100% and 20 free Sit and Go's
Traffic: #2 in US market
In operation since: 2001
Full review: America's Cardroom review

America's Cardroom Satellite Highlights
The only non-state US option for WSOP satellites
Satellites run up to the start of the Main Event
One of the cheapest online at $50 for direct entry satellites
$12,500 package includes travel expenses
WSOP package can be exchanged for 2 Punta Cana entries
New players get 20 Jackpot Poker entries free instantly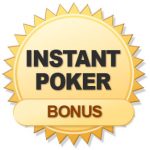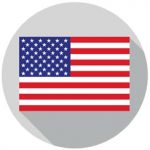 Play at America's Cardroom Now
America's Cardroom WSOP Satellites for US players in 2017
The US-facing WSOP satellite market mostly dried up in 2007, when WSOP officials decided they would no longer accept direct buy-ins from online poker sites and then even further in 2011 when the US poker market was attacked once again.
It takes some boldness to run WSOP satellites as a US poker site as they're both dodging copyrights from Caesars and attracting attention to themselves as an unregulated (in the US) operation.
ACR has shown some ambition for doing things outside of the box, such as in the unique promotion package they have going currently, so they seem like a likely fit here.
America's Cardroom has offered satellites for 3 years now and they're the only option for US players to qualify online for this year's WSOP. They are incredibly quick for banking, especially with Bitcoin payouts and withdrawals.
The WSOP prize package
The actual satellites are combined "players choice" prizes, which awards either 2 entries to the Punta Cana Poker Classic or the World Series of Poker Main Event. You'll see America's Cardroom heavily push the former since they're a sponsor. Good try, ACR, good try.
For the 100% of you that will take the latter (and you'll have to tell the poker room that's the package you want) here's what winning a satellite gets you:
1 $10,000 WSOP Main Event buy-in
$2,500 for travel, lodging, and other expenses
As has been the case for a decade now online poker rooms can't buy you in to the WSOP directly so they just dump the cash into your player account and you buy in yourself. You'll also have to make all the travel and lodging arrangements yourself, but $2,500 should cover that just fine.
America's Cardroom WSOP Satellite Schedule Chart
You won't find as many actual satellites going as non-US sites, but that's the price of having any option at all in the US. The schedule will likely be similar to this one from last year:
| Dates | Time (EST) | Buy-in | Guaranteed prize packages | Link |
| --- | --- | --- | --- | --- |
| Every Sunday | 6 P.M. | $55 | 2 | Register Now |
| Every Sunday | 8 P.M. | $55 | 1 | Register Now |
Play at America's Cardroom Now
---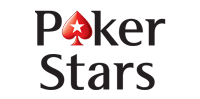 PokerStars is still the largest poker site in the world by about a 6 to 1 margin in terms of player count. They hold the largest number of satellites for the WSOP due to the sheer number of active players.
PokerStars
Name: PokerStars
Network: Proprietary closed network
Website: pokerstars.com
US Players accepted: No
Overall review score: 8.1/10
Bonus: 100% up to $600
Traffic: #1 worldwide
In operation since: 2001
Full review: PokerStars review

PokerStars Satellite Highlights
The most 2017 WSOP satellites running
Smallest satellites only require Frequent Player Points
Passports allows you to choose WSOP or other live events
Players do not have to use winnings to buy in to the WSOP
Cash satellites start at €2.20 or $7.50
Step Sit and Go's also award lower step entries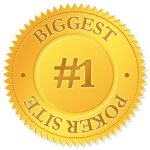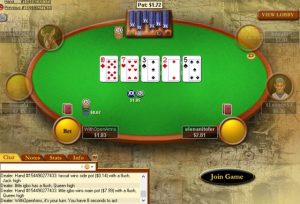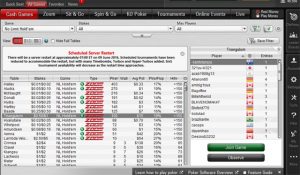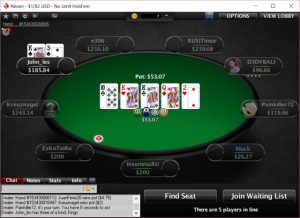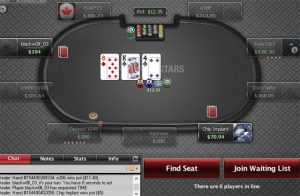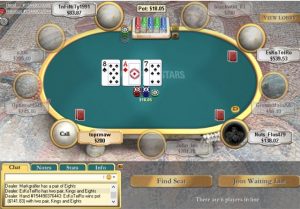 PokerStars WSOP Satellites for 2017
For years PokerStars dominated the WSOP satellite arena, with as much as 25% of the entire Main Event field in the mid-2000s coming from the online poker giant. They're still the busiest for 2017 WSOP satellites and have seen in increase in recreational (read profitable) players following their mild-mannered assault on HUDs over the past year.
Main Event Passport
The Main Event Passport is the most popular satellite prize for live events at PokerStars. Instead of simply calling them WSOP satellites, PokerStars allows you to choose from several of the largest Main Events in poker:
2017 WSOP
PokerStars Caribbean Adventure
European Poker Tour
Latin American Poker Tour
Asia Pacific Poker Tour
Aside from the $10,000 Main Event buy-in you'll also receive cash for travel expenses and hotel accommodations to some of the events.
Types of satellites
The 3 main forms of PokerStars satellites include:
Cash satellites: Straightforward cash buy-ins at a variety of levels. The higher the buy-ins the more seats available
Frequent Player Point satellites: You need to win a long series of events, but you can actually buy in to these with your player points and risk no money at all.
Steps satellites: These are Sit and Go tournaments with the top prizes winning entry to the next step. The structure is
PokerStars WSOP Step Satellite Structure
Step #
Buy-in
1st Place
2nd Place
3rd Place
4th Place
5th Place
Link
1
$7.50
Step 2
Step 2
Step 1
$1.50 Tourn. Funds
Register Now
2
$27
Step 3
Step 3
Step 2
Step 2
$7 Tourn. Funds
Register Now
3
$82
Step 4
Step 4
Step 3
Step 3
Step 3
Register Now
4
$215
Step 5
Step 5
Step 4
$185 Tourn. Funds
Register Now
5
$700
Step 6
Step 6
Step 5
Step 5
$430 Tourn. Funds
Register Now
6
$2,100
Main Event Passport (number of prizes varies)
---
&nbsp
When was the full 2017 WSOP schedule released?
I'm happy to report that the complete schedule was released on January 25 – a month earlier than last year.
There is never a concrete date for the WSOP schedule release by Caesars, which I know drives a lot of folks nuts.
I think they've got a good grievance.
The World Series of Poker is literally the Mecca of the poker world for 6 weeks. Players come from all over the world.
Unless you're within a 300 mile or so radius of Las Vegas you're probably going to be landing at McCarran and contributing to the local hotel taxes for quite a few nights.
That's a big commitment to make with only 3 months to plan.
You've got bosses to try to convince that a summer trip to Las Vegas really is work-related and deserves paid expenses, flights to book, hotels to choose, families to surprise.
In short, I hear your pain.
I wish Caesars would announce the WSOP schedules with 6 months to spare. They haven't for many years and that's unlikely to change anytime soon.
Bottom line:
Expect the 2017 WSOP schedule to be released at the end of February.
Emulating the NFL
An analogy I like to use it the NFL, which manages to create a buzz like no other sport about its schedule release.
ESPN and NFL Network devote entire time slots and airtime just to discuss the scheduled games before training camp even begins… and I still watch them.
Yes, that's largely because football has become the national pastime (sorry, baseball, trim an hour off the game time and maybe you can re-enter the conversation), but it's also due in part to the mystery of that schedule release.
Making schedule releases an event
No one outside of the league offices knows when that schedule is coming out until the media shills start leaking it a week or two in advance.
Everyone waits so long and never knows exactly when it's coming so when it's finally released it's an event.
Of course, poker isn't the NFL.
Heck, I'd argue with anyone until I'm blue in the face that poker doesn't even come close to being a "sport", but Caesars is smart to treat its WSOP crown jewel like it is.
Even though they do it every year, when the 2017 WSOP schedule is released in February we'll all be frothing at the mouth until the lines of text hit the interwebs.
No one likes it, but how Caesars does it is still smart business.
How many events will the 2017 WSOP schedule feature?
There will be 74 bracelet events this year, up 5 from 69 last year.
Before the schedule was released I said that I would place a small nest-egg on the over if 69 is the line – last year's total.
Which of these taglines sounds more appealing to you?
The 48th annual WSOP features the biggest and most diverse schedule in history!
Or…
Last year was such a success that we're keeping the number of events for WSOP 2017 right at that 69 sweet spot!
You and I might answer the bottom one, but maybe we aren't the target demographic.
Take a look at how the number of WSOP events has fared over the past 13 years:
That's a pretty clear trend, right? It would be breaking with tradition and marketing strategy to either keep things the same or lower the number of events.
The bottom line:
Expect the 2017 WSOP schedule to feature at least 70 events. It's become such an incredible spectacle that why not make it as big as people are willing to show up for?
Do WSOP event numbers tell us that poker is still growing?
Poker is in a nice place right now.
We don't really have the pop-culture darling of the early-to-mid 2000's anymore and the games aren't the wonderful rec-filled free-for-alls they used to be, but we're stable.
The game has a solid foundation of dedicated players across all age groups, nationalities, and experience levels.
There is a small, but steady and essential, undercurrent of new players still flocking to poker.
One of the great feats I applaud Caesars for is making the WSOP seem bigger, better, and more interesting each and every year despite the game's growth largely stagnating for the past decade.
However:
They "cheated" in a way to accomplish that as they did it by adding new low buy-in events.
This was most notable with 10 new events in 2007 (the year the poker boom largely died) and then the incredibly-popular modern classic Colossus in 2014.
A better metric I like to use to take the pulse of the poker world is in the number of Main Event players.
That's an event with very few variables as it's always the main attraction, the same time in the schedule, and the same buy-in.
How many players will enter the WSOP Main Event?
One of the popular predictions around WSOP every year is how many players will enter the Main Event.
It's a fun throwaway poker factoid on its own, although I feel like it also correlates closely to the overall health of the game.
Take a look at the WSOP Main Event player count over the past 14 years:
Of course, 839 already seemed like a lot to old-timers back in 2003, but the WSOP was set on an insane 3-year course thanks to, well, you know the story by now.
I believe that poker popularity pretty much hit its all-time apex in 2006.
The nosedive of 28% player loss in 2007 is almost certainly related to the UIGEA in the Fall prior.
From 2010-2011 the 7% player loss is likely from the events of Black Friday.
In both cases the US government managed to instill enough fear and intimidation in new players to poison the new player pool. Significant satellite avenues from then-US-facing sites like PokerStars were also eliminated.
The bottom line:
Add all that up and I don't think we've seen many changes in the poker landscape over the past year to increase Main Event numbers significantly.
I'll play it safe and go with a prediction of 6,800 players for the 2017 WSOP Main Event.
Final WSOP Numbers from Last Year
$221,211,336
Total prize pool of all events
&nbsp
107,833
Total WSOP players
&nbsp
107
Countries represented
&nbsp
$63,327,800
Main Event total prize pool
&nbsp
6,737
Number of Main Event players
&nbsp
$8,000,000
Prize money for the Main Event champion
&nbsp
116
Days it will took to crown a Main Event winner
Why the 2017 WSOP Main Event would make sense with a $62,000 buy-in
Probably the only two constants about the World Series of Poker and two of my favorite charms are based around the Main Event:
It's always been No-Limit Hold'em
It's always had a $10,000 buy-in
After everything that's changed in the world of poker over the past 47 years you still plunk down your $10,000 Main Event buy-in, whether that's come by satellite or not.
You still sit down at the mythical green felt you're playing it exactly like Doyle Brunson, Puggy Pearson, and Amarillo Slim did back in 1970.
Pretty cool, right?
Then something finally struck me this year:
Those old legends were risking a lot more in actual value than today's players, even if the numbers are the same.
Why? Inflation!
According to US inflation models a $10,000 #WSOP Main Event buy-in in 1970 would cost about $62,000 today.
For more perspective, the median US home price was only $23,000 in 1970 – or 2.3 Main Event buy-ins. Today, it's about $235,000, or 23.5 Main Event buy-ins.
If you want to get your modern-price-adjusted brain to imagine what it felt like for those WSOP pioneers you have to think about the Main Event costing $62,000 to enter.
That sounds a whole lot less palatable than $10,000 to most of us.
$10,000 is still right
To be clear, I'm glad that it's stuck at $10,000 for these reasons:
We have thousands of Main Event entrants today to make the prize pool more than sufficient
It's still "low" enough to make it within reason for every poker dreamer
Nostalgia, sentiment, and tradition
I think the main takeaway is to appreciate the financial risk that those original WSOP players were taking on what probably felt like an off-the-wall experiment at the time.
Other recommended WSOP Satellite options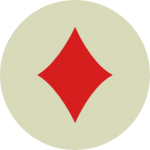 Other online poker rooms offered occasional satellites as well, primarily sending players to the Main Event.
The likes of PKR and several iPoker and Microgaming rooms made sure their players had an opportunity to try and earn their place at the biggest poker event of the year.
While they did not have a huge schedule of online qualifiers, there were still quite a few events scattered throughout the year.
Live Satellites
Once the 2017 WSOP schedule gets underway The Rio will host satellites every day at multiple times.
Single-Table Satellites
Single-table satellites aren't based on a set schedule and simply go by demand. If enough players want to play for a certain event they're happy to set it up.
Just find a floorman (sorry, "Live Action Supervisor") to find out what queues are currently set up or request a new one be made for what you want to play for.
Mega Satellites
Mega satellites are played like a traditional multi-table tournament, except the prizes are WSOP Tournament Buy-In Chips rather than cash.
These are run at least twice daily along with special extra Megas for events like the Poker Players Championship and the High Roller for One Drop.
There is usually a $185 Mega satellite with every 10 entries earning a $1,500 entry and $100 cash.
There are also $575 or $1,100 Mega satellites nightly with 10 entries earning a $5,000 or $10,000 event entry, respectively.
These are all No-Limit Hold'em, but they change the game up the day before certain events like Stud, Razz, or Limit Hold'em to match the format.
A chart of all of these will be added in this space once the 2017 schedule is finalized.
How are WSOP satellite winnings given to players?
Satellite winners are paid in WSOP Tournament Buy-in chips, which are $500 in value. Any incremental winnings less than $500 are given in cash.
A few notes on WSOP Buy-in chips:
They can be used to buy in to any WSOP event, another satellite, or side tournament
They cannot be cashed out
They are only valid during the current year's WSOP and become worthless at the end of the Series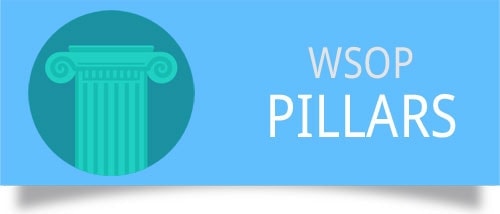 The Pillars of the 2017 WSOP Schedule
The Main Event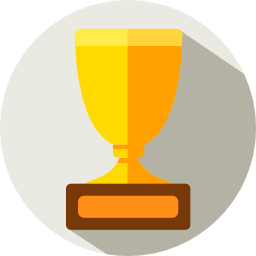 Event Name: No-Limit Hold'em Championship (Main Event)
Buy-in: $10,000
Event #: TBD
Date: July 8-17, 2017
Starting Days: 3: July 8, 9, 10
Last year's # of entrants: 6,737
Last year's grand prize: $8,000,000
When non-poker players hear about the World Series of Poker they often think of just the Main Event.
The Main Event is the WSOP to the non-poker-player population. Who remembers the undercard to Tyson-Douglas or the opening bands for The Beatles at Shea Stadium? And that's the way it should be.
Besides the tradition, it's simply one of the most valuable poker tournaments of the year, guaranteeing millions of dollars to the champion.
The Main Event is both a surviving relic from the opening WSOP days in the early 1970's and a modern poker wonder jumpstarted by Chris Moneymaker in 2003.
Even if the One Drop charity event is technically the final event in number (of which I see no logic in) the WSOP Main Event always ends the schedule in spirit with a climax.
3 starting days
There are typically 3 starting days as The Rio simply can't handle 6,000+ players competing at the same time.
That creates an interesting dynamic early on as surviving players from each starting heat have to wait 1-3 days to resume play until the other heats have had their turn.
As players are eliminated they are eventually funneled into one group of play.
2017 Edition
The 2017 WSOP schedule will feature the Main Event as it always has: the marquee event of the greatest game in the world.
The over-the-top commercialization can be grating, you'll have to suffer through token celebrity appearances, absurd publicity stunts, and Phill Hellmuth, but there's still nothing in poker that can match it.
The Main Event is our Super Bowl.
Colossus III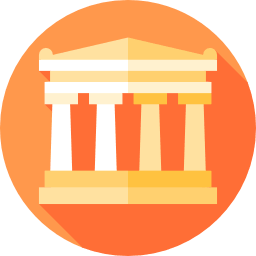 Event Name: Colossus III
Buy-in: $565
Event #: TBD
Date: June 2, 2017
Starting Days: 3 with 2 heats per day; June 2, 3, 4
Last year's # of entrants: 21,613
Last year's grand prize: $1,000,000
This is the perfect example of how the aura of the WSOP can make a tournament a spectacle. Caesars dreamed this one up to marketing perfection, capitalizing on all the right psychological factors.
Two years ago the Colossus debuted on the schedule and was insanely successful despite a buy-in that wouldn't make a splash in your local cardroom.
The Colossus broke attendance records and became the largest live poker tournament in history.
Last year almost matched it and brought us an incredible story that reinforces one of the inherent aspects that makes poker so attractive to us: really, all you need is a chip and a chair.
Why is the Colossus such a hit?
Everyone can be a part of the WSOP thanks to the ultra-low $565 buy-in
It will take place early in the 2017 WSOP schedule when the buzz is still high
The potention ROI is the highest in the WSOP with about 1,7000x the buy-in as the grand prize
The "Colossus" name helps make players feel like a part of something big
I think the low buy-in is the biggest factor in the success of the Colossus. Most poker players can scrounge together $565. You actually can actually be a part of the WSOP experience for $565, make memories you'll probably never forget, and have a shot at something much greater.
For many of the 20,000+ who will compete in the WSOP 2017 edition that's worth the buy-in alone.
6 starting days
The Colossus is comprised of 6 starting days, by far the most in the WSOP, besting even the Main Event.
The Rio can only handle about 2,000-3,000 active players per tournament per day so each day has about that number of players to start. At least the days of the outdoor tents in the Las Veags summer for player overflow are gone.
Millionaire Maker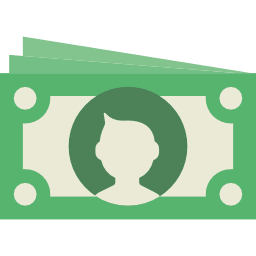 Event Name: Millionaire Maker No-Limit Hold'em
Buy-in: $1,500
Event #: TBD
Date: TBD
Starting Days: 2
Last year's # of entrants: 7,190
Last year's grand prize: $1,065,403
Returning for the 2017 WSOP schedule will be the Millionaire Maker, which is sort of the Colossus that existed before the Colossus took steroids and got a new name. Its claim to fame is that the grand prize winner is guaranteed to win $1,000,000.
The buy-in for Millionaire Maker is a little higher than Colossus at $1,500, but that still will draw more than 6,000-7,000 players again for 2017.
Strange payout history
One interesting dynamic is that, thanks to such an unusual payout structure, the $1 million top prize often only equals about 10% of the prize pool.
The rest of the money is spread out to a greater number of cashing players with the runner-up last year still making an even $1 million as well. The winner, Jason DeWitt, won just $65,000 more. That's a little anticlimactic and worthy of some reconsideration in my opinion.
Seniors Event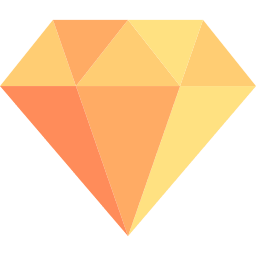 Event Name: Seniors No-Limit Hold'em Championship
Buy-in: $1,000
Event #: TBD
Date: June 16, 2017
Starting Days: 1
Last year's # of entrants: 4,499
Last year's grand prize: $538,204
Restrictions: Players must be age 50 or older
This is one of those traditional events that isn't noteworthy for its prize pools, but is always surrounded by positive vibes. I hope this one (and its Super Senior variation) never goes away. It's one of those comforting events on the 2017 WSOP schedule that we're all glad still exists. I love to give these guys and gals their own event.
The Seniors event allows players 50 and older to get in on the WSOP with a low $1,000 buy-in. Last year, the entry number was quite impressive at over 4,000 and a prize pool of over $4 million.
Everybody…I'm not playing any WSOP events. Hours are too long.

— Doyle Brunson (@TexDolly) June 9, 2016
Doyle Brunson had always made it a habit to play in this one, but his latest appearances have been in questions thanks to his declining number of tournament entries. Here's to hoping for at least one more for Texas Dolly.
Super Seniors Event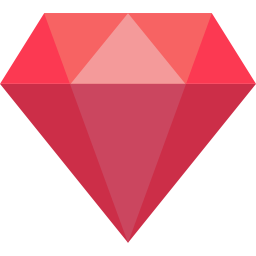 Event Name: Super Seniors No-Limit Hold'em
Buy-in: $1,000
Event #: TBD
Date: TBD
Starting Days: 1
Last year's # of entrants: 1,476
Last year's grand prize: $230,626
Restrictions: Players must be age 65 or older
Don't forget about the Super Seniors event, which will take place just a few days after the classic Seniors event on the 2017 WSOP schedule.
This one is only open to players aged 65+ and it's another one I hope never goes away. Almost 1,500 seniors (it's cool that they're "super" seniors) played for $1.3 million last year.
Ladies Event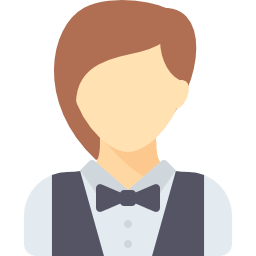 Event Name: Ladies No-Limit Hold'em Championship
Buy-in: $10,000 (Ladies receive a $1,000 buy-in)
Event #: TBD
Date: TBD
Starting Days: 1
Last year's # of entrants: 819
Last year's grand prize: $149,108
Men can actually enter, too
For me, the worst stories to come out of the WSOP hit the wire when some numbskull of the male variety enters the Ladies No-Limit Hold'em Championship. It happened last year.
Thanks to its status as a public cardroom regulated by the Nevada Gaming Commission men technically can't be excluded from participating in an event.
Apparently that's gender discrimination.
World Series of Poker organizers found a clever way around the law by giving a 90% "discount" to female players, which gives women the intended $1,000 buy-in.
The only reasons a man would enter the Ladies event are negative attention and publicity at all costs or losing a prop bet, which are both equally deplorable.
Last year's fool gave the latter excuse.
I suppose if you hate respect and integrity you also might do it.
Here's an idea, Caesars:
Make the men's buy-in $100,000. I guarantee you won't see another guy show up.
Why do we still have a "ladies" event?
While it may seem a bit antiquated to give "ladies" their own event when they're perfectly capable of entering any event they choose, I've read some thoughtful opinions by female players.
They argue that it gives spouses, seniors, or simply good players who may be mistreated by men at the busier events their own protected environment to get a piece of the 2017 WSOP experience.
When you put it that way I'm glad the ladies event is still around.
I can guarantee it's will be the most polite event on the 2017 schedule.
Poker Players Championship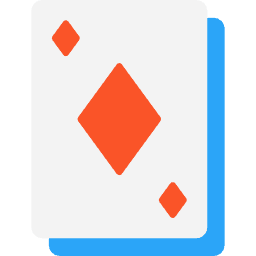 Event Name: Poker Players Championship
Buy-in: $50,000
Event #: TBD
Date: TBD
Starting Days: 1
Last year's # of entrants: 91
Last year's grand prize: $1,296,097
Closest thing to a pros-only event
Once upon a time the WSOP Main Event was only the realm of seasoned pros. The then-somewhat-uncommon game choice of No-Limit Texas Hold'em (ha!) and the prohibitive non-satellite-supported buy-in of $10,000 filtered out newbies and wannabes.
It made for great gameplay and rotten television before hole card cameras took over. Still, it's undeniable that, as a fan, it's just more fun to watch the knights of the green felt you're familiar with.
The Poker Players Championship and the High Roller for One Drop have become those elite exclusive events for a new era.
Mixed games played
Borne out of the innovative H.O.R.S.E. event that the incomparable Chip Reese won in 2006 the Poker Players Championship rotates between an astonishing 8 game variations:
No-Limit Hold'em
7-Card Stud
Omaha Hi-Low 8/b
Razz
Pot-Limit Omaha
Limit Hold'em
7-Card Stud Hi-Low 8/b
2-7 Triple Draw Lowball
Wonderfully diverse, the mixed game format more closely mimics the actual high-stakes private Las Vegas cash games that many participants are frequently found in.
Expect an exclusive field of 90-100 players and a grand prize over $1 million when this one appears late on the 2017 WSOP schedule.
High Roller for One Drop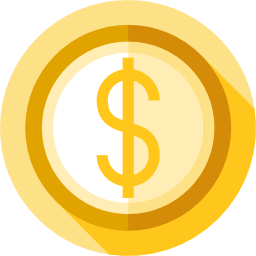 Event Name: High Roller for One Drop No-Limit Hold'em
Buy-in: $111,111
Event #: TBD
Date: TBD
Starting Days: 1
Last year's # of entrants: 183
Last year's grand prize: $4,981,775
Thanks to the mammoth buy-in of $111,111 this will be actually the second-largest prize pool for WSOP 2017.
Part of an incredible run last year, Fedor Holz took home nearly $5 million.
Being of the No-Limit Hold'em variety we all are intimately familiar with it also makes for a great railbird event.
The highest buy-in of the WSOP
The 2017 WSOP will likely see the High Roller for One Drop return with the $111,111 buy-in of the previous 2 years.
However, there's something to be said for the pure spectacle of the $1,000,000 (yes, count the zeroes) buy-in when the WSOP committee went a little nuts in 2014.
How will the November Nine play into the 2017 WSOP schedule?
The controversial November Nine concept was debuted for the 2008 WSOP and has remained intact for every Series since.
Through 2007 the Main Event simply used to be played continuously to its conclusion like virtually every other poker tournament in history.
Now, play is now paused once the Main Event is down to 9 players for the final table.
Those 9 players at the final table become the "November Nine", who pause their Main Event play in July and then complete it in November.
More than 3 months pass as ESPN tries to hype the final table, its participants, and then show a live broadcast of the final table's conclucsion.
This allows time for ESPN to put together its multi-part Main Event broadcast, which is now the only WSOP event that gets televised.
This way, there is no anti-climax with the winner is already known to the poker world before it's broadcasted in November.
The biggest positive of the November Nine to me is the live broadcast we gained that plays out on ESPN and ESPN2, which is actually pretty exciting.
Do I like the November Nine?
As for the November idea overall, I find it quite obnoxious.
It's a transparent marketing tactic that gives ESPN the power to disrupt the flow of a poker tournament for its own benefit.
I railed against it for a couple of years, but what else can you do? Like it or not the November Nine will be a part of the WSOP 2017 schedule. We've had almost a decade to get used to it.
In my most humble Bill Belichick nod, it is what it is at this point.
The October Nine?
One strange quirk is that the November Nine dates get shuffled every 4 years so they don't clash with the U.S. Presidential Election, which happens on the first Tuesday following the first Monday in November.
For example, play resumed on October 30th in 2016. So… It's truly only the "November Nine" 75% of the time.
WSOP 2017 Side Tournaments
The side tournaments are one fun way for bankroll-restricted players to feel like part of the WSOP or for recent bustouts to get a low-priced pick-me-up.
It's No-Limit Hold'em (naturally) with large stacks and a standard blind schedule.
Because of that it's a good way to take up several hours of time. The last tournament of the day is usually turbo so you don't have to play into the middle of the night.
These will be run at The Rio every day of the WSOP 2017 and will likely go by this schedule:
Date
Format
Buy-in
Time
Every day of the Series
Deep Stack No-Limit Hold'em
$235
2 P.M.
$185
5 P.M.
$135
7 P.M.
Turbo No-Limit Hold'em
$365
9 P.M.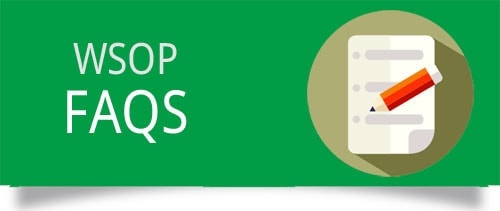 WSOP 2017 FAQs
Where is the World Series of Poker located?
The 47th annual WSOP in 2017 will take place in the same place it has since 2004: The Rio, located in Las Vegas, Nevada.
It's actually just west of The Strip about a block and a half.
If you turn onto West Flamingo Road between Caesars Palace and Bellagio and go over I-15 The Rio will be on your right.
The Rio's address is: 

3700 West Flamingo Road

,

Las Vegas, NV 89103
&nbsp
Where specifically in The Rio is the WSOP played?
While The Rio has a year-round poker room it is far too small to accommodate the hundreds of poker tables required for the World Series of Poker.
During the WSOP most of the convention area is reserved for poker.
For almost a decade the Amazon Room alone housed everything poker-related in one big beautiful chaotic space.
With the expansion of media coverage and more complicated ESPN sets tournament action is now spread out across 3 spaces:
The Pavilion
Brasilia
The Amazon Room
The Amazon Room is where featured tables and final tables are often played.
What's the best place to enter and get valet service?
There is a special entrance and valet service in the east parking lot. It's just adjacent to the 3 playing areas if you proceed to the right behind the main tower hotel entrance.
What are WSOP cash games like?
For a lot of players the World Series of Poker is actually the prime cash game location of the year with a combination of frustrated bustouts, tourists, and spectators filling the tables.
WSOP cash games have an excellent spread of stakes, starting at $1/3 No-Limit Hold'em, $2/4 Limit Hold'em, and going up as high as possible if enough players are interested.
Overall, these games are spread for cash games:
No-Limit Hold'em
Limit Hold'em
Pot Limit Omaha
Omaha 8/b
7-Card Stud
7-Card Stud 8/b
Razz
2-7 Triple Draw Lowball
A-5 Triple Draw Lowball
Badugi
Big O
Almost any other poker variation on-demand
You'll find monitors displaying the spread of active cash games or you can ask any floorperson (sorry, Live Action Supervisor).
Cash game locations
WSOP cash games are offered in the "Green" section of The Pavilion and the year-round poker room, which is across from the buffet and next to the sportsbook. Take a left at the main entrance.
What is the buy-in for the 2017 WSOP?
WSOP 2017 will be a series of 74 individual events with different buy-ins.
There is no single set buy-in for all events and there is a great variety of buy-in levels to accommodate bankrolls of all sizes.
WSOP buy-ins now start as low as $365 with The Giant, the Main Event is always $10,000, and the High Roller for One Drop has the highest buy-in at $111,111.
Here's a breakdown of how many events appeared per buy-in level last year to give you an idea of the spread:
Number of WSOP Events per Buy-in Last Year
| Buy-in | Number of events |
| --- | --- |
| $565 | 3 |
| $888 | 1 |
| $1,000 | 11 |
| $1,111 | 1 |
| $1,500 | 23 |
| $2,000 | 1 |
| $2,500 | 3 |
| $3,000 | 7 |
| $5,000 | 3 |
| $10,000 | 13 |
| $25,000 | 1 |
| $50,000 | 1 |
| $111,111 | 1 |
Can you pre-register for 2017 WSOP events?
In the days before smartphones caught up to the need for it WSOP logistics were a nightmare. Thousands of players in massive lines, scrambling for paperwork and getting unknown starting days.
Recently, Caesars has made excellent improvements an instituted a very efficient online pre-registration system.
I absolutely recommend pre-registering online if you know you're going to be playing in any specific WSOP 2017 event beforehand.
How does online pre-registration work?
The WSOP site usually will open for online pre-registration in March, which is cutting it fairly close with the WSOP opening about a few months away.
For events under $1,500 (e.g. Colossus, Millionaire Maker):
Credit cards can be used for online payment.
Pre-registration can be done up until an event closes registration if you're already verified though FasTrac and using a credit card.
You're guaranteed the starting day you choose
For events over $1,500:
Payment methods are cashier's check or bank wire transfer
10-day processing period
Pre-registration ends 2 weeks before the start of the event you're registering for
You're guaranteed the starting day you choose
Update: credit cards can now also be used for events up to $10,000
You'll receive an email confirmation of your registration.
The first time you show up for an event you've pre-registered for go to the WSOP FasTrac kiosk area in the rotunda outside the main playing areas to get verified.
You'll need photo ID and your credit card if it was your method of payment.
Once you've completed this once you can print future seat cards easily from a FasTrac automated kiosk.
What is WSOP FasTrac and how does it work?
FasTrac was introduced last year to help automate the pre-registration sign-in system. While the whole process can be a bit confusing FasTrac a big step towards alleviating logistical disarray.
FasTrac kiosks look like ATM machines and work very much like automatic ticket printing systems theme parks and airports have started integrating.
Using your Total Rewards card (which you'll be required to create before playing in any tournament) the system will look up what you're pre-registered for and automatically print your seat card.
There should be at least 8-10 FasTrac machines in the WSOP Rotunda.
Before using FasTrac you do need to be verified manually using your ID at a special desk outside the tournament area.
No one needs to pre-register, but you could be turned away or not get the starting day you want.
How do you pre-register in person?
According to Caesars the main Rio cage will accept pre-registration for WSOP events starting in March. It is located straight ahead of the main entrance.
Once the World Series starts there is a special WSOP cage set up where you can pre-register. It's open 24 hours a day next to the Amazon Room and Tropical Room.
Can you cancel a pre-registration?
You can even just do it online if that's have you pre-registered. If it's WSOP time and you're already at The Rio you can just stop by the WSOP office and fill out some paperwork to cancel your entry.
What are the rules on photography?
The Rio is pretty flexible on photos as long as you aren't disturbing players mid-hand with flash.
I'm a DSLR guy and things get a bit dicey when you've got a big telephoto lens on, but with massive crowd cover you'll probably be fine.
Technically they restrict "filming", but I'd love to see Caesars or any other venue try to enforce that in the smartphone era.
What are the rules for spectators?
Anyone 21 years of age or older is allowed to spectate and ride the rails in any of the poker areas.
It's a great free way to get some photos and autographs with the pros or just experience the "feel" of the WSOP.
Be aware that space may be limited when ESPN is doing filming in the main Amazon Room.
What is the age requirement for the WSOP?
In compliance with Nevada gaming law all WSOP 2017 players must be age 21 or older by the opening day of the tournament they wish to participate in.
That creates a fun scenario where a player could literally be not allowed in the tournament room the day before his desired event and then enter it on his 21st birthday the next day.
A lot of foreign casinos, tribal casinos, or online poker sites actually only have an age 18 restriction, meaning a player could have gained 3 years of playing experience before he's even allowed to enter a World Series of Poker event.
There have been some close calls in previous years of players winning bracelets after just turning 21 months earlier.
Additionally, these two events have special age requirements:
Seniors event players must be age 50 or older by the first day of the event.
Super Seniors event players must be age 65 or older by the first event day.
How do you pay for a 2017 WSOP event?
If you pre-register (see above) you can either send a cashier's check or wire transfer. You can also use a credit card for buy-ins under $1,500.
If you're entering in person you can pay via:
Cash
Casino chips
Credit card up to $10,000
What about taxes for 2017 WSOP winners?
Of course the IRS has its tentacles in the WSOP.
What else did you expect from an agency whose tax code is about 5 times longer than the Bible?
You're absolutely not going to collect any winnings at WSOP 2017 without being documented for tax purposes in some way.
You'll also need to present a photo ID to collect WSOP winnings.
Most likely you'll use a driver's license if you're a US citizen and a passport if you aren't.
The actual tax rules from the WSOP
I SMH no less than a dozen times every time these requirements come up after poker tournaments. Truly, this is actually double taxation. I'm going to do a full piece on that soon.
US citizens must provide their Social Security Number
US citizens not providing a Social Security Number will have 28% tax withheld.
Foreign citizens of US Tax Treaty Countries must provide a Tax Identification Number.
Foreign citizens of US Tax Treaty Countries who won't provide a Tax Identification Number will have 30% tax withheld.
Foreign citizens of US Non-Tax-Treaty Countries will have 30% tax withheld.
There are about 50 Tax Treaty countries, including most of Europe and Australia and some of the Middle East, Africa, and Asia.
To save yourself some hassle later you can go to the WSOP office to sign up for a TIN if you're visiting from another country.
What is the WSOP office for?
The WSOP office, which is past the Pavilion and across from the Amazon Room in the Tropical Room, is for logistical questions, pre-registration, cancellations, and specific forms.
Who gives discounted hotel rates for 2017 WSOP players?
Firstly, you have to make reservations at standard rates.
Then you can show your WSOP event pre-registration confirmation email or give your tournament receipt to the front desk to get special rates.
Pretty much all of the Caesars properties in Las Vegas are eligible for WSOP player rates, including:
The Rio (of course)
Paris Las Vegas
Bally's
Caesars Palace
The Flamingo
Harrah's
Planet Hollywood
The LINQ
The deals are quite reasonable with nights at the older properties (Bally's, Harrah's) available from $62. The Rio can be had starting at $71.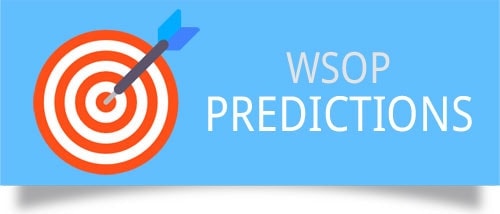 WSOP 2017 Predictions
I invited Ivan Potocki, who leads the BTF news section and is very plugged in to both the WSOP and poker current events in general, to join me in doing an early analysis on what the 2017 WSOP schedule might have to offer.
He did an excellent job last year with daily WSOP news reports and I look forward to him doing so again this year.
On the Main Event
Josh: Ivan, how did the Main Event go last year?
Ivan: Before the 2016 WSOP Main Event kicked off, there was a lot of speculation in the poker media about the total number of entrants with some rather bleak predictions.
The old "poker is dead" talk and all that.
I didn't really want to try and guess anything because if poker has taught me anything it's that everything can happen.
Last year ended up attracting the fifth largest field in Main Event history with 6,737 players. Not too bad at all considering the whole online poker situation in the States.
I think it goes to show you that poker is far from dead and that people's interest in the game is still very strong.
Josh: Absolutely. As I wrote about earlier, the Main Event has actually been remarkably stable for the past decade.
I like to use Main Event numbers as a sort of pulse on the poker world as a whole.
That's shown us that, since the UIGEA in 2006 that I think really was the year that the poker explosion peaked, the game's been pretty strong and stable in terms of overall popularity.
What do you look forward to seeing for the 2017 WSOP Main Event, Ivan??
Bigger turnout for the Main Event?
Ivan: It would be great to see even bigger turnout than the last years, and although I don't like speculating on this particular topic, I think it just might happen.
The TV and online poker coverage seems to be improving and that should bring some fresh blood to the Series.
There is a whole new generation of young guns learning poker from Twitch and I can see many of them trying their hand at some online satellites and earning their WSOP 2017 Main Event seat.
Who knows, we might even have a new Chris Moneymaker story?
Josh: Yeah, I remember you didn't want to make a final prediction number, which is probably wise.
I'm going with somewhere between 6,500-7,000 for the Main Event, just because it's been that way for 10 years. I don't see any big shakeup in poker to change that either way.
You make a good point about Twitch, though. I kind of feel like I'm getting old because I'm way behind with Twitch. I know about Jason Somerville and… that's it.
On Colossus III
Josh: Let's move on to Colossus, which will have its 3rd iteration in 2017. This seems like a brilliant addition by Caesars. Last year's Colossus story was incredible and would probably seem too unbelievable for fiction.
It's such an awesomely chaotic event, but why not do it to give so many players an affordable way to experience the WSOP?
Do you think they can grow even further or make any other refinements?
Ivan: I am absolutely with you on the topic of Colossus. Ever since the WSOP has introduced it, it's been that one event that's on everybody's schedule. Pros and amateurs alike, everybody's loving it.
You hit the nail on the head there: it is a truly affordable way for everyone to experience that World Series of Poker atmosphere firsthand.
However:
Thinking about it from a different perspective, I am sure Colossus is a real logistical nightmare. Just think about the number of dealers, tables, decks, and chips they need for just that one, single event.
Are refinements even necessary?
All that considered, it is hard to say what they could do better for Colossus 2017. To be perfectly honest, I think they are doing a pretty good job as it is.
There is always room for improvement, of course, but I don't think anything major. I'd love to see them work even more on the online registration feature so to allow people an easy way to get in.
Josh: Right – what do they really need to tweak at this point with that level of success?
It is pretty crazy how many starting days Colossus has, but The Rio is only so large and there are only so many dealers and tables as you said.
I feel that the better online registration system of late has been an excellent addition.
You can even use a credit card for events under $1,500.
As long as you do it in advance, get verified in person when you arrive, and try out the FasTrac kiosks (a lot of steps, I know) it can actually be fairly painless logistically.
Navigating your way through several thousand people, however, is another story. Agoraphobics beware.
What surprises might be in store for the 2017 WSOP schedule
Josh: It seems like Caesars like to really surprise everyone when they put out the schedule these days and really create as much immediate buzz as possible. What do you think they might do this year?
Ivan: Hard to say, really.
As I've mentioned above, I really loved the idea of simplified online registration and would love to see them push that trend even more.
I think it is definitely good for poker in general, as people are more likely to play when they can plan ahead and commit well ahead of time.
Mixed Doubles?
In terms of WSOP 2017 events, I don't know, they really do offer something for everyone. I think there would be no harm in revisiting a Mixed Doubles event idea.
This event existed back in the early '80s, but I think today, it could attract many casual players. I am sure many pros would enjoy it as well.
Additionally, with all the debate on women in poker that's been going on lately, I think an event like this would be truly beneficial, especially at such a prestigious series such as WSOP 2017.
Plus, I believe it would also make for great TV if they invested some time and effort into doing it right.
It just feels like something that could appeal to a whole different demographics and generate interest in the game with the groups that are not really on the industry radar.
Big One for One Drop
Also, personally, I'd like to see Big One for One Drop ($1,000,000 one) back at the WSOP, although it isn't up to them.
While I understand the reasoning behind moving it elsewhere and making it invitation-only, purely from a poker fan standpoint, I think an event like that should take place during the biggest yearly festival.
It would be great if they could bring it back.
Josh: I'm with you that the variety has been very good in recent years and it's tough to imagine what else is really missing. Mixed Doubles is a great idea.
Make the buy-in sub-$1,000 and you'd get a ton of players. It could be like a "Take Your Spouse to Work Day" for some of the pros. Could be a lot of fun.
Ha, it's funny you should mention the $1,000,000 entry as I was just thinking back to that while working on this guide.
How ridiculous was that?
Almost a $40 million prize pool and over $15 million to the winner? Daniel Negreanu finishing second. It was great.
What the WSOP needs to do to keep things rolling
Josh: To me it feels like the last few years have been extra compelling and extra well done by Caesars. What do you think the WSOP needs to do to continue the positive momentum they've had the last few years?
Ivan: Basically, as long as WSOP continues being what it is, I think it will keep attracting crowds. That said, I do think they need to keep their eye on the ball, making sure to provide events for everyone.
Tournaments like Colossus are definitely a great idea, as they bring about a whole new dimension to the Series.
Make TV coverage more compelling
Additionally, good TV coverage is crucial.
It was TV that put poker on the map in the first place and that needs to continue.
I've seen a few of the first episodes of the last year's Main Event, and so far, it's been really decent.
However, I don't think it was a good idea to cut out Day 3 and the bubble play.
Poker needs suspense and drama to appeal to ordinary viewers and if WSOP wants to keep the momentum, they should focus on that.
Things look much differently from a player's perspective than they are from the perspective of someone who enjoys good TV and plays in a friendly home game once a month.
They need to be given a great reason to take a break from their lives and go to Vegas for WSOP 2017.
Money is a good motivator, but for many, it's more about the experience, and they need to be given glimpses into that experience to really make them want to go.
I'm not saying that TV crews haven't done a pretty good job as it is, but I think TV is a very powerful medium that can help World Series break their own records if they try even harder.
Josh: Good points and, on TV coverage, I'd like to see side events televised again, but I'm not sure that's going to happen.
How last year's big structural changes might affect WSOP 2017
Josh: Last year the World Series of Poker committee put out some of the most significant structural changes we've seen in years with the earlier starting times and flatter payouts.
I thought they were great additions aside from some mixed feelings on spreading the prize money so thin. How do you think the players liked it in general and what do you expect to see for 2017?
Ivan: I am not sure I agree with you about the prizes. While I am the first one to voice my disagreement when people are trying to split the prize money six ways in a local tournament with 30 players, I think WSOP is different.
As I said earlier, for so many people it is about experience and memories, and that experience is made so much better if they end up cashing as well.
They will gladly spend that money on another tournament or at cash game tables, but it is important to feel that thrill of cashing in the largest poker series.
I think WSOP folks think along the same lines, so don't see that changing, unless they decide to pay even more people.
Starting times and flat payouts are likely here to stay
As for the starting time, I think it was really a lot of fuss about nothing.
Many players came out complaining, but I feel like it was more so they would complain about something.
So, for WSOP 2017, I think they will stick to flatter payouts as they also work in the casino's favor and offer amateur players better experience overall.
Not sure about starting times, but again, I really don't feel it's a big deal either way. It could be for someone who grinds the full WSOP schedule as they need to catch up on their sleep.
Other than that, we'll just have to wait and listen to rumors as they come out.
It's still the early days, but as WSOP 2017 approaches, I am sure will be hearing about some new ideas and suggestions from organizers and players alike.
Perspective on prize structure and closing thoughts
Josh: That's good point on prize structure. I think prize structure opinion for players is all about perspective. If you're one of the top finishers in a flat payout event of course you would rather it be a top-heavy structure.
Conversely, if you're just inside the bubble you're grateful for the extra places paid. As a spectator we all want to see that pile of cash even bigger, but the World Series of Poker shouldn't be about catering to spectators.
As a father who's now used to getting up at 6 every morning the starting times actually caught my eye most out of anything in last year's Series. I loved it.
Kind of a little sad, huh? Caesars must have lost out on the Red Bull sponsorship.
---
On that note, enjoy the 2017 WSOP, poker fans. We worked pretty darn hard on this guide and would love your feedback below.
Will you be attending this year's Series? What are you looking forward to most? Do you have any ideas for improvements? Muenster or Gouda? Let's hear it.