5 Surprising Facts on Delaware's Legal Online Poker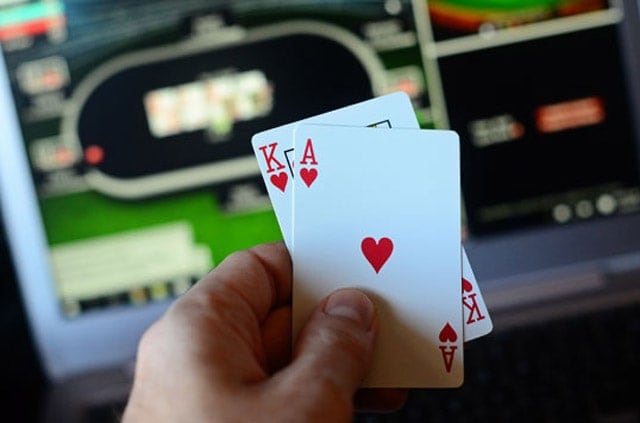 At the beginning of the movement to legalize online poker in the USA I'm not sure who would have projected Delaware to be the leaders, forerunners, and trend-setters of the industry.
One of the other guys would certainly step up to the plate first such as California, New York, or Nevada.
However, interestingly enough, Delaware led the way in legalizing intrastate gaming. They were months ahead of both Nevada and New Jersey signing their gaming bills into law. As for game changers like California or New York? Who knows when they will escape the suffocating red tape and actually get something passed.
Interstate poker compacts
Additionally, Delaware is on the forefront in terms of interstate agreements. They've been working with Nevada to combine player pools so that residents of both states have more games and opponents to choose from. This would enable both states to make more money, too.
The interstate compact between Delaware and Nevada finally became the reality in 2015, with the soft launch of player pooling happening in March. While important for Nevada, this merger was certainly more important for Delaware, whose player pool was simply too small to make any substantial impact on the state's revenue.
In the month following the compact, the online poker traffic in Delaware did see a significant spike, but then numbers started to decline once again.
The online poker in Delaware hasn't been without its problems, of course. Issues include banking, software glitches, and the geo-targeting not functioning as intended. However, speed bumps were to be expected for those paving their way into history.
Players are willing to live with the growing pains simply because they can play online poker from their homes legally, openly, and endorsed by the government. That is a claim that very few other Americans can make at this point.
Delaware Home Poker Laws
What about home (social) poker games? My interpretation is that home games are not legal. The problem comes from statute 1404. It states that providing a place to gamble is against the law and is a class A misdemeanor. This doesn't just include the person that lives in the building, either.
If you rent the building to someone knowing they will use it for gambling you will be responsible, too, although that may be difficult to prove.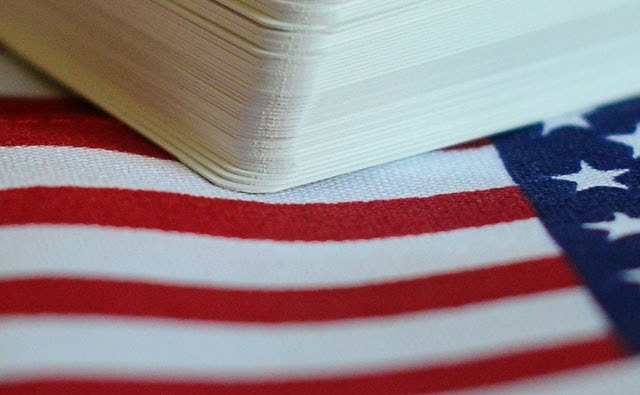 The state does allow charitable games, though. You can host bingo, raffles, poker tournaments, casino nights, or any other game traditionally gambled on so long as there is no direct money changing hands or rake taken by the house. Prize pools cannot exceed $13,000, and individuals cannot win more than $5,000.
HB 333: Delaware Legalizes Online Gaming
Delaware was the first state to legalize online gaming. They signed HB 333 in June 2012. This was more than 8 months before Nevada or New Jersey signed their bills. Unlike Nevada Delaware's HB 333 legalized casino games and sportsbetting, too. Of course, these options are only legal at sites that are licensed by the state of Delaware and not offshore sites like Ignition Poker or BetOnline.
The first 3 sites launched on November 8th, 2013. All 3 provide gambling on poker, sports, casino games, and horse racing.
Delaware Park
Dover Downs
Harrington Raceway & Casino
The luxury to play online doesn't come without rules. Here are the (important) guidelines that both you and the operator(s) need to follow:
Player to player transfers are not allowed. You cannot make transfers from one casino to another, either.
Players can only log into one casino at a time. My guess is that this is a security measure. Even though you have separate accounts at each site 888 (a massive offshore gaming sure that doesn't normally accept US players) powers the current 3 brand names. This is one of the most surprising aspects to me, although it makes sense with the lack of a physical casino presence in the state. Still, domestic casino conglomerates with an eye on an online gaming monopoly can't be pleased.
Players can make deposits from anywhere but can only play for real money when located within state lines. This is where the IP geo-targeting comes into play.
If you're on the self-exclusion list and you enter a gaming area anyway the state can charge you with a misdemeanor.
Casinos cannot extend players credit.
There are other guidelines that mostly apply to operators, including rules for licensing, paying fees, and tracking taxes. Nothing that players need to worry about.
What Does the Future Hold for Delaware Poker?
Refinement of the current structure, eliminating the bugs complicating current games, and working towards more interstate compacts as other states come online is what I see Delaware focusing on for the future.
They will need to work with others if they want to have self-sustaining games with adequate traffic as they simply don't have the population of poker players (around 900,000 total people in the state) to do that on their own.
In February 2014 Delaware made an agreement with Nevada to join their respective player pools. They titled the bill the Multi-State Internet Gaming Agreement. Aside from the groundbreaking moment of approving cross-state online poker I feel this is the most important and exciting development yet.
Analysts have always suggested multi-state agreements to consolidate fractured player bases and grow domestic online poker into one unified (and profitable) force. Here we've seen proactive Delaware taking a step toward doing exactly that. This shows that state agreements are both realistic and within reach.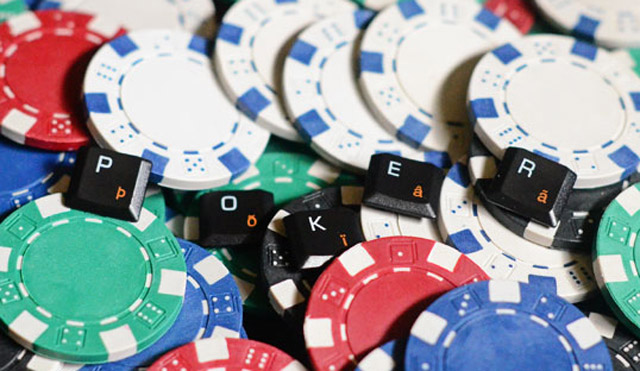 Combining the Delaware player pool
As explained earlier, the joint site finally went live in March 2015, under the sponsorship of WSOP.com. The agreement was limited just to online poker and it stipulates that while the players from the both states share in on prize pools and enjoy bigger traffic, the states from which the players log into the site get to keep the revenue produced by these players.
The announcement of the interstate compact looked like a great opportunity for 888 Poker, who powers all 3 casinos in Delaware (some in New Jersey, too) but are not active in Nevada. The compact between the two states was potentially the fast track to launching their own standalone site in Nevada or hosting the eventual joint software. However, WSOP.com beat them to the finish line and seized the opportunity.
Combining the player pools of Delaware and Nevada doesn't make up even half the traffic that New Jersey has. However, experts have estimated that New Jersey would see a 30% increase in revenue if they partnered with the two other states, which is significant enough for state officials to acknowledge it as a possibility in the future.
An eventual agreement between the 3 states that would create one market for all legalized states is our best guess for what will happen in the next year or two in addition to reaching out for agreements with any newly-legalized states.
Delaware online poker numbers
Online poker regulation, like numerous others, is mostly about the numbers. When considering any law of this type, politicians always look at the bottom line to see how much money such a legislation would bring to the table.
While the online poker bill was passed without any fuss in Delaware, other states are certain to look at their numbers when making their respective decisions. So, what's the situation like on that front?
First of all, it is important to mention that Delaware is a small state with the population of just under one million according to the latest census. This means that their player pool is bound to be rather small and it was one of the reasons the state was quick to realize that the interstate compact was exactly what they needed.
In November and December 2013, Delaware made combined revenue of $250,00 from online gambling. Poker contributed $176,000 of that number.
Over the first few months, online poker made up for 60% of total gambling revenue
May of 2014 saw a significant fall in poker revenues, going from $74,000 in April to $57,000
From June 2014 to January 2015, revenue from online poker in Delaware never went over $40,000 mark
After the interstate compact, things started looking up again, with March and April finally eclipsing the $40k
After the first couple of months, revenues went down once again
May 2016 saw the revenue reach above $40,000 once again
All in all, online poker in Delaware has been struggling to pick up some serious speed, but considering the population, this is hardly surprising. However, Delaware has a very significant and very different role in the whole regulation story.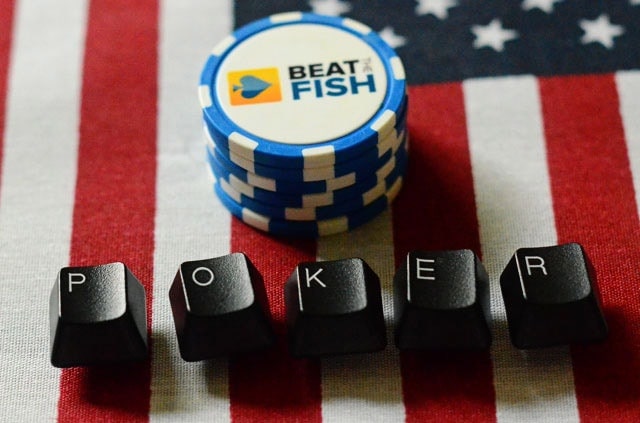 Delaware is an online poker pioneer
Their successful efforts on joining the player pools with Nevada have paved the way for all future interstate compacts and have clearly demonstrated this was a realistic possibility. They may not be raking in heaps from online poker or online gambling in general, but through their example they've shown that, when there is political will, nothing is really impossible.
Of course, it must also be said things were somewhat easier for Delaware than, for example, California, where there are numerous lobbies fighting for their piece of the pie. Nonetheless, their actions demonstrate the possibility of much bigger player pools, shared by several states, which would do wonders to re-popularize the game once enjoyed by a significant number of Americans.
A lifelong poker player who moved online in 2004, Josh founded Beat The Fish in 2005 to help online poker players make more-informed decisions on where to play and how to win once they got there. He hopes to counter the rampant dishonesty in online gaming media with objective reviews and relevant features. Tech nostalgic. Fondly remembers the soup avatar at Doyle's Room.