Online Poker Status in New York State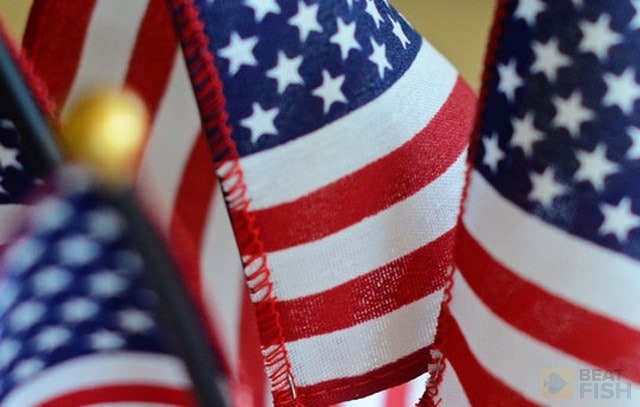 New York is one of the most interesting potential states for legalized online gambling simply because of the size and influence it holds. Its population, and thus potential player base, dwarfs any other legalized state at the moment.
Along with other potential key states like California and Pennsylvania, legal online poker in New York would likely make national mainstream splashes as yet unseen with other legalized states Delaware or Nevada.
If proven successful and profitable New York could create a tempting model for other cash-strapped states to follow.
Let's start with New York's poker history
Despite a fondness for gambling among the state's earliest settlers, all forms of gambling and lotteries were banned in New York as of the state's Second Constitution of 1821. Kicking off a flurry of inclusions for gambling in 1939, state law was modified to permit pari-mutuel horse race betting.
In 1957, betting on bingo in New York was legalized. In 1966, state lotteries were made legal again. In 1973, New York established its Racing and Wagering Board, which merged with its previous State Racing Commission and encompassed a broader scope of non-horse-racing gambling.
In 1975, an amendment allowing for games of chance if the funds were being used for charitable purposes was instated.
The first legal casinos in the '90s
Perhaps the most significant development in the state's modern gambling history took place in 1993 when the gaming commission allowed the first legal casinos to operate within the borders of New York.
However, for 2 decades now licensees have been limited to Class II Indian casinos. Such casinos were allowed to offer all games of chance, which included poker as well as slot machines, and house table games such as Blackjack.
The first such Indian casino to open in the state was Turning Stone in 1993, owned by the Oneida Tribe.
New York home poker game laws
The illegality of poker games in New York State, and its classification in the state as a game of chance, was challenged by the arrest of Lawrence DiCristina in 2011 for operating an illegal poker game in Staten Island.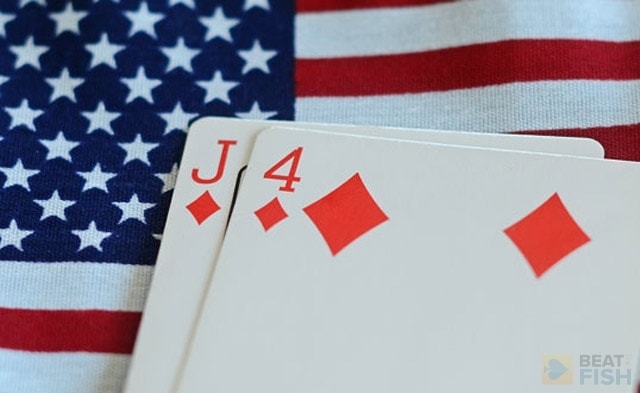 He was running a $300 per player buy-in game at which DiCristina collected a 5% rake. In July he was found guilty, but then asked for a new trial, protesting the language that determined poker to be illegal because it was being defined as a game of chance.
In August of 2012, Judge Jack B. Weinstein heard that case in US District Court for the Eastern District of New York and overturned DiCristina's guilty verdict, deciding poker to be a game of skill and not chance as previously determined under the Illegal Gambling Business Act.
This precedent paved the way for the present and future moves to make poker online and offline legal to the residents of New York.
Recent developments for legal poker in New York
The first and one of the most important milestones in New York's gambling history came in 2013 when voters approved to expand casino operations in the state. New Governor Andrew Cuomo approved the legislation and floodgates have been opened for mega-resorts lining up to fill the state's pockets with gaming tax revenue.
At least 7 casino resorts are expected to open in New York over the coming months and years, particularly around the areas of Albany, the Catskills, and the Southern Tier. In fact, in the late 2015, three licenses were granted for new casinos the largest of which, Montreign near Monticello, is already well under construction. Other casinos that won the licenses include the Rivers Casino and Lago Resort & Casino.
It is as yet unknown whether these land-based gambling operations will be allowed to team up with online gambling operations, as is being done currently in New Jersey. The opening of privately owned land-based casino resorts and the fact that voters of New York approved it should help the state make a smooth transition into online gambling if it is ultimately legislated.
Concerns from existing tribes
Those entities currently running land-based casinos within the state of New York – namely Native American tribes like the highly vocal Seneca who run Class III Indian casinos – have expressed serious concerns about (if not outright opposition to) the legalization, licensing, and regulating of online gambling within the state, concerned that such businesses will detract from their player base.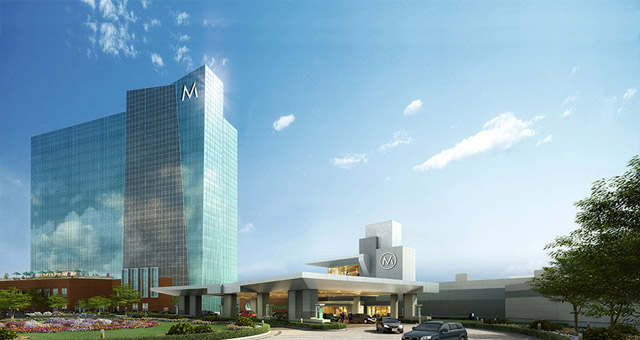 This is the classic argument against online gaming from casino owners despite it being largely proven that online games actually increase interest for live games.
Lottery games can now be sold online
Recently, the New York Justice Department determined that lottery games could be offered online, although concerns about how to properly and safely implement such a measure have delayed its implementation.
How the near-future of online poker in New York state will fare may be gauged by how the online lottery issue in the state is handled.
New York currently boasts 9 land-based casinos in the state employing some 5,000 people and bringing in almost $600 million each year in gaming tax revenues. The state applies gaming tax revenues toward education. Whether or not the state will do the same with the online gaming tax revenue remains to be seen.
Proposed New York online poker legislation
In 2014, New York state Senator John Bonacic introduced a bill to the State Congress, S6913, that would regulate legal online Texas Hold'em and online Omaha for residents within the state.
This bill was designed to create an amendment to the state's existing gambling law by recognizing poker not as a game of luck but a game of skill, which would disqualify it as a form of gambling. As the amendment states:
The courts have found that where a contest pits the skill levels of the players against each other, those games are games of skill and not games of chance.
In June of 2016, the amended bill, S5302C, passed the New York Senate Fiance Committee and was accepted by the Senate, sending it to the state's Assembly for the final approval.
Although this brought the hopes of many poker fans in the state, these were quickly shattered, as the Assembly put the bill aside for "later consideration," while those in the know openly stated that the bill was practically "dead in the water."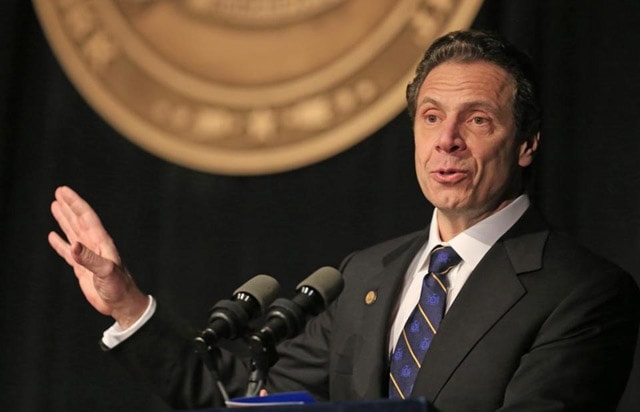 Interesting limitations on specific tables games
The initial bill was worded in such a way that it would not open the field to all online table games – at least not at first – but rather to federally-determined games of skill, namely Omaha Poker and Texas Hold'em Poker. Gaming licenses would cost operators $10 million and their annual gross revenue would be taxed at a 15% rate.
The bill S6913 did not change many of these initial provisions. The license price still stands at $10 million and eleven (11) of these licenses would be awarded, for the duration of ten years. The bill would effectively put poker, or at least Hold'em and Omaha, outside of the gambling penal law.
The proposed law will also include a "bad actors" clause, which refers to any site that accepted US players after the Unlawful Internet Gambling Enforcement Act was passed in 2006 by Congress.
Such clauses have caused controversy in other proposed states, however it seems like a given for New York due to the Southern District DA's strong connection to the federal DOJ attack on online gaming. This will prevent a license for or agreements with sites owned by PokerStars.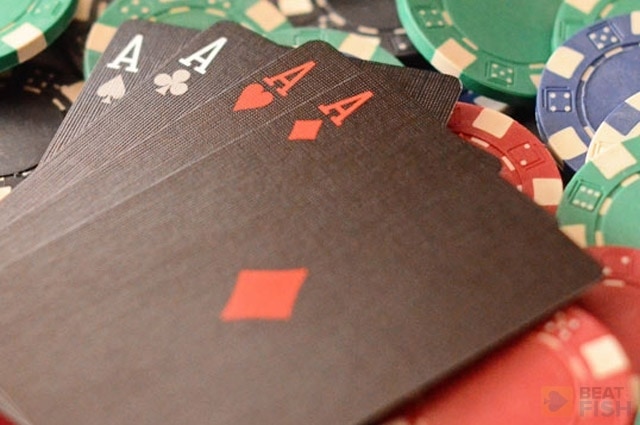 Speculation on the future of regulated online poker in New York
For all of the gambling momentum gained from the state opening up to casino mega-resorts going forward any legislation (and especially one that seems to be as much of a lightning rod as online gambling) will move at a red-tape-wrapped-snail's pace through the state government, likely being 2016 or beyond before any concrete law is passed.
The 2016 Senate approval certainly raised hopes, but it seems that nothing of significance will be happening before 2017 at the very least. There is a strong opposition to regulating online poker and the interest for passing regulation  for fantasy sports seems to be taking the center-stage.
Before the legislation is passed, the vocal Indian opposition must be appeased and that a fair tax rate need to be established for licensees, neither of which is guaranteed.
The usual crook: Sheldon Adelson
Fierce opposition is also predictably coming from Sheldon Adelson, a land-based casino magnate concerned about legal online gambling taking away from his own profits. He has backed a bill introduced by Utah Republican Congressman Jason Chaffetz, H.R. 4301, a.k.a. the Restoration of America's Wire Act.
Adelson and friends have likely been spooked by the DOJ and other federal courts ruling that the Wire Act of 1961 only prohibits interstate communications for sporting events specifically and not all forms of gambling.
If the Wire Act were altered over 50 years later to include all forms of gambling that would severely inhibit interstate online poker agreements between legalized states like Nevada, Delaware, New Jersey, and possibly New York, California, or Pennsylvania down the line.
Josh is one of the world's most respected online gambling experts. He has been featured on outlets such as CardPlayer, the World Poker Tour, Google News, and Forbes. Josh has nearly 20 years of experience reviewing poker rooms, casinos, and online sportsbooks. He launched Beat The Fish in 2005, which has been peer-certified as a trustworthy gambling portal. Josh's proven systems and extensive knowledge of the iGaming industry have been used by thousands of online bettors to make more informed decisions.