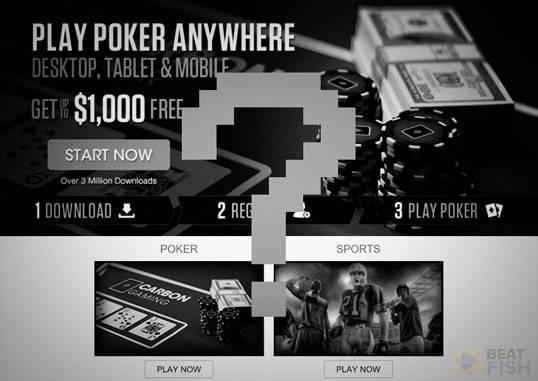 One of the most common questions I see from prospective online poker players is, "Is this legit?"
In the case of Carbon Poker, the answer depends on your definition of legitimacy.
As much as it pains me to say it, after 10 years of working with Carbon Poker and their predecessors I'm pulling the plug on my support of them.
I no longer believe Carbon Poker is legit for player payouts and I believe prospective players have the right to know why before they pour money into what might be a sinking ship.
I urge players to check out my in-depth report on legit US-facing poker rooms instead of considering Carbon Poker.
Why do I not feel that Carbon Poker is Legit?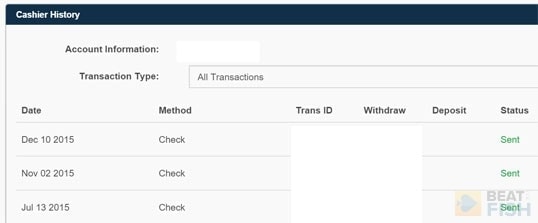 Carbon Poker is currently taking 3 or more months to send players their requested paper checks.
Although that turnaround time has improved lately those unacceptable months-long delays have been the standard for almost all of 2015.
For US players, the other common payout methods of wire transfer or cash transfer have been removed. That is a sign that Carbon Poker either cannot procure the right processors or needs to buy time to come up with the funds for your payment.
Non-US players
Actually, the most damning piece of evidence to me that Carbon Poker is no longer legit is how they handle non-US players.
Free of all the legal mumbo jumbo and processor difficulties that come along with sending money to the US, payments to almost any of country should never encounter delays. E-wallet payments should be instantaneous or take less than 24 hours.
The fact that Carbon Poker has removed popular e-wallets such as Skrill and delays any other method to even non-US players tells me the program is cash flow, not the processor issues that are sometimes cited by cashier support.
Hope for the future
As much as I'm convinced Carbon Poker isn't fully legit their history as well as their recent improvement gives me hope for a fix to their current money issues.
I believed they were finished once before in 2011 when they halted US signups after Black Friday. Despite claims by management that they would return the the US market at some point I simply didn't believe it as no poker room has ever reopened to Americans. To my amazement, they did just that later in the year.
Carbon Poker has also shown some recent improvement, decreasing my paper check wait-times from 112 days to 28 days. It remains to be seen if that trend will continue, but that certainly gives me hope that they may be on the road to recovery.

My test for legitimacy on Carbon Poker
I have a test of 2 simple questions that an online poker needs to pass in order to be a legitimate one. If one doesn't meet either of them then they have no place online. It's as simple as that.
1. Runs fair games. Pass.
As far as everyone knows Carbon does run legit games.
There has never been a known occurrence of insider cheating and they've stayed out of on-the-felt controversy for a decade. Give them credit for that.
2. Pays players in a reasonable timeframe. Fail.
Carbon poker does nothing to disclose its payout delinquency, although it has recently changed the paper check timeframe posted on the cashier to 6-8 weeks.
They placate and avoid players requesting payments, taking upwards of 3 months to send players their own money.
Besides frustrating, increasing payment times for months on end has almost always historically been a sign of a poker room on its last legs.
My Take: Is Carbon Poker legit? You be the judge
Despite my strong warning to players that I don't feel that Carbon Poker is still a legit poker room, I don't intend to simply decree that you shouldn't play there. I wouldn't recommend it and I would hate to see my visitors lose money or have it tied up for several months, but that isn't my decision to make.
One of my biggest peeves in this industry is anyone trying to tell others, "Play here. Don't play there. This is the best! They're a scam!"
I'm not going to tell you not to play at Carbon Poker, but I am hoping to warn every potential player (especially casual ones) who may not know about the legit issues that aren't disclosed.
If you're going to play at Carbon Poker you have to accept these facts:
You will wait between 6 weeks and 3 months or more to receive payouts
No e-wallet payments are available
Your bankroll is entrusted to a poker room that very likely doesn't segregate player funds
You will not get answers as to why your money is taking so long to be sent
You're playing at a poker room following the same trends as other known scams
If those are acceptable risks to you then you should certainly consider playing at Carbon Poker. They seemingly run fair games, have a mobile client, and some of the best software in the industry.
As for me, Carbon Poker is simply no longer a legit contender for my bankroll.
Check Times Improve
Prior to publishing this page I was pleasantly surprised to receive a paper check payout in 38 days from Carbon Poker when my last had taken an absurd 112 days. That isn't far from average for a lot of US poker rooms after Black Friday.
Proceed with Caution
I still don't trust Carbon Poker with any new deposits and I wouldn't recommend new players to sign up unless you're okay with payouts that could take anywhere from 1-3+ months.
I also still don't consider their withdrawal system legit due to the failures over the past year, but I'm encouraged by the recent improvement. If it continues over time I'm willing to change my mind.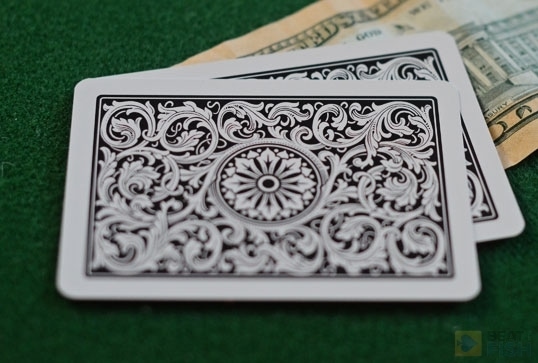 My background with Carbon Poker
I have promoted Carbon Poker since their launch, have sent them thousands of players over the years, and genuinely liked their poker room and at least a portion of their management.
They were a personal favorite of mine, a sort of lovable underdog that had great features but was always looked over by players.
Then something changed in 2015. Carbon Poker shut down their affiliate program, stopped sending players their money on time, and shook up their management.
I would love to be wrong and Carbon Poker has beaten the odds before, but I've simply never seen a poker room rebound from the level of financial difficulties they're facing.
Carbon Poker is following the patterns of non-legit poker rooms
While no one on the outside can know the fate of any company we can look at the patterns of other poker rooms that turned non-legit to see if any of the same warning signs exist.
The most prominent poker rooms to go rogue and fail players that I've had experience with are UB, Absolute Poker, Full Tilt, and Lock Poker. Let's take a look at similarities to those brands.
UB, Absolute Poker, and Full Tilt
UB and Absolute had the cheating "super user" scandal a few years prior, but ironically they were still making payments on time until they were shut down by the US government.
At that point they didn't have the money on hand to pay everyone due to mismanaging player funds.
Full Tilt was free of player failures until Black Friday when, again, they couldn't pay everyone thanks to management dipping into millions of dollars of player funds rather than segregating it.
Carbon Poker doesn't really follow the pattern of either because they've neither had a cheating scandal nor do they continue to pay players on time as all 3 of these poker rooms did.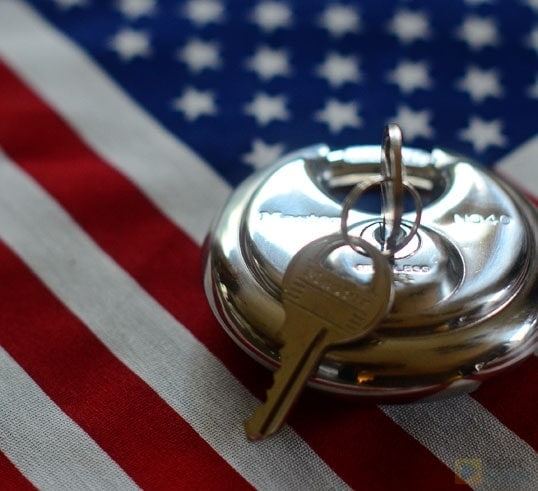 Is Carbon Poker Lock Poker all over again?
I keep coming back to Lock Poker, which is actually the most frustrating and disgusting online poker situation I've been a part of.
I had extensive communication with Lock Poker prior to them robbing players a couple years ago. I still have a fair amount of money owed to me from Lock that I never expect to see.
Both Lock Poker and Carbon Poker seemed legit until they started having problems paying players.
Both avoided the situation, placating players while not paying them.
Both have gotten worse at paying players over time.
Both have had management issues. Lock always had crooks in charge behind the scenes. No one really knows about Carbon Poker's management aside from them moving on from their affiliate manager, one of my favorite people in the industry.
I seriously hope the final fate of Carbon Poker follows a different path than Lock Poker, which simply gave up on trying to pay players and disappeared with whatever money their slippery hands could still hold onto.
They were finally shut down in 2015, still owing millions of dollars to players, including myself. Unfortunately, the journey of Carbon Poker seems all too familiar. The next time a poker site recovers from months worth of delinquent payments will be the first.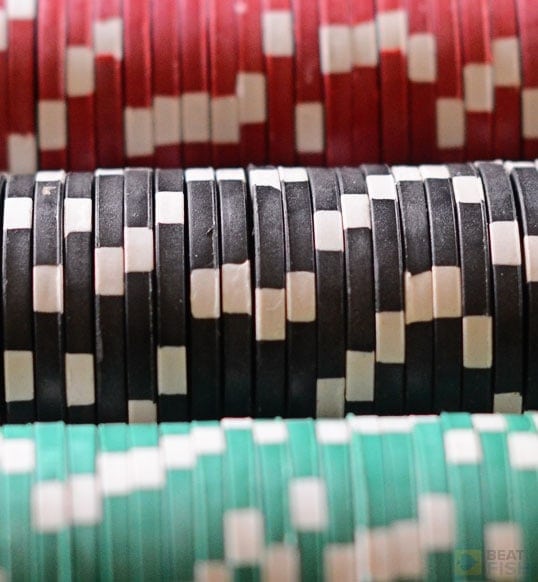 History of Carbon Poker
Early Years: Perfectly Legit
Carbon Poker launched in 2005 with the Holy Grail of domain names: poker.com (sometimes branded as PDC). It entered the word of online poker world at the height of its glory with several industry heavyweights raking in thousands of players and dozens of other startups fighting for the leftover scraps.
Carbon was a legit poker site without payout controversies, but simply didn't attract many players.
The gimmick for Carbon Poker in those days was having the most freerolls, which was largely true. Unfortunately, freeroll hunters aren't exactly the most profitable of demographics.
Third-tier
I would call them a third-tier poker site at that point, behind first-tier (Party, Stars, and Full Tilt) and second-tier (UB, Absolute, Bodog) operators. Again, Carbon Poker was a legitimate poker site with an active license, great software, and ability to pay players on find.
Sketchy ownership
In a sketchy transition without many details beyond the listing of the poker.com domain for auction, the poker room became Carbon Poker and the original domain became a generic portal advertising other sites.
The current owner of the domain has never been made public, but it can't be a good sign if Carbon Poker management couldn't turn the best domain in the industry into a gold mine.
Post-UIGEA CarbonPoker Years
After the US government passed the UIGEA in corrupt style in late 2006 Carbon Poker and other legit poker sites without shareholders remained open to American players. They were one of the few trustworthy options at that point, although their traffic still paled in comparison to Stars and Full Tilt.
Carbon Poker still seemed like a perfectly legit cult US poker room, quietly chugging on in the shadows of the remaining mega-sites that also stayed open to Americans.
Carbon Poker was actually one of my personal favorites to promote and play at thanks to their unique feel and software features. I always quietly hoped they would make it big-time, sort of like rooting for a perennial underdog in sports or discovering an indie band before anyone else.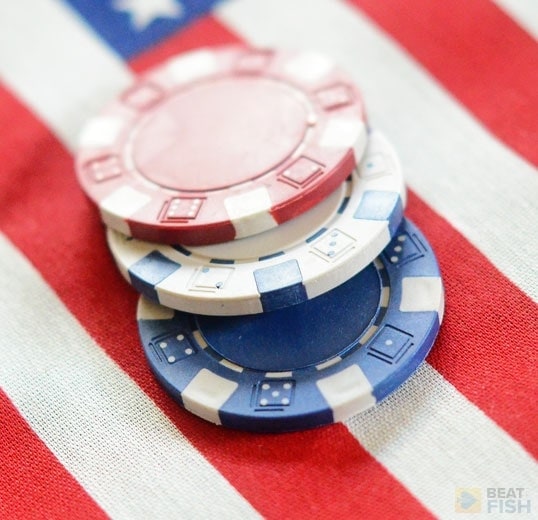 Things Changed in 2010
One of my main complaints about Carbon Poker's legitimacy these days is their lack of transparency about ownership. No one really knows who owns the Merge network (the master network of Carbon) or how much of a stake Jazette (owners of Sportsbook.com, PlayersOnly, and SuperBook) has in them.
The turning point came in 2010 when Jazette joined Merge and the ownership waters became even muddier. At the time, most players and affiliates (myself included) praised the move as it brought better cashier options and a massive amount of players to the network.
Carbon Poker Temporarily Halts US Signups
After Black Friday in 2011, Carbon Poker and the entire network pulled one of the strangest stunts I've seen in online poker by suspending registrations from new US players for a few months before finally opening the gates back up.
The alleged reasoning was that they couldn't handle the influx of new players, but why not simply improve their infrastructure and capitalize on an incredible opportunity. I will never fully understand this move.
Current Carbon Poker Problems
The question that wasn't asked at the time that Jazette came aboard was, "How will this affect player balances if you're introducing properties like casino and sports that are susceptible to wild variation?"
The answer seems to have come in 2015 where rumors are that the sports section has been seeing massive losses and, coincidentally, all player payouts take 3+ moths to process, electronic withdrawal methods have been removed, and the affiliate program shut down.
One Step Forward, Two Steps Back
There has been some improvement as of December 2015 in which I received a withdrawal after 5 weeks of waiting. However, things have gotten worse for players in some countries left without a single withdrawal option with the removal of Skrill. To me, that means that Carbon Poker is no longer a legit choice.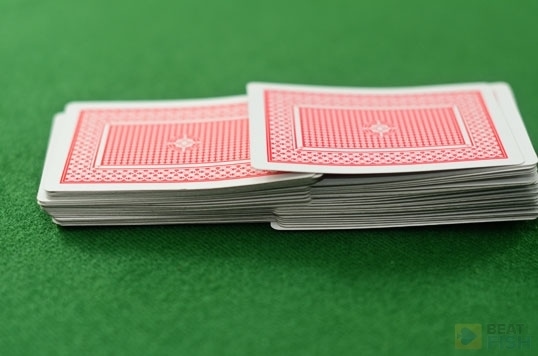 Carbon Poker's Traffic Doesn't Spell Legit
As concerned as I get that casual players won't ever know which online poker rooms are legit or not with the overwhelming misinformation on the Internet plenty of players seem to have taken notice with Carbon Poker.
As of this writing Carbon Poker (and the Merge network overall) ranks #28 in player traffic worldwide. It is difficult to find a cash game active above the smallest micro-limits. The sharp decline in traffic over the past year doesn't signify good times, as many players have requested withdrawals and never looked back.
My Final Word on Carbon Poker
To summarize one more time, I'm certainly not going to tell you where you should or shouldn't play online poker.
I can only give my opinion as a veteran in this industry of what I am doing personally. In this case that's making a run on Carbon Poker's bank for every dollar and often waiting months to receive it.
Is Carbon Poker legit? Their games on the virtual felt may be, and they certainly haven't stolen anyone's money yet, but they're in a significantly worse position than they were a year ago with empty tables and an uncertain future.
US players have seen this pattern far too often. The best strategy for Carbon Poker may be to sit out before you ever open your wallet.
Josh is one of the world's most respected online gambling experts. He has been featured on outlets such as CardPlayer, the World Poker Tour, Google News, and Forbes. Josh has nearly 20 years of experience reviewing poker rooms, casinos, and online sportsbooks. He launched Beat The Fish in 2005, which has been peer-certified as a trustworthy gambling portal. Josh's proven systems and extensive knowledge of the iGaming industry have been used by thousands of online bettors to make more informed decisions.