The Little-Known Laws and History Behind Nevada Online Poker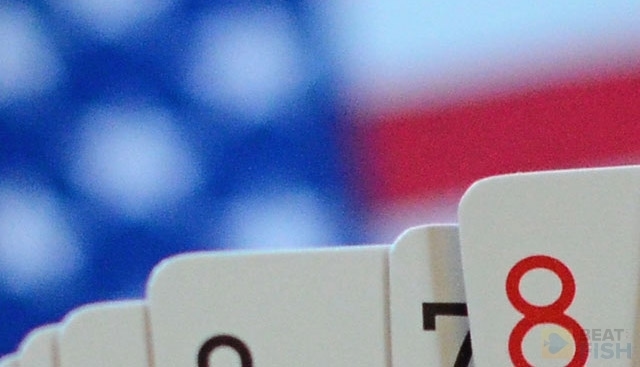 Poker in Nevada has come a long way since 1931, when Governor Fred Balzar signed the bill that legalized it in the state.
The 80+ years since have seen the state become one of the most gambling-friendly states in the country, a decision that had paid off in terms of billions in tax revenue for the state and one of the most popular tourist destinations in the world in Las Vegas.
The second US state to legalize and regulate online poker
Of course, as gambling has entered the Internet Age the state has had a tough time balancing the wants of players, offshore sites, and its own casinos that spend $1-$3 billion on every new resort. Nevada is off to a strong start at least, managing to appease everyone enough to get the legislation passed.
Nevada was the second state in history to legalize online poker and was the first state to actually launch an active real-money site. Ultimate Gaming launched in the beginning of May, 2013. Two more sites (from WSOP and South Point) have launched since then.
When things are working optimally players in Nevada can have a very good playing experience, surpassing unregulated sites (at least behind the scenes) by leaps and bounds. Issues like the geo-location tracking being too aggressive and deposit difficulties have come up but hiccups should be expected with any brand new technology.
Player liquidity is the biggest stumbling block
What is impossible for Nevada to correct within its own borders is also their biggest roadblock to success: player liquidity. The state population is just shy of 3 million with a fraction of that number as active gamblers and even a smaller fraction that has the means, knowledge, and desire to play online poker.
There simply isn't much of a well to draw from.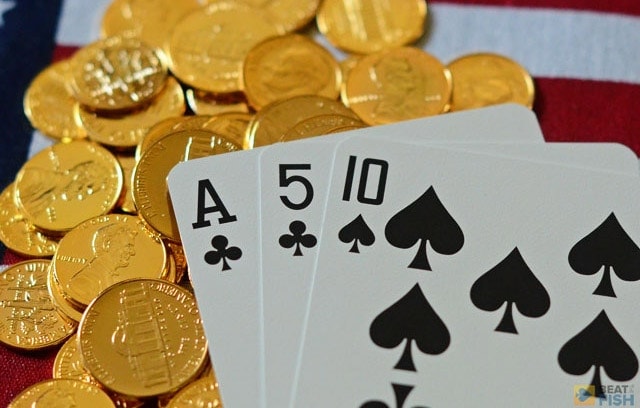 In order for Nevada to grow their online poker player base they will have to make pacts with other states to share player pools.
As a state with a small mostly rural population this is likely the only way they'll be able to generate the type of revenue that inspired them to get involved with iGaming in the first place.
What's especially encouraging on that front is how proactive Nevada has been, already securing an interstate agreement with Delaware, a smaller state in a similar situation. If that trend continues as more states pass poker legislation the potential for traffic is unlimited.
Nevada poker laws up until now
Even though Nevada is clearly a pro-gambling state on a macro level it isn't a free-for-all for any type of off-the-grid gambling.
The most significant reason for that is that private gambling takes revenue away from the state. For example, offshore poker sites don't pay into state taxes, despite collecting rake to play located all over the country.
Nevada (along with every government in every territory) feels that if players are going to pay to play they should get a cut. Really, that's the root issue behind every legislation against online gaming ever created: lack of tax revenue.
Another reason for regulated gaming is so that all of it can be policed, players are guaranteed a fair game, and participants are all of legal age.
What are the rules for live poker games? Home social games are legal in Nevada. The catch is that whoever runs the home game must do so for free – they can't charge a rake or entry fee. Money can only change hands via gameplay. Many brick-and-mortar casinos host poker rooms legally, which isn't a surprise.
The actual online poker law
Nevada legislators signed AB 114, the bill that makes online poker legal in Nevada, into law on February 25th, 2013.
The state decided to regulate online gaming over a year before that. During that time they ironed out the specific laws and capitulated to the big casino conglomerations in the state for their support. They started accepting licensing applications from operators and software providers as well.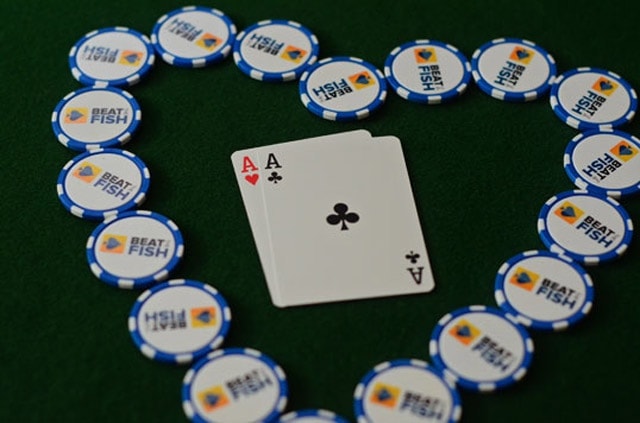 It's important to note that this bill only legalizes online poker specifically with poker making up a small fraction of the games played in state casinos. The powerful casinos have thus far refused to give house game players any sort of chance to avoid walking through their doors.
The original poker licensees and current holders
The first 6 companies to apply for licenses include: 888 Holdings, Bally Technologies, Shuffle Master, Cantor Gaming, South Point Poker, and International Game Technology. There are more than 20 applicants and licensees now, which shows how desperate gaming companies are to return the potential that is the US market.
There are currently 3 sites live for real-money play within Nevada borders:
Ultimate Poker – They were the first and launched in April, 2013. Stopped operating in Nevada in November 2014.
WSOP.com – They launched in September, 2013.
South Point Poker – They launched in February, 2014.
Key online poker limitations and rules
For players
Here is a breakdown of some of the key rules for players:
They need to be 21 or older.
You can play online from anywhere in the world for free, but you will have to be within state lines to play for real money.
Player to player transfers aren't allowed (due to fear of money laundering or other circumvention of gameplay restrictions).
Players can fund their accounts at the cashiers of corresponding brick-and-mortar casinos. For example, if Harrah's owns an online site you can visit the Rio cashier to make your deposit and it will automatically be transferred to your online account. This is one of the more interesting features to me. Other online options include Visa, MasterCard, Skrill, or Neteller.
For operators:
There is a 10-year bad actors clause.
This is one of the pivotal issues that is quickly becoming a demand by domestic casinos in every state considering iGaming. What sounds like a law prohibiting inexperienced cast members from appearing in a poker room's TV commercials is actually a prohibition on existing US offshore poker sites.
The "bad actor" is the poker site that profited where the Nevada casinos couldn't and allowed US players after the UIGEA in 2006. That would include industry giant PokerStars. Casino love this rule because it is an automatic disqualification of some of their potential competitors
Operators will also need to verify that players are 21 or older and that they're not on a self-exclusion list. They have 30 days to do that.
What Does the Future Hold for Online Poker in Nevada?
The framework and initial site launches were set in place with dozens of operators looking to follow suit. The potential issue, which proved to be real, was that Nevada is a small finite market if intrastate games are the only option. It's a small pie to slice and a fractured market could dilute each site enough to make it useless.
For these precise reasons, Nevada started to look to merge player pools with other states who regulated online poker. So far, that kind of an interstate compact has been achieved with Delaware, with WSOP.com serving as the common ground for players from both states. The joint online poker room went live in March 2015, paving the road for all future compacts of this nature.
Could New Jersey join a potential compact?
Regarding the only other regulated US state that hasn't joined in the compact – New Jersey – no such agreement has been signed as of yet. Nevada's Governor Brian Sandoval claims he is ready to sign such an agreement immediately.
However, there are political issues on the New Jersey side, coming mostly from the well known adversary of regulated online poker Sheldon Adelson. The political scenery seems to be changing, though, so we could finally see the interstate compact signed between these two, finally starting to create a larger online poker network in the States.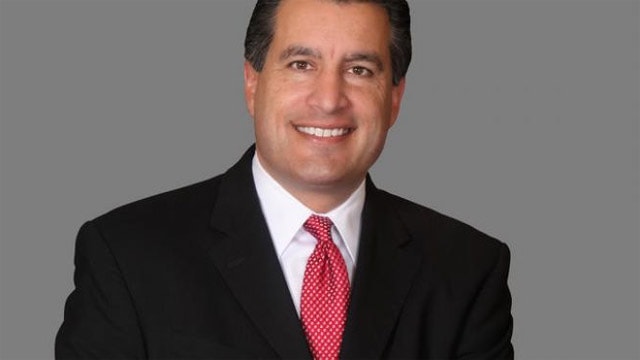 Roadblocks to a interstate poker agreement
When it comes to other online casino games played against the house, like slots or blackjack, these are highly unlikely to be part of the future. When the state signed AB 114, Nevada lawmakers stated they didn't want to create undue competition, which is rhetoric straight from casino lobbyists' pockets and out through the politicians' mouths.
Thus far the casinos have balked at giving online right to the golden goose and the state is happy to oblige them. It's probably smart business with the billions brought in tax revenue from each resort. Unless the online poker platform is wildly successful that stance is unlikely to change.
Estimates project the decision to withhold casino and sports offerings will cost the state about $50 million per year in revenue.
As significant as that figure sounds it pales in comparison to what brick-and-mortar casinos generate in taxes. With the potential backlash difficult to quantify Nevada officials were unwilling to challenge some of the most powerful corporations in the state.
The effect of WSOP.com
Efforts to popularize online poker in Nevada are not lacking and are coming primarily from one of the major players in the game – WSOP.com. WSOP 2015 saw a debut of an online bracelet event, which was a great success, drawing more than 900 players.
Continuing on this success, WSOP 2016 stayed true to the form and offered the second online event awarding coveted bracelet, taking place on July 8, 2016.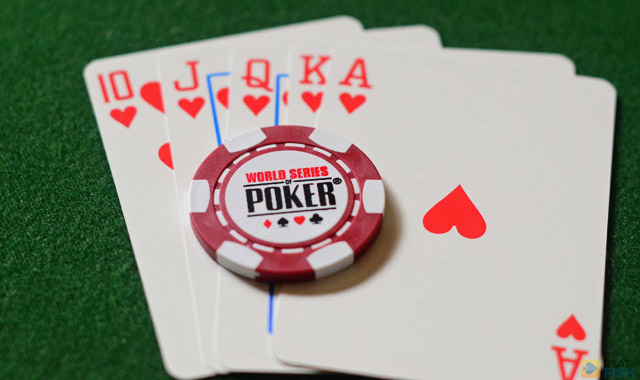 With all these efforts to propel online poker in the state and the possibility of an interstate compact looming, the USA could finally be on the right track. Should expected laws in California or New York happen soon, we could be staring at a wonderful snowball-effect which will end up making the online poker in America great once again.
A lifelong poker player who moved online in 2004, Josh founded Beat The Fish in 2005 to help online poker players make more-informed decisions on where to play and how to win once they got there. He hopes to counter the rampant dishonesty in online gaming media with objective reviews and relevant features. Tech nostalgic. Fondly remembers the soup avatar at Doyle's Room.