Poker Status and Legalization in California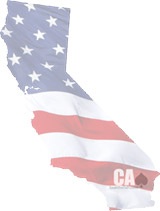 Wasn't online poker supposed to be legal in California by now?
The PPA sure thought so. In 2013 John Pappas, the Executive Director, mentioned that, with support from a dozen key tribes, he would be surprised if a bill wasn't passed by early 2014. But here we are, still no poker legalization for the Golden State in sight.
It's shocking that it hasn't happened sooner, though. California has been in this budget crisis for several years. Estimates show that the state has had a minimum shortfall of $11 billion, and that it could reach as much as $40 billion.
What's the holdup for legalized online poker in California?
Considering that gambling experts estimate that regulation could bring in $200-$300 million in it's first year you have to wonder what's holding them up. If that's not motivation to get the ball rolling then what is?
Right now I would chalk it up to two things:
An election is always around the corner and the politicians don't want to polarize their constituents.
No one can agree on which specific bill to pass.
Expanding outside of the state crucial bottleneck
The latter is the biggest bottleneck, though, thanks in part to the Indian tribes in the state. Bills like SB 1463 and SB 45 were met with heavy opposition because the tribes in the state don't want to expand outside the state.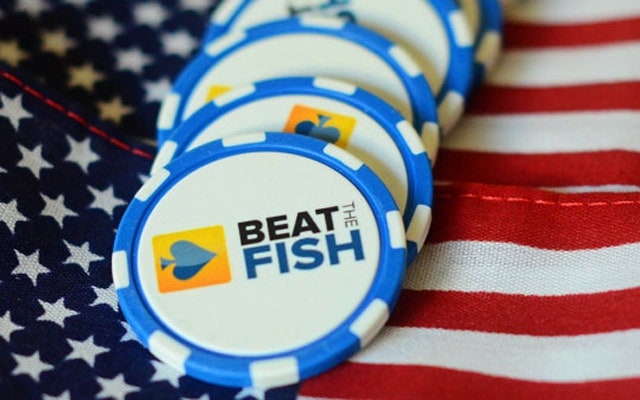 Such multi-state compacts are already underway in the few states that have legalized online poker. However, California wouldn't necessarily feel compelled to do the same with the most populous (and thus most online poker players) state in the country.
According to Richard Schuetz, the head of the California Gambling Control Commission, multi-state compacts wouldn't be a problem:
We have 38 million people, he said. We're the eighth largest economy in the world. We're bigger than Canada, so it's not a case like Nevada that has 2.7 million people. We have more poker tables in the state of California than every other state in the nation.
That may be the case but if you use Nevada's stats to estimate what California could accomplish you come up with a 24-hour average of 10,000 players. That's certainly a strong number but if generating revenue is your agenda then why not make compacts with neighboring states and build sites that offshore poker rooms cannot compete with by themselves?
One thing seems certain, though. We will see legalized poker in the state. It's just a matter of when, and whose interests it will serve most – the tribes, state or players.
Historical California Poker Laws
Until new laws are passed you'll have to make do with what you have and right now you won't find statutes that cover online gambling. However, looking at Penal Code Sec. 330, which states that any banking or percentage based game is illegal, you could assume that this applies to online poker.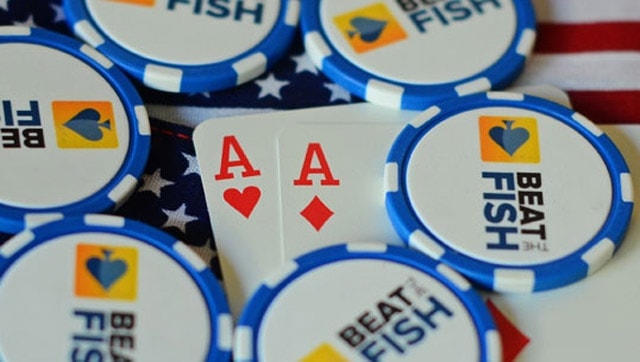 As always, these types of laws mostly target operators rather than actually criminalizing playing but, technically, this law applies to the people participating in games. Charges have never been brought against online poker players in the state.
What about home (social) poker games? These seem acceptable and pretty clearly defined.
There is no issue with hosting or participating in home games but the host cannot take a door fee or rake. The only money that can be won or accepted is money won from another player.
Online Poker Laws In The Works (Dead or Alive)
There have been several attempts over the last few years to regulate online poker in California. Some of the most-publicized legislation to date includes:
SB 1463 – This was introduced on 2/24/12 by Roderick Wright and Darrell Steinberg. It's similar to SB 45 that Wright introduced in 2010. SB 1463 would legalize online poker and keep the door open to (future) interstate pacts.
SB 678 – This was introduced on 2/22/13. It is titled the Authorization and Regulation of Internet Poker and Consumer Protection Act of 2013. This bill would legalize online poker only. This was re-introduced in February 2014.
SB 1366 – This was introduced in February 2014. Senator Lou Correa is assumed to be the author. According to experts it looks to be a copy of SB 678.
SB 51 – This was introduced in December 2012.
Internet Poker Consumer Protection Act of 2013 – This what introduced in June 2013. It would legalize online poker, but not casino games or sports betting. What's unique about this bill is that there would be a set launch date for all operators. No one would be able to get a head start.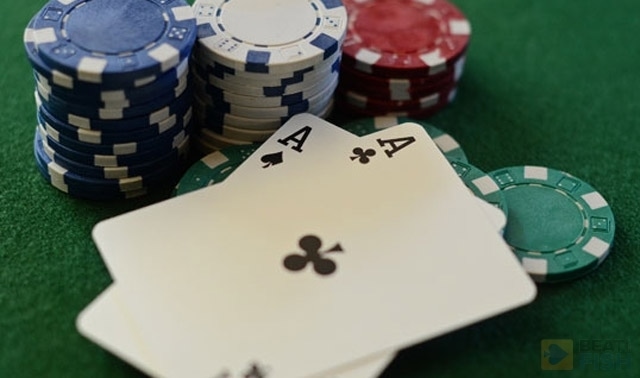 Recent attempts at online poker legislation in California
Nearing the end of 2014, Assemblyman Mike Gatto proposed a new bill, known as AB 9. Gatto's bill suggested that operators' licenses would only be granted to existing tribal casinos and card rooms. The assemblyman also proposed for "bad actor" clause to be included in such a fashion as to prevent PokerStars from entering the state's market despite the purchase by Amaya.
Another interesting provision in Gatto's bill is that all players would be requested to make an in-person registration before being allowed to play online.
Those wanting to play online would have to present their documents and make their first deposit in a land-based casino. After that, they would be able to make further deposits and withdrawals online. This would not only prevent underage gambling problems, but could also increase the traffic in these casinos.
A couple of months later, Gatto amended his bill, dropping the in-person registration requirement.
AB 167
In January, 2015, Assemblyman Reggie Jones-Sawyer came up with his own proposal, entitled AB 167. This bill aimed to remove the "bad actor" clause and it also provided for the inclusion of race tracks, giving them a possibility to apply for a license, valued at $10 million.
Race tracks have been one of the biggest obstacles to online poker regulation in California as they want in on the action but lack facilities and historical prerequisites to make them eligible to apply for licenses. Tribal casinos in the state have been very vocal about not allowing race tracks to participate in online poker action.
Among other things, the bill also instituted provision for heavy KYC (know-your-customer) checks and allowed for a possibility of future inter-state compacts.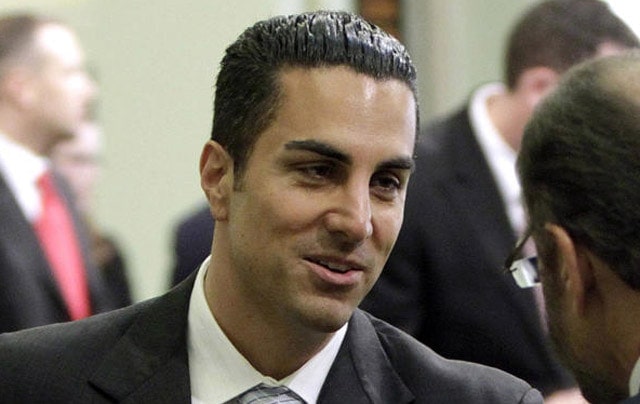 2015 was a big year in California poker legislation
February of 2015 saw yet another bill proposed, this time by Assemblyman Adam Gray. The bill AB 431. This bill was passed by the Governmental Organization Committee in April, making it the first online poker legislation proposal in California to advance further.
The important thing about AB 431 is that it is a shell bill, meaning that it offered some general guidelines, but left many important things up for discussion, including taxation, licensing, and revenue sharing.
The bill also does not answer the question should race tracks be allowed to apply for licenses and it doesn't deal with "bad actors" provisions. But, Gray's bill at least managed to get past the Committee.
As the debate over regulated online poker in California continued, CRI and Amaya/PokerStars launched a joint campaign in support of regulation in mid-2015. The campaign consisted of ads on different media platforms, emphasizing the need for the legislation to both protect the players and boost state's revenues.
As the bill AB 431 made little progress after passing the Committee, Gray came out with a new proposal, this time AB 2863. This bill dealt with one of the most pressing issue, the matter of race tracks and their participation. The bill provides for the $60 million subsidy for the tracks in exchange for their non-involvement.
Regarding "bad actor" provisions, things have gone back in a way. With David Baazov, now former CEO of Amaya, facing potential charges for insider trading, the influential Pechanga coalition asked fro the restrictive language to be included in the bill. This would be bad news for PokerStars, as they've already started to prepare ground for their presence in the state.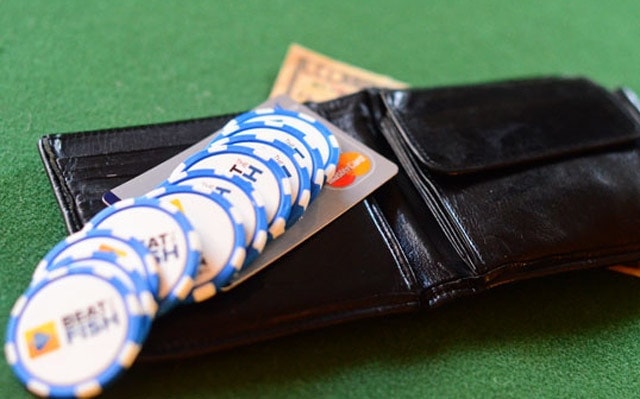 2016 gives more hope to Californians
In late April 2016, the bill AB 2863 passed the Assembly Governmental Organization Committee and was allowed to move forward. The latest development was the online poker hearing which took place on June 15, when the Pechanga coalition managed to block the bill from advancing because the "bad actors" clause was not introduced.
There were also some disagreements on taxation and other provisions and the bill now needs to undergo amendments before it is passed by the Assembly Appropriations Committee.
What Does the Future Hold for California Online Poker?
Online poker is likely to be legalized in California and if the parties involved can finally craft a bill that satisfies everyone's special interests.
The reason why online poker isn't legalized yet isn't due to a lack of effort. We've seen quite a few attempts at a legislation over the years. There have been several bills going through the process of introduce, committee, amend, repeat cycle.
It isn't a lack of desire either. The state brings in billions of dollars each year from brick-and-mortar gaming. They're in need of billions of dollars to escape this budget crisis and they know that online gaming can bring in hundreds of millions the first year they're in business.
The major hurdle is that potential operators, tribes, and state legislators cannot agree on what the laws should be. With the tribes in the state make up such a large portion of state gaming things are going to have to swing in their favor if anyone expects to pass anything with their approval.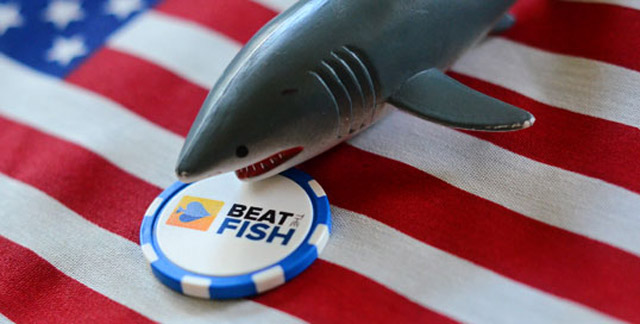 The closest we've come to legal poker
The latest proposal by Adam Gray is actually the closest California has ever been to passing the legislation since Black Friday. There are clearly things that still need to be ironed out, but at least the issue of horse-tracks seems to be resolved.
Two things that still need to be defined are "bad actor" provisions and taxation. Once "bad actor" is dealt with, I don't see taxation being a problem. The politicians will come up with a suitable number in the end since, as is obvious, California needs this money rolling in.
It remains to be seen what it will take to sway the tribes and make the amenable. Whether it will take a full exclusion of PokerStars or they will find a middle ground is anybody's guess at this point.
Josh is one of the world's most respected online gambling experts. He has been featured on outlets such as CardPlayer, the World Poker Tour, Google News, and Forbes. Josh has nearly 20 years of experience reviewing poker rooms, casinos, and online sportsbooks. He launched Beat The Fish in 2005, which has been peer-certified as a trustworthy gambling portal. Josh's proven systems and extensive knowledge of the iGaming industry have been used by thousands of online bettors to make more informed decisions.