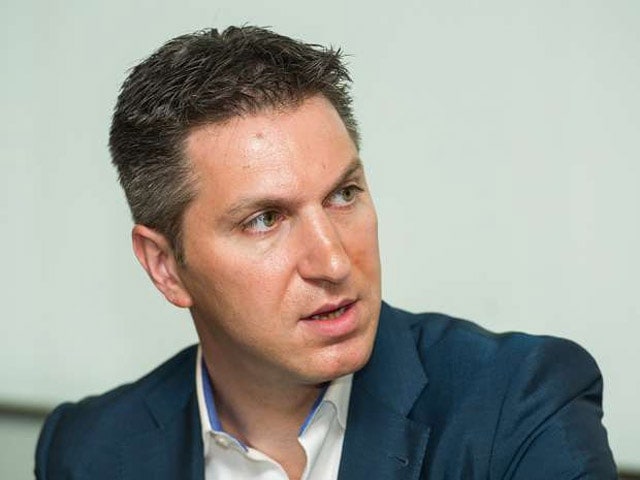 Founder and CEO of Amaya, parent company of online poker giant PokerStars, David Baazov has been charged with insider trading according to cbc.ca and several other big news outlets. These charges are the result of two-year investigation that was initiate in October 2014.
Amaya PokerStars insider trading investigation
Shortly after Amaya Group acquired Oldford Group, the owner of Full Tilt and PokerStars brands, in June 2014, regulatory bodies in Canada started the investigation related to possible insider trading. Following their leads, the authorities raided Amaya offices in Pointe-Claire in December of 2014.
At that time, the company claimed that they had nothing to hide. They were fully cooperating with the authorities to help resolve the matter in the fastest possible manner. However, these latest charges indicate that the Quebec regulatory body (AMF) have found evidence to the contrary.
Baazov responds to Amaya PokerStars insider trading accusations
Despite of the evidence that AMF has presumably acquired, Baazov maintains the claim of innocence. Amaya CEO published a personal statement in which he expressed his disappointment with the charges. Baazov emphasized that he has always been proud of his business integrity and ethics.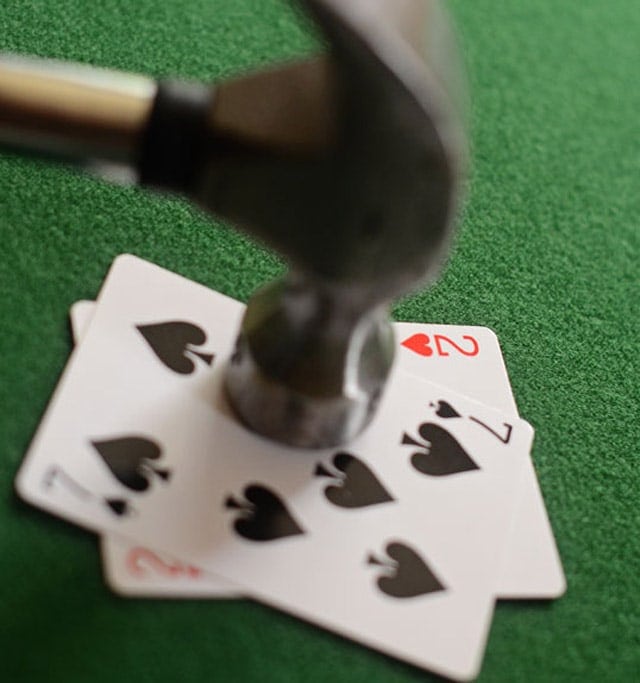 Another statement, published by the company, insists that charges have no merits and expresses full and unreserved support for their CEO.

Those accused of being a part of Amaya PokerStars insider trading scheme have thirty days to respond to charges and submit their pleas. Apart from Baazov, twenty more charges were filed against different companies and individuals who are believed to also be involved.
Amaya PokerStars insider trading scandal background
The insider trading investigation and subsequent charges did not come out of the blue. After the biggest transaction that online gambling has ever seen, the authorities have performed a due diligence to make sure everything was in accordance with the regulations.
During the course of their investigation, the AMF noticed that Amaya shares experienced a significant and very unusual jump in value in the months preceding the official announcement of $4.9 billion purchase of PokerStars.
The unusual pattern made authorities suspicions and they have initiated the investigation, which has resulted in official charges two years down the line.
Amaya shares take a dip
Despite of company's statements that there was no reason for concern, their shares have suffered a significant blow after Amaya PokerStars insider trading charges have become public. According to theglobeandmail.com, the shares went down 21.3% this morning and were sold at $14.61 on the Toronto Stock Exchange.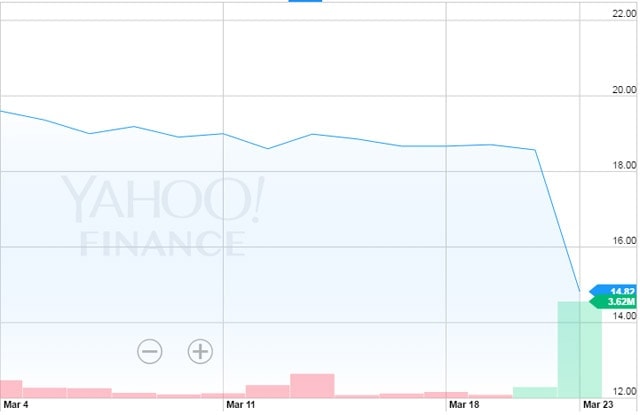 What does this mean for PokerStars?
Right after this news had become public, a number of concerned players started debating possible implications for PokerStars. Although it seems that the charges are mostly directed at David Baazov personally, it is not impossible for this to reflect on PokerStars as well.
While the entire issue about who is being charged with what is a messy one, today's events will certainly not boost the confidence of players and it is not inconceivable that some will play "better safe than sorry" card and withdraw their funds for the time being.
On the other side of the spectrum, shareholders will not be one bit happy, as according to Yahoo Finance!, they have lost approximately $275 million in value this morning alone. If the decline continues, board of directors could be forced to some very radical decisions to cut their losses.
And if the past is anything to go by, these changes will not favor the players.