The Only 2 Cash Transfer Poker Sites To Get It Right and How to Use Them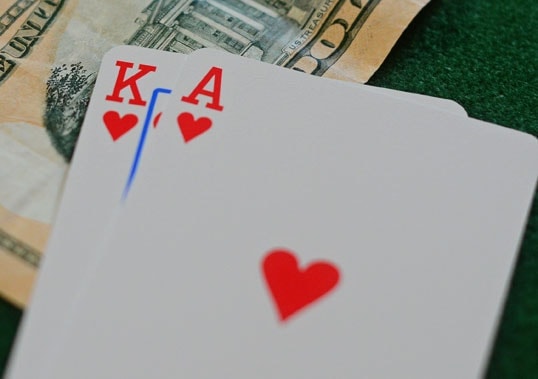 With deposit option in the US market in a constant state of flux one extremely dependable, albeit slightly more complex option is cash transfer. Available essentially since the birth of online poker cash transfers work by allowing an individual to send money immediately to another individual around the globe.
Cash transfer deposits will never be declined and have been among the quickest payout methods for more than a deacade now.
Let's take a closer look at what a cash transfer is, the exact steps you need to take to make a successful one, and who are the best current poker sites supporting them.
The 2 methods you can use to send a cash transfer
1. A physical kiosk at thousands of locations
Although credit or debit cards may be used to fund a cash transfer they aren't required. Players can opt to present cash directly at a retail location.
However, even if a credit/debit card is used it will only be charged by the cash transfer company as opposed to an online poker room so you should never experience a decline from the issuing bank.
There are two main cash transfer companies, both of which have thousands of outlets in retail locations around the country. These are found in virtually every grocery, convenience, or drug store.
There are also an increasing number of automated kiosks in these locations that allows you to skip dealing with a human clerk altogether.
2. Online, which is much simpler
A much more convenient option is to use the online payment option now available at the websites of both major cash transfer services.
By using your credit or debit card to make an online cash transfer you are essentially making a block-free anonymous online poker deposit with very little hassle.
Top Cash Transfer Options for US players
BetOnline

My recommended poker cash transfer options, including BetOnline, are all-in-one gaming sites, which isn't a coincidence.
Typically these companies have roots extending to the betting market of the 1990s and are well-versed in navigating the troubled waters of US deposits.
Aside from likely being able to reimburse you for service fees BetOnline handles cash transfers extremely quickly and efficiently, crediting your account within minutes of successfully confirming your transfer.
BetOnline also gives our new cash transfer players a 200% poker bonus, a 25% instant sports bonus, and $135 in free bets. As an alternative this site also has the best credit card success rates in the industry.
Bovada

Another excellent option for poker cash transfers is BetOnline, which I have had several positive personal experiences with.
After either calling in their telephone support or asking the online support for transfer information and making the payment you can simply provide them with the receipt details to have your account credited in just a few minutes.
Bovada is another long-tenured all-in-one betting house that has had years to perfect their cash transfer system. They are also very open to reimbursing transfer fees.
Our new BetOnline cash transfer players receive a 100% poker bonus, another 50% instantly, and private freeroll entries.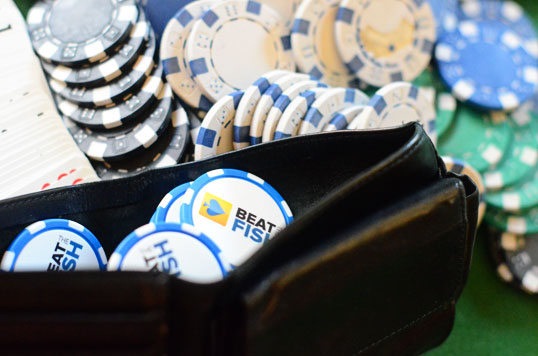 How to send cash transfer funds to an online poker room
Before you can send any funds you will need to get some information from the poker site. You will need to know where to send the funds as well as who to address them to.
Once you are armed with this information then simply visit the cash transfer services website or one of their land-based offices.
Filling in the required paperwork with the information the poker site gave you should be easy, but many cash transfer shop clerks are helpful if you have questions. Once the form is filled out, you simply hand over your cash and in seconds the cash will be waiting for the poker site to credit to your bankroll.
Online cash transfers are now even easier
If you'd prefer to skip the paperwork step and visiting a retail location simply use the cash transfer service's website to send the funds online. As your credit card will only be charged by the cash transfer company this is a discreet option that will not be blocked by your card issuer.
The only advantage to making a brick-and-mortar transfer is the ability to use actual cash as a payment option.
Alert the poker room's support that you plan to send a deposit
Even if the poker site posts all information you will need to use this option in their cashier it is wise idea to alert the poker site both before and after you have sent them a cash transfer.
This is to confirm receipt of the funds as well as help them quickly verify it has been received in order to credit your poker account.
Withdrawals are supported
Players also usually request withdrawals via cash transfer service, where the poker site will process and send your funds back to you directly.
All you'll need to do is take your information and any password needed to the local cash transfer kiosk location or log in to their website to claim your funds.
Higher-quality poker rooms, even those servicing US players, will often send cash transfer payouts faster than any other method. Bovada, for example, pays out players within a week and often in just a few days.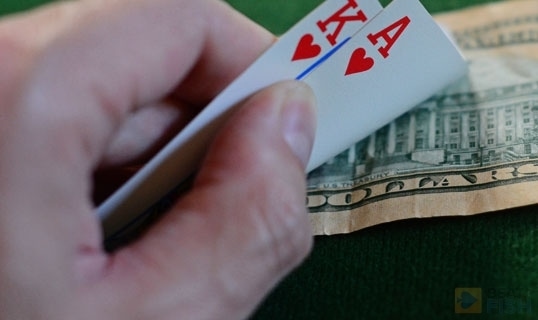 What to expect with cash transfer fees
The only major downside of using a cash transfer service to send or receive money from an online poker site is that the company providing the service adds a fee onto each transfer, typically 5-10% of the transfer amount.
Each provider has different fee structures so the price of sending or receiving your deposit can vary greatly depending on the amount of the transfer and the countries involved.
Make the poker site earn your deposit
This is where it can be very important for you to shop around. There are some online poker sites who will cover the fees for deposits made via any cash transfer deposits and even withdrawals made via cash transfer.
While it may not be publicized contacting a poker room's customer service department and making a request to have the fees reimbursed with your deposit is often successful.
Poker rooms usually have formal thresholds for reimbursing cash transfer fees that are over a minimum amount. These amounts are generally several hundred dollars and, while it can be intimidating, it can save players quite a bit of cash when considering how much in fees would be paid depositing the same amount over many small deposits.
US-facing sites are desperate to get new depositing players
Another thing to keep in mind is that as deposits have become increasingly difficult in the US market most online poker rooms are simply willing to absorb the fees to get new players to deposit.
I strongly recommend that you at least venture a request with any cash transfer deposit to have your fees reimbursed when the funds are credited to your poker account.
Always remember that when sending a cash transfer to an online poker room you should ensure that the receiver's details are complete and accurate. There can be little more frustrating than finding out your funds are stuck in cyberspace due to you filling in anything on the cash transfer form incorrectly.
If visiting a retail location cash transfer shop attendants are typically very helpful and can assist you in avoiding any unnecessary delays.
A lifelong poker player who moved online in 2004, Josh founded Beat The Fish in 2005 to help online poker players make more-informed decisions on where to play and how to win once they got there. He hopes to counter the rampant dishonesty in online gaming media with objective reviews and relevant features. Tech nostalgic. Fondly remembers the soup avatar at Doyle's Room.