The 100% Honest Donkhouse Review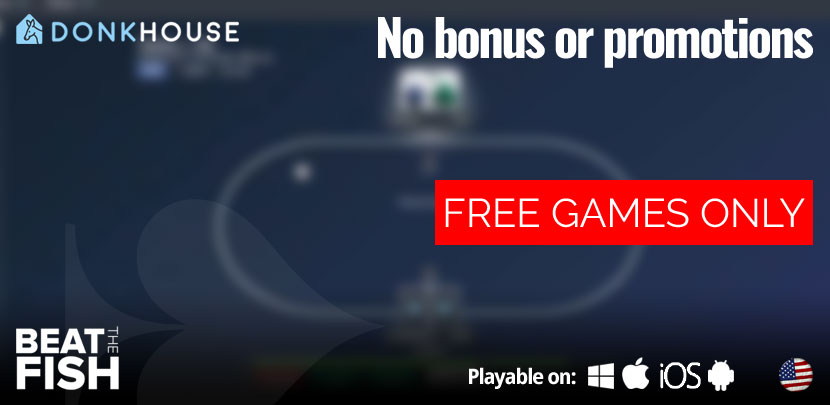 | | |
| --- | --- |
| | |
| | |
| | Proprietary closed network |
| | |
| | |
| | |
| | Texas Hold'em, Pot-Limit Omaha, Donkem, Dealer's Choice, Shortdeck |
| | Windows, Mac, iOS, Android |
| | N/A; play-money games only |
Donkhouse
Software Quality

Mobile Usability

Game Selection

Customization

Customer Support

Ease of Use

Community

Graphics
Pros
Huge selection of customization options for cash games
Single-table tournaments recently added
Players can suggest new features and the most popular recommendations will be implemented
Free to play at ze Donkhouse only with your friends
Easy-to-use interface that is quick to get accustomed with
Cons
Mobile gameplay could use a bit more polish, especially for those with smaller screens
Since it's a free-to-play site, there are no promotions or offers for players
Donkhouse (also known as ze Donkhouse) is a totally free to play online poker platform where you can host cash games and single-table tournaments among your friends. It's owned and operated by just one person; his name is Rob and he's committed to providing users with a fun, free platform to compete at online poker.
How Does Donkhouse Poker Work?
It's incredibly easy to get started plaing at Donkhouse. All you have to do is create an account for yourself, and get involved in Groups.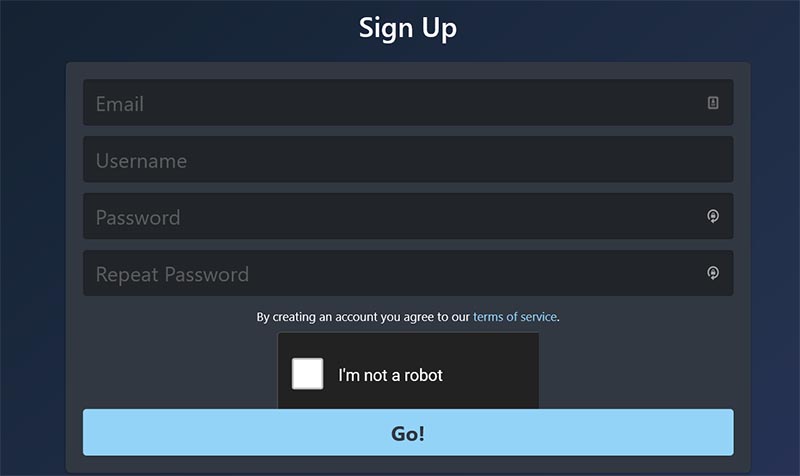 To register, all you need to input is your email, username, and password. Then, Complete the CAPTCHA and you're ready to go.
Create a Group
Once you're logged in, click on your username and select Groups. Here, you'll see the Create Group button; click on that and enter your Group Name.
Now that you have a group, you can invite members. In your newly created group, scroll down to Members and you'll be able to invite your friends by clicking on the Invite New Members button. There is no limit to the number of friends who can join.
You can enter either their username or the email that they used to sign-up for Donkhouse. Remember – usernames are case sensitive.
When a player has accepted your invitation, you'll see them in your Members list. Beside each player's name, there are buttons that will kick them out of the group or make them an admin.
Create a Table
From your Group lobby, Click on Create New Table. After you've named your table (it must be two or more letters long), you can choose a game type, set your stakes, decide how many seats you want to have, and make loads of different customizations.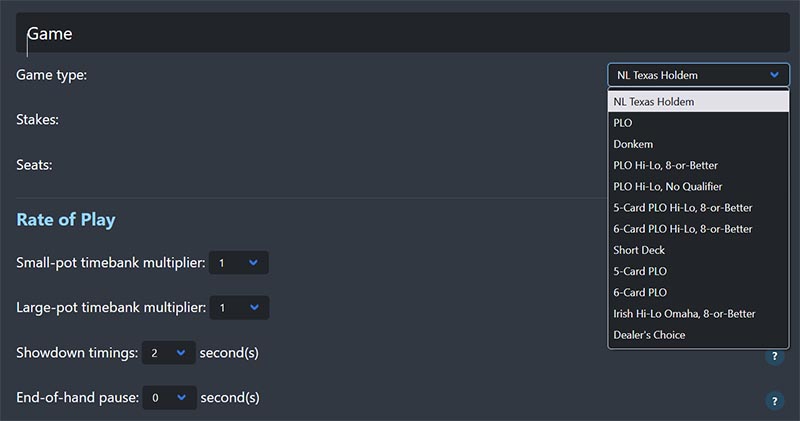 Playing a Game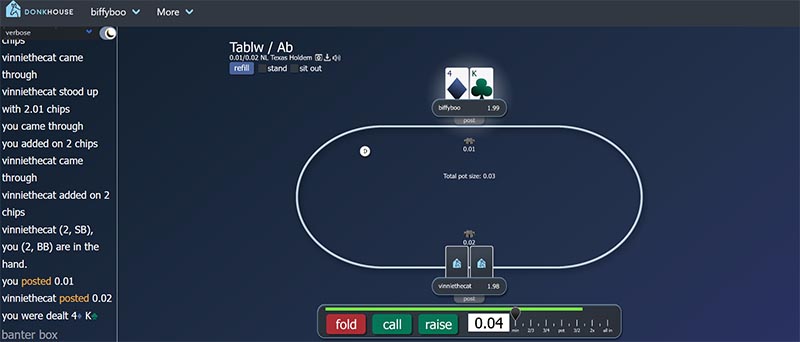 Getting started in a game is not entirely straightforward but, after you've done it once, it'll be like second-nature to you.
When you join a game, click on a seat
Click the refill button in the upper left-hand corner of the screen
Then click on Sit In
When more than one player has selected Sit In, the first hand will begin
Donkhouse Poker Variants
At Donkhouse.com, there are many different types of online poker games to play. At the time of writing this review, the full list is as follows:
NL Texas Hold'em
Pot Limit Omaha
Donkem
PLO High-Low, Eight-or-Better
PLO High-Low, No Qualifier
Five-Card PLO High-Lo, 8 or Better
Six-Card PLO High-Lo, 8 or Better
Short Deck
Five-Card PLO
Six-Card PLO
Irish Hi-Lo Omaha, 8 or Better
Dealer's Choice
These options are great for players who enjoy Texas Hold'em and PLO. So those of you who like your Draw Poker games and Seven-Card stud might want to look elsewhere.
What is Donkem Poker?
"Donkem" isn't a variant that you'll see at any other online poker sites, so the term has probably piqued your curiosity. I've got all the information about this fun poker game right here.
Donkem Poker is the signature game at ze Donkhouse. This is a 3-card PLO variant where players are required to use exactly two of the cards from their hands.
On the flop, there are two cards and the turn sees another two cards dealt. On the river, just one card is dealt. There is also a super-river but no action takes place here.
It's a really fun variant, as you don't often see 3-card PLO games that often. If you and your friends are looking for something new, it's certainly worth checking out.
Donkhouse Poker Tournaments
If you want to play a tournament with your friends at Donkhouse, it's pretty simple. When you're creating or editing your game, select Advanced Options.

Scroll down to Blindes and Antes, and you'll be able to "increase the blinds every [ ] minutes". These are the intervals you would set for various types of tournaments:
Standard: increase blinds every 10 minutes
Turbo: increase blinds every 5 minutes
Hyper-Turbo increase blinds every 3 minutes
Advantages of Playing at Donkhouse
When it comes to playing online poker using Donkhouse, the main advantage is the sheer amount of customization options available. In most home game platforms, you're only given a few different variants to choose from and the customization options aren't very in-depth.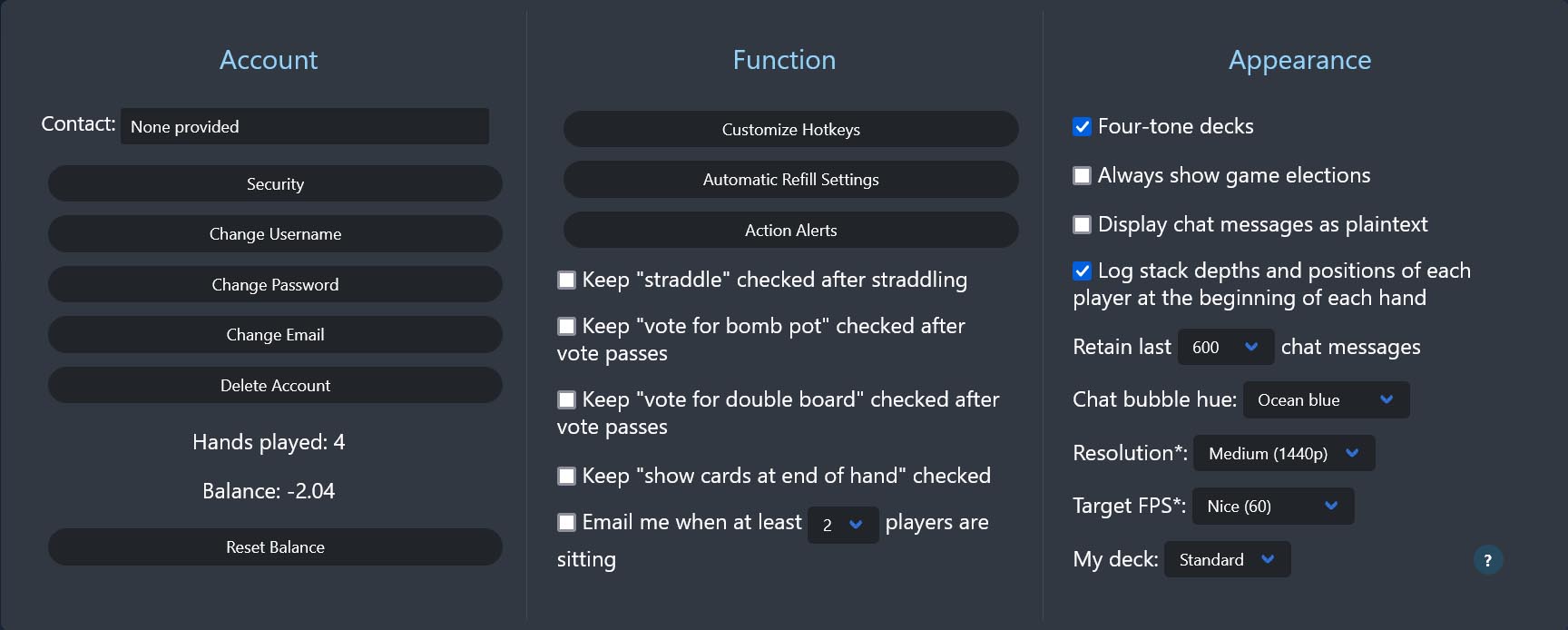 In addition to setting the buy-ins, stakes and timebank, there are plenty other customizable features. These are just some of the options that you can enable while playing at Donkhouse Poker:
Allow up to 6 straddles
Enable up to 15 bomb pots
Allow double boards
Allow running it twice
Allow rabbit hunting
Suggesting New Features
If you're a player at Donkhouse and you'd like to see new features on this play money platform, you can suggest something for other users to vote on. Visit the Feature Requests page, scroll down to the bottom and click on Submit New Request. Your request will go on a list that the Donkhouse.com community can upvote.
Every player gets three upvotes every three days. If your feature suggestion is chosen, then you'll get 10 extra upvotes.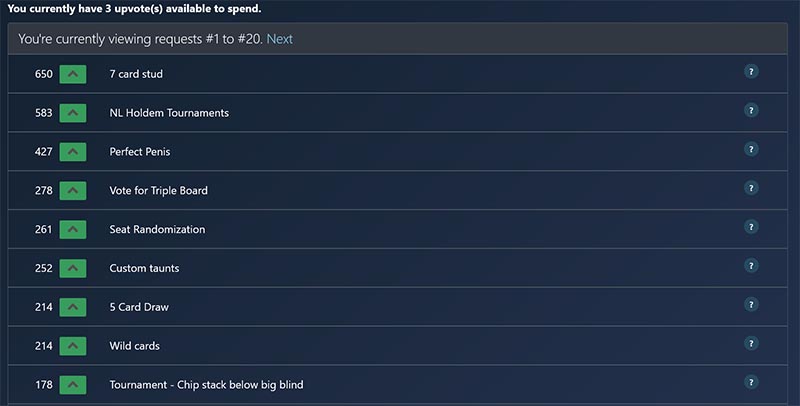 Donkhouse will implement suggestions from the top of the list on an ongoing basis. You can keep track of the updates in the site's blog.
Graphics and User Interface
Ze Donkhouse isn't the prettiest or most lavish online poker site out there, but it's got everything you need for a fun experience with your friends. When you're in a game, everything is very basic, and the screen only features the bare necessities.
When you need to raise, call, fold or go all-in, everything you need is right in front of you. It's easy to tell what position you're in and whether you're on the button, the big blind, or the small blind. However, it doesn't get more sophisticated than that.
Of course, it would be great if there were a way to customize the look of your table beyond day mode and night mode. I prefer the look of night mode, as makes the screen seem a lot less bare. However, I understand that, as a play money poker platform that's run by just one person, there may not be the capability to add different skins or chip designs.
When playing on this platform, everything runs very smoothly. You won't experience lag while playing games, mainly because the interface is so simple.
Donkhouse.com on Mobile Devices
Like any good, modern online poker website, the Donkhouse site is playable from mobile devices. You can play in either portrait or landscape mode, but portrait might require you to strain your eyes a bit.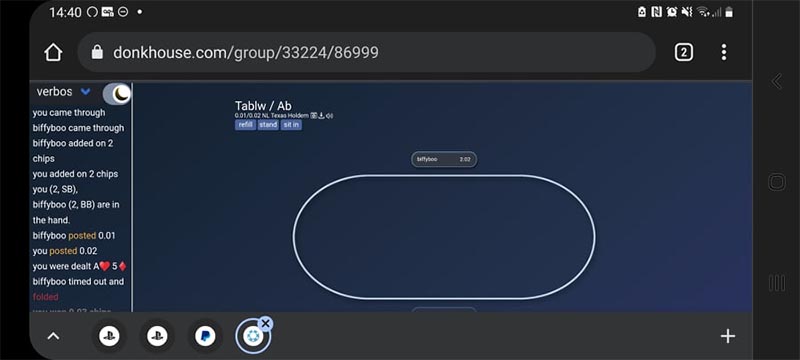 Customer Service and Community
Players will really enjoy being able to interact with the people who run the site so easily. The team is always on-hand to speak to players, whether you tweet them @DonkhousePoker or email them at donkhousepoker@gmail.com. 
If you'd like to get in touch with other players at Donkhouse, there is a Discord channel, but it's not particularly active.
On occasion, you'll get a notification from someone looking to join a game or someone who wants players for their own game. This doesn't happen very often, though, and it would be great to see the Donkhouse Poker team encourage a bit more of a community spirit.
Ze Donkhouse Overall
Ze Donkhouse provides players with a simple and functional platform on which to play poker games online. It's not the best-looking software out there and there are no promotions to take advantage of, but the world is your oyster when it comes to creating the exact kind of poker game that you and your mates want to enjoy.
I'm looking forward to seeing how Donkhouse.com grows in the future. There is lots of potential for this site to be the go-to solution for online home games, and it will be interesting to watch its expansion in the poker world.
Frequently Asked Questions
✅ What is Donkhouse Poker?
Donkhouse.com is an online poker platform where you can engage in private online poker games with your friends.
✅ What are the betting limits in Donkhouse Poker?
Since this is a free-play site where you make the rules, the betting limits are totally up to you! You can decide on the buy-ins and blinds to best suit you and your friends.
✅ Is Donkhouse a no deposit poker site?
Technically, yes. Donkhouse.com is a no deposit poker site in that you don't have to make any deposits to be able to play here. However, it is also a play-money site, so you can't win anything while playing here either.
✅ What poker variants are available on Donkhouse.com?
You can create a private poker cash games and tournaments using a wide range variants, including NLHE, PLO, Short Deck Hold'em, and Dealer's Choice.
✅ What is Donkem poker?
Donkem is a unique poker variant that you'll only find at Donkhouse.com. It is a version of 3-card PLO where players must use both of their hole cards to create the best hand. Two cards are delt on the flop and turn, while one card is dealt on the river and there is also a super river. I haven't seen anything else quite like it in the online poker world.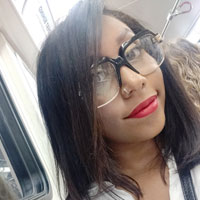 Bethany graduated from York University with a degree in Professional and Creative Writing in 2009, and quickly jumped into life as a blogger. With a passion for all things gaming, she has worked as a writer in the casino market for almost 10 years. Bethany joined the Beat The Fish team in 2018, contributing comprehensive reviews, cryptocurrency features, and gaming news.