Dragon Gaming Casino Software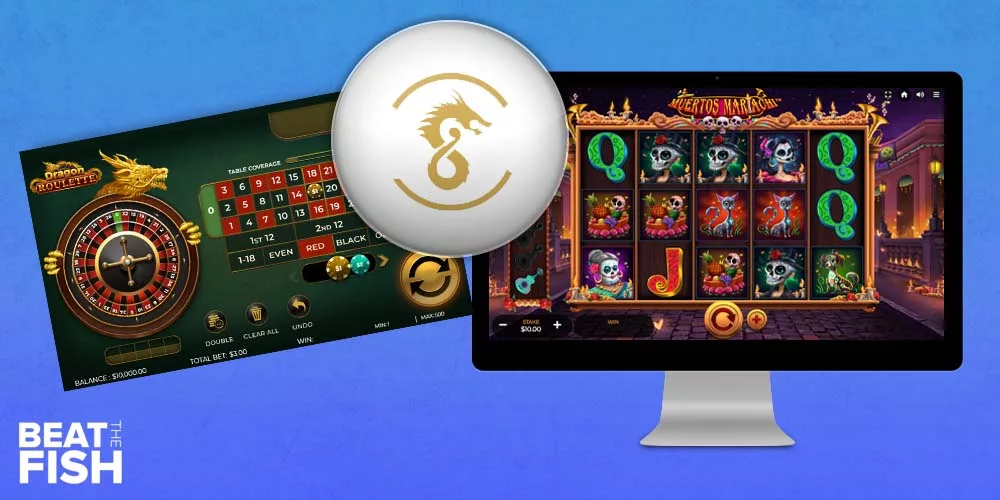 Dragon Gaming, is a very new name in the online casino world but is already making a big name for itself at US online casinos and around the world, has made a great name for itself in the world of online gambling.
The provider is widely recognized for its innovative, immersive, and rewarding gaming experiences. With an extensive portfolio of exciting games, Dragon Gaming's creations are frequently characterized by captivating bonus rounds, generous RTPs, and pioneering features.
Top Dragon Gaming Casinos
History of Dragon Gaming
Established in 2019, Dragon Gaming has quickly emerged as a pioneer in online casino games. The company's founders have a rich history in the casino industry dating back to 2004. The headquarters of Dragon Gaming is based in Cyprus, and it has developed and released more than 60 casino games as of 2023.
Dragon Gaming's portfolio includes not only slot machines but also table games such as baccarat, roulette, blackjack, and Three Card Poker. The company prides itself on its ability to support more than 25 languages and currencies, including cryptocurrencies.
The company's portfolio sparkles with titles known for frequent wins, captivating bonus rounds, generous Return to Player (RTP), and pioneering features. DragonGaming™ is celebrated for its vibrant graphics, immersive soundscapes, and captivating characters.
Vision and Mission
DragonGaming™ thrives on the thrill of delivering entertainment. The company's primary objective is to design games that cut across genres, themes, and skill levels, enriched with unique features and mechanics to fascinate and exhilarate players.
Mobile-First Strategy
In today's fast-paced world, DragonGaming™ employs a mobile-first approach to cater to the modern players. The in-house audio-visual expertise lends a distinctive touch to standalone titles and series alike, guaranteeing an unmatched gaming experience.
Commitment to Fair Gaming
Dragon Gaming ensures the fairness of its games through the use of a Random Number Generator (RNG). The RNG ensures that every player has an equal chance of winning, making the games entirely fair. The RNG used by Dragon Gaming is certified and audited, ensuring transparency in its operations. This commitment to fair gaming has enabled Dragon Gaming to establish itself as a trusted name in the online gambling industry.
Unique Bonus Features
Dragon Gaming is well-known for the unique bonus features in its games. These features not only enhance the gaming experience but also increase the chances of winning for players. Some of these features include free spins with multipliers, expanding wild symbols, bonus picks, mega spins with increased symbol value, and more. These exciting features make Dragon Gaming slots enjoyable and rewarding for players.
Top Dragon Gaming Slots
I've personally played a ton of Dragon Gaming slots, and a few have emerged as my favorites over the years. Here are my recommendations:
The Defenders
The Defenders Slot is a marvel of gaming technology, designed to transport players into a world of superheroes and villains. With its unique set of features, it guarantees an immersive gaming experience. The game boasts a whopping 1024 paylines, and comes with a generous free spins bonus that offers multipliers randomly on wins. Its top prize is worth 3,960x.
Safari Stampede
Safari Stampede is a game that transports players to the heart of Africa, offering a thrilling adventure with 1024 ways to win. This game is loaded with exciting bonus features like the Stampede Bonus and Free Spins. The top prize in this game is worth 1,130x.
Muertos Mariachi
Muertos Mariachi is a slot game that immerses players in a vibrant Mexican theme. It presents players with 10 paylines to bet on. The game offers enticing bonus features including a free spins round with multipliers worth up to 20x. The top prize in this game has the potential to multiply your bet up to 2,500x.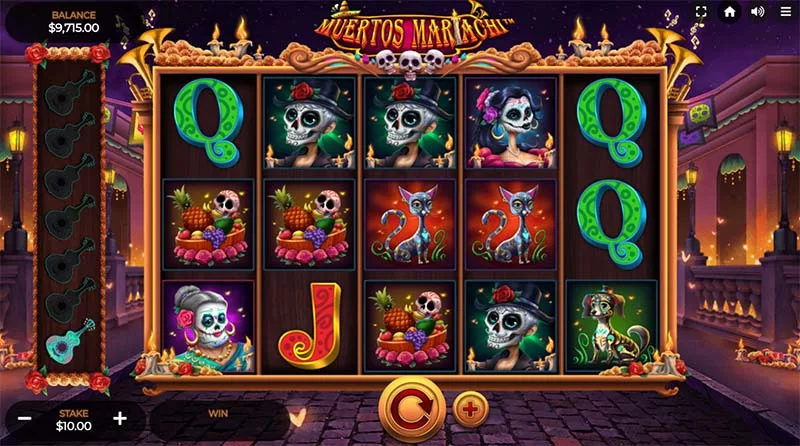 Twin Dragons
Twin Dragons is a slot game that takes players on an oriental adventure. It features 25 paylines for players to bet on. The game boasts of bonus features like respins and a free spins bonus where multipliers of up to 40x are available. Its top prize is worth 800x.
Gold Heist
Gold Heist offers players 30 paylines to bet on. The bonus features in this game include the Minecart pick-a-prize bonus, free spins and the Mine Trail round. The top prize in this game is 2,000x.
Buffalo Bounty
Buffalo Bounty is one of the simpler games in Dragon Gaming's portfolio with just 10 paylines. Even though its format is a bit basic, the game comes loaded with features include free spins, expanding wilds and multipliers.
Cleopatra's Fortune
This is another great 10-payline slot from Dragon Gaming. It offers 10 paylines for players to bet on. In the free spins round, you collect bonus symbols to receive additional free spins and advance through the five levels of gameplay.  The top prize in this slot is worth 1,000x.
Basketball Legends
Basketball Legends is a sports-themed slot game that has 243 ways to win. It comes with a free spins bonus round with six different options where you can choose the number of free spins and how big of a multiplier you want. The top prize in this game is 2,000x your stake.
Winning Vegas
Winning Vegas offers players a classic Vegas casino experience with 20 paylines. The game includes bonus features like random wilds and free spins. Its top prize is worth 1,000x.
Dragon Gaming's Table Games
Dragon Gaming's Table Games Portfolio is a testament to the company's commitment to delivering exceptional gaming experiences to players worldwide. From classic favorites to modern adaptations, the portfolio offers a diverse range of table games that cater to a wide audience of gaming enthusiasts.
Each game is meticulously crafted with attention to detail, ensuring a seamless and engaging gameplay experience.
Optimized for All Devices
One of the standout features of Dragon Gaming's Table Games Portfolio is the integration of cutting-edge technology to enhance the overall gaming experience. The games are optimized for various devices, including desktops, laptops, and mobile platforms, allowing players to enjoy their favorite table games anytime, anywhere.
The intuitive user interface and smooth navigation further contribute to the immersive gaming experience, making it easy for players to dive into the world of Dragon Gaming's table games.
In addition to the technical prowess, the portfolio boasts a diverse selection of games, ranging from timeless classics such as blackjack, roulette, and baccarat to innovative variations that offer a fresh take on traditional table games.
The dynamic range of games ensures that players can explore new and exciting gameplay experiences while also indulging in familiar favorites, creating a perfect balance between nostalgia and innovation.
Stunning Graphics
The captivating visuals and stunning graphics of Dragon Gaming's Table Games Portfolio further elevate the gaming experience, immersing players in vibrant and dynamic virtual environments.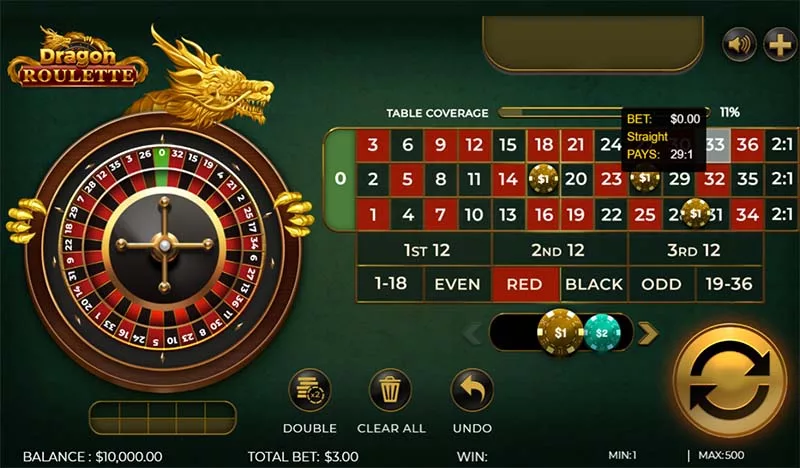 The attention to detail in the design and aesthetics of the games adds an extra layer of excitement, making every round of play a visually stunning and immersive experience. Whether it's the sleek and modern design of the virtual tables or the realistic animations that accompany each gameplay action, the visual appeal of the games is truly a feast for the eyes.
Innovative Features
What sets Dragon Gaming's Table Games apart is the incorporation of innovative features that redefine the way players interact with and enjoy table games. The portfolio encompasses a range of features that enhance the gameplay experience, providing players with a level of immersion and interactivity that goes beyond traditional gaming.
Fun Community Feeling
One of the most notable features is the incorporation of social elements that allow players to interact with each other during gameplay. Whether it's through chat functions or multiplayer modes, the games create a sense of community and camaraderie, fostering a social gaming experience that transcends the boundaries of traditional table games.
The interactive nature of the games adds a new dimension to the gaming experience, making it more engaging and dynamic for players.
Expansive Customization Options
Furthermore, the portfolio includes a range of customization options that empower players to tailor their gaming experience according to their preferences. From adjustable settings for game speed and audiovisual effects to personalized avatars and profiles, the games offer a high degree of flexibility, allowing players to create a gaming environment that suits their individual tastes and playing style.
This level of customization adds a personal touch to the gaming experience, making it more immersive and enjoyable for players.
What Players Have to Say
The true measure of a gaming portfolio's success lies in the satisfaction and feedback of its players. In the case of Dragon Gaming's Table Games Portfolio, the reviews and testimonials from players speak volumes about the quality of the games.
Countless players have expressed their admiration for the diverse selection of games, the seamless gameplay experience, and the exceptional level of immersion that the portfolio offers.
Players have lauded the attention to detail in the design and mechanics of the games, highlighting the realistic gameplay and the captivating visuals as standout features.
Many have also praised the live dealer suite, emphasizing the authentic casino experience and the level of excitement that it adds to the gameplay. The social elements integrated into the games have also received high praise, with players commending the sense of community and interaction that enhances the overall gaming experience.
Moreover, the integration of innovative features such as live dealer options, social elements, and customization further enhances the gaming experience, adding layers of excitement, interactivity, and personalization to the gameplay. These features create a dynamic and engaging gaming environment that sets Dragon Gaming's Table Games apart from traditional online gaming offerings.
Dragon Gaming's Table Games Portfolio stands as a testament to the company's dedication to delivering top-tier gaming experiences that combine innovation, immersion, and excitement. The diverse range of games, innovative features, and positive feedback from players underscore the portfolio's success in captivating gaming enthusiasts and redefining the landscape of online table games.
Whether it's the captivating visuals, the seamless gameplay, or the immersive features, Dragon Gaming's Table Games Portfolio offers a world of excitement and entertainment for players to explore and enjoy.
Final Thoughts on Dragon Gaming
Dragon Gaming is undoubtedly a remarkable force in the online casino industry, and I can only see more growth for the brand in the future, especially in the US casino market. With its commitment to fair gaming, innovative bonus features, and a wide array of engaging slots, it provides players with an unparalleled gaming experience. Whenever I visit online casinos, I head straight for the Dragon Gaming section.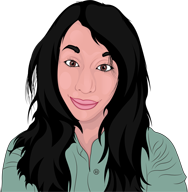 Bethany has been working in online gambling for over 13 years. She got her start in the industry as her first job after graduating from the Professional Writing Program at York University. Having written for many online gaming publications and worked with top casino operators, she has unique insight into the gambling market. Bethany maintains a personal interest in iGaming as she continues to play poker online as a hobby.