How to Find Every Certified 888 Poker Freeroll You Qualify For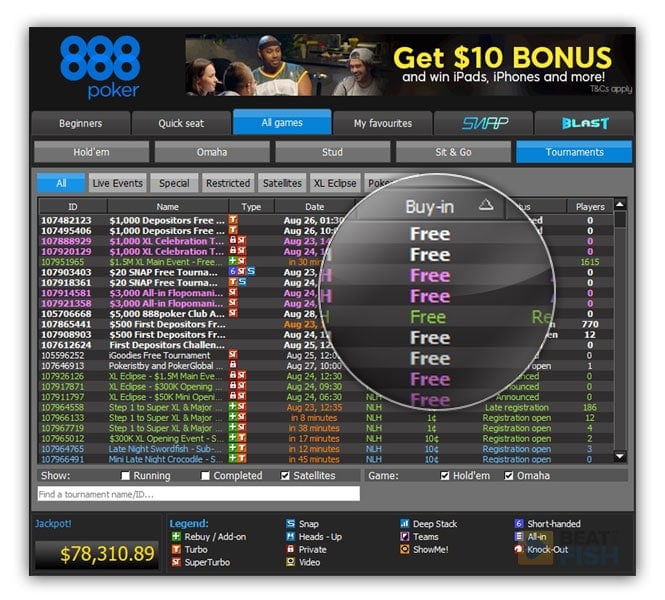 Being probably the biggest and the most popular online poker room after PokerStars, 888 Poker offers a rather impressive schedule of freerolls as well.
The fields you'll encounter at 888 Poker freerolls are, on average, much smaller and significantly softer than on PokerStars, although freeroll events are soft in general.
This is especially true for freerolls open to all players.
888 Poker Social Network Freerolls
888 Poker works hard on building their internet presence. Realizing how big of an importance social networks have in the modern world, they try their best to gather as many followers on two main outlets, Facebook and Twitter.
Since everybody loves free cash, they've started offering freerolls for those following them on these social networks.
These tournaments feature €1,000 and €750 prize pools and you'll need a password to register. Passwords are announced on the room's social pages just before it starts, so you can expect several thousand players joining.
How to Play a Freeroll at 888 Poker
The easiest way to see every freeroll at 888 Poker is to have the software sort them for you. Click the "Tournaments" tab, and then "Buy-In" to sort every tournament on the schedule by buy-in. You'll see freerolls show up first. Most freerolls don't allow players to register far in advance.
If you then double click on a freeroll, you can then see the requirements for entering such as a password, VIP level, or becoming a follower on 888Poker's social media channels.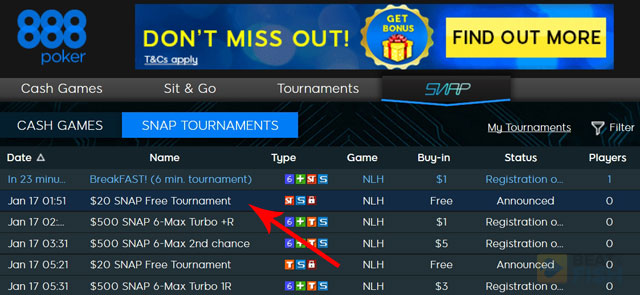 $1,000 Depositors Freerolls at 888 Poker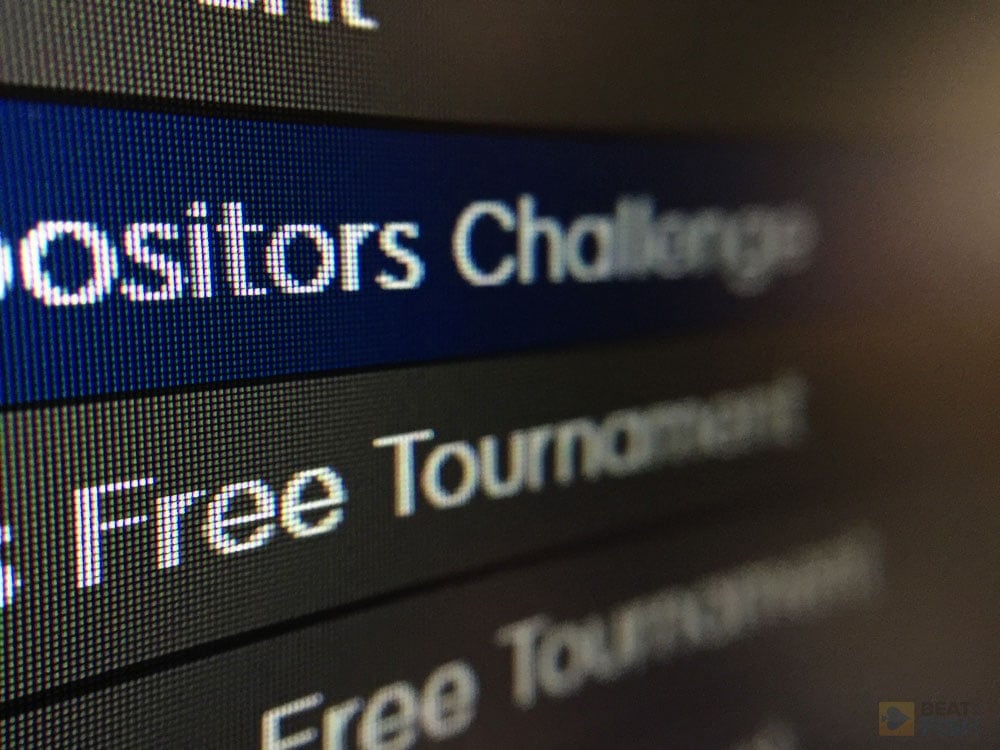 Although not completely free to enter, Depositors Freerolls on 888 Poker will give you a chance to compete for your share of $1,000 in cash as long as you've deposited during the past seven days.
The qualifying period is between Friday and Thursday, and there are two Depositors Freerolls taking place every Saturday.
While these 888 Poker freeroll tournaments are not open to all, this has some upsides as well. Fields will be much smaller and you can expect a few hundred players to join.
It isn't a supreme value, but if you are a small stakes player, it is definitely worth your while to make regular deposits to qualify for these events.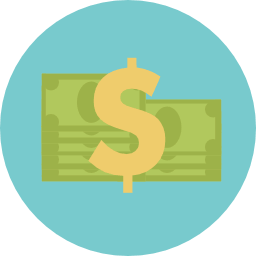 Open only to players who made deposit during the past week
Take place on Saturdays at 10:30 and 19:00
Prize pool: $1,000
Fields: around 500 players
$500 First Depositors Freerolls
Like other Depositors events, First Depositors Freerolls are restricted. Only players who made their first-ever deposit with 888 Poker will receive the tickets. Players receive seven tickets to use for these $500 freeroll events, which run quite often. This gives you a chance to pick the time you prefer and use your tickets when you really feel like playing.
VIP 888Poker Freerolls with No Password Required
Like most other online poker rooms, 888 Poker also organizes freerolls for various VIP levels. There are numerous levels a player can obtain, and higher the level, better the freerolls. Of course, these aren't freerolls open to everyone either, as you'll need to play at least some hands at 888 to qualify.
Level Up events: $500 freerolls for players Level 1+, every day at 20:10 GMT
Level 5+ Omaha events: $50 freerolls, every day at 17:10 GMT
Level 5+ Hold'em events: $100 freerolls daily at 11:10 and 21:10 GMT
Level 10+ events: $200 freerolls daily at 12:10 and 23:10 GMT
Level 20+ freerolls: $500 prize pool, taking place every day at 19:10 GMT
Level 30+ freerolls: $1,000 prize pool, taking place at 19:10 GMT on Monday, Wednesday, and Friday every week
Level 40+: $2,000 freerolls, taking place every Saturday at 14:10 GMT
Level 50+ freerolls: $3,000 prize pool, playing at 16:10 GMT on Saturdays
Level 60+ freerolls: $7,000 prize pool, at 20:10 GMT on the last Saturday of every month
Level 70+ events: $10,000 freerolls, last Saturday of every month at 17:10 GMT
Low level freerolls will, naturally, feature much bigger fields and it isn't uncommon for Level 5+ tournaments to hit the 5,000 entrants cap. Higher levels will have fewer players, but you can also expect the quality of play to be significantly better.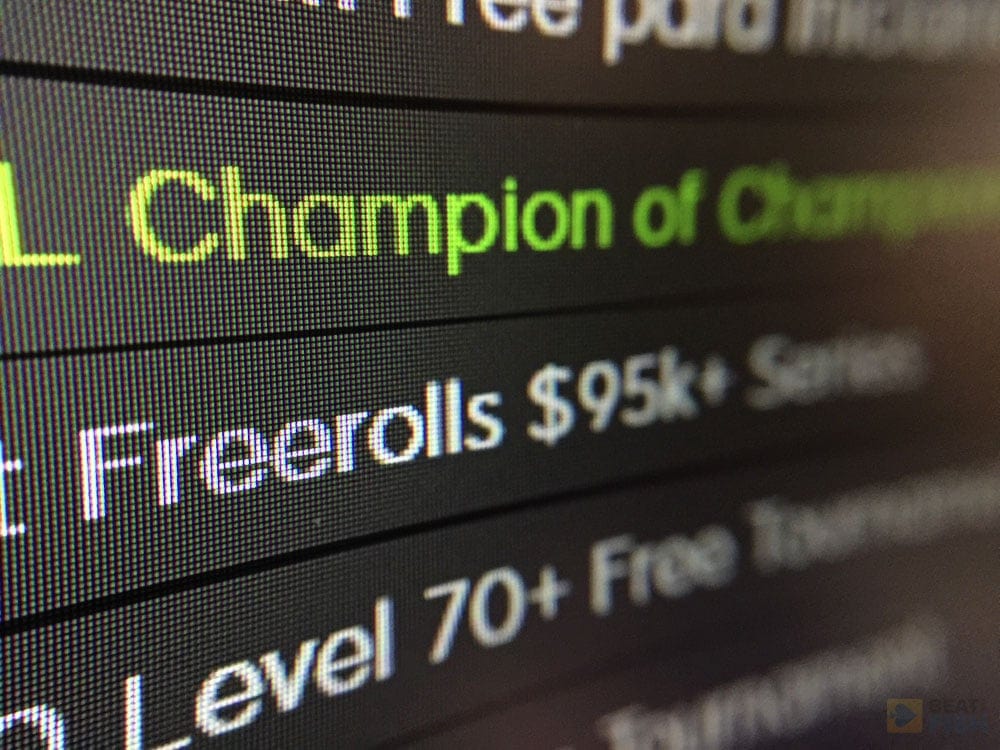 Moving Through VIP Levels
You are probably wondering what it takes to qualify for these Level X+ freerolls, as these are clearly limited to players obtaining certain statuses.
Moving up through the levels is, naturally, achieved by collecting 888 Poker Club Points.
These are accumulated by doing various challenges which don't include only poker tables, but also casino games, sports bets, and you'll also be rewarded for inviting your friends to join.
You can see the list of challenges available to you at any time by visiting the 888 Poker Club page. Pick out the challenges you find most interesting and rewarding, as different tasks award different number of points.
Getting to Level 2 and Using 888 Poker Gold Tokens for Freerolls
To move up to Level 2, you'll only need to earn a single point, which means you can do any of the challenges available and you'll get there.
The next level requires you to collect 10 points. To reach Level 5 you'll need 100 points in total, etc. Currently, the highest available 888 Poker Club Level is 500, which requires a quite substantial amount of 30,000 points.
With every new Level you reach, you'll also receive the appropriate amount of Gold Tokens. Obviously, higher levels award more Tokens, so, for example, reaching Level 5 will earn you 10, Gold Tokens, Level 10 – 25 Tokens, etc.
These Tokens can be exchanged for some nice 888 Poker prizes. You can:
Redeem various cash bonuses
Tournament tickets
888Poker merchandise
So, not only that you get to participate in exclusive freerolls, but there is also little extra to give you an incentive to play at 888 Poker and earn the Gold Tokens.
The Easiest on the 888 Freeroll Schedule: $20 Snap freebies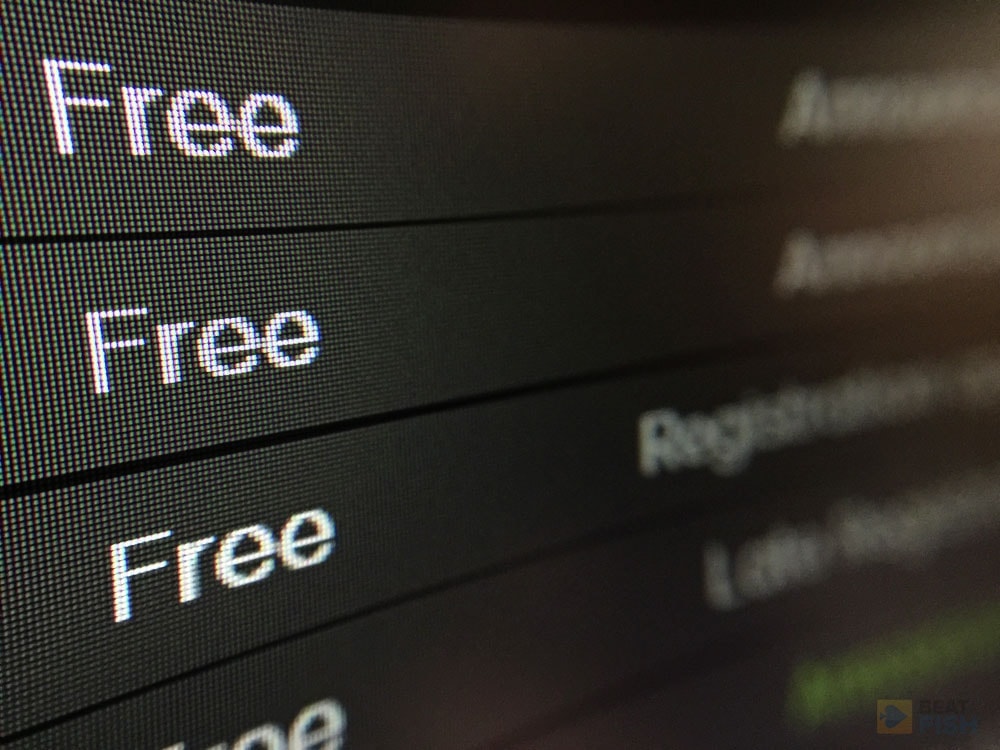 Snap Poker is 888 Poker's variation of speed poker, much like PokerStars' Zoom.
A player can fold their hand whenever they want without having to wait for the action to reach them. They're then instantly moved to a new table.
Although primarily a cash game format, there are also Snap tournaments available on 888 Poker, including these $20 Snap Freerolls.
These freerolls are open to everyone and run several times a day.
Although they feature huge fields, seeing how all players can get involved, they are still a nice opportunity to get you bankroll started at 888 Poker if you have the required patience and perseverance.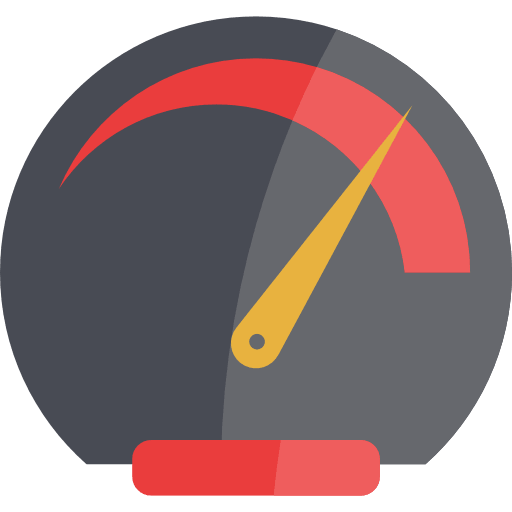 Open to all players registered with 888 Poker, no deposit is required
Take place three times a day, every day: at 4:20, 10:50, and 14:20
Prize pool: $20
Fields: 1,000+ players
$100k First Depositors Freeroll Challenge
Like the majority of online poker rooms, 888 Poker offers many perks for those who decide to make their first deposit. Apart from the bonuses and VIP scheme, there is also the $100k First Depositors Challenge, which can help you turn even a minimum deposit into a significant bankroll.
There are no special requirements other than making the first deposit. You'll receive a ticket for the next First Depositors Challenge in line, found under 'Challenges' tab in the 888 Poker software.
Register and play for your chance to win a seat to the Sunday Challenge tournament with a guaranteed prize pool of $100k.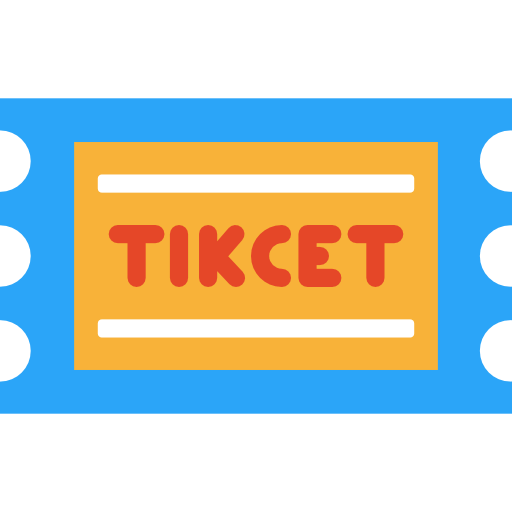 Open only to players who made their first deposit with 888 Poker
Take place every Friday at 19:00 GMT
Prize pool: 10 tickets to the $100k Guaranteed Sunday Challenge, playing on Sundays at 19:35
Fields: usually a few hundred players
Blog of the Month Freeroll
If you have a knack for writing and love poker, you could put these two together with 888 Poker. Their 888 Blog of the Month promo awards the best three bloggers with cash bonuses, while everyone who participated during the month gets to play a $300 Blog of the Month Freeroll.
Fields in these events are not large at all as not that many players are ready to apply themselves to writing. If you are, you could cash in nicely on your talent.
888 Poker Freerolls Rating
Summary
The overall theme of 888 Poker has always seemed to bombard players with free promos. Freerolls are no different, as they offer a surprisingly generous number of events every day.
Everyone can enter a few small ones daily, but new depositors and regular 888 Poker players get excellent value from private freerolls with large prize pools.
Social Network Freerolls

New Depositor Freerolls

888 Poker Club VIP Freerolls

Snap Poker $20 Freerolls

Blog of the Month Freerolls
Ivan first started playing poker in 2006 and played professionally from 2010-2013. He holds a BA in English language and literature. Since joining the Beat The Fish team in 2016, Ivan has made a significant impact, leading the news section and contributing numerous feature articles.