How to Conquer the Confusing World of PokerStars Freerolls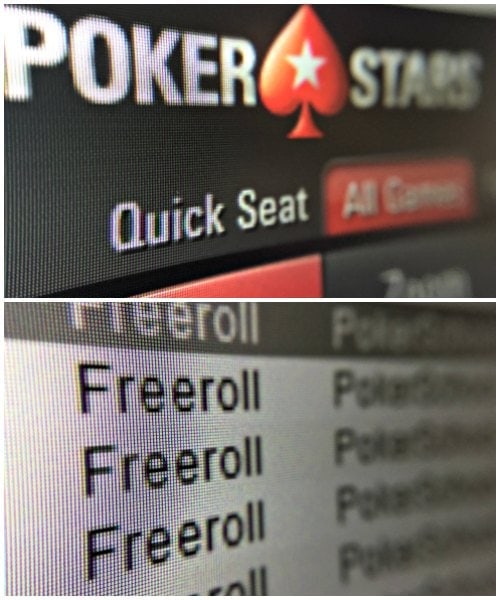 As the biggest online poker site in the world, PokerStars leads the way in terms of the number and variety of freeroll tournaments as well.
If you're a player looking to kick start your poker career and don't have a bankroll, PokerStars freerolls are a good place to start.
Many of them will let you enter and play for some real cash without any effort on your part.
Other events may require you complete certain tasks, but you can still get in without risking a single cent of your own cash.
There are also freerolls for depositing players as a reward for their play and loyalty.
Overall, whatever type of a player you may be, there's probably a freeroll on PokerStars that's just right for you.
Let's break down different types of available freerolls on PokerStars to see how you could start playing as early as today.
PokerStars Freeroll Chart
| Freeroll Name | Prize pool | PokerStars Time (ET) | Places paid | Open to all players | Average players |
| --- | --- | --- | --- | --- | --- |
| Weekly Stars Rewards Freeroll | $2,500 | Sundays at 09:00 A.M. & 03:00 P.M. | TBD | Win tickets by opening chests | 2,000+ |
| Weekly Stars Rewards Freeroll | $10,000 | Sundays 03:30 P.M. | TBD | Win tickets by opening chests | 2,000+ |
| School Pass Event | $29.70 ($3.30 tournament tickets) | Daily at 01:05 P.M. | 9 | Open to Poker School members | 2,000+ |
| School Pass Event | $1 Spin & Go Tickets | Daily at 05:05 PM | 15 | Open to Poker School members | 2,000+ |
| School Pass Big Bang Satellite | Big Bang Tickets | Wednesdays, 5:30 P.M. & 8:30 P.M. | 9 | Open to Poker School members | 2,000+ |
| School Pass Event | $0.25 Spin & Go Tickets | Daily at 09:05 P.M. | 48 | Open to Poker School members | 2,000+ |
| EPT Live freerolls | Tournament tickets | 03:15 E.T. | TBD | Open to everyone with a password | 5,000+ |
How to Play a Freeroll at PokerStars
Step 1
Visit the PokerStars main page to register with an account and download the software. The registration and installation process should take no longer than a few minutes.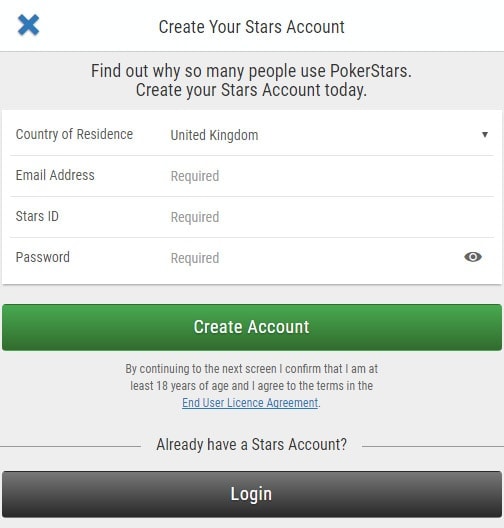 Step 2
Once you install the software, log in with your new details and proceed to filter the tournament lobby for freeroll tournaments.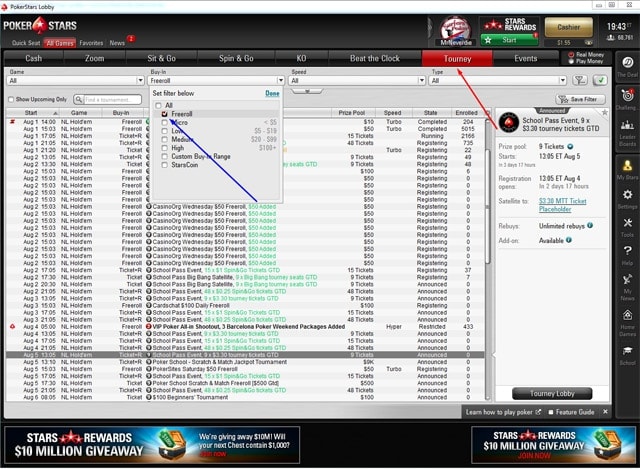 Step 3
Find a PokerStars freeroll tournament that's in the registering stage and register in the tournament lobby.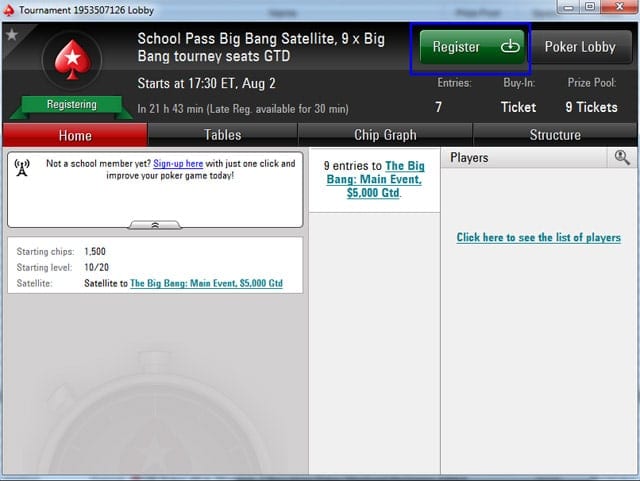 PokerStars Beginners Freerolls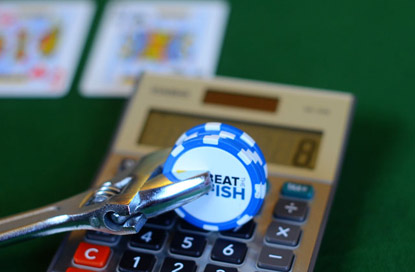 Beginners Freerolls take place twice a week, with both events taking place on Sundays at 8:05 and 11:05 ET.
The top 20% of the field share in on a $100 prize pool. These are not open-to-all events, as they require a ticket to register and play.
All new players registering with PokerStars for the first time receive these Beginners Freerolls tickets and can use them to enter as many events as they like for the duration of 30 days.
PokerSchool Open Skill League Freerolls
If you're looking for tournaments open to all players, this is it.
PokerSchool Open Skill League is a series of freerolls on PokerStars taking place six times a day, every day of the week.
The first tournament usually kick off at 01:05 ET, with a new one starting in four-hour intervals (05:05, 09:05, etc.).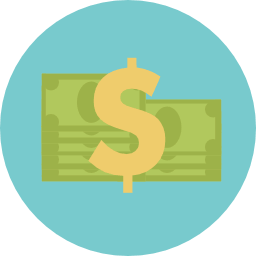 Open to all
Take place six times a day: 01:05, 05:05, 09:05, 13:05, 17:05, and 21:05 ET
Prize pool: $10
Fields: between 5,000 and 10,000 players
These tournaments don't feature big prize pools, as you'll be competing for the overall prize pool of just $10 against several thousand people. In fact, it isn't at all unusual for these events to reach the 10,000 players' cap.
These PokerStars freeroll tournaments only pay the top 90 or 100 players, with around 50% of the total prize pool going to the winner, so you could still use these to kickstart your bankroll, provided you have the required patience.
PokerSchool Premier Skill League Freerolls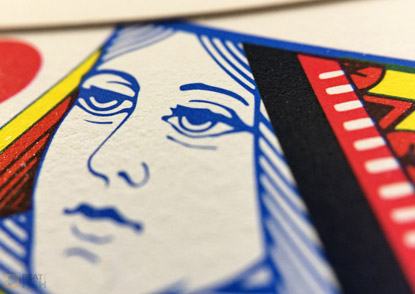 Like the Open Skill League, these are also free for everyone to enter and compete.
However, you'll need to register with PokerSchool Online, which is a very simple process and you can get it done in under a minute.
However, not all players can enter these tournaments, as tickets are awarded only to the best performing players from the Open Skill League.
While these freerolls also feature a $10 prize pool, the fields are much smaller and much more manageable.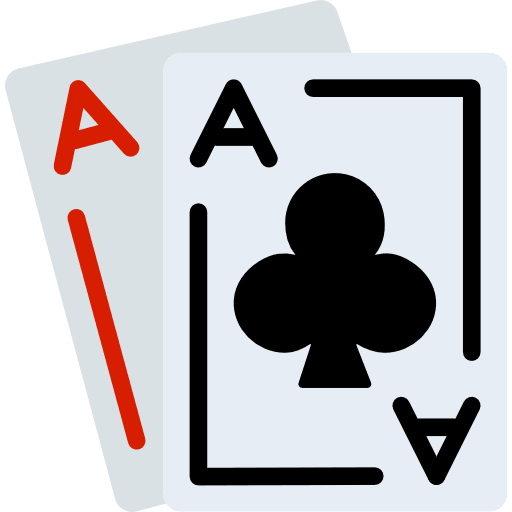 Free for all, but require a qualifying ticket
Take place four times a day: 02:05, 08:05, 14:05, 20:05
Prize pool: $10
Fields: around 500 players
On top of these freerolls, PokerStars players who register with PokerSchool Online will also get to participate in leaderboards and receive their share of $30,000 in leaderboard prizes for the Premier Skill League as well as $11,000 in prizes for the Open League.
Weekly VIP $10,000 PokerStars Freerolls
VIP Freerrolls take place on Saturdays, four times a month.
These are open to all players who achieve at least a ChromeStar status prior to the start of the tournament.
The ChromeStar status is very easily attainable, at it requires players to play a bare minimum of cash game hands or tournaments. That's why these freerolls feature huge fields and a lot of players get paid. The winner usually takes home around $1,200.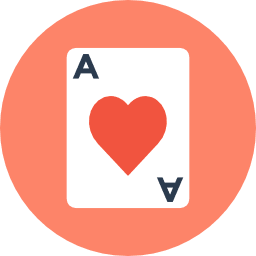 Free for all with the ChromeStar+ status
Take place every Saturday at 12:30 ET
Prize pool: $10,000
Fields: 35,000+ players
There are also special Saturday freerolls for different VIP levels: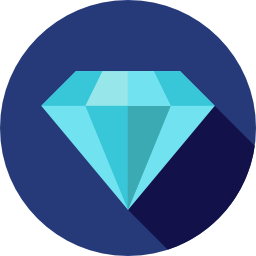 Super Saturday: ChromeStar+ ($20,000 prize pool, start time 12:30 ET)
Super Saturday: SilverStar+ ($30,000 prize pool, start time 13:30 ET)
Super Saturday: GoldStar+ ($100,000 prize pool, start time 14:00 ET)
PokerStars EPTLive Freerolls
Another group of PokerStars freeroll tournaments, EPTLive freerolls don't have a fixed schedule. Instead, they run concurrently with the live coverage of the European Poker Tour.
All players following the coverage on PokerStars.tv can get the password and join the fun, competing for their share of the $2,000 prize pool.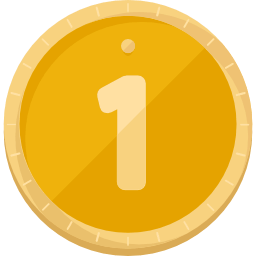 Free for all, but require a password revealed during the EPTLive broadcast
Take place during the live coverage of EPT events (usually at 15:15 ET)
Prize pool: $2,000
Fields: usually reach the 30,000 cap
Given how popular the EPT is, these tournaments often hit the 30,000 player cap, so although the prize pool is quite generous for a freeroll, it gets watered down a bit.
Still, the winner takes home around $200, which isn't a bad number for someone just trying to build their bankroll.
PokerStars Freeroll Rating
Summary
PokerStars offers many freerolls, but as of late, most of their tournaments are restricted in one way or another, with very few events truly open to all the players.
This is a bit disappointing given the fact site used to host some really great freeroll events, but this seems to be in line with the new PokerStars policy.
Most of Poker School freeroll events are still free to participate in, as everyone can join PokerStars Poker School, but it is no longer as simple as it used to be.
PokerStars Beginners Freerolls

PokerSchool Open Skill League Freerolls

PokerStars EPT Freerolls

PokerStars School Pass Events

Weekly VIP Freerolls
Ivan first started playing poker in 2006 and played professionally from 2010-2013. He holds a BA in English language and literature. Since joining the Beat The Fish team in 2016, Ivan has made a significant impact, leading the news section and contributing numerous feature articles.