The Only Honest PKR Review You're Going to Need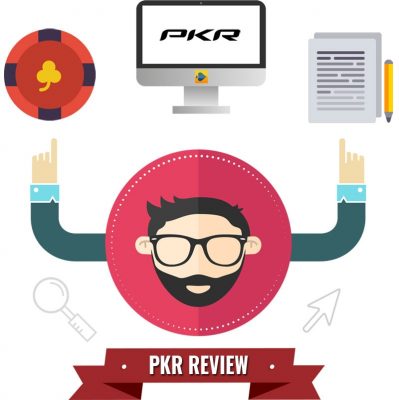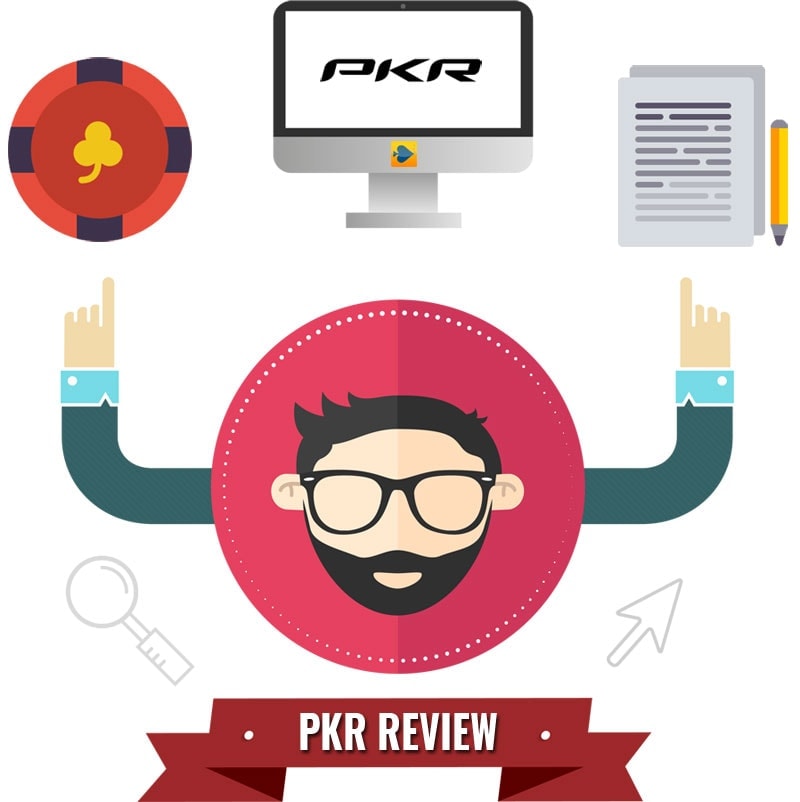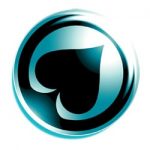 Aces
One-of-a-kind 3D software
Immersion is light years beyond their competition
Switched to Microgaming to improve traffic
Quick-fold games offered
2D view mode for quicker games
Anonymous tables to avoid being tracked
Significant bonus at 200%
Real-money mobile options
Deuces
No US players, even for play money
3D software is resource-intensive for your desktop
Updates can take a long time to install
Fish Rating decreased with move to Microgaming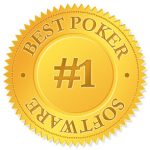 PKR easily earns a top score for their unique 3D software.

I've personally played at PKR since 2005.
If you're more concerned about the pure fun of the playing experience it's tough to do better than PKR. Their 3D software is by far the most entertaining in the market and they've vastly improved their traffic with the move to Microgaming.

Poker Site Info
Name: PKR
Network: Microgaming
US Players Accepted: No
Company location: Alderney
Licensed in: Alderney and the U.K.
In operation since: 2005
Website: pkr.com
Phone number: N/A
Email: support@pkr.com

Deposit methods
Minimum deposits:
Deposit options:
Credit card
Debit card
PayPal
NETeller
Skrill
Wire transfer
PaySafeCard
EntroPay
Games
Withdrawal methods
Credit card
Debit card
Bank draft
PayPal
NETeller
Skrill
Wire transfer
PaySafeCard
EntroPay
Software options
Windows
Mac
No-download Instant Play from any web browser
iOS app for iPhone and iPad
Android app for phones and tablets
PKR Deposit and Withdrawal Methods Chart
Available for deposits
Available for withdrawals
Minimum deposit $/€/£
Minimum withdrawal $/€/£
Visa
Yes
Yes
10
20
Mastercard
Yes
Yes
10
20
Maestro
Yes
Yes
10
20
PayPal (UK and Ireland)
Yes
Yes
10
20
NETELLER
Yes
Yes
10
20
Skrill
Yes
Yes
10
20
EntroPay
Yes
Yes
10
20
Webmoney
Yes
Yes
10
20
iDeal
Yes
Yes
10
20
Sofort
Yes
Yes
10
20
EPS
Yes
Yes
10
20
Przelewy 24
Yes
Yes
10
20
Paysafecard
Yes
No
10
N/A
Trustly
Yes
No
10
Instadebit
Yes
No
10
Boku
Yes
No
10
Zimpler
Yes
No
10
Bank draft
No
Yes
N/A
50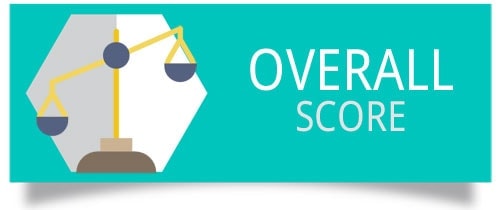 My Overall PKR Impressions
Easily, the single biggest aspect that has helped PKR make a name for itself is its 3D software package.
I have played here since I was invited into a closed Beta back in 2005. I was blown away by the experience and, really, haven't gotten tired of it more than a decade later.
Players can choose their facial structure, hair style, clothing, and other accessories of their avatar.
At the table, you can clap your hands, cry over a bad beat, or egg your opponents into a call.
You can move the camera around the table at will and the graphics really are extremely detailed.
It feels like a video game, in a good way
It feels like a video game, which, of course, you play simply for fun rather than money.
The difference at PKR is that you are playing for real money, which makes it that much more fascinating.
PKR is still the only one
Back in 2005 I remember thinking, "This is too cool not to be the future of online poker. Some giant like PokerStars or Full Tilt is going to gobble them up with a boatload of cash or, at minimum, copy it all."
Yet, here we are, and no one else has even attempted it, making PKR still one-of-a-kind for 3D-rendered real-money online poker.
Who cares if they don't cater to multi-table ginders?
PKR has drawn some criticism for not being friendly to hardcore multi-table taskmasters and my response to that is, "So what?"
As I always stress to new players, you need to examine your priorities before choosing an online poker site.
If you don't need to tile 4 tables around your screen and play 300 hands per hour but do value things like visual experience, realism, and creating a customizable character, PKR should be one of your top considerations.
That's the demographic you really want to avoid anyway
Besides, do you really want to seek out the preferred home of tightfisted grinders?
I love it when that elitist population dismisses sites. They couldn't have made it easier for the rest of us.
Microgaming update
It seems that PKR has finally given up on their policy of not catering to multi-tabling grinders.
In 2016 the room joined the Microgaming Poker Network, becoming much more grinder-friendly making a standardized 2D software available.
A unique change of pace from the big guys
While playability and, ultimately, your win rate are of paramount importance PKR provides a change in scenery and a unique experience that is so difficult to find in the current online poker industry.
Players can even exchange loyalty program points for the ability to have your actual face rendered onto your avatar.
I've had a lot of fun at PKR over the years if only for the ability to give a thumbs-up to the wannabe table bully before I call his all-in reraise with quads.
And yes, that really happened and I loved every second.
Move to Microgaming has improved almost everything
In terms of traffic, PKR made a very shrewd move in early 2016 by joining the Microgaming Poker Network, gaining access to network tables yet maintaining their signature software.
This now puts them in the top 10 in the world for player traffic. The only downside is that the overall player base is now a bit tougher.
New 2D version is an option alongside classic 3D client
One interesting thing is that players playing via PKR software have the ability to switch between the standard Microgaming 2D software and the company's unique 3D interface, which is somewhat unusual.
In most cases, rooms joining the network simply take on the network's software and transfer their player pools, but PKR probably did not want to give up on their number one selling point.
Overall impression of PKR
The bonus offerings are also strong with both a 200% initial deposit bonus for our new players as well as a 100% reload bonus.
For larger players with sizable bankrolls the €1,000 initial bonus cap is one of the larger online.
Despite not accepting US players this is a unique poker site that will mostly cater to users looking for something different to fill in the void of pure fun that the bigger sites often leave you with.
In all likelihood PKR won't be the only poker site you call home, but I think every player should experience at some point what unique online poker software is capable of.
♠
TL;DR - PKR Overall
Overall thoughts on PKR.
Still the most immersive experience in online poker
3D-rendered customizable avatars, dozens of emotes, unlockable clothing
Overall traffic was given huge boost after the move to the Microgaming network
Multi-table grinders may be more satisfied with greater numbers of cash game and tournaments
Strong bonus, much more casual lighthearted feel than competition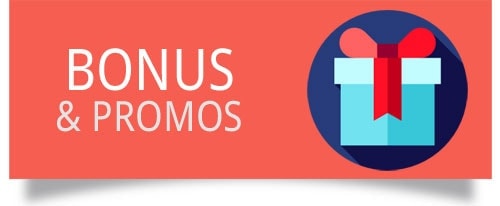 PKR's Bonus and Promotions
The Bonus: 200% up to €1,000
One of the benefits of trying out a newer poker room like PKR is the larger initial deposit bonus compared to larger sites.
Our new players receive an increased offer of up to €1,000 free at a 200% bonus rate.
Please note that players must sign up via our links or use PKR bonus code PKRNEW in order to qualify for this exclusive bonus.
By signing up through our site you're also guaranteed a 100% reload bonus on your next deposit, good up to €600.
How the bonus is released
Bonuses are released by earning PKR Points through ring games and tournaments.
As the number of Points dispersed depends on the rake taken for each hand, larger limits will obviously earn Points at a faster rate.
The maximum number of PKR Points dispersed per hand is 400, representing the €3.00 maximum rake, and each player gets 1 Point per cent of rake that they personally contributed.
Essentially 25% rakeback
For each €1 of bonus players need to each 400 PKR Points.
Essentially you're earning 25% of your rake back. Playing at €1/2 NL I earned about €1.50-2 of bonus per hour, which is about average compared to other poker rooms.
Other bonus perks
In addition to the cash bonus, our new players also receive:
a free entry into a weekly €1,000 new player freeroll
6 tickets to other premium freerolls
1,000 free PKR Points.
Even though the actual value of the extra bonus pieces may be small compared to the cash bonus it goes a long way towards making new players feel that their business is appreciated.
Club PKR changes
Besides the deposit bonus they do have a strong promotional system based on the Club PKR system.
It is a tiered system similar to other poker rooms that allows you access to more features as your earn more points.
Players must maintain rewards status every month
In the past, players would retain their achieved status for an unlimited amount of time, which reflected the room's casual approach.
However, this changed after they joined Microgaming and is now a significant negative.
Players are now moved to a lower tier if they don't meet the requirements to maintain their current status.
$
TL;DR - PKR Bonus
How strong are the bonus offerings?
Offers players a choice of £10 instantly for UK residents or 200% play-through bonus
The small £10 bonus should only be chosen by micro-stakes players
Average clearing rate, divided into releases at every 1% earned
Free 5 spins on the "Hot as Hades" slot
Free rewards points to use on avatar items or merchandise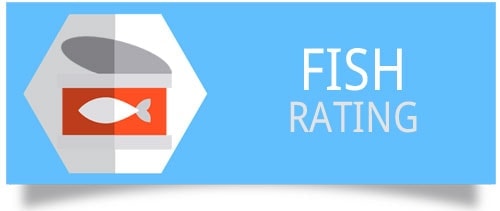 PKR Fish Rating
The software still attracts the fish
There is no doubt that the flashy 3D software of PKR still attracts more inexperienced players on the whole than most other poker sites.
The problem is, now these players become a part of the substantial Microgaming Poker Network and the PKR-only player pool is only a fraction of the total player volume made up from many other skins.
The fish ratio dropped with the MPN switch
The fish-to-experienced-player ratio has also decreased significantly so you can no longer expect to find the same soft games from the previous decade on PKR these days.
Microgaming is known for many things, but hosting soft games is not one of them.
Players still gamble more when they're having fun
This old title still holds true. There is no doubt that players who came to play on PKR because of its unique software are more prone to gambling and playing loose.
However, they will now have to face a bunch of players from other Microgaming skins who are not there to gamble, but take their money instead.
Greater traffic at the expense of looser tables
While it is quite understandable why the room felt the move to Microgaming was necessary, it's a bit sad to think that many recreational players will not be able to enjoy the experience as much as before because of much tighter games and more knowledgeable players.
From 2005-2015, PKR used to be one of those rooms where experienced players would go to shoot the fish in the barrel (if they didn't mind software restrictions), but that time is now behind us.
♠
TL;DR - PKR Fish Rating
How beatable are the games here?
All players are now part of the Microgaming network
The network is quite populated with grinders so the games have become tougher
Improved player numbers offset the lack of fish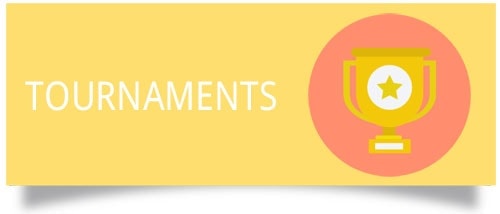 PKR Tournament Offerings are Adequate
The standard Microgaming schedule
Most poker players will be familiar with one or the other Microgaming room as there are really too many to count.
While they never offered too much in terms of tournaments, the daily schedule is pretty decent overall and there are plenty of tournaments to choose from.
Unbalanced buy-ins
One thing that most of these poker networks suffer from is the fact that buy-ins seem quite unbalanced with little middle ground between small and large buy-ins.
Unless you have the bankroll to play any event that kicks off regardless of the entry you will have hard time playing a full tournament schedule on PKR or any other Microgaming room.
The best guarantees
The largest daily tournament at PKR is a €10,000 guaranteed event taking place at 19:00, featuring a €22 buy-in with unlimited rebuys.
The largest guaranteed event overall is the €135 Masters tournament, taking place on the 1st Sunday of every month and featuring the prize pool of €50,000.
Other Sundays through the months feature the €215 Sunday Showdown with the guaranteed prize pool of €25,000.
PKR Sit and Go tourneys and freerolls
Sit and Go tournaments are also popular at most stakes with tables filling up within a few minutes.
PKR also holds about five daily freerolls with all the events requiring players to play at least one raked hand in that seven-day period. Restricting entries helps to keep the field smaller and the prizes larger.
There is also a €1,000 Guaranteed First Depositors Freeroll taking place once a week, every Wednesday.
♠
TL;DR - PKR Tournaments
What are PKR's tournaments like?
Pales in comparison to the largest sites, but may serve small players well
The largest guarantees are only €10,000, €25,000 weekly, and €50,000 monthly
Most buy-ins are under €20 and draw less than 200 players
A handful of freerolls daily for up to €50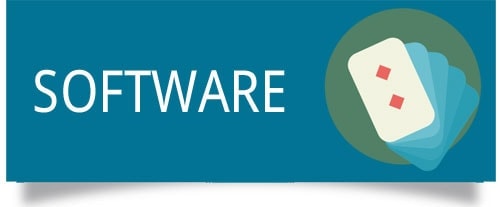 The #1 Selling Point: PKR's Software Easily Has the Best Visuals Online
There have been several startup poker sites in the past few years who have failed the really add anything different to online poker and thus cannot compete with the established poker rooms.
PKR has succeeded because it is truly revolutionary in at least one major feature: their software.
No one else has challenged them for realistic visuals
This is really the first real-money online poker site to come to fruition that actually offers graphics in line with the HD era.
PKR management also seems motivated to keep the software from becoming stale or outdated over the years as the original version came out more than a decade ago now.
They recently released an upgrade that improves multi-table functions and overhauls the graphics engine with improved textures.
Incredibly immersive experience
I was very impressed by my first experience with the software as the graphics are truly light years beyond anything else available for real money right now.
Instead of feeling the need to open another window to keep me entertained during extended playing sessions, I can have fun dabbling with the software instead.
Software positives
There's a whole lot to dive into with this software package, which is easily the most unique anywhere for online poker right now.
Advanced 3-D rendering, shadows, and detailed textures
Customizable avatar facial structure, skin tone, hair color, eye color, etc.
Customizable clothing, jewelry, and accessories
Moveable camera, multiple camera modes
Highly detailed background environments
Avatars physically act out desired actions (e.g. cry, cheer, dance, boo)
Software negatives
I also have a few minor gripes, which take away from the overall experience slightly:
Character voices (some might enjoy this, but I found it obnoxious after a few hands)
More to distract you from actual strategy
The large resource-heavy 3D mode won't run well on older machines so you'll likely be stuck in the lightweight 2D mode
As advanced as poker video games, except it's still real money
Instead of the utilitarian software that is industry-standard for online poker play, the PKR software is as advanced as popular poker video games with a few extra (and fun) features.
The graphics are superb and it really does make the game more realistic and more enjoyable at times.
Customizing your avatar
When you first create your account and log on, I suggest that you visit the "ME" tab to create your avatar.
You'll first have the ability to choose your gender, facial structure, hair, and can even waste time on minutiae like nose bridge, chin height, and eye width.
Next, you can click the "CLOTHING" tab and dress yourself up with shirts, jackets, suits, trousers, track suits, and plenty of other options.
Then, of course, you can wear ties, hats, watches, various shoes, rings, and other accessories. Be sure to click "SAVE" to save your changes.
I've lost plenty of perfect combos because I forgot to save.
PKR Viewing Modes
Overview is the most traditional birds-eye view
When you're ready to hit the tables at PKR, you'll first be seeing the default "Overview" mode. This is an overhead view that lets you see the entire table.
The camera is fixed and you cannot move it in this mode. All cards appear both in scale on the table and zoomed in, similar to television poker coverage.
Orbit allows you to custom the angle
In the bottom left corner, you can click the arrow to change camera modes. The next choice (and my preferred view) is "Orbit" mode.
This is a great feature that allows you to click and drag left or right to change the angle of the camera to whatever you desire. You can also click and drag up and down to tilt the camera.
Next to the camera select option, you can change your overall demeanor at the table to things like "Sad/Aggressive" or "Happy/Passive".
Dynamic mode is spastic, but creates an impressive TV-like effect
Finally, there is the "Dynamic" camera mode, which is the most up-close, personal, and detailed of all views.
Much like televised coverage, the camera follows the action around the table and to the cards being dealt. This can be distracting if you're involved in a hand, but fun to show off the graphics if you're out of the action.
Emotes can spice up time in between hands
One of the nicest features of the PKR software is the action choice, which you'll see as 5 boxes in between the chat box and the demeanor choices.
You can click the arrows to reveal 15 or 20 actions that you can perform at the table. Your last used ones will appear in the boxes.
Keep yourself from getting bored and making bad decisions
You can actually click things like "Boo", "Clap Hands", "Cheer", "Dance", "Thumbs Up", "Cry", and other actions that you avatar will physically act out at the table.
This is a lot of fun and you can even click a player's name and then choose an action to send it directly to them.
Summary of the software
In summary, the software truly does take advantage of modern computer graphical abilities.
The software aspect is so often an afterthought of most poker rooms that PKR stands out for focusing on more than bare-bones functionality.
They're still the only ones for real-money online poker to offer anything different than the tradition birds-eye table view.
It's also neat to be able to create your own character and act out at the table in your desired manner.
If you're a graphics junkie, or just looking for something different than the typical online poker look, you might want to try out PKR.
♠
TL;DR - PKR Software
Why is the software worthy of so much attention?
Still more immersive than anything else online for real-money
3D-rendered tables, environments, and player avatars
Players can customize facial details and clothing
Dozens of emotes to make your avatar perform at the table
After more than 10 years, character models are starting to look last-gen
Budget and portable PCs won't be able to run 3D mode well or at all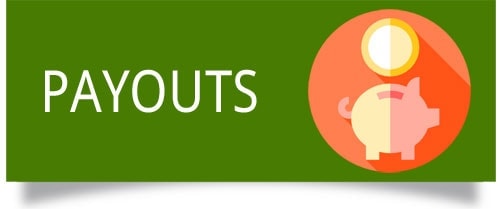 PKR Payouts
Regardless of withdrawal method, I've found PKR to be dependable in terms of accuracy, support, and cashout times.
The company line is "within 36 hours"
Their stated goal is to deliver electronic withdrawals (everything aside from bank drafts) within 36 hours. I've usually found PKR to stick with that.
My Neteller and Visa withdrawals have typically been processed within a day or two.
Players can also withdraw via check for any amount and free courier delivery is included for amounts over €1,000.
Players from the United Kingdom and Ireland can use Paypal
This is very noteworthy as very few poker sites have navigated the tricky requirements to offer PayPal in their cashiers. PKR is one of them.
Unfortunately, this is currently restricted to players from the UK and Ireland, but if you're a resident of either there's little reason to use any other method.
There are no fees going either way for PayPal and, perhaps even better, the minimum for deposit is £/€10 and £/€20 for withdrawals.
A somewhat complicated payout structure
However, PKR's withdrawal policy is somewhat non-standard.
On most rooms, players are allowed to make as many deposits and withdrawals as they like without any additional costs. This isn't the case with PKR.
While no fees apply for deposits, players are only allowed one free withdrawal every month and a total of €2,000 in withdrawals per month without incurring additional fees.
All withdrawals not within these limits are charged a 2% processing fee. There is also the maximum monthly withdrawal threshold of €20,000.
A poor decision by PKR to restrict withdrawals
Such a restrictive payout structure, combined with senseless fees, is simply grating and unnecessary.
We all know that payment processing isn't free, but just about every other reputable poker site offers some sort of free option and eat the fees to make players feel like their funds aren't being held hostage by a bitter miser.
Why bother to add restrictions when it affects so few PKR players?
While 99% of PKR players aren't going to withdraw more than €2,000 in a month, let alone the maximum possible of €20,000, that only makes the rule more obnoxious.
You're penalizing the minute percentage of your players who are your biggest customers. That isn't smart business.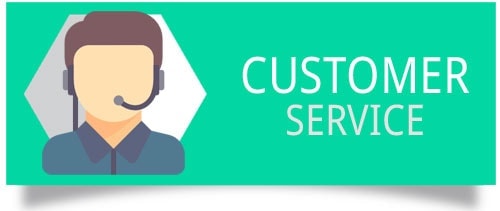 PKR Customer Service
PKR offers 2 of the 3 best methods of customer service: e-mail and, more importantly, a live chat option.
Before you bother to send off an e-mail I recommend that you try out the live chat option, which is available at all hours.
The wait time is typically very short and the representatives have always been able to answer my questions successfully.
Despite not offering telephone support, the live chat is a good option as you don't have to wait around for a reply for an unspecific amount of time.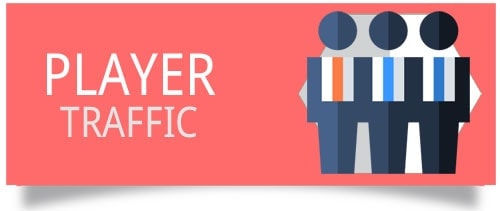 PKR Player Traffic
Since their merger with the Microgaming network, the traffic on PKR really flourished.
The Microgaming Poker Network is among the top ten poker networks in terms of total player traffic and now PKR players can also take advantage of those numbers.
The traffic is mostly concentrated at cash tables, but there is still a decent number of players in scheduled tournaments and Sit and Go's.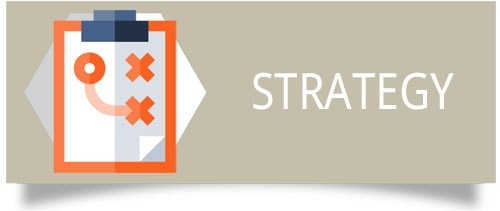 Strategy for beating the PKR games
Winning at PKR prior to 2016 was quite simple. You could play a standard tight-aggressive style, wait for good hands, and then allow the non-believers and overly aggressive players to hang themselves. However, since the Microgaming merger, this has changed a lot.
The number of below-average players you will encounter at the tables has decreased dramatically.
The games are now tougher overall, but certain opponents are still vulnerable
To win at PKR these days you will need to really bring your "A" game to the tables and pay close attention to everything that happens in the game.
While it may not be as easy to win as before you can still take advantage of multi-tabling grinders from other Microgaming skins who are playing a robotic by-the-book style.
These players do play a solid game overall, but since they don't think too much about particular decisions, you can discover and use their patterns against them. It will take some time and analysis, but it is still doable!