The No-Frills Easy Guide to Badugi Rules and Strategy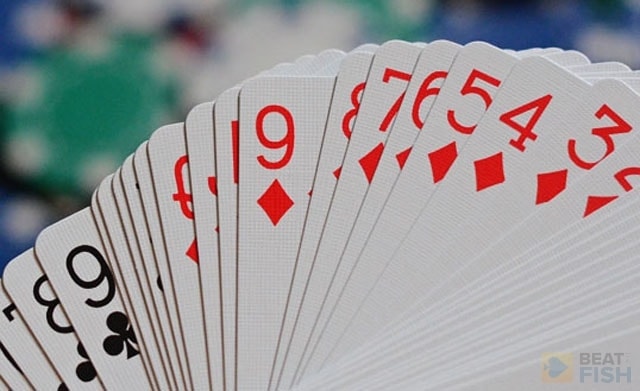 Badugi, also known as Padooki among other names (Korean for "spotted dog"), is a very unique variant of lowball poker. It is most often found in mixed games, though often played on its own in private games, high limit Las Vegas games, and tournaments. The objective of Badugi is to achieve the lowest possible hand using four cards and all four suits.
The game plays best with six to eight players. Initially, the game looks similar to Hold'em in that there is a button, a small blind, and a big blind (in limit and pot limit variants of the game). However, the similarities mostly end here. Badugi is a draw game, most closely resembling 5-Card Draw and 2-7 Triple Draw.
The game is traditionally played in fixed limit format, however in tournaments and sit-and-goes, the game can also be played in half-pot limit and pot limit formats. This game is traditionally almost never played in no limit due to the structure of the game.
Badugi Rules
The goal of this game is to create the best Badugi hand, which is comprised of a hand holding each of the four different suits (hearts, clubs, diamonds, spades) and four unique card ranks. Aces are played as low, kings as high. 432A of four different suits, the wheel, is the best possible hand.
The wheel is also quite rare in that there is over a 10,000-1 chance of being dealt it in the first four cards of play.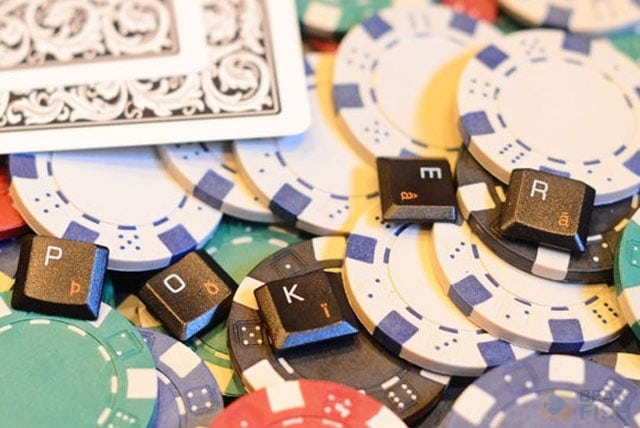 Traditional poker hand rankings are discarded entirely. The best hands are Badugis (hands with four different suits and four unique cards – no pairs), followed by 3-card hands (a hand with three different suits, or four different suits but a paired number, such as 663A), 2-card hands, and lastly the uncommon and completely useless 1-card hands (four cards of the same suit or four of a kind – KKKK is the worst hand possible in Badugi).
Paired cards are essentially treated as dead. A♠2♥2♣7♦, for example, is called a three-card 72A. If two of a specific suit are found, such as 3♠5♥7♥J♣, the higher card is ignored. This hand would be called a three-card J53. Hands are evaluated from the highest card going down.
For this reason, you could have a Badugi such as A♥2♣3♦K♠, however it would lose to a hand such as 8♥9♠T♦Q♣, because the second hand's highest card, a queen, is lower than the first hand's highest card, a king. A simple way to read it would be to read the hand as a four digit number. A 6432 Badugi loses to a 642A Badugi because 6421 is a lower number than 6432.
Initial Play ("Pre-Flop")
Each player receives four cards. The player to the left of the dealer may call the big blind, raise, or fold. The next player to the left may then act. Action continues clockwise like in Hold'em. Please read our Hold'em article for details on betting structure. Badugi plays the same way in this regard.
Badugi Draws
After initial betting finishes, the dealer burns a card. All players are allowed to discard up to four of their cards, or "stay pat" by not drawing any cards, in order starting from the left of the dealer button, receiving an equal number of cards in return. Once this concludes, another round of betting begins.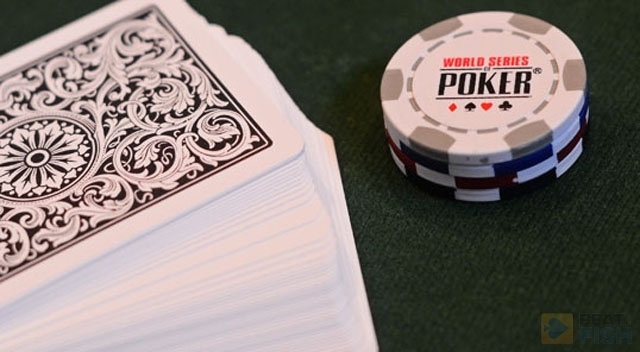 After this round of betting concludes, a second draw occurs. The dealer burns a second card next to the first one to denote the second round of draws. Once this concludes, another round of betting begins.
Finally, a third card is burned and a third round of drawing and betting occurs. All hands are then revealed. The lowest Badugi hand wins the pot.
Basic Badugi Strategy
The main strategic goal in the game is to draw toward the best hand possible. Initial hands containing high cards or more than one duplicate suit or rank should be discarded. Badugis are not easy to obtain.
A player holding A♣2♥3♠ before the flop only has approximately a 51% chance of completing a Badugi of any sort after drawing a single card three separate times. For that reason, a three-card hand is very often the winner.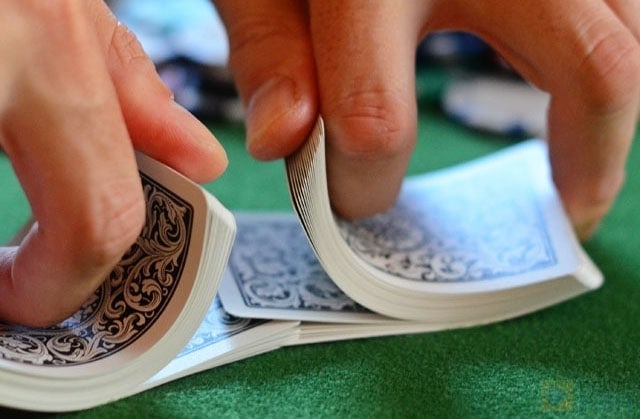 A quick rule of thumb is to never play a hand which forces you to discard three or four cards, to only draw two cards if the remaining cards are two unique cards of A, 2, 3, or 4, and draw one card if the three unique suited cards are 8 or lower.
A rough Badugi such as 7♦J♠Q♣K♥ can often also be discarded if there are many players in a pot, as it is very likely that one of the other players will eventually draw to a better hand.
A lifelong poker player who moved online in 2004, Josh founded Beat The Fish in 2005 to help online poker players make more-informed decisions on where to play and how to win once they got there. He hopes to counter the rampant dishonesty in online gaming media with objective reviews and relevant features. Tech nostalgic. Fondly remembers the soup avatar at Doyle's Room.