Use My 5 Simple Tips to Jump-Start Your Bluffing in No-Limit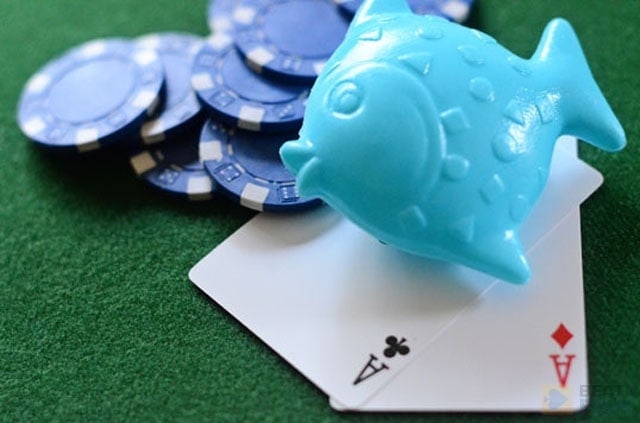 We all know that bluffing is an essential part of poker. If the strength of everyone's bets was always correlated to the strength of everyone's hands there wouldn't be much mystery to the game.
Bluffing in no-limit hold'em, especially in cash games, is a much more powerful weapon than in limit games.

While you're risking more of your own stack, you're also putting your opponent to the test by forcing them to call you down for a sizable amount with what may not be the best hand.
Don't make bluffing a guessing game
Unfortunately, many beginners and intermediate players view bluffing as more of a guessing game than a well-timed and calculated execution.
When you bluff it should make sense and you should be making each move for a specific reason. If you simply bluff on a whim you'll have a much lower success rate than if you plan your actions and take advantage of proper timing.
My 5 best rules to follow before you bluff next
The following rules should be thought about, even if only briefly, before you execute your next bluff in a no-limit cash game.
If you find yourself thinking critically about every action and incorporating some of the following thought processes into your game, I assure you that you'll make more money and become more confident about your game.
So, next time before you bluff:
1. Know thy opponent you're pulling off a bluff on
Usually when you make a big bluff, it's going to be up against a single opponent as you're much more likely to be called and/or raised with more than one opponent. Your read on your opponent is crucial to pulling off a successful bluff.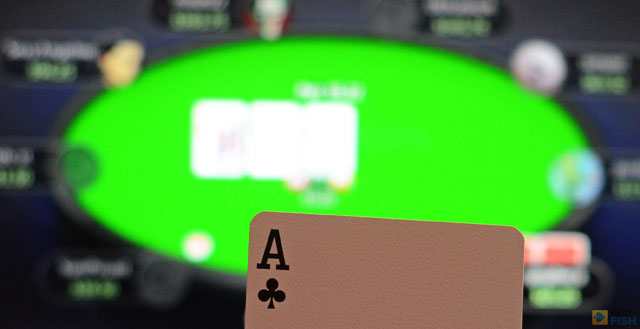 If you've seen him call to the showdown with middle pair or worse, you shouldn't be bluffing him. If he's a maniac who loves to raise you shouldn't even try it.
The best opponents to bluff are tight-weak players and tight-aggressive players. These are the types of players who can lay down a strong hand that isn't the nuts.
2. Consider your opponent's previous betting patterns
The best way to read your opponent, especially online where physical tells are non-existent, is through betting patterns. When you're looking to steal the pot on the flop, turn, or river, see if your opponent's bets indicate weakness.
Examples would include making a tiny bet in relation to the pot, leading out on the flop and checking on the turn, or making a weak call.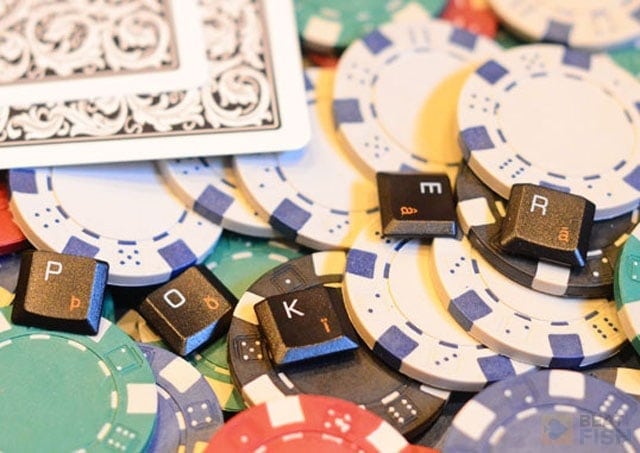 If you're paying attention, these can often be dead giveaways to the strength of your opponent's hand. Take advantage of that information!
3. Is the board scary for your opponent?
Instead of giving up on a missed hand or bluffing on based on the read of your opponent, check the board. If your opponent is likely to have top pair, two pair, or even a set, did the board put 3 hearts or 4 straight cards out there?
If you've been meekly calling to set up a bluff later or hoped to improve your hand but didn't, the best thing that can happen would be for a scare card to hit the board in the form of an overcard, a completed flush, or a completed straight.
Your opponent will be aware of the board because he's likely been afraid that you're drawing to a better hand. If a scare card does fall and your opponent acts weak by checking or making a small bet, you might try to make him believe that you just completed a draw with a big bet/raise.
He will have a tough time calling if he didn't complete the draw himself.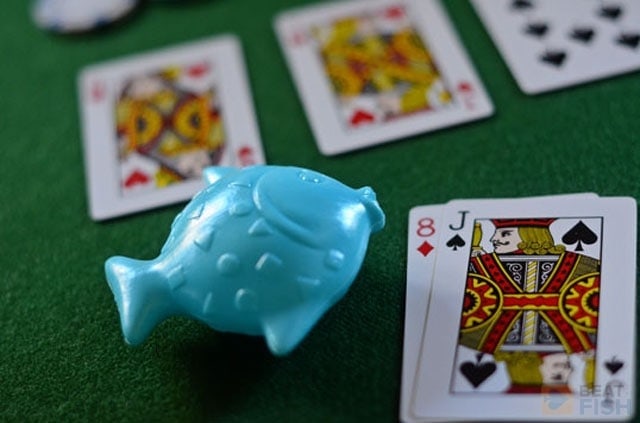 4. Does your play fit the bluff?
Following the logic of the previous tip, given the sequence of betting you need to convince your opponent that you have a better hand than he does. For example, let's say the board is K-8-2 with two spades and your opponent has A-K. You're holding the J-10 of spades and you call his pot-sized bet on the flop.
When a 4 of hearts comes on the turn your opponent can probably safely assume that it didn't help your hand.

However, if it was an 8 of hearts, your opponent may give you credit for an 8 since you just made a weak call on the flop. If you plan to bluff, think about how the hand has played out and if your play would make sense for the hand you're trying to represent.
DON'T
...spend another penny on yet another poker book.
I'm giving away my 6-part course if you download it in the next 24 hours.
"The whole PDF on the Beat The Fish guide was absolute gold for me. Very impressed, has really made a difference to how I play my game from when I first started. Definitely built up my confidence in the game and helping me to stop spewing off chips." -Dylan Walsh
5. Finally, bet like you mean it if you're going to bluff at all
Once you've decided to throw caution to the wind, trust your read, and make a huge bluff don't send a boy to do a man's job.
When you bluff in no-limit hold'em, you're going to have to be comfortable with throwing in a lot of chips. If you aren't, you probably won't be successful and you're better off just folding.
No one is going to fold to a minimum re-raise if they have any sort of a hand. The goal of bluffing is to convince your opponent that you have a better hand and get him to lay it down. You'll have to scare him by making at least a pot-sized raise, if not more.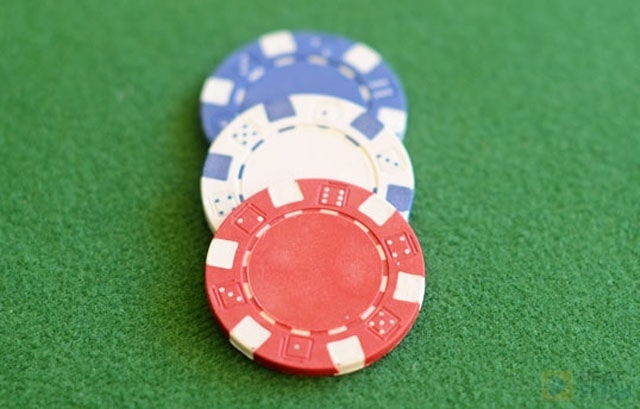 Learn to think critically before you bluff next
The next time you're considering making a bluff in a no-limit hold'em tournament or cash game, think critically before you do. Realize what you're trying to accomplish and go over these tips in your head before you push in all those chips.
Set your opponent up by reading his play, taking advantage of the scare card, and making a sizable bet when you sense weakness.
The end result should be picking up some extra chips more often for when you really do want to get paid off!
A lifelong poker player who moved online in 2004, Josh founded Beat The Fish in 2005 to help online poker players make more-informed decisions on where to play and how to win once they got there. He hopes to counter the rampant dishonesty in online gaming media with objective reviews and relevant features. Tech nostalgic. Fondly remembers the soup avatar at Doyle's Room.