Beginner's Poker Rules To Get Started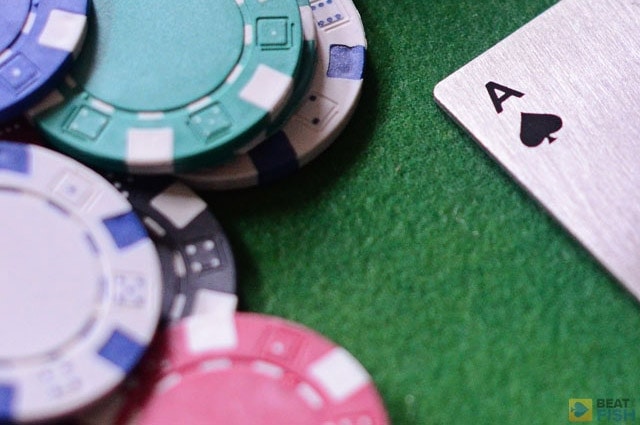 In this section, we hope to educate new players on the rules of the most popular poker games – online and offline. While an easy way to pick up some of the general rules of Hold'em is to watch a televised tournament the announcers rarely go into detail about concepts such as the blinds or the button.
New players should take a look at these rules in order to be familiar with the respective game before they enter a casino cardroom or online poker table. To view hand rankings for poker games such as Texas Hold'em and learn which poker hands beat other poker hands, visit our poker hand rankings page.

Texas Hold'em rules
This is, by far, the most popular poker game variation today. It's my personal favorite because of the importance placed on individual skill, strategy, and odds, rather than on luck in simplistic games like 5 Card Draw or 5 Card Stud. Sure, there is still some luck involved in hold'em, but good players can win consistently regardless of the cards they're dealt. Doyle Brunson once dubbed no-limit hold'em the "Cadillac of poker games" in his poker strategy book Super System 30 years ago. He's still right.
Basic Rules
1. Each player at the table is dealt two "down cards" from a standard deck. If you're playing online, your own down cards will be visible on the screen. No other player can see any of your cards, and you won't be able to see any of their cards. The goal of the game is to make the best 5-card poker hand. As an example, let's say that you have this starting hand:


*on a side note, A-K is a very good hand to hold.
2. After everyone has received their two cards, there is a round of betting. Play moves around the table clockwise. You have 3 choices: you can either "call" the minimum bet to stay in the hand, "fold" your hand to throw it away, or "raise" to put in twice the minimum bet and force everyone else to call your raise to stay in the hand. Players can also "reraise" up to 4 bets at a fixed-limit table.
3. The flop, which consists of 3 cards, is dealt from the remaining cards in the deck. These are "community cards" and all players that still hold cards can combine these with their 2 down cards to make the best hand. These are dealt face up. Let's say that it looks like this:



At this point, you have 3 Aces, a 10, and a King (your A-K combined with the A-A-10 on the flop). Everyone gets to use that pair of Aces on the flop, but you have a better hand with the extra Ace that you're holding.
4. Another round of betting ensues after the flop. If no one has bet yet, you have the option to "check" your hand, which passes play to the next player. Also note that at least 2 players need to be in the hand at any given time, so if one player bets and everyone folds, he wins the pot.
5. The fourth community card, or the "Turn" is dealt. Let's say it is:

Now you have a "full house" – 3 Aces and 2 Kings. (your A-K combined with the community cards of A-A-10-K). Since the goal of the game is to make the best 5-card hand, you don't need to use the community 10 card.
6. Another betting round ensues.
7. The fifth and final community card is dealt – called the "River". Let's say it is:

This card doesn't improve your hand. The board now looks like this:





8. A final betting round ensues.
9. If there are still at least 2 players left in the hand, there is a "showdown" in which players can show their cards. The best cards take the pot. View our poker hand rankings. If your opponent held:


he would have 2 pair: the pair of Aces that was given to everyone on the flop, and his own pair of Aces. Of course, you hold a full house, which is a much higher hand than 2 pair. You would win the pot in this example.
Blinds
In Texas Hold'em, the blinds are forced bets that players must put in the pot at the start of the hand. There are 2 blinds – the small blind and the big blind. Typically, the small blind is half the amount of the big blind.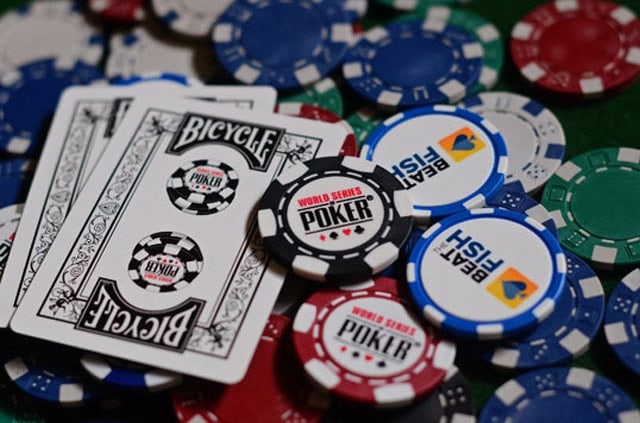 The blinds move one player clockwise around the table after each hand. Before the flop, the player to the left of the big blind acts first. After the flop, the small blind acts first. The last player to act on each round will have a small white disc placed in front of his place called the "button".
Betting Structures
Fixed Limit: At a fixed limit hold'em table, the minimum bet until the turn is the big blind. Players can raise only by the amount of the big blind, and betting is usually "capped", or stopped, at 3 raises. After the turn, the minimum bet usually doubles.
For example, at a $2/$4 fixed limit hold'em table, the small blind is $1 and the big blind is $2. All bets before the flop and on the flop are in $2 increments. On the turn and the river, bets must be in $4 increments. Many cautious players like this style of play because they can only lose a prescribed amount on any one hand.
No-Limit: This is the most popular form of tournament poker, and is what you see when you watch a televised poker event. It is also played as a cash game. The only betting rule is that the big blind is the minimum bet. Any player can bet all of his chips at any time. This is my preferred style of hold'em.
Pot-Limit: This is a popular style in Europe, which isn't typically very popular online or in casinos. The minimum bet is the big blind, and players can bet a maximum of the size of the pot at any given time.
• Our full poker strategy section has dozens of hold'em strategy articles.,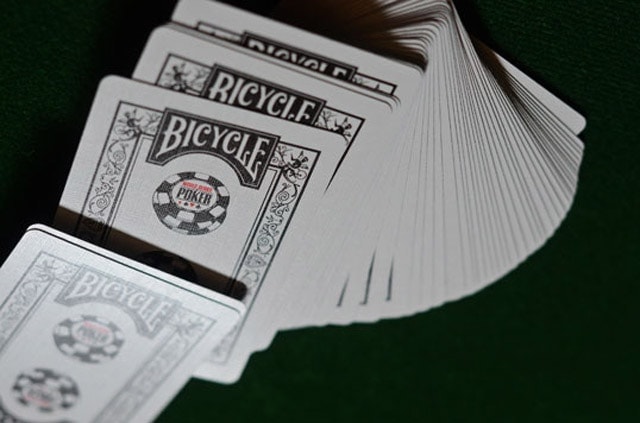 Omaha rules
This game plays exactly like hold'em, but each player receives 4 down cards instead of 2. Players must combine 2 of their cards with 3 of the community cards, even if using only the 5 community cards forms a better hand. The most popular betting structure for Omaha is pot-limit. You can still find pretty good Omaha action at the larger online sites and casino cardrooms.
Game Variations
Omaha Hi-Lo is probably more popular than straight Omaha High. In this variation, the pot is split between the high hand and lowest possible qualifying low hand. To qualify as a low hand, all 5 cards must be lower than an 8. It is possible for a player to "scoop" the pot, meaning he has the best high hand and low hand.
• Read more about Omaha in our HORSE tournament guide.
7 Card Stud Rules
Personally, I don't have much experience with this game, but it is still fairly popular in casino cardrooms and online sites with a lot of traffic.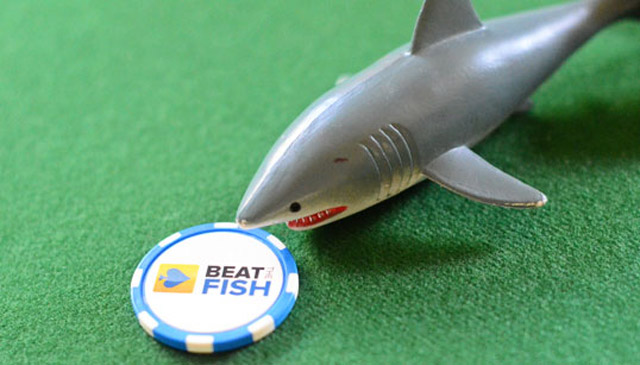 Basic Rules
1. To begin with, each player puts an ante into the pot before he received his card. Then, each player is dealt 2 down cards, and 1 up card. Remember that up cards are shown face-up, and all players can see these.
2. Action begins with the player that holds the lowest up card, who must bet half of the lower table limit.
3. After this initial round of betting, 3 more up cards are dealt to each player with a pause in between cards for a round of betting.
4. After all cards are dealt, there is a final betting round before the showdown. If two or more players remain at the showdown, any 5 of each player's 7 cards can be played to make the best possible 5-card poker hand. The highest ranking hand wins. View our poker hand rankings.
Betting Rules
As with fixed limit hold 'em, most online cardrooms and casinos allow 3 raises of the blind level. In 7 card stud, the first two betting rounds play in increments of the lower table limit, and the final three betting rounds play in increments of the higher table limit.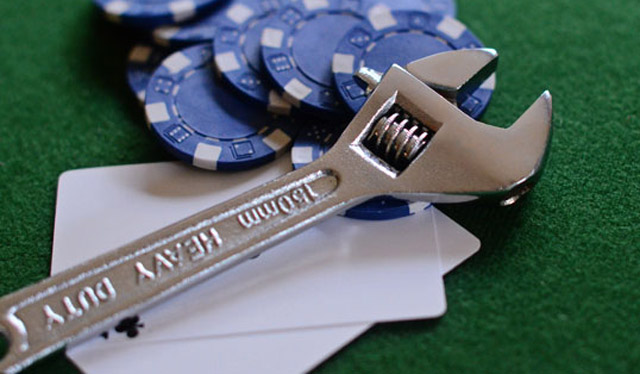 Game Variations
7 Card Stud is also played with a Hi-Low variation. In this variation, the pot is split between the high hand and lowest possible qualifying low hand. It is possible for one player to win both the high and low. To qualify as a low hand, all 5 cards must be lower than an 8.
You can also view my related piece on 2-player games of poker.
Josh is one of the world's most respected online gambling experts. He has been featured on outlets such as CardPlayer, the World Poker Tour, Google News, and Forbes. Josh has nearly 20 years of experience reviewing poker rooms, casinos, and online sportsbooks. He launched Beat The Fish in 2005, which has been peer-certified as a trustworthy gambling portal. Josh's proven systems and extensive knowledge of the iGaming industry have been used by thousands of online bettors to make more informed decisions.