How to Make Small Suited Connectors Powerful Hands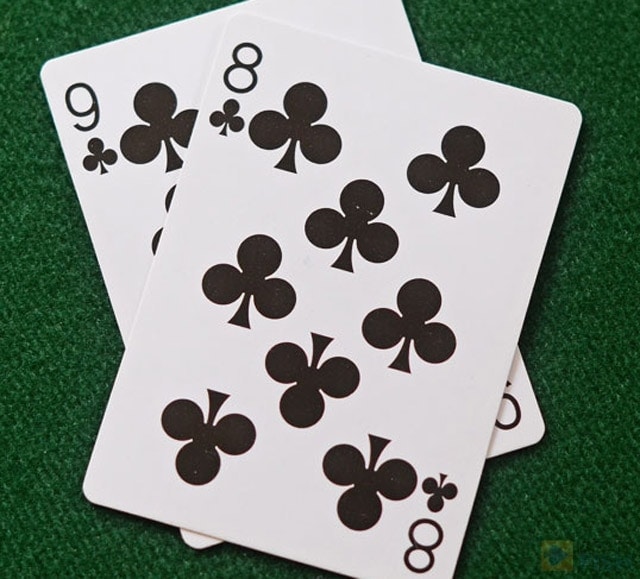 Small suited connectors (hands like 4-5 suited and 7-8 suited) can be a goldmine if you hit the right flop, especially playing no-limit. As Doyle Brunson says, they're his favorite type of hand to play in no-limit hold 'em.
That's for good reason. They also can serve the same purpose in limit hold 'em, but you usually won't be getting good enough odds to play them as often.
Where does the power of small suited connectors come from?
Why can baby suited connectors be so powerful?
Simple. You're inherently drawing to both a straight and a flush (and a straight flush once in a long while). Plus, your hand usually stays pretty hidden, especially if you've established the right table image.
I recommend playing these types of hands from middle or late position when lots of people are in the pot. You need good pot odds to play this type of hand, and you are getting great odds with 5 or 6 callers.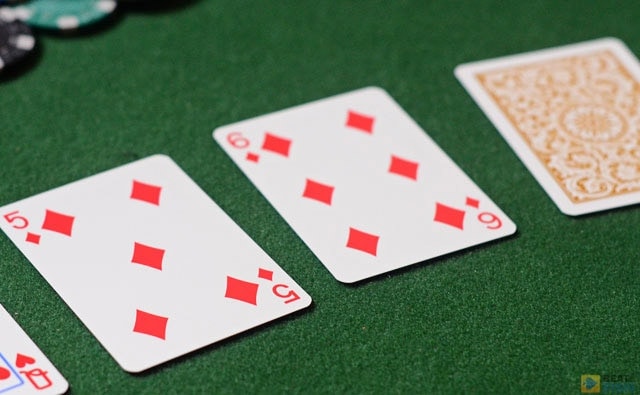 In no-limit, you're also getting great implied odds on suited connectors. Implied odds are what you can expect to make from your opponents when you hit your hand. When your suited connectors hit, you can expect to make a lot from your opponents, especially when they have a large pocket pair.

You should also rarely play these hands for more than the minimum bet. If there are going to be any raises, you need to be the one making the raise. You shouldn't raise these hands often, but it can be a good occasional play to mix up your game and throw off your opponents.
Small suited connectors example
Consider the following hand that I encountered a few nights ago playing no-limit online. I called the big blind with 4-5 suited from last position. Including the small blind, there are 5 of us in the pot. The flop comes out with 5-4-10 of all different suits, giving me two pair.
The big blind bets out about 3/4 the size of the pot and everyone folds to me. I make it 3x the pot to go. The big blind instantly goes all-in. At this point, I'm worrying that I'm beaten with a set but I had him covered and called his bet.
I like the sites that let you see the hole cards in ring games when everyone is all-in. This was one of those sites.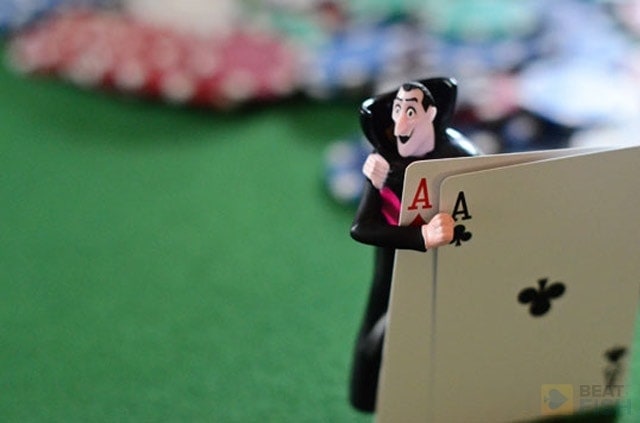 He turns over pocket AA. I dodge another Ace and take his money. Almost instantly he leaves the table.
This is as much a testament to never slowplaying Aces as it is to playing baby suited connectors. You'll run into people who like to slowplay big hands, for whatever reason, and let you in to see a cheap flop. If I don't hit both the 4 and the 5, a straight, or a flush draw I'm out.
At what investment? Just one big blind. It's worth it to see a cheap flop every time if they're going to play Aces like that.
DON'T
...spend another penny on yet another poker book.
I'm giving away my 6-part course if you download it in the next 24 hours.
"The whole PDF on the Beat The Fish guide was absolute gold for me. Very impressed, has really made a difference to how I play my game from when I first started. Definitely built up my confidence in the game and helping me to stop spewing off chips." -Dylan Walsh
Be prepared to lay your suited connectors down
Another very important aspect to playing suited connectors is having the strength to fold them. If you're going to play them, you have to be able to release them when they don't hit, which is going to be most of the time.
If you sort of hit the flop and pair one of your small cards, let it go if someone bets at you.
On this site, I often recommend a "flop it or fold it" style of play. Sometimes you'll draw and hit, but most of the time it's just going to be a slow leak in your game. Have the discipline to muck them.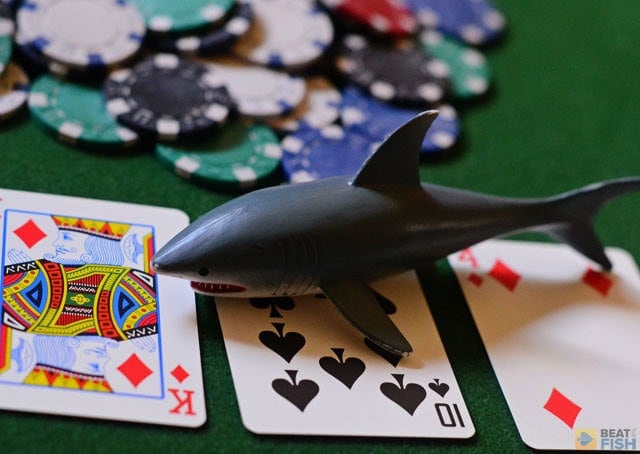 So that's how and why you play suited connectors in a nutshell. Play 'em for cheap, flop 'em big, and play 'em hard. Don't forget that these types of hands are very vulnerable unless you hit a real monster like a full house or better, so when you do hit with them play 'em fast.
A lifelong poker player who moved online in 2004, Josh founded Beat The Fish in 2005 to help online poker players make more-informed decisions on where to play and how to win once they got there. He hopes to counter the rampant dishonesty in online gaming media with objective reviews and relevant features. Tech nostalgic. Fondly remembers the soup avatar at Doyle's Room.