The 2019 WSOP Schedule: Your Ultimate Guide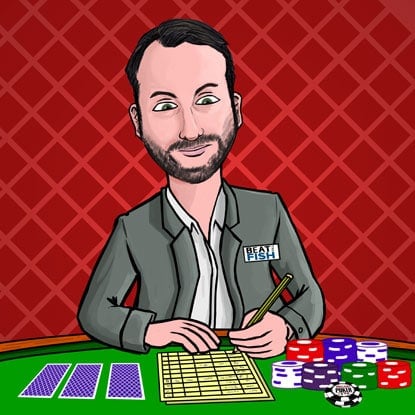 For real poker fans, it's never too early to start making plans for the World Series of Poker.
This page will cover everything related to the 2019 WSOP schedule.
We get to work every year on the WSOP way too early, which means schedule specifics are scarce.
However, this is our 14th annual WSOP schedule page and we have strong indications of what to expect based on analysis from last year.
You'll be able to find all the important 2019 WSOP event times and dates right here the moment they're leaked, but we'll provide you with much more, including:
What to expect from the 2019 WSOP in terms of events and player numbers
Any notable changes to the schedule from last year
Spotlight events on the schedule
FAQs to answer what players always want to know
The goal behind our 2019 WSOP schedule page, which has been a player favorite for more than a decade, is to provide you with a truly extensive, detailed, and, most of all, helpful guide.
The Full 2019 WSOP Schedule
Event
Date
Time
Tournament
Buy-In
Days
Late May, 2019
Cash games and satellites begin at the Rio in Las Vegas
1
TBD
Casino Employees No-Limit Hold'em
$565
2
TBD
Early July, 2019
No-Limit Hold'em World Championship (Main Event)
$10,000
TBD
Sign up below to be automatically notified when the full schedule is released.
Get the full schedule before everyone else
Be the first to know every event. I'll send you the complete WSOP schedule this year and every year on its release date.
Your information is 100% secure and sent using SSL encryption. Your email address will never be sold or shared with anyone.
Where to Play 2019 WSOP Satellites Online
What events will be part of WSOP 2019
Last year's World Series of Poker has, once again, seen an increase in the number of events on offer. In all likelihood, this trend will continue, so we'll see even more bracelet events on the WSOP 2019 schedule.
Last year, we saw a total of 78 bracelet events, with some of the tournaments featuring really low buy-ins as well as four online tournaments played on WSOP.com.
Although some pros aren't too happy about it, as they believe it waters down the value of a WSOP bracelet, the trend is likely to continue.
The WSOP 2019 schedule will likely feature more than 80 events and we'll likely see at least the same number of online tournaments, if not even more.
At last year's WSOP, the Online No Limit Hold'em Championship saw a turnout of almost 3,000 entries, so it seems the idea is well-received by many players.
When the 2019 WSOP schedule will be released
Every year, WSOP officials tend to release the preliminary schedule for the Series either late in December of during January. Last year, they wanted to get the ball rolling early, so the WSOP schedule became available in mid-December.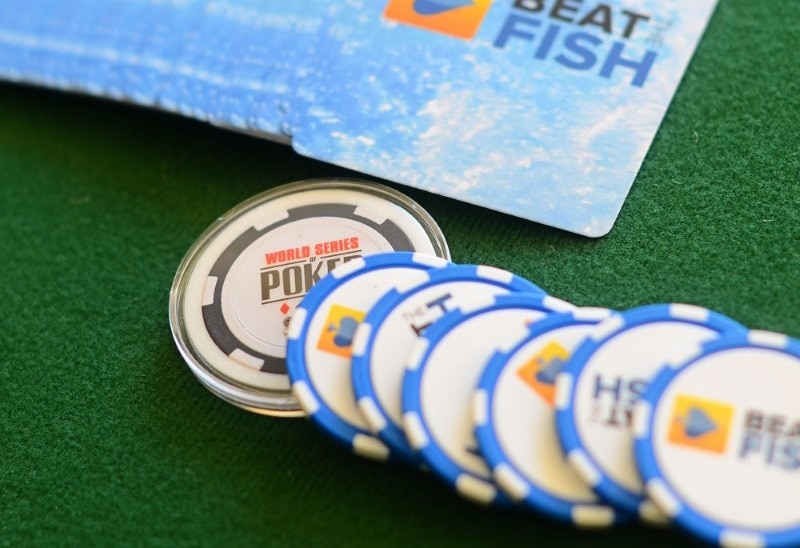 There is no reason to believe much will change in this regard for the WSOP 2019 schedule. We fully expect to see the preliminary version in December with smaller tweaks and changes for the final schedule released later in the year.
Of course, the moment the 2019 WSOP schedule becomes available, we'll make sure to post it here for everyone to see.
The number of events on the WSOP 2019 schedule
Over the last 15 years, the World Series of Poker has seen a big surge in the number of offered bracelet events. As clearly visible from the chart below, the biggest increases happened in the period 2004-2007, and then again after 2014.
Over the last few years, WSOP officials have been constantly adding a few new tournaments every year, so it's reasonable to believe there will be more than 80 bracelet events inked on the WSOP 2019 schedule.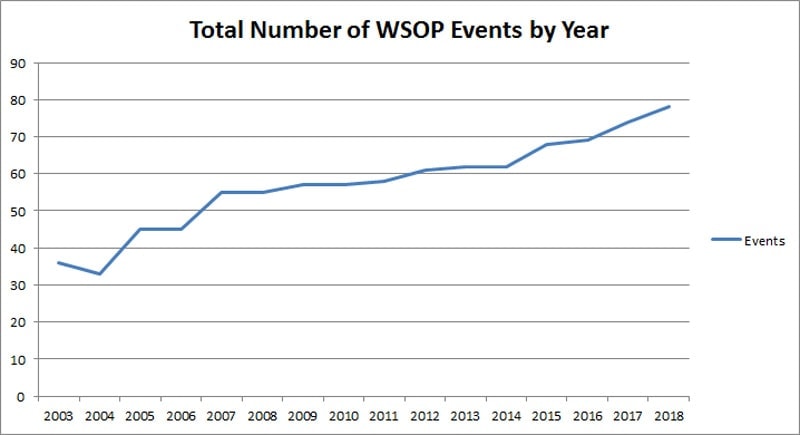 More WSOP News
The summer leg of the World Series of Poker is behind us but we still have some Series action ahead of us this year. Namely, the WSOP Europe 2018 is…

The biggest buy-in tournament of the WSOP 2018 finished a few days ago. It was Justin Bonomo who took the prestigious first place in the $1,000,000 Big One for One Drop…

Justin Bonomo has had a great summer in Las Vegas, and in the early morning hours of today, he rounded things up with a win in the $1,000,000 Big One…
How many players will play in the 2019 WSOP Main Event?
Last year's WSOP Main Event was the second-largest in the Series history, drawing in 7,874 players. It was also the biggest field in the last 12 years, trumped only by the record turnout in 2006. That year's Main Event, won by Jamie Gold, attracted the record number of players – 8,773.
The Main Event field has grown steadily over the past three years, with some 500 players more showing up every year. There is no reason to believe this trend won't continue, so we might be looking at a field of over 8,000 players for the 2019 WSOP.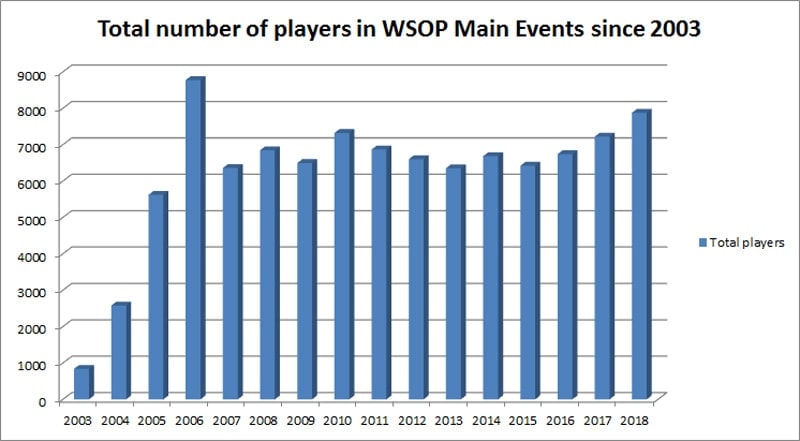 While it's hard to pinpoint exactly why the players' interest has been on the rise, it probably has something to do with the improved TV and online coverage, once again spreading the word about the World Series and drawing in new players.
Fun Numbers from Last Year's World Series of Poker
WSOP Main Event 1st prize
Grand prizes of at least $1m
Key Events at the 2019 WSOP
The Main Event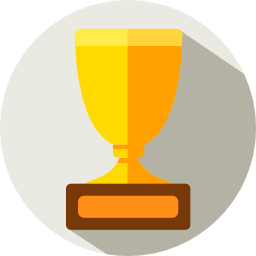 Event Name: No-Limit Hold'em Championship (Main Event)
Buy-in: $10,000
Event #: TBD
Date: TBD
Starting Days: TBD
Last year's # of entrants: 7,874
Last year's grand prize: $8,800,000
The WSOP Main Event seems to be on the rise, with the steady increase in player numbers year after year. There's no reason to expect anything else for the WSOP 2019 Main Event.
We expect to see a turnout in excess of 8,000 players, which would mean the winner would take home more than $9,000,000.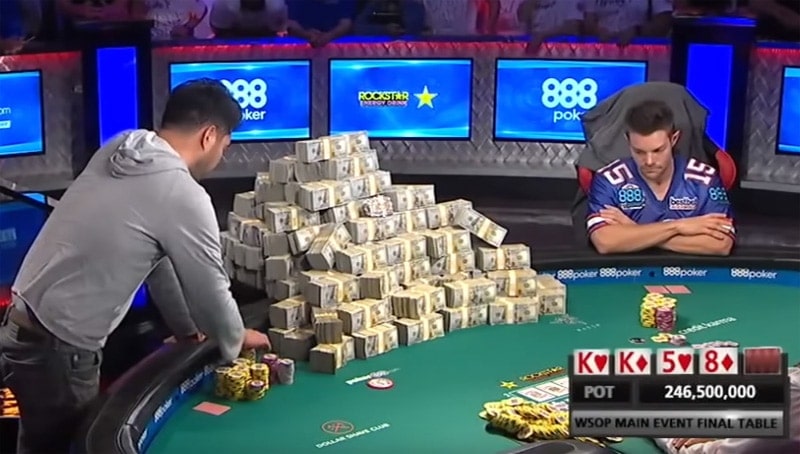 The organizes have also done away with the whole November Nine idea, so we no longer have to wait months to see the champion crowned. In all likelihood, this is going to stay for the 2019 World Series, so we'll have the new winner sometime in July.
The only thing we can't be certain about is whether the 2019 WSOP schedule will conclude with the Main Event or if we'll have a few more tournaments after it, which was the case last year. Either way, this won't make too much of a difference.
$1,000,000 Big One for One Drop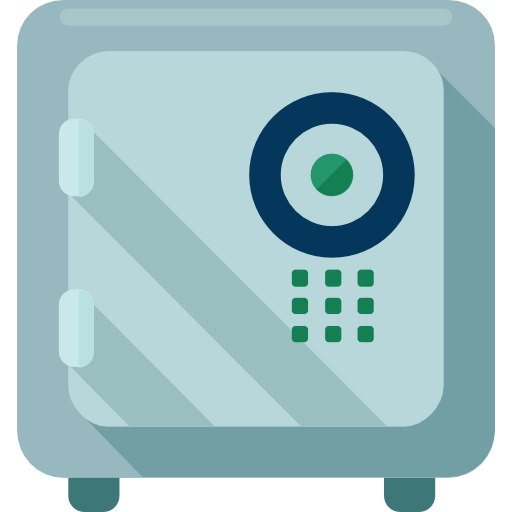 Event Name: The Big One for One Drop
Buy-in: $1,000,000
Event #: TBD
Date: TBD
Starting Days: TBD
Last year's # of entrants: 27
Last year's grand prize: $10,000,000
Last year, the $1,000,000 Big One for One Drop returned to the World Series after a hiatus of several years. It seems the organizers didn't plan it out very well, as just 27 players turned out to play.
This probably didn't bother Justin Bonomo too much, though, as he walked away with the first prize worth $10,000,000.
It's likely Big One for One Drop will be a part of the 2019 WSOP schedule, but this one could go either way. There's been some controversy about it over the years, so it's not impossible for it to be removed from this year's schedule again.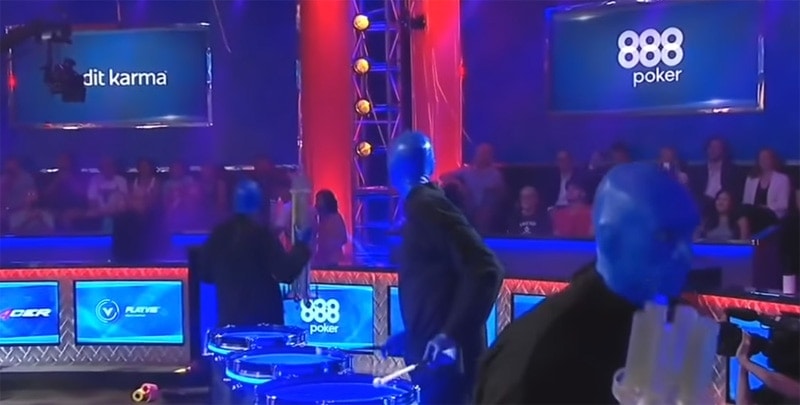 If the tournament happens, it will likely draw in a bigger field than last year. With players expecting it this time around, some are probably already getting the massive buy-in secured in order to ensure their seat in this enormous poker tournament.
Poker Players Championship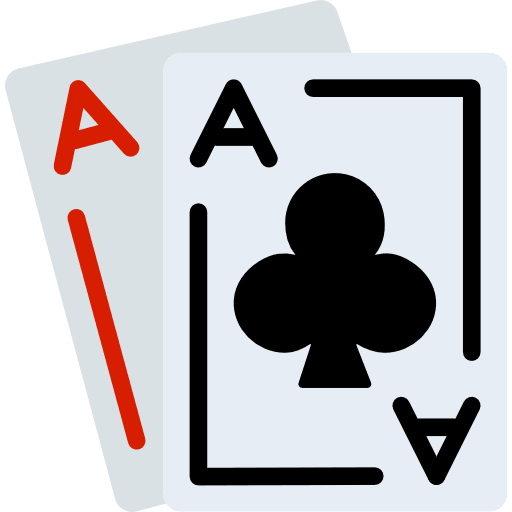 Event Name: Poker Players Championship
Buy-in: $50,000
Event #: TBD
Date: TBD
Starting Days: TBD
Last year's # of entrants: 87
Last year's grand prize: $1,239,136
The Poker Players Championship never draws in too many players, but it's still considered one of the toughest and most prestigious events of the World Series of Poker.
Living up to its name, the field in the tournament usually consists of some of the best all-around poker players alive.
Let's go @TheGrinder44 in the $50k @WSOP. #TeamMizrachi | #WSOP – pic.twitter.com/0a5JSO02R9

— Team Mizrachi (@TeamMizrachi) July 14, 2018
Last year, Michael Mizrachi ran away with the title, making this his third victory in this particular tournament and making poker history. The Players Championship will certainly be back on the WSOP 2019 schedule and there should be around 100 players paying $50,000 each for the privilege to compete.
Colossus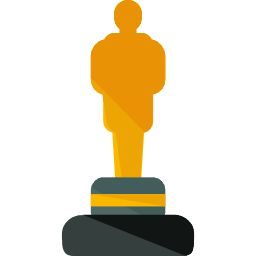 Event Name: Colossus
Buy-in: $565
Event #: TBD
Date: TBD
Starting Days: TBD
Last year's # of entrants: 13,070
Last year's grand prize: $1,000,000
Colossus has become one of the regular events of the Series so we're likely to see it back on the 2019 WSOP schedule. Last year, this low-buy-in tournament attracted more than 13,000 players and the winner took home a cool $1 million.
While some pros haven't been exactly thrilled about the addition of all the lower buy-in events in recent years, casual players are clearly in love with them, which can be seen from the impressive field numbers. The 2019 Colossus will likely attract even more players.
WSOP 2019 Side Events
Apart from the big events mentioned above, there will be numerous side events running during the Series.
Although these aren't officially part of the 2019 WSOP and you can't win a bracelet in them, they're a great way for those with smaller bankrolls to remain in constant action and experience the sights and sounds of poker's Mecca.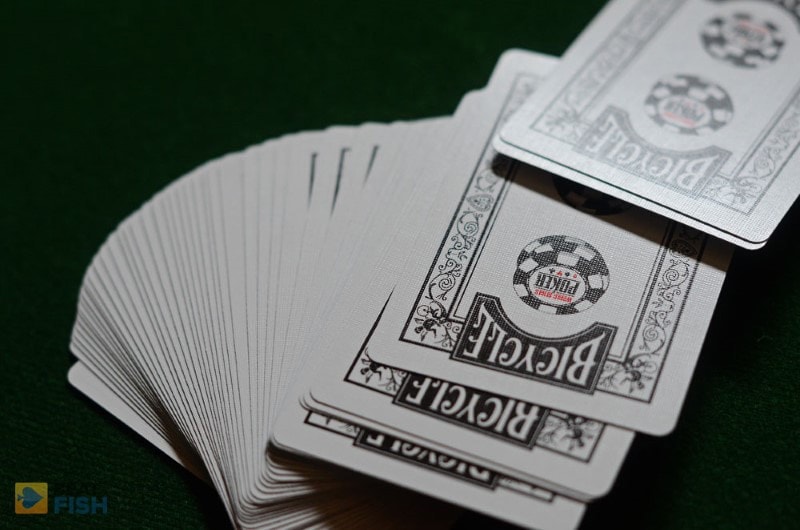 We've been known to recommend the Rio daily events, and for good reason.
These tournaments feature buy-ins of $235 and $185, kicking off later in the evening (usually around 5 P.M. and 7 P.M.). There's a deep stack and turbo variety, so something for all players' tastes.
These side events offer a great value, especially during the World Series, as fields can grow really big and there is a lot of "soft" money up for grabs. If you need to supplement your 2019 WSOP schedule bankroll, playing some side events can be a great way to go about it.
2019 WSOP FAQs
When will the registration open for the WSOP 2019?
Usually, WSOP officials open up the online and in-person registration process a couple of months prior to the start of the first event. So, in all likelihood, those wanting to secure their seats early should be able to do so at some point in April 2019.
How old do I have to be to play in a WSOP event?
According to the Nevada gaming law, you have to be at least 21 to enter the casino and play poker or any other games. It doesn't matter if you come from a jurisdiction where gambling is legal at the age of 18. No player under the age of 21 can play in a 2019 WSOP event.
There are also a few special events during every Series, where players have to be over a particular age limit to join. This includes the Seniors and Super Seniors tournaments, for which you have to be at least 50 and 60 years old, respectively.
Where does the WSOP Main Event take place?
The World Series of Poker takes place at the Rio All-Suite Hotel and Casino in Las Vegas, Nevada.
The Rio is located off the famous Las Vegas Strip, but not too far away. In fact, the Strip is within walking distance from Rio and there are also numerous shuttle buses to take you there if you want to check out other casinos.
What kind of documents are required to register for a WSOP event?
If you're from the USA, you'll be able to register for a WSOP 2019 tournament with a:
Driver's license
State-issued photo ID
US passport
Military ID
Permanent Resident Alien Card
With some of these, you'll also need to present a document proving your address.
Non-US players can register with a valid (non-expired) passport and a second document proving their address or a foreign driver's license featuring a photo, date of birth, and expiration date.
Where should I stay during the 2019 WSOP?
This is really a broad question and the answer depends on your plans. Staying at the Rio is very convenient if you're planning on playing in several WSOP events and you can get some great deals if you start looking early on.
Other hotels and casinos in Las Vegas also offer good deals for visitors during summer, as long as you make sure to grab them ahead of time. Also, there are usually some nice last-minute deals, but you can't really rely on these if you want to be sure.
Finally, there are many great private deals, especially if you're traveling as a group. Players visiting Las Vegas in 2019 in groups should probably look into some rental properties because you can find some really spacious mansions at reasonable prices if all expenses are split between more people.
World Series of Poker 2019 Predictions
Although trying to predict future is always challenging and bit risky, it's also a lot of fun. So, what do we expect from the 2019 WSOP schedule based on what we've seen the last year and over the past few years?
2019 Main Event will draw more players
As already mentioned, it's highly likely the positive trend in terms of player numbers will continue. Poker has been picking up some steam again and there is every reason to believe this trend will continue in 2019.
It isn't out of the realm of possibilities that World Series of Poker organizers will try to make the 2019 Main Event even more attractive by offering some sort of guarantee for the winner. Although they've tried this idea before and public opinion was split, it could be a good way to market the tournament.
Big One for One Drop will be better organized
Last year, the $1,000,000 Big One for One Drop didn't impress in terms of participants. It's clear that there was some sort of organizational glitch, which is something a few pros also mentioned on their social media pages.
If the tournament returns on the 2019 schedule, we're hoping to see many more players than 27 who got involved last year. Being the largest poker tournament around in terms of buy-in, it's always more entertaining for the fans to see a larger field of name pros and a bloated prize pool.
More online bracelet events will be on the schedule
Last year, there were four online WSOP events. We expect the 2019 WSOP schedule to introduce at least a couple of more. Although these don't fit in the traditional definition of the World Series, times are changing, so there's nothing wrong with having some events take place in the virtual setting.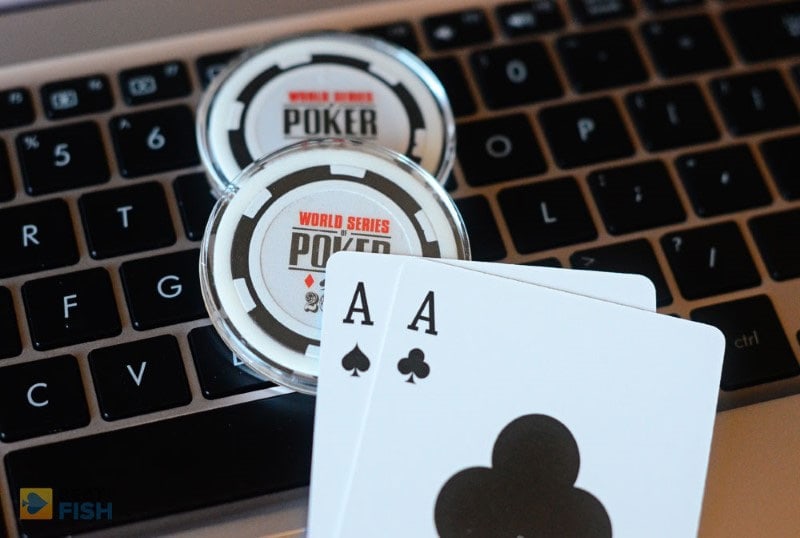 Small buy-in events will continue to rise
Just like with online tournaments, Caesars and WSOP decision-makers have been introducing a number of lower buy-in events, making the Series more appealing to all the casual players out there and giving them their shot at a bracelet.
In 2019, we expect to see all the small buy-in tournaments make a comeback (Colossus, Giant, Pot-Limit Omaha Giant), and perhaps a few more sub-$1,000 buy-in events added to the mix.
We want to hear from you about the 2019 WSOP schedule
We want this to be the ultimate guide to the 2019 World Series of Poker and we want poker players and fans to participate in making this happen. If you have any questions, comments, or interesting WSOP stories to share, don't be shy to post them in the comments' section.
We'll always do our best to find answers for you or at least give you an educated guess about things to expect from the 2019 WSOP schedule. Likewise, if you have any useful information to share that we aren't aware of, please share them in the comments.
Ivan first started playing poker in 2006 and played professionally from 2010-2013. He holds a BA in English language and literature. Since joining the Beat The Fish team in 2016, Ivan has made a significant impact, leading the news section and contributing numerous feature articles.