The Honest ClubWPT Poker Review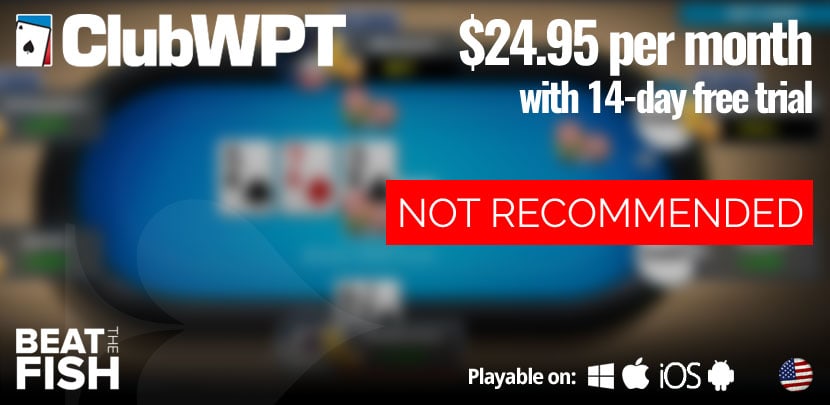 | | |
| --- | --- |
| | |
| | From the following states: Alaska, Arizona, California, Colorado, Connecticut, Delaware, Florida, Hawaii, Iowa, Illinois, Kansas, Kentucky, Louisiana, Maine, Massachusetts, Nebraska, Nevada, New Hampshire, New Jersey, New Mexico, New York, North Carolina, North Dakota, Ohio, Oregon, Pennsylvania, Rhode Island, Tennessee, Texas, Utah, Vermont, Virginia, Washington DC, West Virginia, Wisconsin, Wyoming |
| | |
| | |
| | |
| | Under 50 simultaneous ring game players, up to 500 simultaneous tournament players |
| | |
| | Club Services, Inc. (World Poker Tour) |
| | |
| | |
| | Windows, Mac, iOS, Android |
| | Visa, Mastercard, Discover, Checking Account |
ClubWPT
Business Model

Monthly Fee

Ease of Cancelling

Billing Methods

Software

Mobile Compatibility

Player Traffic

Player Support

Tournaments

Promotions
Pros
No-download software allows you to play poker right away
Easy billing methods with credit cards or checking account
Fixed monthly fee limits your risk
Works on any mobile device
Cons
High monthly fee of $24.95
May continue to charge you even if you cancel
Nonsensical player quality makes it difficult to win consistently
Software is dull and dated
No bonuses or promotions
Extremely low ring game traffic
ClubWPT Overall
ClubWPT offers players the chance to win real-money prizes from play-money poker games, but it isn't free.
This online poker site operates on a distinctive model that grants players access into unlimited poker tournaments for the chance to win cash and luxury prizes without having to buy in every time.
However, players are required to pay a monthly subscription fee to be eligible for prizes. This may be especially attractive to players from the US, who may be wary of playing for real money.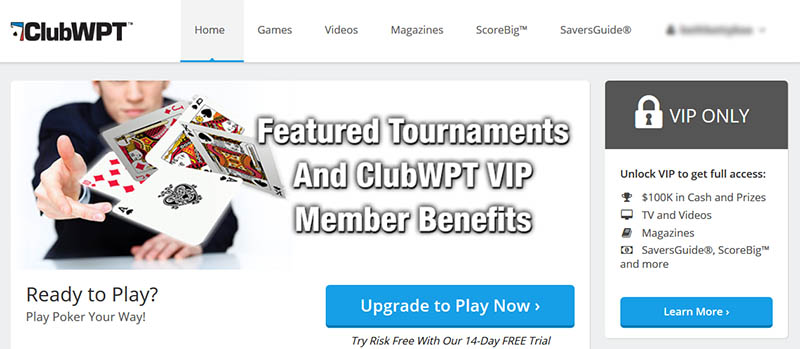 Owned and operated by the World Poker Tour, ClubWPT.com is associated with a very reputable brand. As such, you would expect the site to be a great destination for online poker players.
Unfortunately, that isn't really the case. ClubWPT definitely has plenty of kinks that need to be worked out before the site's poker model is a success.
How ClubWPT Poker Works
ClubWPT features a unique style of gaming. It's a free-to-play poker site where you compete in tournaments with play money chips, however you also have to play a membership fee. For $24.95 a month, you can play poker to your heart's content.
While it's similar to apps like Global Poker in the respect that you don't have to use your own money to buy in to tournaments, you do have the chance to win actual cash prizes.
Firstly, you can use points to register for play-money tournaments. As you "cash" in these events, you'll earn TPs (tournament points), which you can use to enter special event tournaments that offer up prizes worth thousands of dollars as well as entry into official WPT events and luxury prizes.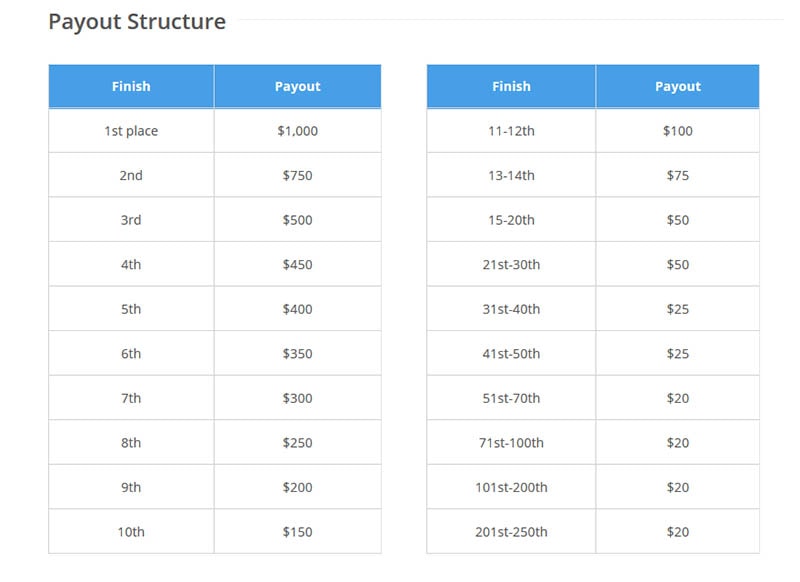 VIP Free Trial
A 14-day free trial membership for ClubWPT VIP is available, but you have to enter your payment information beforehand. While this is standard for any type of free trial subscription, I was quite wary about entering my card details, specifically because many Club WPT players have noted that they have been charged even when they wanted to cancel.
Reading other poker forums and finding out about other players' experiences on the site didn't fill me with much optimism, so I decided to cancel my membership with a few days to do.
Fortunately, I wasn't charged before my trial was over, but I did cancel a week into it. If you're thinking of taking advantage of the VIP trial period and want to cancel, make sure you do so a few days before the actual expiration date.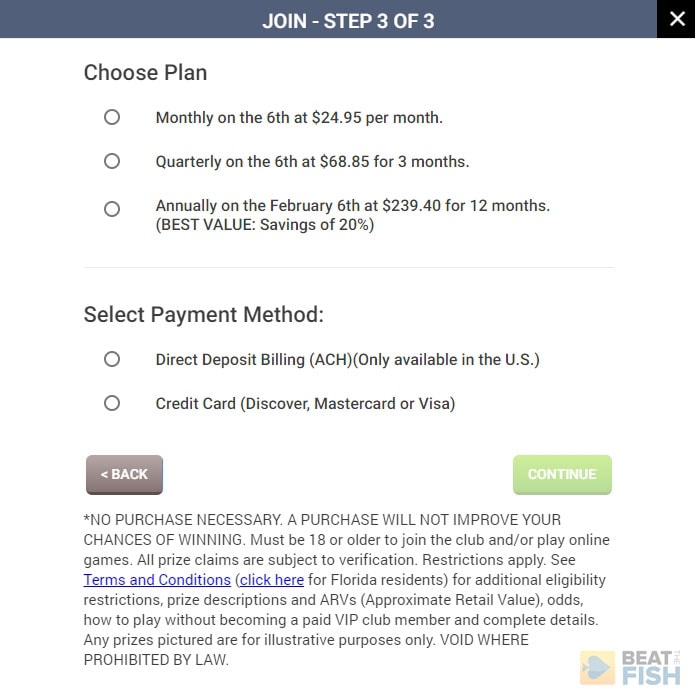 The ClubWPT VIP Program
It's interesting that players can win real-money prizes worth thousands by paying just under $25 a month. If you wanted to do that at any other real-money poker site, you might end up spending a lot more than $25 on buy-ins. Thus, I can certainly see the appeal of joining the VIP club.
There aren't many other free-play poker sites out there that operate on this model, so you do get a unique gaming experience when playing at ClubWPT.com. You can try as many times you want to play poker for the chance to win cash prizes and even luxury items like holidays and cruises.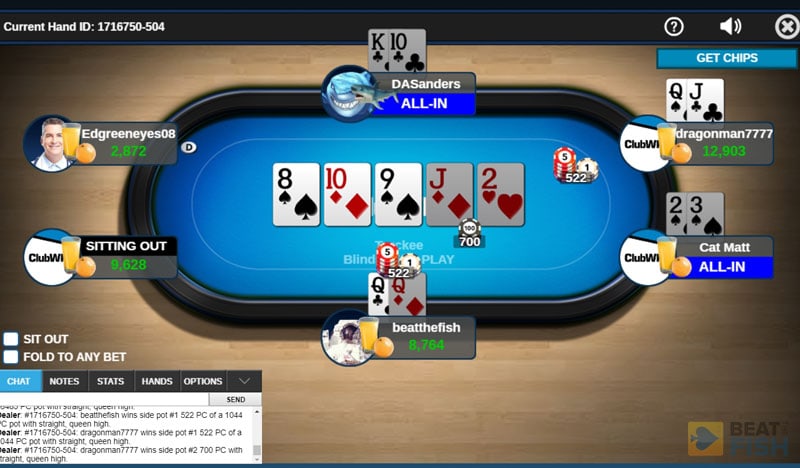 If you're a beginner, this type of online poker model could really benefit you. Since you're only spending a set amount of money every month for your VIP membership, you don't have to worry about depleting your bankroll. You're not risking your own money on each individual buy-in, and you have the chance to earn prizes.
Reviewing ClubWPT further, there isn't much else that I can praise this site for. Many other aspects of this online poker site are lacking, so it's up to you to weigh the pros and cons of becoming a member.
Frequently Asked Questions
✅ How much does ClubWPT cost?
You can play at ClubWPT for free, but you can't win real-money prizes without a VIP subscription. If you're going month-to-month, VIP costs $24.95 per month.
✅ Is ClubWPT free?
ClubWPT does have a free social poker section, which doesn't cost anything to play. However, in order to win real prizes, you'll need pay for a VIP Poker subscription.
✅ Is ClubWPT legal?
ClubWPT is legal in 36 US states (full list in review) because it isn't technically a gambling site. You pay a flat fee for a montly subscription and then can win prizes, which falls under sweepstakes law rather than gambling law.
✅ Can you win money on ClubWPT?
Yes, you can win real-money prizes at ClubWPT if you're a VIP Poker member, which means you'll have to pay for a monthly subscription.
ClubWPT Software
You can play ClubWPT poker directly from your web browser or by downloading the software to your computer. It's a small download and doesn't take very long to install, which is about the only upside to the software.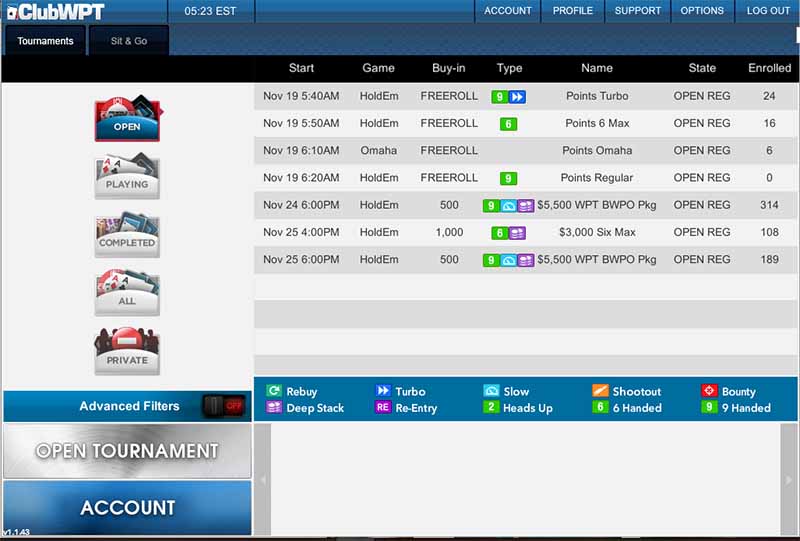 The design of the ClubWPT software isn't particularly pleasing to the eye and there really isn't anything special about the navigation. Everything about the ClubWPT lobby is very plain. There isn't anything eye-catching or stylish about it, which makes it seem a bit outdated.
When it comes to the actual gameplay of the tournaments, I was fairly impressed. The games run smoothly and you don't experience any lag.
The controls are intuitive and all of the buttons feel like they are where they should be to ensure that you feel comfortable playing.
Poker Game Selection
At ClubWPT, the only play-money poker variants available are Texas Hold'em and Omaha. This is standard at play-money poker sites, since Texas Hold'em and Omaha are the most popular poker games by far. You're not really missing out due to the lack of stud games.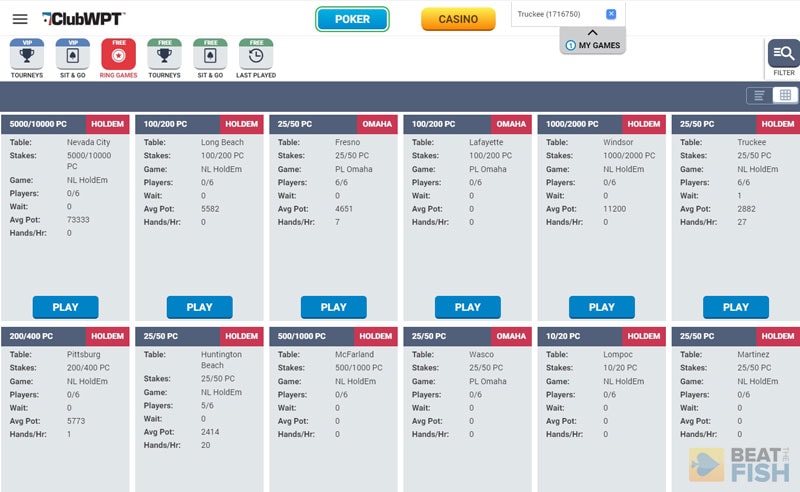 There are separate lobbies for tournaments, Sit & Go's, and ring games, which are separated by free and VIP sections. If you're a VIP, you can take part in competitions for the chance to earn your share of prize pools worth up to $1,000 and entry into WPT events.
It's also important to remember that you can't take part in any events for real prizes until you've completed the sign up process and registered for the 14-day VIP free trial. There are freeroll tournaments available and, even though they don't have an entry fee, you still have to sign up for the trial.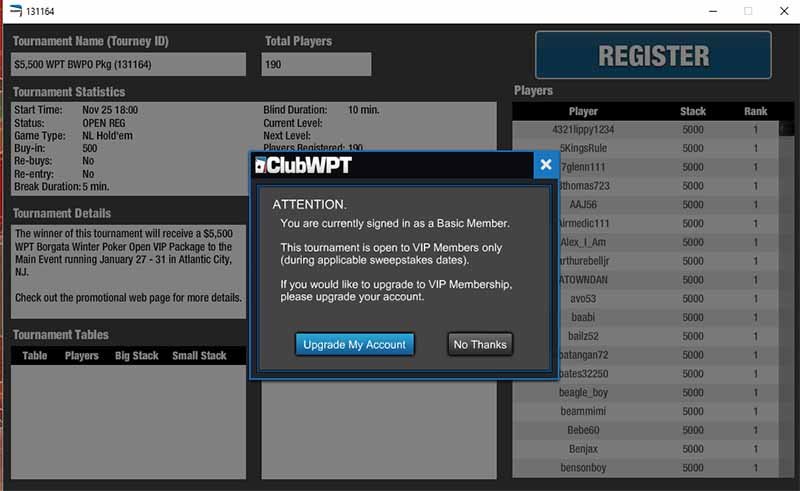 ClubWPT Bonus
There are no actual bonuses and promotions relating to poker when you're a member at ClubWPT. When you sign up to the ClubWPT VIP program, you automatically get ScoreBig.com and SaversGuide memberships.
These clubs provide you with discounts at attractions and restaurants, as well as deals on concert and sports tickets.
You can also take part in various weekly tournaments at ClubWPT that have enhanced prize pools. The tournaments are available to all players, depending on the number of points you've earned. Buy-ins range from 50 points to 100 points.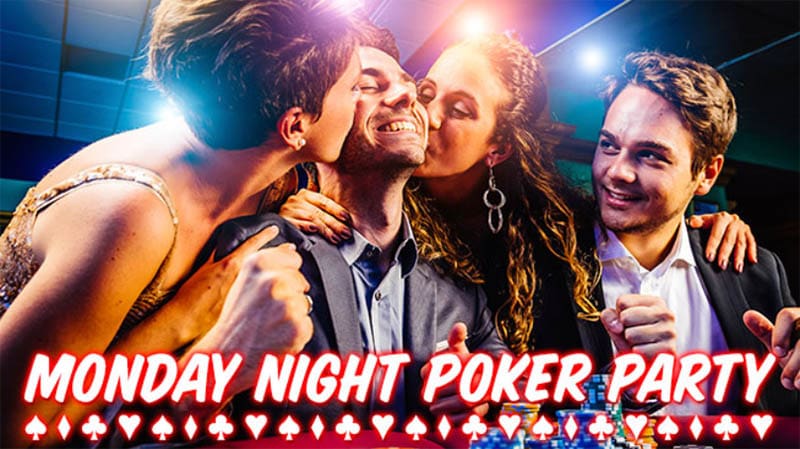 I suppose it makes sense for this to be the case. Access to all of the exclusive tournaments and special prizes are included as part of your VIP membership, so there doesn't seem to be much opportunity for the site to offer up promotions outside of this.
Still, additional incentives would be a big plus. Anyone who's played at another online poker site will feel like something is missing without them.
ClubWPT Bonus Code
As you sign up for a new ClubWPT account, you'll see a field to enter a bonus code. Unfortunately, no ClubWPT bonus code exists and there is no way to get any extra bonus. ClubWPT may offer a promo code in the future, but the only offer at ClubWPT right now is the 14-day free trial of VIP.
ClubWPT No Deposit Bonus
ClubWPT is a "free-play" poker site that doesn't require you to deposit any money, aside from your VIP membership. There isn't a no-deposit bonus available on the site. Everything is included in your VIP membership cost and you can only start playing once you've entered your credit card details.
ClubWPT.com Poker Software
The world of play-money poker continues to expand, with new sites making their way onto the scene every month. As the market gets more and more competitive, it's important that sites like ClubWPT make an effort to really wow players because, if nothing else, at least players can say that the site looks great.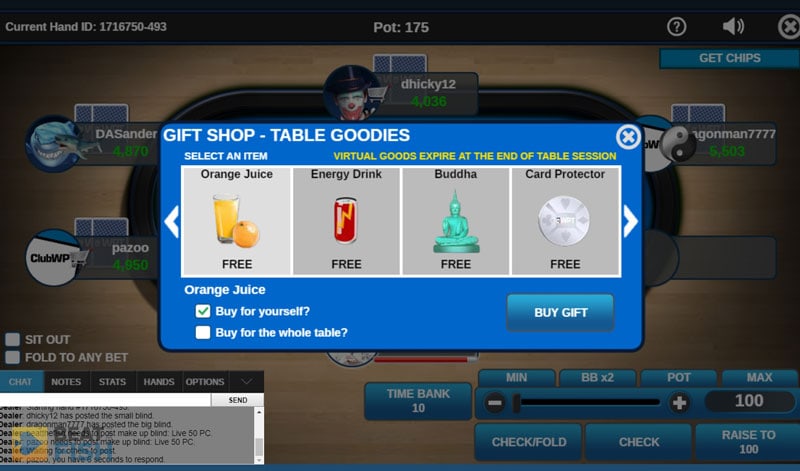 At ClubWPT, this really isn't the case. When you're in a poker tournament, there isn't anything that sets the aesthetics of ClubWPT apart from any other free-to-play sites.
Like the ClubWPT lobby, the poker games feature a basic design and there isn't much in the way of customization options. There are only a few avatars to choose from and they don't look all that great.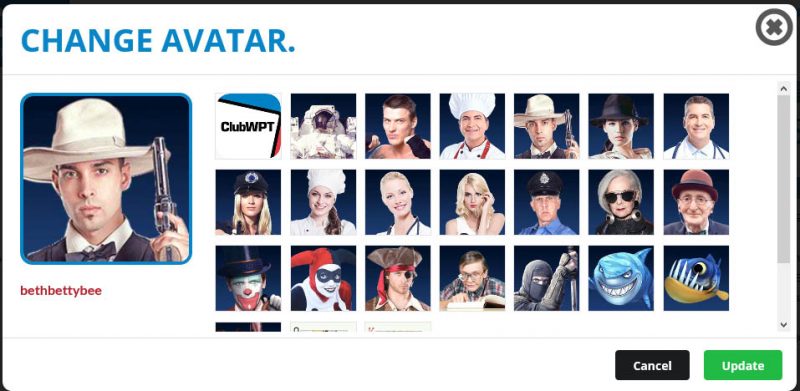 ClubWPT on Mobile
One feature that ClubWPT has improved on is its mobile support. In fact, the entire Club WPT software, from the lobby to the tables, is optimized for mobile play. Everyone now plays on the mobile client, as evidenced by the 3-line hamburger navigation menu, even when you're on a Mac or Windows desktop.
There is no ClubWPT app as there's nothing you need to download to play on any iOS or Android device. Just visit the ClubWPT.com website from your mobile browser, log in, and you'll be able to play instantly.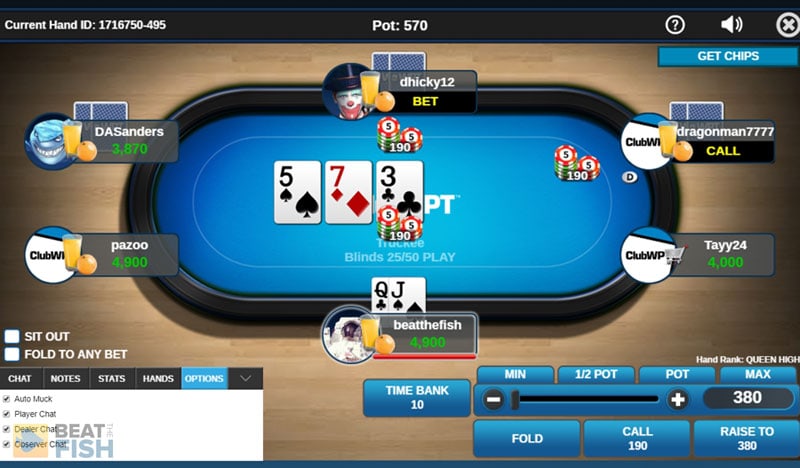 Conclusion on ClubWPT
ClubWPT doesn't do any one thing particular well. If you want to give play-money poker a go, there are other destinations that offer much better gaming experiences.
If you'd rather play poker for cash prizes, then there are more than a few quality options out there that have minimum deposits for less than the ClubWPT membership fee. Even if you have to play at micro-stakes, the quality of the games will far surpass any on offer at ClubWPT.
The main, and possibly only, draw of ClubWPT is that you can earn cash prizes from tournaments without having to buy in to each event separately. It's the major selling point for this poker site and I can see why it might not appeal to everyone.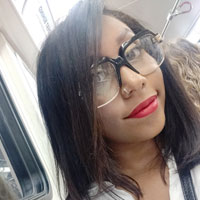 Bethany graduated from York University with a degree in Professional and Creative Writing in 2009, and quickly jumped into life as a blogger. With a passion for all things gaming, she has worked as a writer in the casino market for almost 10 years. Bethany joined the Beat The Fish team in 2018, contributing comprehensive reviews, cryptocurrency features, and gaming news.