Honest Guide to Kentucky Sports Betting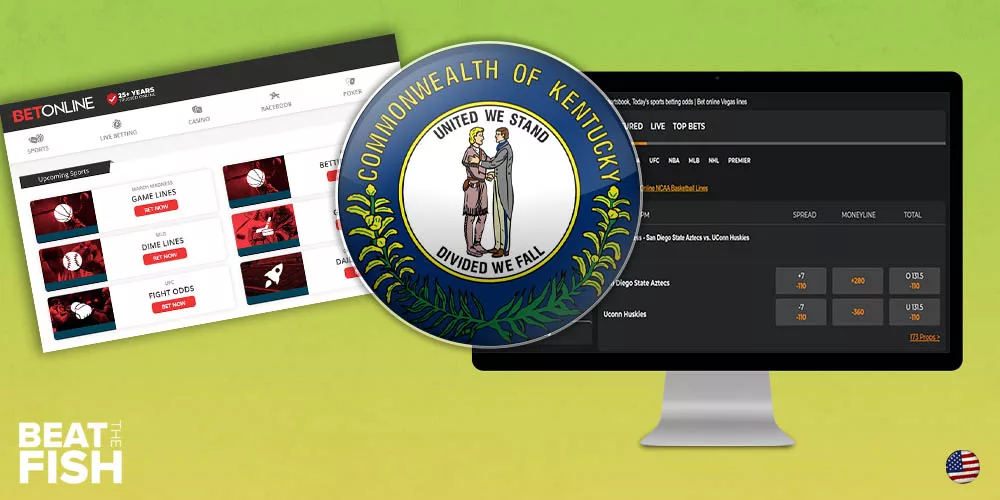 ‍The state of Kentucky has just legalized retail and online sports betting. This is huge news in the US gambling market, but there is still a long way to go before residents of the Bluegrass state will be able to place bets online. Fortunately, there are still plenty of top-quality online sportsbooks you can wager at in the meantime.
| Site | Sports Betting Welcome Bonus | Sportsbook Available in Oklahoma? | |
| --- | --- | --- | --- |
| Bovada Sportsbook | 75% up to $750 | yes | Play Now |
| BetOnline | 50% up to $1,000 | yes | Play Now |
| WagerWeb | 50% up to $1,000 | yes | Play Now |
| MyBookie | 100% up to $1,000 | yes | Play Now |
So, if you want to learn about the best Kentucky sportsbooks that you can currently play at and want to stay up to date with the latest developments as the sports betting market prepares to launch, keep reading.
The Current Status of Kentucky Sports Betting
Kentucky sports betting is now officially legal, as House Bill 551 was recently passed by very keen lawmakers in Frankfort. The bill allows local racetracks to partner with online betting operators in order to provide sports betting services to bettors across the state.
While everything is all set from a legal perspective, there is still regulatory work to be done. As such, it is expected that Kentucky sportsbooks will go live sometime towards the end of 2023 and the beginning of 2024.
Most states that have legalized sports betting, such as Maryland, New York and Tennessee, aim to go live before the Super Bowl to give locals the opportunity to bet on the big game. I'm sure that Kentucky will follow suit and February 2024 will be the expected launch date.
Where You Can Bet Online in Kentucky
While you've still got about a year until regulated online sports in Kentucky, I can recommend some of my favorite places to wager. All of these sites are available to Kentucky bettors, with a huge range of markets, generous bonuses and impeccable customer support.
BetOnline.ag
For bonus hunters, BetOnline.ag is the place to be. There are always new promotions on the go, with free bets and cashback offers provided on a regular basis.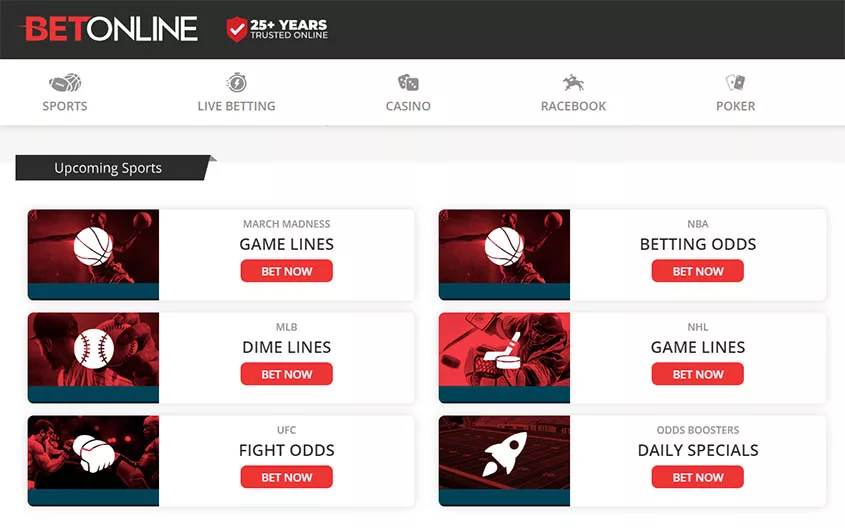 BetOnline.ag is my top recommendation if you're a player who makes credit card deposits. The site has one of the highest acceptance rates of all the current US sportsbooks (50% to 90%).
Bovada Sportsbook
Bovada is an online sportsbook that I have been wagering at for over 15 years, and it has never once failed to impress me. Not only is it one of the oldest sites out there (it opened in 2000), it continues to evolve for today's modern sports bettors by offering an impeccable mobile user interface and all sorts of innovative features to hold your attention.
It's also great for bonuses, featuring a low rollover on sports books and new offers launched on a regular basis.
Wager Web
Launched in 1999, My Bookie is a Kentucky online sportsbook that has certainly stood the test of time. The online gambling industry is highly competitive and very volatile so, the fact that Wager Web is still going strong, is a testament to its overall quality.
The site offers a wide range of betting markets, even featuring novelty bets like politics and entertainment as well as more obscure sports like field hockey and street hockey. It's one of my favorite places to go when I feel like having a live betting session, and it has some excellent prop systems to make things even more interesting.
MyBookie
With a bonus worth up to $1,000 for cryptocurrency players, MyBookie is where you want to be if you're betting with Bitcoin. It also has quite a low rollover of 10x, which makes it much easier to clear your bonus than at other sportsbooks. You'll also find a lot of casino games here if you're looking to try something a little different.
Kentucky Sports Betting Bonuses
When it comes to bonuses, you'll be able to find all sorts of impressive offers available. These are the promotions that I most highly recommend taking advantage of:
Free Bets
Free bets are used as a way to entice people to try out their platform but, on the odd occasion, they are awarded to existing players, too. A free bet provides you with a small amount of money that you can use to spend on a specific event or sport; your winnings are either paid out as bonus funds which must be wagered or cash which can be withdrawn immediately.
Reload Bonuses
Reload bonuses are designed to keep existing users coming back. Similar to a welcome bonus, they provide you with a match on your deposit – but, it is normally 50% to 75% rather than 100%.
Loyalty Points
Some sites provide players with the opportunity to join loyalty programs that reward them for their continued play. As you play, you earn points which can be cashed in for all sorts of perks like cashback, free bets, and access to exclusive promotions and events.
Frequently Asked Questions
✅ When will sports betting be legal in Kentucky?
In Kentucky, sports betting legislation has been passed. However, the regulatory frame still needs to be drawn up and the licenses awarded – so, we're looking at an early 2024 launch date.
✅ How do I sign up for sports betting in Kentucky?
Head over to my list of recommended Kentucky sports betting sites and choose the site that looks best to you. Once you've selected, the registration process should be quick and simple, taking just a few minutes to complete.
✅ What effect will sports betting have on the state's economy?
It is estimated that at least $2 billion will be wagered on sports in Kentucky every year, as local residents will be able to wager on their favorite sports teams within the state rather than having to cross state lines.
✅ Are online casinos legal in Kentucky?
Online casinos are not yet legal in Kentucky. We anticipate that it will be quite some time before lawmakers in the state follow the lead of Michigan and New Jersey toe legalize online casino games.
✅ What Is the timeline for legalizing Sports Betting in Kentucky?
The timeline for legalizing sports betting in Kentucky is still unclear. The bill has now been passed and Kentucky sports betting is legal, but the launch date has yet to be confirmed. It is predicted that regulated sportsbooks will launch at the end of 2023 or the beginning of 2024.
✅ What are the Steps needed for sports betting to launch?
Now that the bill has been signed into law by Governor Andy Beshear, there is still lots of work to be done in order to get things up and running. Now, the Kentucky Horse Racing Commission will need to develop regulations and guidelines for sports betting while both racetracks and their online betting partners will need to obtain licenses.
The Push For the Legalization of Sports Betting in Kentucky
Sports betting has been around for decades, but it's only recently been legalized in the United States. Since the Supreme Court overturned the Professional and Amateur Sports Protection Act in 2018, states have been free to legalize and regulate sports betting.
The first push to legalize sports betting has been driven by Governor Matt Bevin and Senate Majority Leader Damon Thayer. Bevin has been an advocate for legalizing sports betting in Kentucky since he took office in 2015. Thayer has been a vocal advocate of sports betting, and he was the main sponsor of the bill to legalize sports betting in 2019.
For years, lawmakers in the Commonwealth of Kentucky have been working hard to get sports betting legalized. During this time, several attempts were made to pass sports wagering bills – but it was only in March 2024 that one managed to make its way into becoming law.
HB 551 was introduced by Republican representative Michael Meredith, with the goal of stopping state residents from placing sports wagers outside state lines and using their gambling revenue to fund public programs. It is estimated that Kentucky residents currently wager about $1 billion each year with operators that are not licensed by local gaming operators, and even more money is spent by those crossing the border to gamble in nearby states like Pennsylvania, Indiana and Illinois.
It is believed that, once sportsbooks launch, they will bring in $2 billion in wagers every year.
All About Kentucky's House Bill 551
Kentucky's horse racing tracks will be licensed to offer sports betting now that legislators have passed the sports betting law HB551. However, they must team up with an online betting operator like FanDuel or DraftKings in order to launch their sportsbooks. Up to 3 online operators will be awarded licenses, while all nine of the state's tracks can enter the betting market.
Licenses and Fees
There will be an initial fee of $500,000 and an annual renewal fee of $50,000 for the racetrack that runs the sports betting facilities. Their online partners will have to pay $50,000 for the initial license, with a $10,000 fee for renewal each year. It is estimated that the tax revenue would amount to $23 million annually, and it would be used to fund problem gambling programs and the state's public pension fund.
The Kentucky Horse Racing Commission will oversee all the betting operations, awarding the licenses and ensuring that operators stick to safe gambling regulations and protect consumer rights.
Kentucky's Sports Betting History
Kentucky's history in the gambling market goes all the way back to the late 19th Century (Churchill Downs in Louisville opened back in 1875!). So, it's surprising that the home of the Kentucky Derby has taken so long to modernize its place in the USA sports wagering market. Here's an overview of the state's major milestones in the gambling world:
1881: Pari-mutuel betting was first defined by Kentucky lawmakers as "patrons wagering on a particular horse race, create the pool, and setting the odds, with the winners sharing the pool, less the operator's commission".
1891: The Kentucky Constitution prohibited all forms of gambling except pari-mutuel betting
1988: A majority of Kentucky citizens' votes indicated their support for the introduction of a state lottery. Subsequently, the Kentucky Lottery Corp. was founded one month later.
1989: The sale of lottery tickets in Kentucky commenced, with retailers awarded a 7% commission and 28% going to the State Treasury, the majority of which is allocated to state education. On the first day, more than $68 million in sales were generated.
2010:  The Kentucky Racing Commission has altered their definition of pari-mutuel wagering to include the usage of historic horse racing (HHR) machines. These machines, otherwise known as instant racing, use the outcomes of "previously run horse races" to determine their spin results.
2011: The first instant racing terminals were installed at Kentucky Downs.
2016: Online lottery sales begin.
2017: A sports betting bill was introduced by Senator Julian Carroll which would allow the state's Horse Racing Commission to regulate the industry.
2018: After PASPA was overturned, a panel was established to study sports betting regulation.
2019: Four proposed bills regarding sports betting are proposed, including one that would oversee Daily Fantasy Sports betting and online poker. Unfortunately, none of these bills gained any traction.
2022: The Kentucky House of Representatives passed Rep. Adam Koenig's HB 606, which would make sports betting legal. Once again, the bill failed to make its through the legislation process.
2023: It was only in February 2023 that Michael Meredith introduced HB551 which would aim to do almost exactly the same thing as HB606. Fortunately, this time, the bill was a success with a vote of 25-12, and its passage will bring tremendous benefits to the state.
What You Should Consider When Picking a Sports Betting Site
Now that you know where you can place a sports bet in Kentucky, it's up to you to choose exactly where to play. Here are my top criteria for choosing a Kentucky sports betting website to wager at:
Reputation
Perhaps the most important factor to consider when choosing a sports betting site is its reputation and trustworthiness. You want to make sure that the site you choose is legitimate and will pay out your winnings in a timely manner.
Browsing review sites and online forums like Reddit should provide you with some guidance from members of the betting community and, for an expert viewpoint, you can browse my honest and unbiased sportsbook reviews.
Betting Options and Markets
Another important factor to consider is the range of betting options and markets available on the site. Ideally, you want a site that offers a wide variety of sports and events to bet on. Most sites will provide mainstream markets like football, lacrosse, baseball, soccer, golf, ice hockey and basketball, but you should pay special attention to the more niche betting markets they offer. You know you're playing at a truly comprehensive sportsbook when you see that their markets cover WNBA and CFL matches, as well as less popular sports to bet on in the USA like rugby, cricket, tennis, bowling, roller hockey and sled hockey.
If you're into betting on the Olympics, this is another important consideration, as the markets here tend to be more niche. So, you'll want to read reviews about the operator in other states to find out if they provide Olympic betting on sports like diving, water polo, curling, swimming, athletics, gymnastics and floor hockey.
You should also be on the lookout for the range of different bet types, such as moneyline bets, point spreads, and over/under bets. The more options you have, the better!
Bonuses and Promotions
Many sports betting sites offer bonuses and promotions to attract new users and keep existing ones coming back. These can include things like free bets, deposit bonuses, and loyalty programs. When choosing a site, be sure to consider the bonuses and promotions on offer and factor them into your decision.
User Interface
Regardless of whether you're using a mobile app or website, it's important to choose a site that has a user-friendly interface that has everything organized in a way that appeals to you. Look for sites that are easy to navigate and have clear, concise menus and buttons.

Payment Options
Kentucky sports betting sites typically offer a range of different payment options, including credit/debit cards, e-wallets, cryptocurrencies and bank transfers. Be sure to choose a site that offers the payment method that works best for you.
Customer Support Services
It's always a good idea to choose a site that offers excellent customer support. Here are some of the things to look for:
Contact Methods
Choose a site that offers multiple ways to get in touch with customer support, such as email, phone, and live chat. This will make it easier to get help quickly if you run into any issues.
It's also wise to choose a site that offers customer support 24/7. This will ensure that you can get help whenever you need it, no matter what time of day it is.
Withdrawal Times
Also, make sure to check the withdrawal times for your chosen site. Ideally, you want a site that processes withdrawals quickly and efficiently, so you can get your winnings as soon as possible.
Final Thoughts on Legalized Sports Betting in Kentucky
Once House Bill 551 was introduced, lawmakers in Kentucky worked quickly to get it passed. Although it took 5 years of failed bills, they made quick work of pushing HB551 through the sessions necessary to make Kentucky sports betting legal. Now, it's only a matter of time until residents of the Bluegrass state will be able to pick a sportsbook and bet on MLB, NFL, NBA and NCAA events.
As the process of regulating sports betting in Kentucky progresses, I'll be sure to keep you updated on the latest news.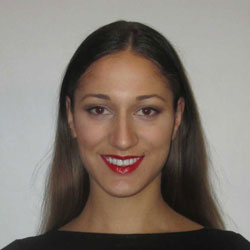 Milica is a former volleyball player with a passion for writing. Along with sports, she is interested in the online gaming industry. Milica joined the Beat The Fish team in 2019, contributing numerous feature columns, breaking news stories, and independent gaming site reviews.