The Largest Casino in America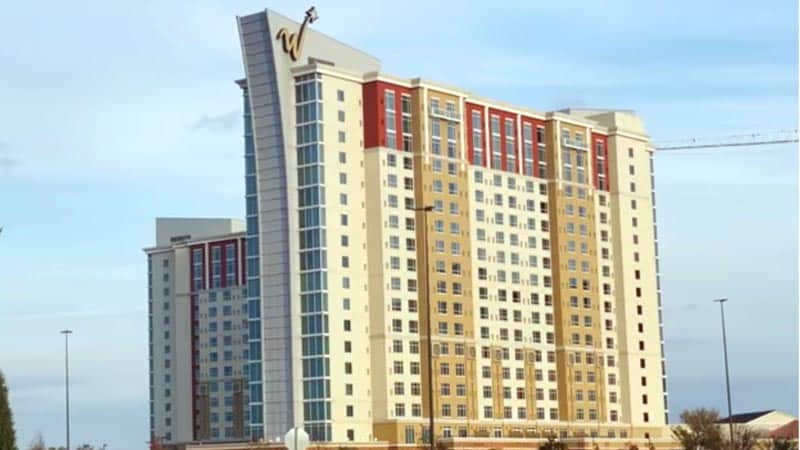 The largest casino in America, WinStar World Casino and Resort is located in Thackerville, Oklahoma. While the location might not be known for the same glitz and glam as  casinos on the Las Vegas strip or in Atlantic City, the casino itself is a luxury destination for not only gamblers but also those with a taste for the high-life who aren't necessarily interested in playing  casino games.
Here, we'll be taking a look at what's inside the largest casino in America. You're sure to be impressed with the huge selection of casino games, dining options and entertainment that you'll find at the WinStar World Casino and Resort.
The Casino Floor at WinStar World Casino and Resort
The gaming area of WinStar World Casino and Resort measures 370,000 square feet and it's home to nine gaming plazas – each with a different global theme. Each one is beautifully designed with stunning decor inspired by various iconic locations around the world. So, whether you win or lose, you'll still be dazzled by the global experience provided by the impeccable set-ups of the different Gaming Plazas.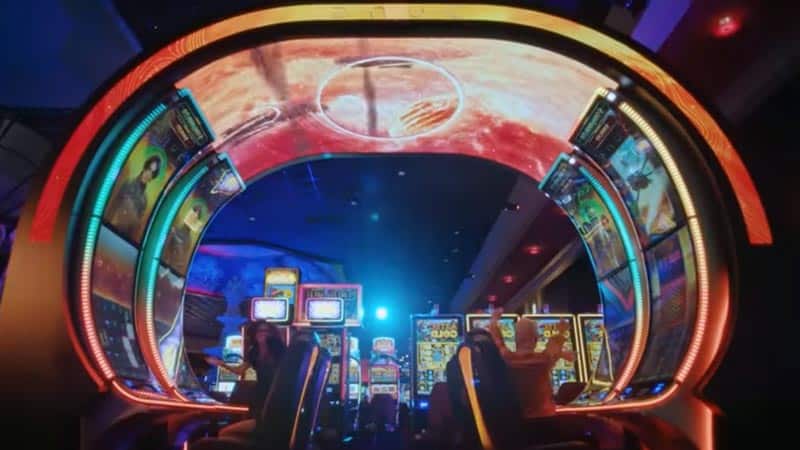 Beijing Gaming Plaza
Here is where players will find the larger selection of casino games with electronic gaming machines, slots and live dealer games. There are some very interesting variants here, such as Criss Cross Poker, Jackpot Hold'em and Blackjack Match. It certainly features a diverse selection of games, and it's where you'll want to go if you fancy mixing it up a little bit.
The design of the gaming floor here is absolutely stunning. Two diamond-encrusted dragons hang from the ceiling and the carpets have been created to look like gold ingots. So, if you're a fancy of Chinese culture, you're sure to be impressed with the attention to detail here.
There are two restaurants in the Beijing Gambling Plaza. The first is Khan's Fire Fresh Kitchen, which serves Mongolian food, while the other is the Dallas Cowboys Bar and Grill where you'll find American fare. Plenty of LED screens are hung up across the bar, so you can tune into exciting games if you're into sports betting.
Cairo Gaming Plaza
The focal point of the Cairo Gaming is a huge Sphinx statue that sits in the center of the room. It's a stunning area within the largest casino in America but doesn't have the biggest selection of games. You'll mostly find slot machines and electronic bingo games but, if that's the kind of gaming experience you're after, you'll definitely have a great time here.
Vienna Gaming Plaza
Here, things are a bit more diverse – so, this is where you'll want to play if you want to try a little bit of everything. Electronic table games are available, as well as plenty of slots if you want to vie for the chance to win a progressive jackpot. If you prefer to interact with real dealers, traditional table games, like craps, baccarat and roulette can also be found in this area, where you'll also find some fun variants like including Blazing 7s, Blackjack Match and Dai Bacc. This gaming space is also home to the Belvedere High Stakes lounge, if you're a player with a bit more money to spend and want to experience the ultimate test of the odds.
London Gaming Plaza
In the London Gaming Plaza, a great collection of games is available, with electronic games, table games and a high stakes area. It's also home to a fish and chips shop, if you'd like a taste of England, and there is also a world buffet and plenty of bars here.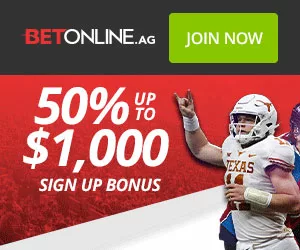 To be honest, the look of the London Gaming Plaza isn't as impressive as Cairo or Beijing, but the selection of casino games still makes it a great place to play.
Madrid Gaming Plaza
The Madrid Gaming Plaza at WinStar is beautifully designed but, like Vienna, it doesn't offer much in the way of game selection. You'll mostly find electronic casino games – however, it's worth a visit to this room if you'd like to try a taste of some of the best pizza in any casino at Matador's Pizzeria.
Rome Gaming Plaza
Beautiful marble fillers are placed throughout the Rome Gaming Plaza, and there's a gorgeous hand-painted, domed ceiling in the room. It is certainly one of the best decorated rooms on the property, and features hundreds of electronic games for players to enjoy. Sadly, there are no dining options in this area, but it is where you'll find the Global Event Center which hosts big-name music and comedy acts like Jerry Seinfeld, KISS and Pit Bull. 
Paris Gaming Plaza
With a stunning fountain in the center of the room, the Paris Gaming Plaza is an eye-catching area. It has the most restaurants of any of the rooms, with a Mexican restaurant, an Italian a Kitchen and Parisian Bakery. You'll also find a designer Boutique called Le Fleur.
Rio Gaming Plaza
The Rio Gaming Plaza in WinStar may have a limited selection of games (although there are B), especially when compared to London – but, it has a couple of stand-out feature that the other rooms lack – it is a no-smoking area. 
This is where you'll also find WinStar's poker room. It has 55 poker tables where players can enjoy all sorts of great games like No-Limit Texas Hold 'Em. Limit Texas Hold 'Em. Omaha. If you're the kind of player who enjoys playing cards rather than spinning a roulette wheel, then you'll want to spend plenty of time here. The Rio Gaming Plaza is where you'll not only find a great poker game at any time of day but also daily tournaments. It's even hosted a number of World Poker Tour events.
New York Gaming Plaza
We were blown away by the design of the New York Gaming Plaza at WinStar. The gaming area is surrounded by facades of New York-style storefronts with a Brooklyn Bridge and Statue of Liberty placed in the area to really give you a taste of The Big Apple. There's even a subway car hanging from the ceiling!
In the New York Gaming Plaza is where you'll be able to bet on sports and play casino games. It is the only one of the international gaming rooms that allows players take part in off-track betting, so that's certainly another draw to this area. Whether you want to bet on horse racing, football, basketball or any other sport you can think of, you can do that here. You'll also find fantastic New York-style food at NYC Burgers and Dogs.
Staying at the Largest Casino in the Country
Now that you know all about the different gaming options available at the largest casinos in America, it's time to take a look at the various amenities. Between the hotels, spa, RV park and pool, there are all sorts of amazing features that visitors can take advantage of while visiting this casino.
WinStar World Casino & Resort Hotel
There are nearly 1,400 hotel rooms at the luxurious WinStar World Casino Hotel. Staying in one of the towers, you can choose from a stunning view of the pool or the woods of Oklahoma. If you're looking for a relaxing holiday, you can rent out a poolside cabana at the hotel to soak up the sun.
Fun Town RV Park
There aren't very many casinos with RV parks – but, WinStar wants visitors to the largest casino in America to be happy campers. The Fun Town RV Park spans 15 acres with 156 sites with a pool exclusively for guests, walking trails, a clubhouse and basketball courts – and, it's all a short drive away from the WinStar Casino.
While huge Vegas casinos like the MGM Grand have RV parking nearby, the facilities aren't nearly as extensive what you'll find at Fun Town. It really makes WinStar an ideal family vacation destination.
WinStar Rewards – Join Club Passport and Get Great Perks
The loyalty program at WinStar revolves around Club Passport. It's a very simple process which you can complete on the Winstar website. All you have to do is fill in your email, phone number and address – and, you're in!
Once you're in the club, you'll be able to enjoy free bonus plays, exclusive offers, discounted hotel rooms, vouchers at the casino's restaurants and all sorts of other amazing perks.
Whether you're a regular at this casino or not, it's certainly worth signing up. Even if you visit WinStar once, you'll still be able get some fantastic perks.
Entertainment and Amenities
When you're not eating in one of the tasty restaurants or trying your luck on the gaming floor, WinStar offers a great range of activities and amenities available to help you unwind and enjoy your getaway as best as you possibly can.
The Resort Pool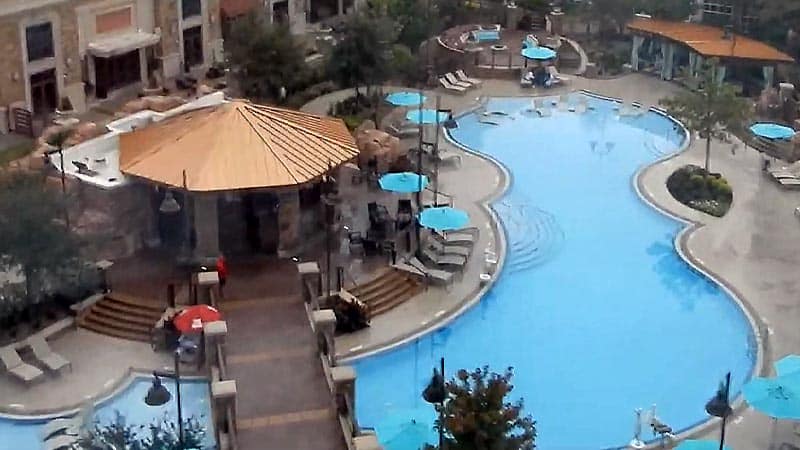 The Resort Pool is known for its sparkling, glistening aura, with a beautiful design that makes you feel calm and collected just by looking at it. With private cabanas, spa facilities, pool bar and fire pit, everything you need to chill out is right here.
Spa
Treat yourself to a massage or beauty treatment, visit The Spa at WinStar. With world-class facilities and experienced staff, you're sure to feel completely relaxed after your visit.
Shopping Areas
When it comes to shopping, you won't find as extensive of a selection as in casinos like The Bellagio in Las Vegas, Nevada or The Borgata in Atlantic City, New Jersey. However, there is still enough choice that you can have a lengthy browse. The various shops you'll find at the largest casino in America are:
Essentials Gift Shop
Le Fleur Designer Boutique
Onyx Boutique
The Ring Tobacco Shop
The Isle General Store
WinStar Golf Club
Spanning over 350 acres is the WinStar Golf Club, which is home to the Scissortail and Redbud courses. In fact, these courses were designed by five-time PGA Tour winner D.A. Weibring – so, any of you golf aficionados will appreciate the professional grade facilities here.
Global Event Center
Find all of the hottest gigs at WinStar's Global Event Center. The 3,5000-seat venue has hosted huge names in the entertainment industry – including Bob Dylan and Maroon 5. Before you book your trip to WinStar Resort and Casino, you should check the event listings; you just might be able to catch your favorite band here!
Is It Worth Visiting The Largest Casino in America?
WinStar Resort and Casino is certainly worth a visit if you're looking for a bit of a different gaming experience. Even though it is quite a drive from Oklahoma City, you should still take a road trip to this amazing location. You can travel all over the world and never leave the venue, while experience cutting-edge gaming technology and luxurious facilities.
Frequently Asked Questions
✅ Where is the largest casino in America?
The largest casino in Amerca is WinStar Resorts & Casino. The casino complex covers an area of 9,000,000 square feet, and employs over 13,000 people. It's a huge venue, and really is something to behold!
✅ Where is the second largest casino in America?
Foxwoods Resort Casino in Mashantucket was once the largest casino in the United States. When WinStar opened in 2004, it became the second-largest. For another impressive casino in Oklahoma, you'll want to check out the Riverwind Casino. 
✅ What is the number of gaming tables at the largest casino in America?
There are over 380 gaming tables available to players at WinStar across the entire casino floor space. They are located across the 9 gaming rooms throughout the venue. It is also home to the world's largest bingo hall.
✅ What is the casino's dress code?
At WinStar World Casino and Resort, the dress code is "public attire". This means that, to visit this casino, you would just dress however you would dress in any other public place.
✅ What is the casino's smoking policy?
Smoking is permitted in most of the gaming areas across the largest casino in America – the only exception is Rio. The rest of the venue, including the hotel, convention center and all restaurants are non-smoking.
✅ Who operates the largest casino in America?
WinStar World Casino and Resort is owned and operated by the Chickasaw Nation. The net income from the casino helps to fund essential services for the tribe, including healthcare, education and family support. Other top tribal casinos in the U.S. include the Hard Rock Hotel and Casino in Florida, owned by the Seminole Tribe, Thunder Valley Casino Resort which is owned by the United Auburn Indian Community, Harrah's Cherokee Casino Resort in Cherokee, North Carolina and Mohegan Sun in Connecticut.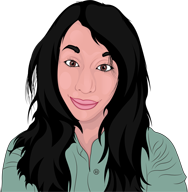 Bethany has been working in online gambling for over 13 years. She got her start in the industry as her first job after graduating from the Professional Writing Program at York University. Having written for many online gaming publications and worked with top casino operators, she has unique insight into the gambling market. Bethany maintains a personal interest in iGaming as she continues to play poker online as a hobby.