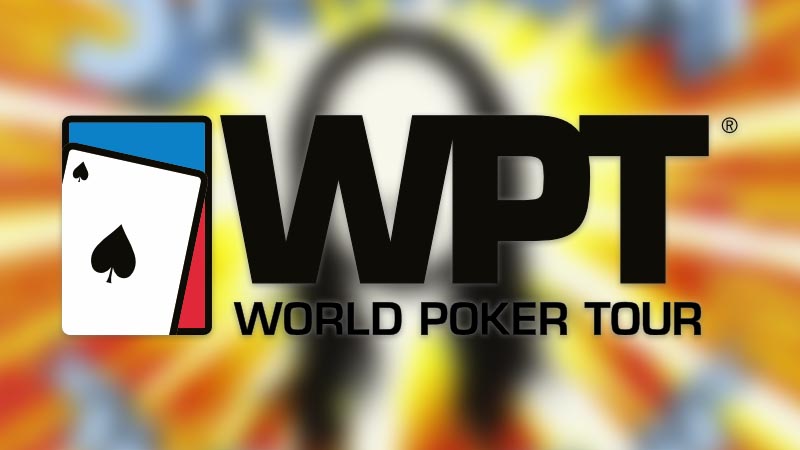 At the start of 2022, world-renowned DJ Steve Aoki announced his partnership with the World Poker Tour (WPT). This week, he's made his first appearance with the WPT continuing his tour that will help revamp the poker brand.
Steve Aoki at the Seminole Hard Rock Casino
Aoki has been playing in the $3,500 WPT Seminole Hard Rock Poker Showdown. He competed in the $1,700 Purple Chip Bounty Event but busted out quickly when he flopped a straight against Carlo Rodriguez who had rivered a flush.
The Rodriguez didn't just win the $500 bounty that was on Aoki's head, though. The DJ also gave him his custom Dim Mak jacket.
However, it wasn't just playing poker wasn't the only thing on his to-do list at the Seminal Hard Rock. There was also a meet-and-greet, attracting not only poker fans but electronic music aficionados.
"As we continue to celebrate the 20th anniversary of the World Poker Tour, having Steve augment the Seminole Hard Rock Poker Showdown is all we could ask for" – Adam Pliska, CEO of the World Poker Tour.
Aoki's Role with the WPT
When their partnership was announced, Aoki was to help the World Poker Tour develop a new identity. While we have yet to really find out what that means, we imagine that he will help to bring the game of poker to a new audience by injecting the brand with a more modern vibe.
We also wondering if Aoki will somehow get the WPT involved with NFTs. He's very interested in the metaverse and posts about NFTs regularly, so we imagine that he will at least try to get the WPT on board. Many poker brands and players have already launched NFTs so, we could see the World Poker Tour also joining in on the trend.
We'll also see the WPT get involved with more charity pursuits as a result of their partnership with Aoki. Together, they will host a charity event for the Aoki Foundation which helps organizations that research regenerative medicine. In addition to welcoming actors and musicians, the tournament will also invite thought-leaders and global pioneers.
Introducing Poker to a New Audience
While the game of poker has a fairly niche audience, Steve Aoki fans are anything but. His music appeals across the board, and its this reach that will help to reinvent the WPT brand.
If you take a look at this video of his Aoki's Playhouse poker game, you'll see that players from all walks of life were invited to join in:
Meet @ChristophOsse, the German @steveaoki superfan who won a $10,000 WPT Passport for Season XX.

Osse won a trip to Aoki's house in Las Vegas where he was invited to play in an SNG with @philivey and @MariaHo.

Full video to come soon! pic.twitter.com/h8EnHRx0r9

— World Poker Tour (@WPT) February 22, 2022
It was a fun occasion where fans were invited from around the world to play poker with pros like Phil Ivey and Maria Ho. These kinds of events are indicative of the fun, young energy that Aoki's influence on the WPT will have, and we're very excited to see what other ideas they will come up with together.