How to Play PayPal Poker Sites in 5 Minutes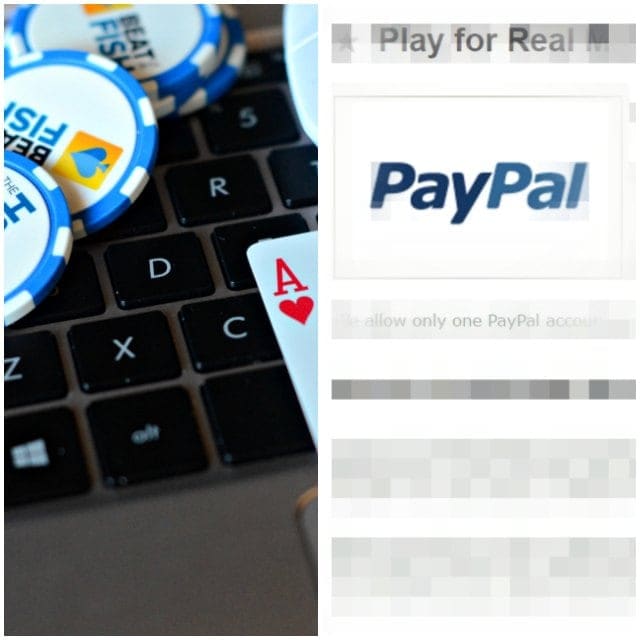 Using PayPal to play online poker should be as easy as making every other online purchase.
We all already have a PayPal account set up and we wouldn't have to dig out a credit card.
Unfortunately, it isn't that simple.
Here's the bottom line:
Very few sites accept PayPal poker deposits despite being perfectly legal and licensed companies.
Even the few sites that do accept PayPal only support a limited number of countries.
However, I've already done the homework for you.
Here you'll find every PayPal poker site, supported country, and how exactly to use PayPal for your next deposit.
List of PayPal Poker Sites
| Poker Site | US Players | PayPal deposits | PayPal withdrawals | Minimum deposit | Bank Accounts | Bonus | Countries accepted | Link |
| --- | --- | --- | --- | --- | --- | --- | --- | --- |
| 888 Poker | No | Yes | Yes | $/€/£10 | Yes | $88 free plus 100% | United Kingdom, Ireland, Sweden, Finland, Denmark, Germany, Italy, Spain, Austria, Portugal | Deposit Now |
| Party Poker | No | Yes | Yes | $/€/£10 | Yes | $20 instantly plus 100% | United Kingdom | Deposit Now |
| Global Poker | Yes | No | No | $10 | Yes | $20 free | USA and Canada | Deposit Now |
| BetOnline | Yes | No | No | $25 | No | 200% up to $2,500 | All countries for credit cards | Deposit Now |
| Ignition Poker | Yes | No | No | $20 | No | 100% up to $1,000 | All countries for credit cards | Deposit Now |
How do you make PayPal poker deposits at sites?
Have you ever shopped online using PayPal? Poker deposits are identical to that process and are no less complicated.
Truly, the biggest challenge will be finding poker sites that accept Paypal and then settling in on one to make your first deposit with.
I've made the search a bit easier by compiling every single reputable poker site that supports Paypal. I've also tried to answer every common question to make the process even easier for prospective players.
Sign up at a poker site on this page that accepts Paypal poker deposits.

Click the PayPal logo in the poker room's cashier.

Enter your PayPal credentials.

Enter your deposit amount and funding source.

Return to the poker software and your account reflects the new balance.
That's it. Making a PayPal poker deposit is no different than any other online purchase, which you're likely very familiar with already. You also likely already have a PayPal account, making this probably the easiest and fastest way to deposit and cashout overall.
The Biggest Advantages of PayPal at Poker Sites
Most players already have a PayPal account
No banking information sent to the poker room
Deposits are free and are credited to your player account instantly
Free withdrawals right back to your PayPal account
Availability is the only disadvantage
The only disadvantage for Paypal deposits is its limited availability. 888 Poker is certainly the leader with almost a dozen European countries accepted. For the rest it's pretty much the U.K., Ireland, and that's it.
It isn't clear why poker rooms prefer the U.K. for Paypal deposits and why it isn't offered in more countries. See each poker room's section below for which countries it accepts.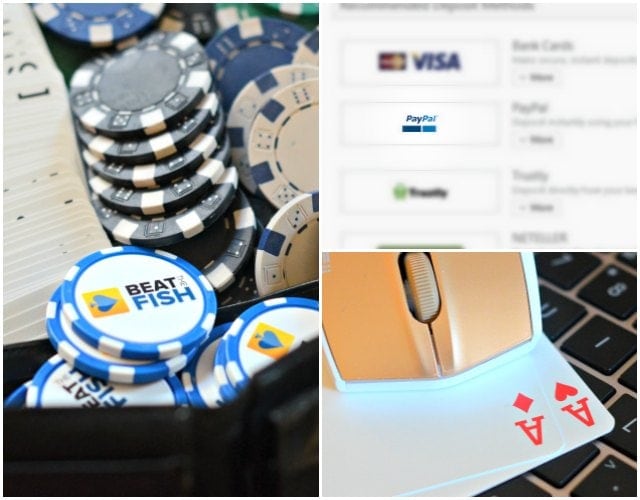 Frequently Asked Questions
✅ Do any online poker sites take PayPal?
A few real-money poker sites do accept PayPal for deposits and withdrawals. My current top pick is 888 Poker, although you should check the list on this page for the up-to-date list.
✅ Can USA players use PayPal for online poker?
No. PayPal is not available to any US-facing poker site, but there are actually even easier options. Some USA poker sites, such as Global Poker, can accept your credit card or bank account directly without needing PayPal.
✅ Can PayPal be used for poker withdrawals?
Yes, for participating poker sites. If an online poker site accepts PayPal for deposits, they'll also send your withdrawals using PayPal. There is also almost never a fee for using PayPal.
✅ What's the best alternative to PayPal for online poker?
If an online poker site accepts credit cards at a high success rate, that would be the easiest alternative to PayPal. Beyond that, I think Bitcoin is perfect for poker transactions thanks to its privacy and ease of use.
Poker Sites that Accept PayPal
888 Poker PayPal Deposits are Excellent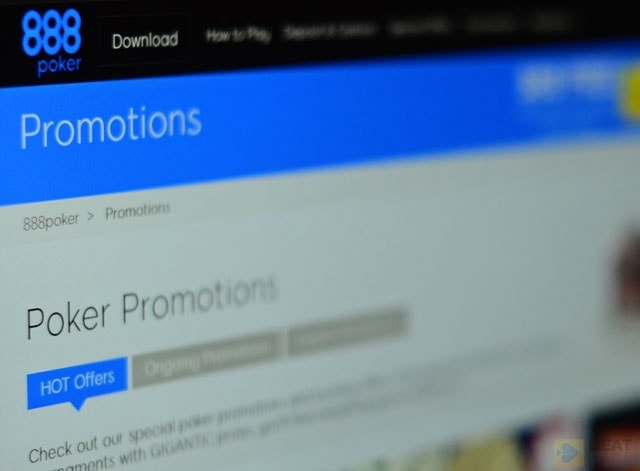 888 Poker is clearly the poker industry leader in accepting Paypal deposits, offering by far the largest number of supported countries.
Residents of these countries can make PayPal poker deposits:
Germany
The U.K.
Spain
Ireland
Italy
Austria
Portugal
Finland
Denmark
Sweden
There are no added fees from the poker room. The minimum PayPal deposit is very low at $10.
Paypal withdrawals are also supported, although may be limited to how much you deposited. The remaining balance can then be sent by your method of choice.
PayPal withdrawals take at least 72 hours at 888 Poker, but are reliably quick beyond that point. Positives of this poker room include an $88 no-deposit bonus, an extra $10 plus 100% on your first deposit, and some of the softest cash games online.
Party Poker PayPal is Dependable Yet Limited
Party Poker has been making a comeback in recent years by attracting more players, rejoining the ranks of some of the largest poker sites. One smart move Party Poker made was officially accepting PayPal for both deposits and withdrawals.
Unfortunately, PayPal at Party Poker is limited to players from:
If you're a Brit, you can enjoy fee-free PayPal deposits and withdrawals with a very small minimum of £10.
Our new Party Poker players using PayPal also receive a private instant $20 bonus and another 100% if the BTF bonus code is used at signup.
PayPal at PokerStars is Limited to the British Isles
PokerStars may not accept the largest number of Paypal countries, but they're certainly the largest in every other category. The undisputed traffic leader for a decade now PokerStars offers dozens of full cash games at every level with tournaments starting every few minutes drawing thousands of players each.
Unfortunately, Paypal deposits at PokerStars are currently limited to residents of:
The minimum deposit for PayPal is the smallest PokerStars offers at $10.
It's possible that list of accepted countries will grow in the future. Withdrawals are allowed to a Paypal account you have deposited from and there are no fees added.
Our new players using Paypal also receive an instant $30 bonus with no gameplay required and a 100% play-through bonus, good up to $600.
PKR
PKR offers no-fee Paypal deposits and withdrawals to residents of:
Like other poker sites, PKR offers a very low PayPal minimum at $10.
Cash games and tournaments are in full 3D-rendered environments, complete with your customizable full-body avatar.
PKR can't complete with the industry giants in terms of traffic but players don't usually come here for busy tournaments and intense cash games. The software is incredible, the traffic has been growing, and the cash games are quite soft. Our new Paypal players also receive a 200% bonus, good up to £600.
What are PayPal poker sites for USA players?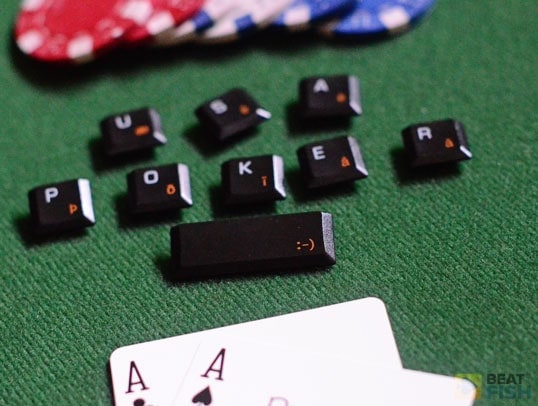 There are currently no PayPal poker sites open to USA players thanks to the US government's glee to impose enormous fines on any financial institution that is even loosely tied to online gaming.
However, there in an alternative that is just as painless and convenient:
BetOnline, who opened their poker site in 2010, is the current industry leader for USA player deposits. Simply input the same exact credit or debit card you registered at PayPal at the BetOnline cashier. It's all but guaranteed to work. There are no deposit fees.
Again, PayPal poker sites for USA players will almost certainly never exist again.
If you're willing to take the 35 seconds to get your wallet out again and enter a credit/debit card number, however, the painless deposits at BetOnline are the next best thing.
How do poker PayPal withdrawals work?
One of the best parts about using it as a deposit method is that PayPal poker site cashouts are also an option. Again, it works identically to receiving any other PayPal payment.
1. Go to your poker site's cashier and enter the cashout section.
2. Select PayPal as your cashout method.
3. Choose the amount you would like to withdraw.
4. Your PayPal account will be credited directly from the poker room. This may take a few minutes up to 72 hours.
Getting PayPal cashouts instantly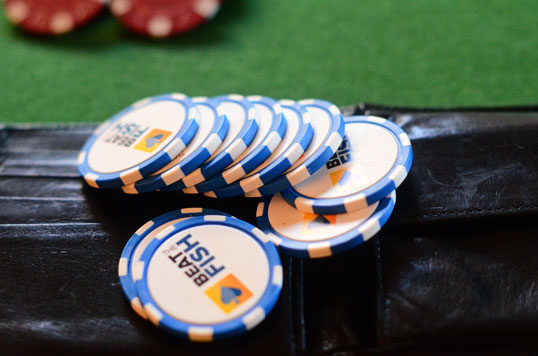 Setting up a new e-wallet like Skrill or NETeller often means dealing with fees, exchange rates, and delays.
Poker PayPal sites credit your account with no fees, sometimes instantly, and are then in an account you already have your bank account tied to.
You can also then spend all or part of your poker site cashout at any other merchant that accepts PayPal.
Something that I always get a kick out of is playing online for a couple of hours, requesting a PayPal cashout when I'm done with part of my winnings, then going to Amazon and ordering a new movie or a new iPad on a really good night.
For the better poker sites that send PayPal cashouts immediately you can literally turn your night's poker winnings into a tangible product in minutes. It's almost as much fun as putting that cash from the cage into your wallet after a good live session.
Are there any options for poker PayPal on Mac?
Yes, there are at least 2 native options for non-US poker PayPal on any Mac:
888 Poker, the #2 online poker site in the world in terms of traffic, has both a standalone Mac software download and an instant play client that doesn't require any download.
PayPal for poker deposits is fully accepted there with no fees from Germany, UK, Spain, Ireland, Italy, Austria, Portugal, Finland, Denmark, and Sweden.
PokerStars, the biggest online poker site in the world, also accepts poker PayPal deposits and has Mac software, but only from residents of the U.K. And Ireland.
For USA players, the closest you're going to get to Mac PayPal poker sites is with BetOnline due to their unusually high US credit card acceptance rates and Mac software download.
Are there any PayPal poker sites accepting UK players?
Yes, and, in fact, the U.K. and Ireland are actually the most common territories to be supported for PayPal poker deposits. Here's a list of your poker room options for PayPal in the UK: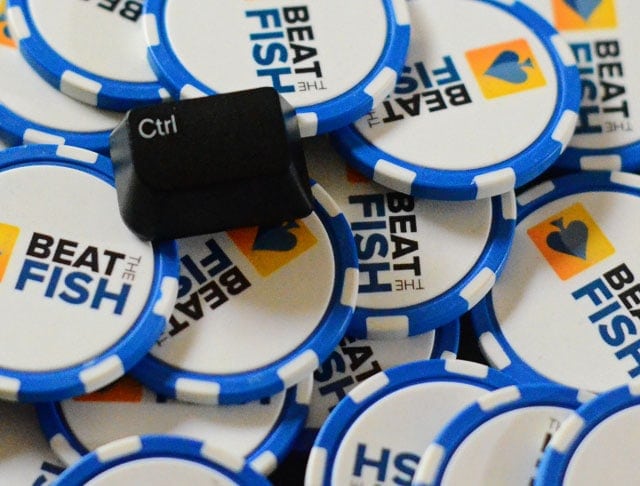 Are there any PayPal poker sites accepting Canadians?
None currently.
My recommendation for Canadian PayPal players would be to take advantage of the $88 free no-deposit bonus given to our players at 888 Poker.
You can try out the poker software for real money and see if you like the site.
If you end up depositing, simply use the same credit card you registered at PayPal or even your checking account with the Instadebit option.
Are there any PayPal poker rooms for Australia?
Currently, no online poker sites accept PayPal deposits from Australia.
As an alternative, I would recommend using the same credit card you did at PayPal directly at the poker room's cashier.
My top choices are currently 888 Poker or BetOnline for highest acceptance rates. Other free options, which function very similarly to PayPal, for Australians using a checking account include Skrill or NETeller.
Ways to make your PayPal accounts work at US poker rooms
BetOnline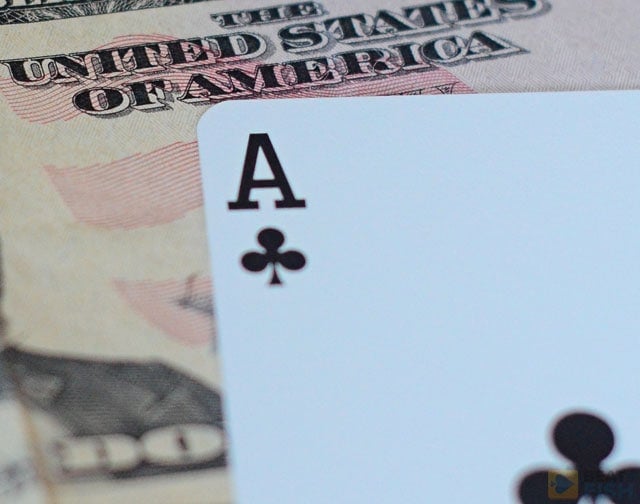 Unlike at other poker sites, the same USA credit or debit card you have registered at Paypal will almost certainly be accepted at BetOnline. I estimate that 80-85% of US credit cards will be processed successfully.
BetOnline also offers cash transfer deposits, which can now usually be placed online using two major services similar to Paypal's purchasing system. Payouts can be made via check or wire, the latter of which sends funds directly to your bank account, similar to Paypal.
Other positives include a sizable 200% bonus, a 50% instant free sports bet, and extremely loose cash tables.
Ignition Poker
Ignition Poker is my second US choice as a Paypal alternative thanks to their progress in credit card acceptance.
Both new and existing players should be able to use the same credit card that can be registered at Paypal without a decline notice from the issuing bank. Deposit success rates are very high at more than 80%.
Ignition Poker has followed the trend of other US poker rooms in decreasing the number of deposit methods but increasing their payment efficiency.
Their payouts are also the quickest in the USA market at under a week. At Ignition, Paypal may not be a direct option, but a debit card linked to your Paypal checking account is almost a guaranteed success for depositing.
More PayPal payment information for USA players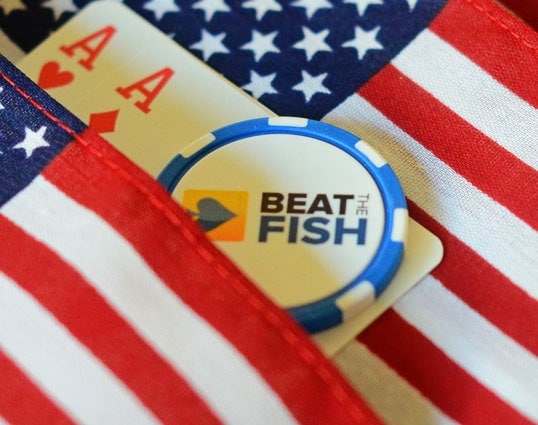 In the earliest days of online poker in the late '90s, Paypal was the most popular USA deposit method.
It was (and still is) the most trusted, widespread, and most marketed of any online payment solution.
However, once the legal ground of online gaming became murkier and the US government actively started pursuing the issue of online poker, Paypal refused to accept business with any gaming operation of any kind.
The fact is that there is currently no way to get money from your Pay Pal account to a US-facing online poker site like BetOnline or Ignition Poker directly.
Any poker room or website claiming to offer online poker Paypal payments to US players is violating their all-encompassing Terms of Service agreement.
It simply isn't smart to attempt to use your Paypal account for "gambling" as your money will likely be seized, your account disabled, and an investigation may follow.
PayPal poker alternatives
On the bright side, there is a much easier solution than trying to play at an online poker site with Paypal. Simply use the same credit card you used at Pay Pal to deposit.
While you might be skeptical of this method as your card has likely been declined at poker sites in the past, there is a growing number of online poker rooms that will not block US credit card transactions.
From personal experience, I can verify that BetOnline accepted my credit card deposit from a major bank even though the same cards had been declined at other sites. The entire process took less than a minute.
PayPal boiled down for American players
Poker Paypal deposits are not an option. Instead, use your US credit card block-free at the poker rooms above. You won't have to deal with an e-wallet, worry about your Paypal account getting frozen, or wait around to verify an account. Any US-issued Visa or Mastercard is pretty much a lock to be accepted at a rate similar to PayPal.
You can do what you want with your own money without a hassle. That's saying a lot in the current online poker industry.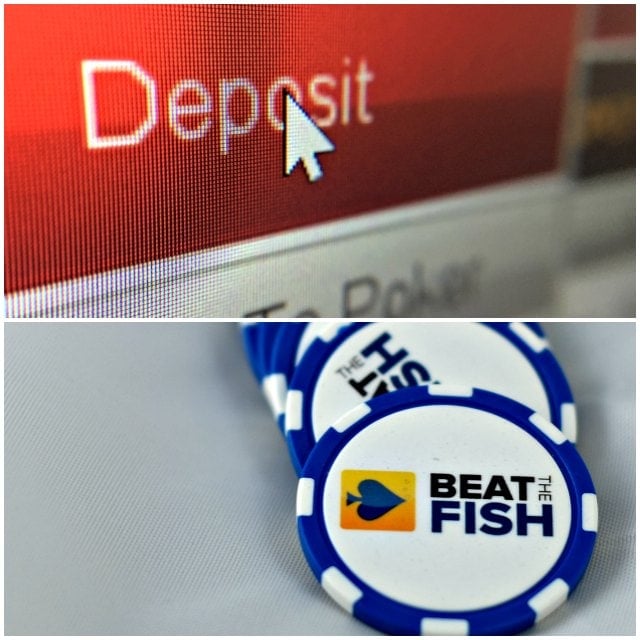 The bottom line on poker sites accepting PayPal
Depositing and withdrawing via Paypal is still an incredibly easy option, provided you are a resident of a country that the poker room accepts for Paypal deposits.
As Paypal has become such a ubiquitous service over the last 15 years you're likely to already have an account there, meaning no extra e-wallet signups or even going to your actual wallet to get a credit card number.
A lifelong poker player who moved online in 2004, Josh founded Beat The Fish in 2005 to help online poker players make more-informed decisions on where to play and how to win once they got there. He hopes to counter the rampant dishonesty in online gaming media with objective reviews and relevant features. Tech nostalgic. Fondly remembers the soup avatar at Doyle's Room.