Stop Bleeding from the Blinds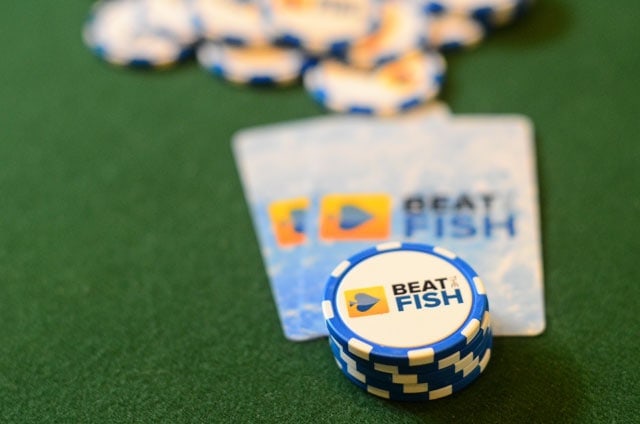 Even though blind play account for 20-33% of your cash game hands depending on if you're playing at 6, 9, or 10-player tables far too few strategy words are written on the subject.
Despite having to involuntarily give a sliver of your chip stack in poor position simply because the dealer button rotates clockwise you can make life easier on yourself by employing some unique methods.
Let's take a look at playing both the small blind and big blind and easy methods that can help turn the blinds from a slow bleed to a profitable position.
How to playing the blinds: the small blind
Fixed-limit Hold'em considerations
Many professional players and poker authors will tell you that you shouldn't put extra money into the pot that you don't have to unless you have some semblance of a hand.
I suppose this is often true in limit Hold'em because you don't really have large implied odds if you do hit a big hand with your garbage cards from the blind.
In fixed-limit, if you do manage to hit your monster hand and you check-raise your opponents will probably be leery and may very well fold. If you're only picking up a few extra bets it isn't worth it in the long run to play any two cards from the small blind.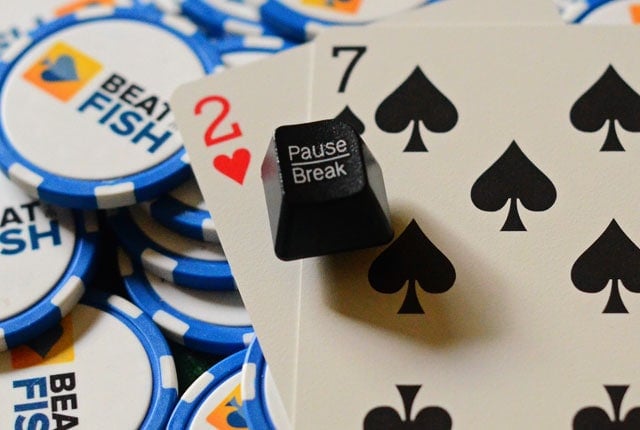 However, even in limit play it only costs you half a bet so long as no one has raised the hand. So long as 2-3 other players have limped in pre-flop I still think the pot odds make a call obvious with almost any 2 cards if you're confident in your post-flop play.
No-Limit Hold'em
In no-limit games the pure pot odds and also implied odds are so much greater that it is almost always worth it to play any two cards from the small blind if there are at least 2-3 pre-flop limpers ahead of you.
Your opponents simply can't put you on a hand range from the blinds and the rare monster flop from your 2 random rags will be incredibly disguised.
Example hand on the profitability of blinds
Consider this hand:
You have Q-5 offsuit from the small blind. When it gets to your turn 4 others callers are choosing to stay in for the minimum bet. You call for half of a bet and 6 of you see a flop of Q-5-4. This is a great flop for you!
Suppose you decide to set up a check-raise. One player from middle position bets about the size of the pot and everyone folds until it's your turn.
Now, perhaps he has made a set on the flop, however even if he has a set of 4s you can still hit another Q or 5 to make a full house.
You decide to raise him back 3 times his bet. Your opponent raises you all-in and you quickly call.
The turn brings a 7 and the river brings a J. Your opponents turns over pocket K-K and you've just doubled up.
Lessons learned
This is a real hand that I've played in and some people really like to slowplay big pocket pairs for whatever reason.
They've let you in for a very small price and you've hit two pair. Flopping two pair with a couple of rags occurs more often than you think so you should often try to see a flop from the small blind when several players are involved.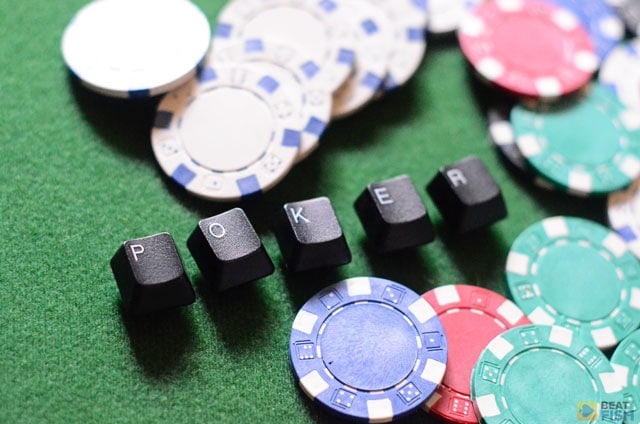 Staying disciplined on the flop from the blind positions
If you do choose to see a flop you must have the discipline to let your hand go on the flop, even if you caught a piece.
If you had that same Q-5, but the flop came K-Q-J you're obviously out. There are just too many draws and made hands that probably have you beaten right now. Fold to play another day.
When everyone folds to the blinds
If you play an aggressive game another consideration may be to raise when everyone folds to the blinds. If you're on the small blind, consider raising 4x the big blind.
Your opponent is going to have position on you throughout the hand, but he's still going to need to be holding something relatively strong to make that call.
If he does call and you don't get any help on the flop you're going to have to check and fold is he bets. If you get raised preflop and you don't have a hand you tried your best to steal but you're going to have to call it quits at this point.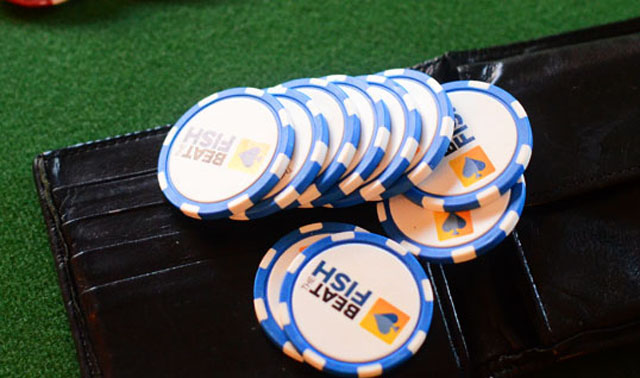 Many players get themselves into trouble by continuing with a bluff even when they get raised. Why do it? You were caught bluffing and, unless you have a strong reason to believe that your opponent is also bluffing with a worse hand, just fold and fight another battle.
You can also try to raise from the big blind when you're up against the small blind and he just tries to limp in.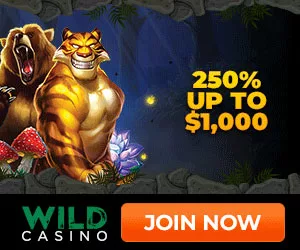 Remember, it almost always makes sense to play the small blind with any two cards. You could flop a monster, and you'll often get paid off well for it. Just be willing to drop your hand when you don't flop that monster.
DON'T
...spend another penny on yet another poker book.
I'm giving away my 6-part course if you download it in the next 24 hours.
"The whole PDF on the Beat The Fish guide was absolute gold for me. Very impressed, has really made a difference to how I play my game from when I first started. Definitely built up my confidence in the game and helping me to stop spewing off chips." -Dylan Walsh
Playing the blinds: the big blind
When you are in the big blind you should be careful not to get involved with trash hands. If you can see the flop for "free" if no one raises the pot you have no choice but to proceed. Just don't get suckered into calling raises just because they aren't that big.
It might feel like you are getting good immediate odds, but there is a big difference between just adding half a bet from the small blind and calling raises in the big blind.
Think about what your opponents is raising you with
Once someone raises your random trash blind hand the odds are they have a decent hand and against that range you are probably a big underdog. Furthermore, you will probably be left one on one against your opponent, which reduces your implied odds once you do hit big.
Calling too many raises from the big blind just because they aren't very large and you already have chips in the pot will end up costing you a lot of money.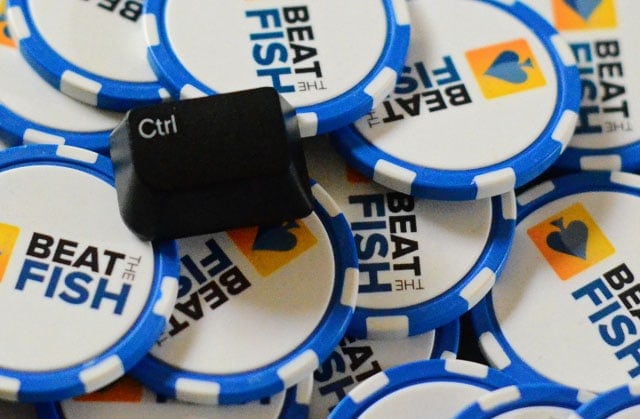 If you believe your opponent is raising with weak hand and just trying to steal you are probably better off re-raising and trying to end the hand right then and there instead of calling and trying to outplay them out of position.
Even if you are a superior player playing against someone who has position on you for the entire hand puts you at a disadvantage.
Adopt proper strategies for playing the blinds and make sure you aren't leaking chips unnecessarily.
Josh is one of the world's most respected online gambling experts. He has been featured on outlets such as CardPlayer, the World Poker Tour, Google News, and Forbes. Josh has nearly 20 years of experience reviewing poker rooms, casinos, and online sportsbooks. He launched Beat The Fish in 2005, which has been peer-certified as a trustworthy gambling portal. Josh's proven systems and extensive knowledge of the iGaming industry have been used by thousands of online bettors to make more informed decisions.