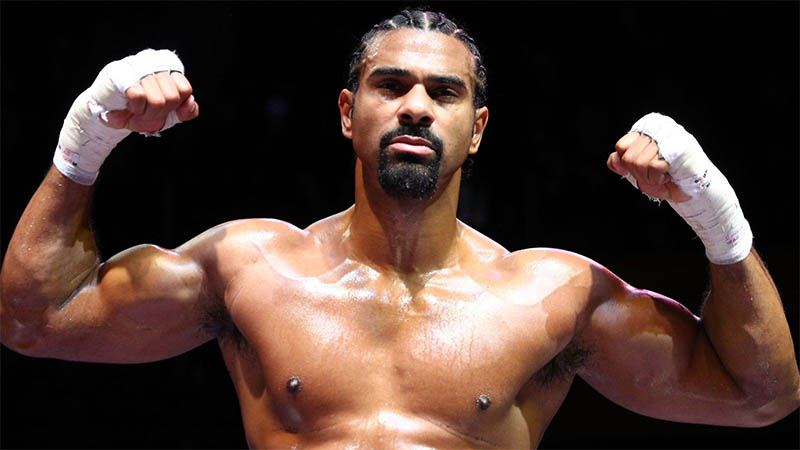 While former world heavyweight David Haye won his first-ever professional boxing match in 2002, his poker career has not gotten off to nearly as good of a start.
After retiring from boxing this summer, Haye announced his plans to become a professional poker player. He teamed up with poker pros from Grosvenor Casino who will help him prepare to take down the GUKPT Goliath 2019.
Four months of poker coaching later, Haye recently made his debut on the felt at a GUKPT side event in Blackpool. Unfortunately, it seems that he was a little bit too eager, as his first tournament was a pretty big bust.
The intensity of the competition at @Grosvenorcasino #Goliath18 tournament yesterday was fierce! 12 months, to learn the skill and hold my own amongst the best #DavidVsGoliath19 #WherePokerLives pic.twitter.com/xNK8y2YWXQ

— David Haye (@mrdavidhaye) 4 August 2018
David Haye teams up with Grosvenor
In August of this year, David Haye teamed up with Grosvenor Casino as part of a poker mentoring and coaching program. Pros like Katie Swift, Joe Beevers, and Jeff Kimber jumped on board to help the former boxer learn about playing professional poker. Together, they decided that he would be ready for his debut at next year's GUKPT.
Even though he's a complete beginner and isn't particularly familiar with the rules of the game, Haye is an eager learner and was excited for the challenge that has been cleverly named David vs Goliath:
"I'm such a novice so I have to focus on the fundamentals. I don't want to embarrass myself in a year's time. That's not why I'm here. I want to sit down with confidence and will enter the tournament to win."
A KO on the Felt
I wish that we could say that the team was successful in their daring endeavor to prepare David Haye for the world of professional poker in just a few months.
Little is known about his performance at the Goliath, as Haye wasn't there long enough to make an impression. Many of the other runners didn't even know he was competing.
So, it's likely that after he busted, he quickly left the venue.
Does this teach us anything about poker coaching?
While David Hayes' story isn't the best example of successful poker mentoring, there is actual some value in studying under a more accomplished poker player.
There are plenty of poker coaches out there that offer to help beginners hone their skills and become winning players. Many poker pros will admit that they've worked with a coach or two in their careers.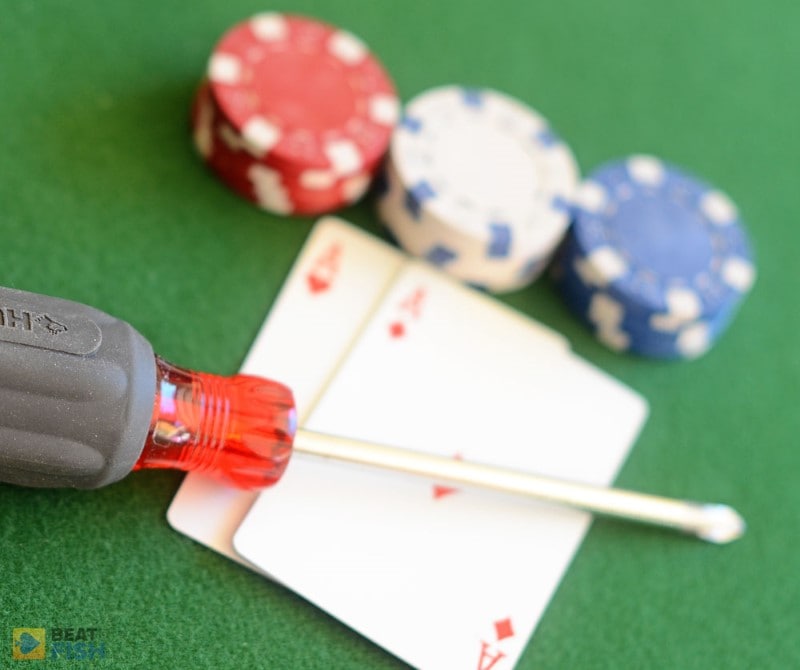 The lesson that we learn from this situation is that learning poker takes time, even when you're working with a talented coach. Players need to play thousands of hands to really grasp the game and engage in hours of discussion with their mentor to analyze their performance.
Four months wasn't nearly enough time for Hayes to learn everything he needed to know in order to take down a tournament. It's likely that he needed a few more months or even a year before he would be able to compete with professional players and actually have a shot at winning.
Still, there are 8 more months until the Goliath poker tournament in 2019. So, there's plenty more time for David Haye to perfect his poker playing strategy.
If any one thing can be said about him, Haye's a certainly a fighter and its unlikely that he'll let a single defeat get him down.