The PaiWangLuo Poker Network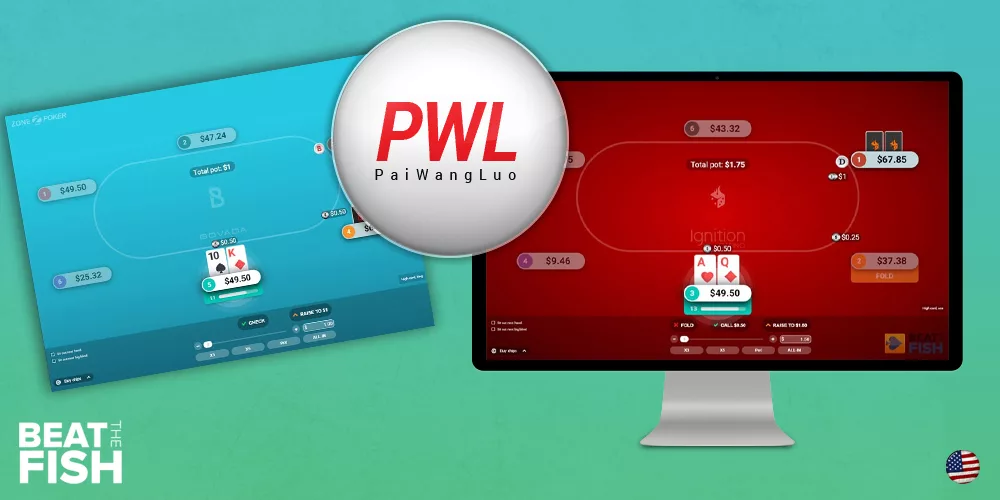 The PaiWangLuo Poker Network, formerly known as the Bodog Network, is the largest and most popular online poker network catering to players from the United States and Canada.
With its vast player pool, the network offers a bustling online poker community, ensuring that players can always find a game that suits their preferences and skill levels. Unlike other networks that struggle to maintain a decent player base, the PaiWangLuo Network boasts over 2,000 concurrent cash game players during peak times, making it the clear leader in the US market.
Overview of the PaiWangLuo Sites
The PaiWangLuo Poker Network consists of five sites in total, with three of them pooling their players together. The primary sites for US players are Bovada, Ignition Poker, and Bodog.eu.
These sites share the same software and game options, providing a seamless gaming experience for players. Additionally, there are two Asian-focused sites, Bodog88 and Bodog India, which have separate player pools and are not covered in-depth in this guide.
The Recreational Player Model: Keeping the Games Easy
One of the key advantages of playing on the PaiWangLuo Network is the recreational player model implemented by the network. Unlike some other networks that cater to professional players and offer high rakeback deals, the PaiWangLuo Network focuses on providing a fun and enjoyable experience for recreational players.
This approach has resulted in games that are noticeably easier to beat compared to rival networks, so you'll notice that my Fish Ratings are pretty high for sites on this network.
The recreational player model aims to create a level playing field for all players, regardless of their skill level. It discourages the use of sophisticated tracking tools and software that give an unfair advantage to experienced players.
As a result, the games on the PaiWangLuo Network attract a higher proportion of casual players, making them more profitable for skilled players.
Game Variety on the PaiWangLuo Network
The PaiWangLuo Network offers a diverse range of game options to cater to the preferences of all players. Whether you're a cash game player, a tournament enthusiast, or a fan of sit n go's, you'll find something to suit your style on the network. Let's take a closer look at the different game options available.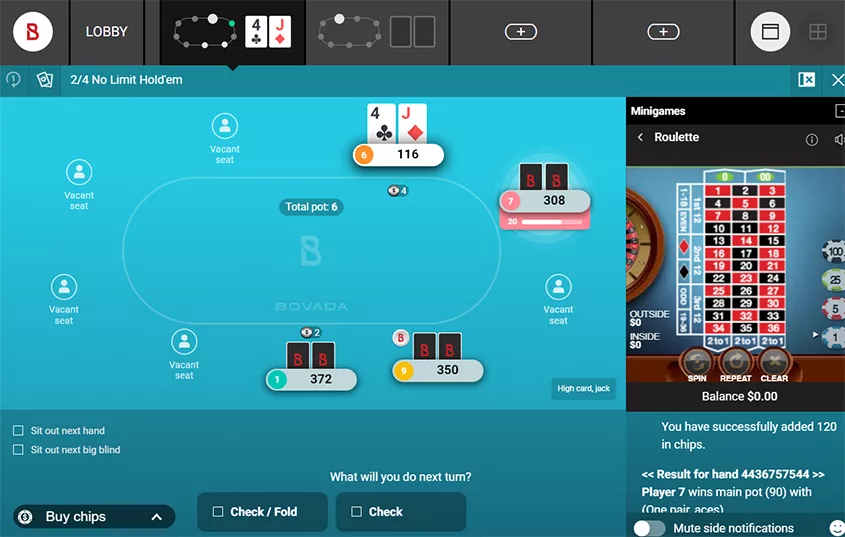 Cash Games
Cash games are the bread and butter of the PaiWangLuo Network. They offer a wide range of stakes, from micro-stakes to high stakes, ensuring that players of all bankrolls can find a suitable game.
The most popular cash game variant is Texas Hold'em, but you'll also find other variants like Omaha and Stud. The network's player pool ensures that there are always cash games running at various stakes and table sizes for most of these variants.
Fast-Fold Poker
Fast-fold poker, also known as Zone Poker on the PaiWangLuo Network, is a popular game format that allows players to quickly fold their hands and be instantly seated at a new table with different opponents. This eliminates the waiting time between hands and allows for a faster-paced gameplay experience.
Fast-fold poker is particularly best suited for players who enjoy playing multiple tables simultaneously or those who prefer a more action-packed style of play.
Tournaments
Tournaments are a staple of the online poker world, and the PaiWangLuo Network offers a wide variety of tournament options for players to enjoy. From daily guaranteed tournaments to special series and satellite events, there's always something happening on the network.
The tournament schedule caters to players of all budgets, with buy-ins ranging from a few dollars to higher stakes events. Whether you're a casual player looking for some excitement or a seasoned pro chasing big prizes, you'll find tournaments to suit your preferences on the PaiWangLuo Network.
Sit n Go's and Satellites
Sit n Go's (SNGs) are single-table tournaments that start as soon as enough players have registered. They offer a quick and convenient way to play tournament-style poker without the need to commit to a larger multi-table tournament.
The PaiWangLuo Network offers a variety of Sit n Go formats, including standard SNGs, turbo SNGs with faster blind structures, and jackpot SNGs with the chance to win huge prizes.
In addition to Sit n Go's, the network also runs satellites to major live events and online tournaments. These satellites give players the opportunity to win their way into prestigious events for a fraction of the cost.
Whether you dream of playing in the World Series of Poker or other renowned tournaments, the PaiWangLuo Network provides a path to qualify through its satellite offerings.
So, if you're on Bovada or Ignition Poker and you like the look of a tournament but the buy-in is a little bit too expensive for you, it's very likely that you'll find a satellite that will earn you entry into it somewhere down the line.
Depositing and Withdrawing at PaiWangLuo Sites
A crucial aspect of any online poker experience is the ease and security of depositing and withdrawing funds. The PaiWangLuo Network understands the importance of providing a smooth banking experience for its players, and it offers a range of payment options, while catering more specifically to those using Bitcoin and other cryptocurrencies like Ethereum and Litecoin.
Licensing
The PaiWangLuo Network operates under the licenses of its respective sites, such as Bovada and Ignition Poker, Curaçao eGaming, which is recognized as a reputable jurisdiction. These licenses ensure that the network operates in compliance with the highest standards of fairness, security, and player protection.
Comparing the PaiWangLuo Network Operators – Who Is The Best?
While the PaiWangLuo Network consists of several sites, each with its own branding and specific offerings, there are key similarities between them. However, it's important to note that there may be slight differences in terms of software, game selection, promotions, and loyalty programs. Let's take a closer look at two of the primary operators on the network: Bovada Poker and Ignition Poker.
Bovada Poker
Bovada Poker is the largest US skin on the PaiWangLuo Network, attracting a significant number of players with its extensive game selection and generous promotions. The site offers a wide range of cash games, tournaments, and sit n go's, ensuring that players have plenty of options to choose from.
Bovada is known for its soft games, making it a favorable destination for recreational players looking for a more casual poker experience.
In terms of software, Bovada offers downloadable clients for both Windows and Mac users. I've found that it doesn't have the most modern design, but it is reliable and user-friendly. Bovada also offers a mobile poker option, allowing players to enjoy their favorite games on the go.
Ignition Poker
Ignition Poker is another big name on the PaiWangLuo Network, offering a sleek and modern gaming platform. The site shares the same player pool and game options as Bovada, making it a good alternative for players who prefer a different user interface.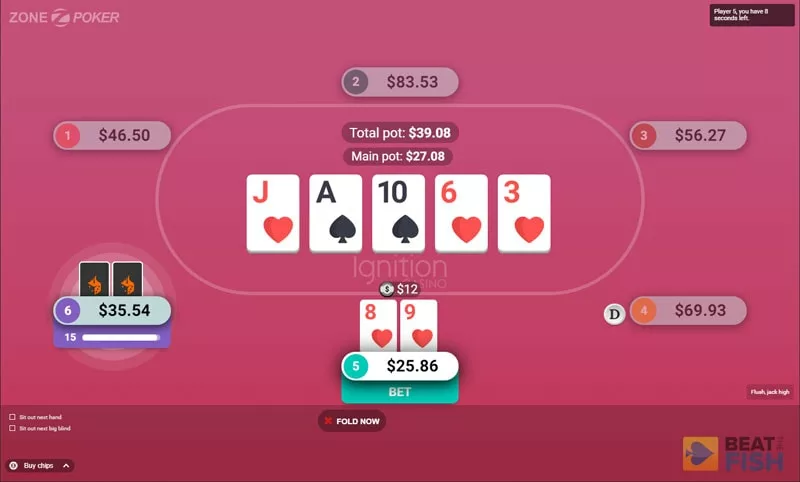 One notable feature of Ignition Poker is its anonymous gameplay. Players are identified by a unique player number rather than their usernames, ensuring a level playing field and preventing data mining and tracking tools from influencing the games. This anonymous gameplay adds an extra layer of security and fairness to the overall poker experience.
Game Softness and Fish Rating
One of the biggest advantages of playing on the PaiWangLuo Network is the softness of the games. Thanks to the network's recreational player model and its focus on attracting casual players, the games are generally easier to beat compared to other networks. This means that skilled players have a higher chance of enjoying a positive win rate.
The softness of the games can be attributed to two main factors:
The emphasis on recreational players discourages professionals and high-volume grinders from dominating the tables. This creates a more level playing field and allows players of all skill levels to compete on equal footing.
The network's large player pool ensures that there are always plenty of casual players at the tables.
Why Choose the PaiWangLuo Poker Network?
The PaiWangLuo Poker Network stands out as one of the top choices for online poker players, especially for US poker players. With its massive player pool, easy-to-beat games, and attractive promotions, the network offers a compelling online poker experience.
Whether you're a recreational player looking for some casual fun or a more of a pro, the PaiWangLuo Network has something to offer.
The network's commitment to fair play, player protection, and customer satisfaction further solidifies its position as a trusted and respected name in the online poker industry. If you're ready to embark on a poker adventure, consider joining the PaiWangLuo Poker Network.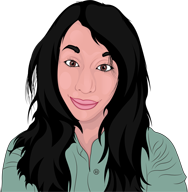 Bethany has been working in online gambling for over 13 years. She got her start in the industry as her first job after graduating from the Professional Writing Program at York University. Having written for many online gaming publications and worked with top casino operators, she has unique insight into the gambling market. Bethany maintains a personal interest in iGaming as she continues to play poker online as a hobby.