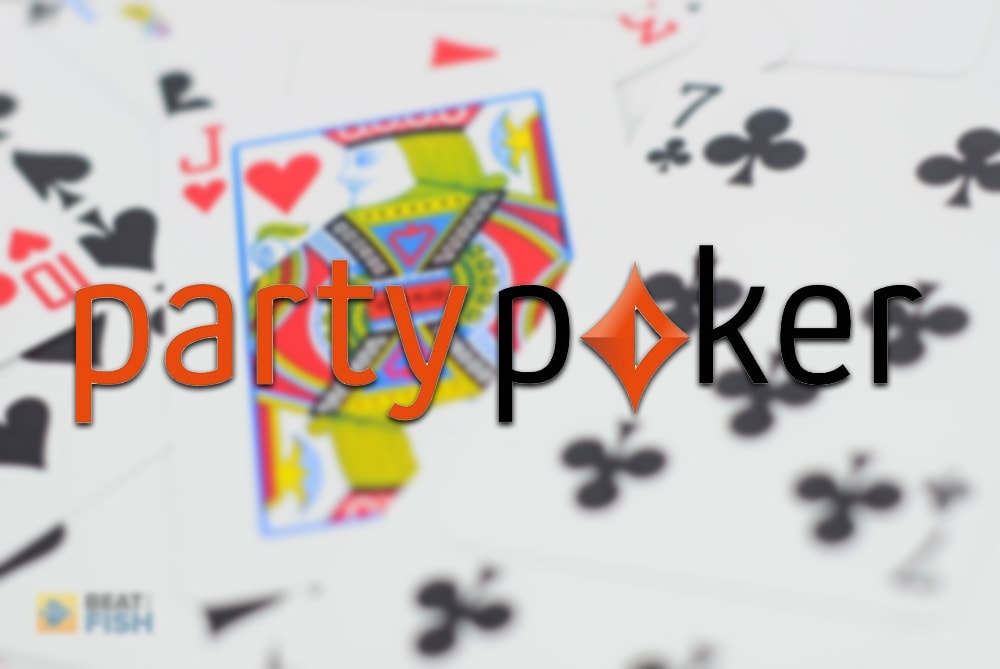 partypoker has rolled out its latest software update and, while it was designed to create a more "rec friendly" online gaming environment, it has been met with plenty of criticism from players. The changes are aimed at preventing bum hunting and protecting casual players, but the removal of downloadable hand histories doesn't seem to be going over well among the online poker community.
Every player who has signed in to partypoker since the update has been required to change their username to make all previous player data now obsolete. Essentially, this has wiped the slate clean. If you had a heads-up display (HUD) that tracked any other players, this information is now no longer available – and, you can no longer look at your old hand histories.
Preventing Data Mining to Protect Casual Players
By removing hand histories altogether from the partypoker platform, the operator is protecting players from data mining.
This process involves the automatic collection of hand histories in order to lump opponents into categories, such as "fish" or "calling stations". It's very valuable insight for experienced players who want to go bum hunting and find easy targets to exploit.
partypoker made changes to its poker software, the start of our mission to make partypoker a safe, fair and honest place to play. – reads a statement from Rob Yong, owner of Dusk Til Dawn poker room and partypoker partner.

The average casual player on partypoker is unlikely to be using an HUD and has probably never considered looking up their competitors to find out what "type" of player they are. So, players who do take advantage of this information are gaining a significant edge over others.
partypoker wants to maintain a fun gaming environment, and doesn't want its recreational players to be scared off. So, the removal of hand histories seems appropriate in this sense, but it does have its downsides, too.
Hand Histories are an Essential Tool in Improving Your Poker Game
Whether you're a dedicated player who intently studies their hand histories, or you're a casual player who shares one or two hands, it's very likely that you'll miss having access to this tool.
By analyzing your own hand histories, you can find out what works and what doesn't in your poker strategy. You can share this information with other players or your poker coach to help you improve your game and become a better player. Without access to this database, it could be difficult to keep track of your progress.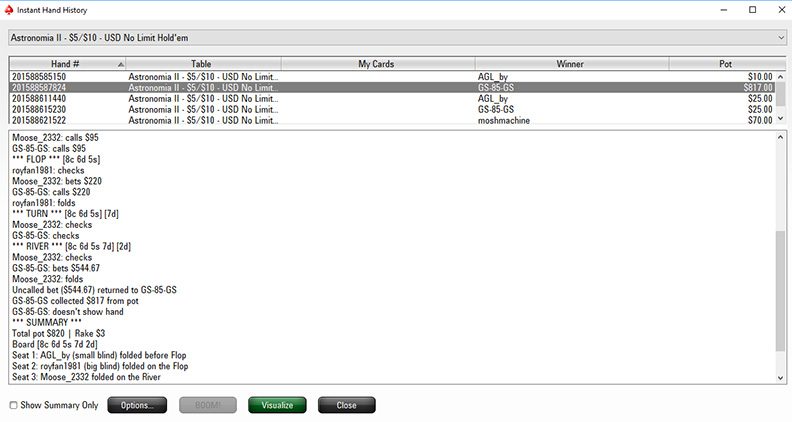 Hand histories also help online poker sites identify cheating. In many cases, players have reported suspicious activity of other players which was confirmed by their hand histories – so, you also have to wonder how partypoker will go about dealing with this issue in the future.
What Do Players Think?
On Twitter, I've seen a little bit of an outcry from some players saying that they're planning to switch to another online poker site, and several players on poker forums have criticized the move. However, the blowback isn't as bad as I thought it would be. In fact, a survey posted by Rob Yong has found that over half players are actually supportive of the change.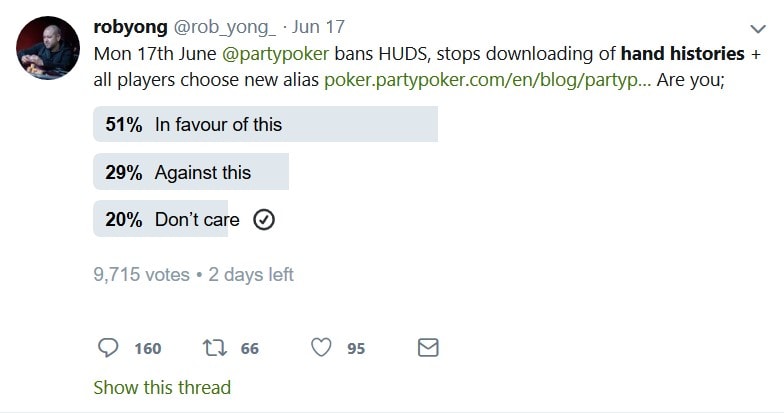 So, what do you think? Are you upset about downloadable hand histories being removed from partypoker, or are you in favor of the change?