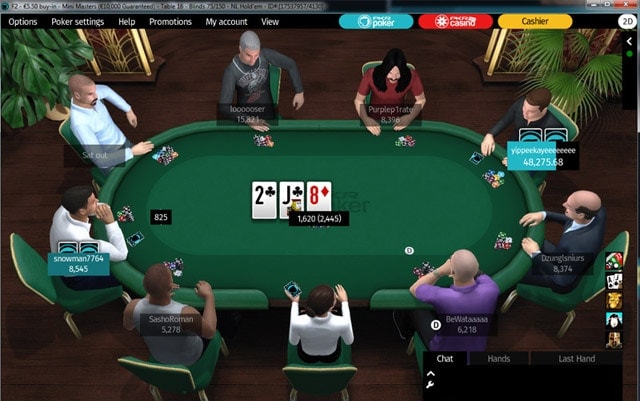 Latest Update: Online poker giant PokerStars has agreed to bail out PKR and refund every dollar of player funds on its platform. Affected players should be hearing directly from PokerStars shortly if they haven't already with instructions on reclaiming their funds.
Update: PKR has updated its barebones website with a jargon-filled update listing the Joint Administrators and Insolvency Practitioners.
There is also an email address (pkr.restructuring@rsmuk.com) listed for "creditors and those with player accounts" to contact. The lack of any sort of organized system or even a basic form for players to fill in is disheartening.
As I'm doing myself, I would urge any player or affiliate with outstanding funds to at least make an attempt to reclaim it by sending in an email. Provide as much information as possible (user name, address, last known balance, etc.) so they have as little excuse as possible to ignore, delay, or reject your claim.
A quick resolution doesn't look promising, as responses "may be subject to some delay", which is lawyer speak for, "You'll probably see Halley's Comet again before you hear back from us." The status message says that more information will be posted "in due course".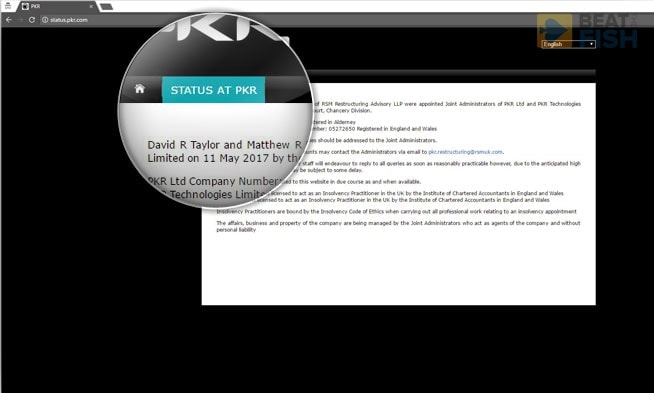 Original story: It's been a while since we last had a major poker site shut down all of a sudden, leaving players to wonder what is going on behind the scenes. However, such times are still not behind us, as evident from the recent development of things at PKR.

The first 3D poker room that's been around for years has been down for more than 48 hours now, and the only information players have been given is that the "site is experiencing financial difficulties." These words probably came as a cold dagger in the backs of many players with outstanding balances at PKR Poker.
Cold shower for PKR players
It was on Wednesday, May 3rd, that the dreaded message first appeared on the PKR site. For a brief period, it stated the site was down due to regular maintenance, but it quickly changed to quote the earlier mentioned financial issues.
This created a certain degree of panic among players, as they weren't just blocked from accessing games, but they were also unable to access their cashiers, meaning the funds were stuck, without an option to request a withdrawal. For some, this brought back the unpleasant memories of the events of Black Friday.
PKR shutdown confirmed
After a short period of uncertainty, where players were still having some hopes it was all just a big misunderstanding, Microgaming came out with the official statement, clarifying the situation. PKR has been a part of Microgaming for more than a year now, as they joined the network in March 2016.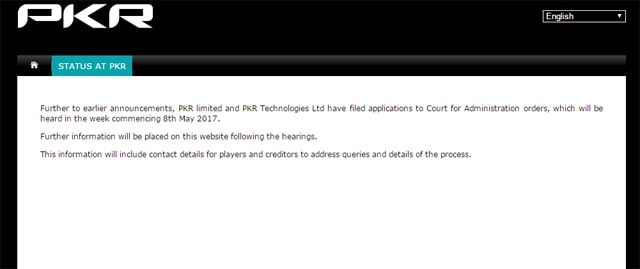 According to the statement that was posted yesterday (May 5), PKR has submitted an application with the UK court for an administration order. This is the process prescribed by the UK law for insolvent companies designed as a protection mechanism of sorts.
Are PKR players' funds safe?
While we could spend more time exploring all the legal issues around the PKR shutdown, there is really just one thing that everybody's concern about at the moment. What will happen with the players' funds? Going by examples such as Full Tilt or Absolute Poker, it is only natural that players are scared the money they had at PKR could be stuck in a limbo.
The announcement by MPN isn't too reassuring. They emphasize all the funds were held by the room, meaning the network has no responsibility whatsoever in this issue. Furthermore, although players' money was kept segregated, this is no guarantee that the funds would be returned immediately or at all!
The future of PKR affiliates remains uncertain as well. At this point, the room has sent out emails, requesting all the affiliates to remove any and all reviews, banners, links, and other advertising materials relating to PKR Poker.
Another one hits the muck
The whole concept of online poker at PKR was something different and unique, providing players with a different experience that had almost a virtual reality feel to it. However, despite being virtually the only room in the market that offered this kind of experience, PKR seemed to struggle to attract players as of late.
This led to their decision to join MPN, looking to boost their player pool, while still maintaining some of their unique features, like their 3D client (with a regular client being available for download as well). Many players voiced their concerns at the time that joining MPN would defeat the whole purpose of PKR and would lead to its demise.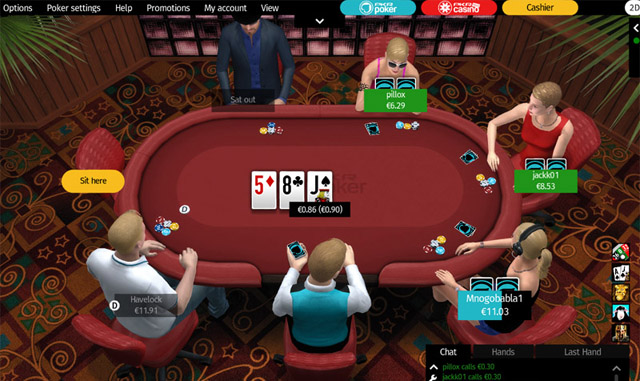 A couple of days ago, that demise has become a reality. The exact reasons for the PKR shutdown haven't been disclosed at the moment, and we might never know the full truth. The best any of us can hope right now is that PKR will at least do the right thing and reimburse their players as soon as possible.
---
If you are one of the PKR players with outstanding concerns, you can reach their support at support@pkr.com. We can imagine they're dealing with a great number of emails at this point, so you probably shouldn't expect to receive an answer within a few hours, but there is no harm in reaching out if you believe they could provide you with more specific information about your particular case.