How Patrick Antonius has Quietly Dominated Poker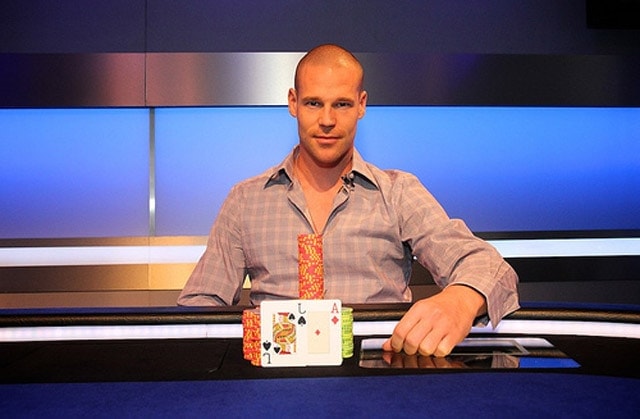 Born in Helsinki, Finland, on December 13, 1980, Patrik Antonius had his career goals set on a path quite different to that of a professional poker player. However, the events that transpired in his life led him to the green felt where he was able to find a degree of success very few of his peers can boast.
Promising tennis career abruptly ended
Patrik, who had a great natural talent for sports, set off to become a professional tennis player during his teen years.
Things were going well for the young Fin for a while, but when he was 15 a serious back injury crushed his dreams. Despite his willingness and ability, he had to come to terms with the fact that he would never become a tennis pro.
Patrik Antonius discovers poker
Full of competitive spirit but with little to do, Antonius had to find another venue where he could show his talents.
As all traditional sports were out of the question due to his injury he stumbled upon poker when he was seventeen. It didn't take long before he was hooked.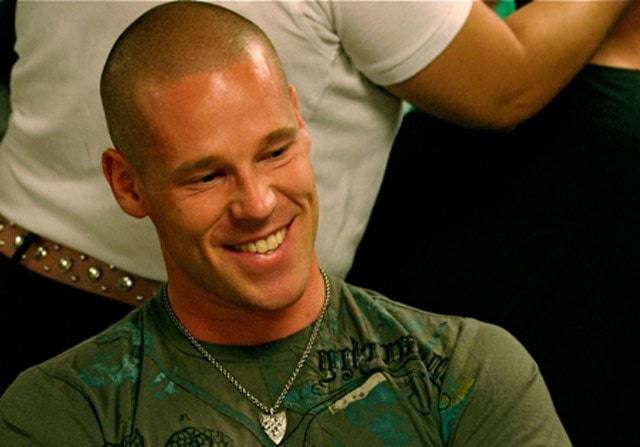 As soon as he turned 18 Patrik found his way into a local casino. However, as his game of choice has always been Pot Limit Omaha, the inherent variance did not prove kind to the Fin. He was a big winner in his home games, but he couldn't find the solution for the casino tables.
However, a born fighter and winner, this did not discourage Patrik Antonius. He kept coming back for more, stubbornly losing money but determined to win. Eventually, things started to turn around as his knowledge grew and the variance evened out. Finally, he has become a winner.
Online winings for Antonius
In 2003, Patrik discovered online poker and that was the moment that would truly define his poker career. Guided by his live experience and helped by the softness of the games back in the day, he was able to deposit $200 into his online account and never look back.
In a matter of months, he was able to turn that $200 into $20k. The rest is, as they say, history.

Over the years, he would become a real force to be reckoned with on the virtual felt.
According to HighStakesDB, between 2008 and 2013 he accumulated online winnings in excess of $11 million on Full Tilt alone. On PokerStars, playing as 'FinddaGrind', he won just shy of $6 million between 2007 and 2016.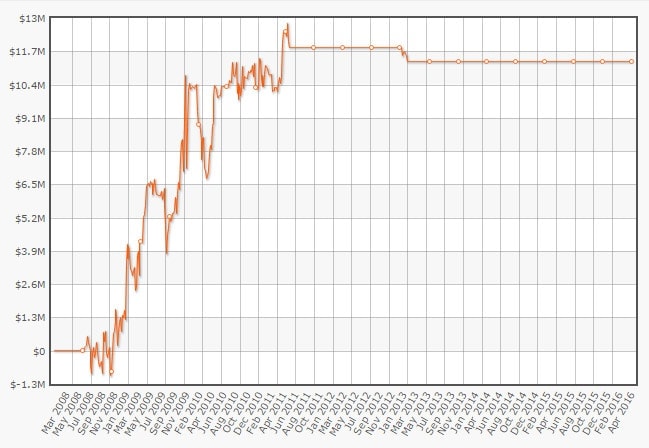 A fixture at the old Full Tilt
During the gold days of Full Tilt Poker, Patrik Antonius was a regular fixture in all the big games, rubbing his virtual shoulders with other high stakes legends like Tom 'durrrr' Dwan, Viktor 'Isildur1' Blom, and Phil Ivey.
Antonius actually holds the record for the biggest pot won in the online poker history. It was back in 2009 against none other than 'Isildur1.' When it was all said and done, the Fin dragged in the pot of $1,346,946.
No training or tracking necessary
Although those games are not as big as exciting as they once were, he is still takes a seat every now and then. However, in a recent interview, Antonius admitted that he feels at a big disadvantage when playing online these days as everyone uses different types of software to gain an edge. The Fin himself never used any of the outside help when playing and even claims that he had never read a poker book or watched a training video.
Patrik Antonius' live tournament results
Although primarily a cash player who mostly focused on online games, Patrik does have close to $7 million in live tournament earnings.
His biggest cash came in 2012 when he finished runner up to Phil Ivey in the $250k Aussie Millions Challenge, earning $1.2 million. His only other seven figure score came much earlier, in 2005, when he came second in the WPT Five Diamond World Poker Classic in Las Vegas.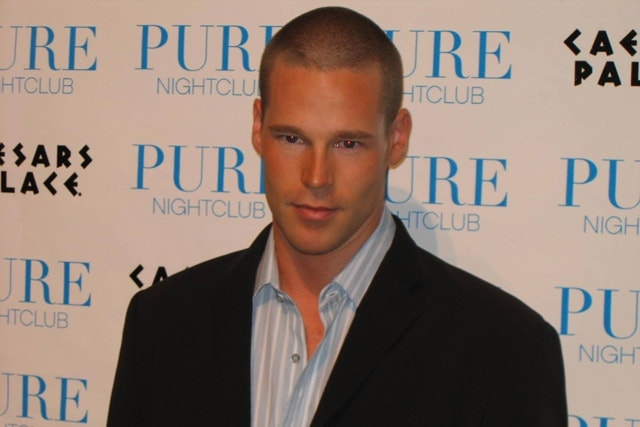 Earlier in 2005 he also claimed an EPT title after winning the Baden Main Event for almost $350,000.
He has no WSOP bracelets to his name, but this is primarily due to the fact that he focuses most of his energy on good cash games around the globe. Anyone who had an opportunity to see him play on High Stakes Poker or Poker After Dark is certainly well aware of his ability at the table.
For a while, Patrik Antonius was also a sponsored Full Tilt player. Later, he joined the Ivey League site as one of the elite coaches.
You can follow Patrik on Twitter @Patrik_Antonius
Ivan first started playing poker in 2006 and played professionally from 2010-2013. He holds a BA in English language and literature. Since joining the Beat The Fish team in 2016, Ivan has made a significant impact, leading the news section and contributing numerous feature articles.