The Repeatable Way to Win with Checking on the Turn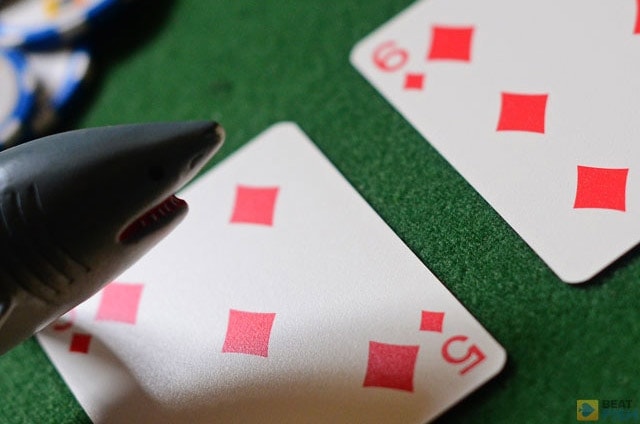 Occasionally, you need to mix up your play, change gears, and disguise your hand as much as possible to keep your opponents from getting a read on your hand. If you can make such a move and extract more money out of your opponents, it's even better.
One such technique that I love to pull occasionally at loose and aggressive online tables is checking on the turn to elicit a bet on the river.
You should note that this move works best when you're holding a very strong hand, you're in position (acting after your opponent), you've been playing the hand aggressively, and you're up against only one other player.
Example of checking on the turn holding a monster
Often, you'll run into this situation when you've been dealt a big hand like pocket Aces or Kings. Let me guide you through a hand I played recently as an example. This was an online $1/2 9-seated no-limit ring game. From middle position I was dealt…


Preflop, I raised the hand to $10 as I usually do with pocket Kings to thin the field and get rid of anyone holding a raggedy Ace. Only the big blind called me. The flop brought…



My lone opponent checks to me. You should note the big advantage that I hold because I'm able to act after my opponent. This is always preferable in hold'em. At this point, I'm not too worried about a 6 and I still believe that I have the best hand. However, I want to protect against a possible flush draw or him hitting an Ace if he has something like A-Q.
The pot is now $21 so I bet out $25. He called me again. I'm getting suspicious but I still think that I have the best hand so I'm still betting for value. The turn brought…

So, the board now looks like this…




Obviously, I've got a lock hand now with the Kings Full of 6s and I'm not worried about any draws. My opponent checks and what do I do? I check right behind him. Why the heck would I be checking on the turn here?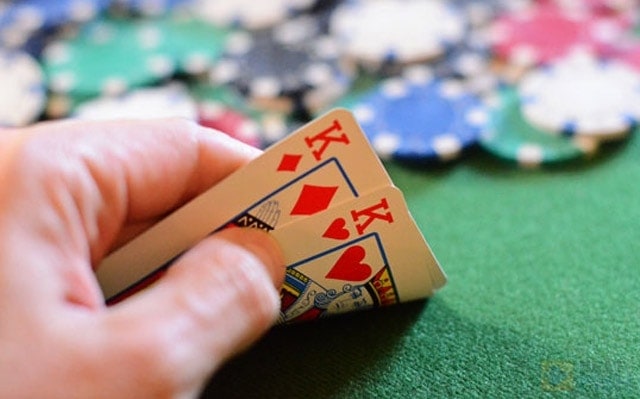 If my opponent did have a King, he probably would've bet out on the turn. If he doesn't have it he won't call my bet. I've made the decision to give him another card that may improve his hand to second-best. Even if he doesn't improve his hand he may think that I've been stringing him along with a pair of Queens and that the King scared me.
The river brought a harmless…

My opponent bets $25 at the river. He's probably thinking that I'll be scared off by his small "value" bet on the river and he can steal the pot. I just double his bet.
In similar situations, you can bet more if you like but realize that he won't call much, if any, of a raise if he's just bluffing on the end.
In my hand, he folds and I pick up a little extra money. In hindsight, he was obviously just making a last-minute stab at the pot.
DON'T
...spend another penny on yet another poker book.
I'm giving away my 6-part course if you download it in the next 24 hours.
"The whole PDF on the Beat The Fish guide was absolute gold for me. Very impressed, has really made a difference to how I play my game from when I first started. Definitely built up my confidence in the game and helping me to stop spewing off chips." -Dylan Walsh
Checking on the turn can make you some extra profit on the river
By checking on the turn with a big hand, I was able to confuse my opponent enough to get him to bet on the end. By my quick check on the turn, it looks to him like I don't have a hand and that I was just trying to scare him off on the flop. This works great against frequent bluffers and overly aggressive players.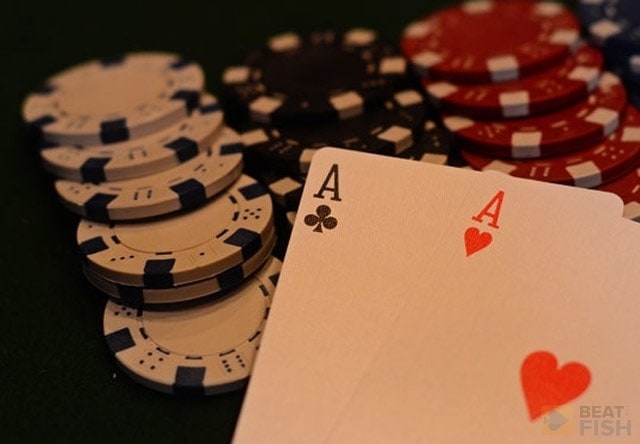 Other hands you might consider checking on the turn with are nut flushes, straights, a set, and sometimes two pair if there isn't an obvious draw on the board.
Of course, you shouldn't use this move all the time but it can be a deceptive tool in your overall bag of plays to help earn a bit of extra profit once in a while.
A lifelong poker player who moved online in 2004, Josh founded Beat The Fish in 2005 to help online poker players make more-informed decisions on where to play and how to win once they got there. He hopes to counter the rampant dishonesty in online gaming media with objective reviews and relevant features. Tech nostalgic. Fondly remembers the soup avatar at Doyle's Room.