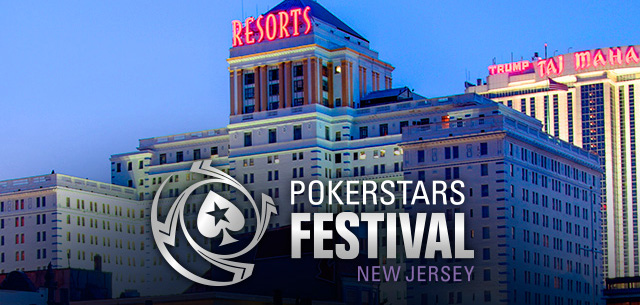 The winner's title in the very first PokerStars organized live tournament on the US soil aptly went to an online qualifier. Jason Acosta won his seat for the inaugural PokerStars New Jersey Festival through an online qualifier on PokerStarsNJ. His initial investment?
Just 5,000 StarsCoin.
PokerStars New Jersey Festival title good for $38,220
In the event you don't know, 5,000 StarsCoin is worth about $50. The PokerStars New Jersey Festival Main Event seat was worth $1,100, which, on its own, is a very decent return on the investment. In fact, that was the biggest reason for Jason Acosta to take a week off work and join the tournament.
Like everyone, he was hoping to win, but he probably didn't really expect it. It was simply the fact that the value of turning 5,000 StarsCoin into a $1k ticket was too good to pass on. When it was all said and done, that initial investment has turned into a very respectable $38,220.
208 runners in the PokerStars New Jersey Festival Main Event
The turnout for the Main Event and other events of the PokerStars New Jersey Festival was in line with expectations. The Main Event saw 208 runners putting up the $1,100 buy in. Of those 208, 39 walked away with more money than they came with, with the lowest payout being $1,576.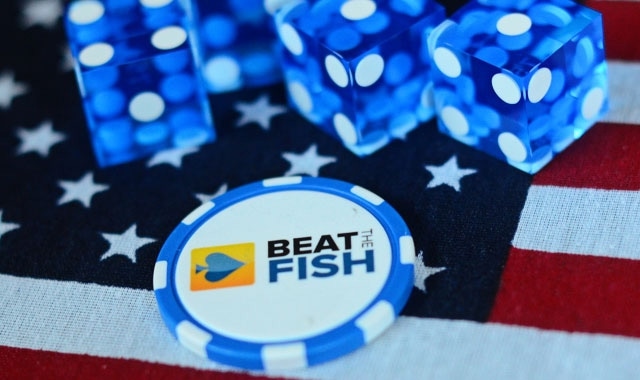 Of course, it was the final table that everyone had their eyes on and where the money would start to get serious.
Jason Acosta makes the most of his week off
When Acosta decided to take that week off work, his reasoning was, "why not, it's basically a freeroll." However, as level progressed, his stack kept growing and it started to look more and more like this poker vacation was going to turn into a very profitable experience.
When the final table was looming, Jason Acosta did find himself somewhat short and looking to get lucky a couple of times. Getting lucky is a standard routine in poker tournaments, though, and winning one without luck on your side in crucial spots is almost impossible.
So, Jason did find those much needed double ups, adding enough chips to his stack to make it to the final table. However, he still had more work to do.
It's about good flipping skills
After he waited out a few players, Acosta started his climb to the first PokerStars New Jersey Festival title with five still in the mix. His pocket Tens held off the Ace King of Matt Affleck. He repeated the same routine a bit later, only this time his AK was well ahead of Affleck's KQ.
Not long after, Affleck was sent to the rail.
That left four players in the hunt for the title. Acosta's good run continued as he found pocket Queens against pocket Tens of David Johnston. Ladies held and Johnston's stack experienced a sever blow; the blow he couldn't recover from as he was sent packing in fourth a bit later.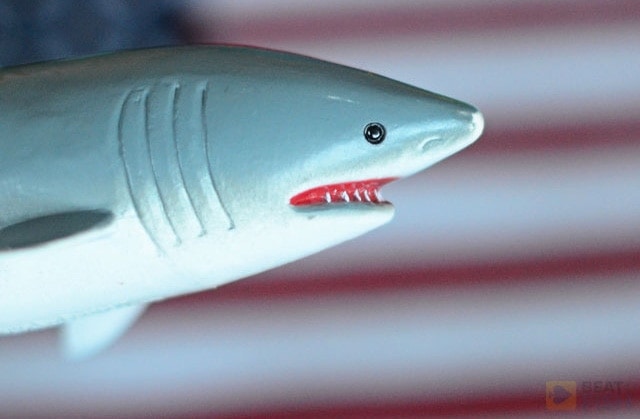 Then, Eli Kim got it in with pocket Deuces against Ace Queen of Mike Gagliano. An Ace hit the flop and couple of cards later, Kim was sent to the rail, earning $20,683 for his efforts.
Unlikely PokerStars New Jersey Festival winner
With Kim making his exit, Jason Acosta found himself in an unenviable position, up against Mike Gagliano, a young gun with nearly $1.5 million in live career earnings and heaps of online experience. Acosta knew he was up against it, but that didn't deter him from putting up his best performance.
Neither did the fact Gagliano was going into the heads up holding a 7 to 1 lead.
True to his form, Acosta wasted no time finding a double up and closing the gap somewhat. It was a cooler hand which saw both players holding a straight, but Acosta's was of a bigger variety. From there on, things simply went the qualifier's way, as he picked up big hands in nearly all crucial spots.
He got into the @PokerStarsNJ Festival Main Event with StarsCoin…and then he won. https://t.co/vKPo72tOIs pic.twitter.com/nnDlQfQHsY

— PokerStarsBlog (@PokerStarsBlog) November 5, 2016
Finally, his Ace King prevailed over pocket Sixes of Gagliano, and it was all over. Jason Acosta, an online qualifier, won the first PokerStars New Jersey festival Main Event, earning $38,220 and marking his biggest cash of the carreer. Gagliano received $28,116 for his runner-up finish.