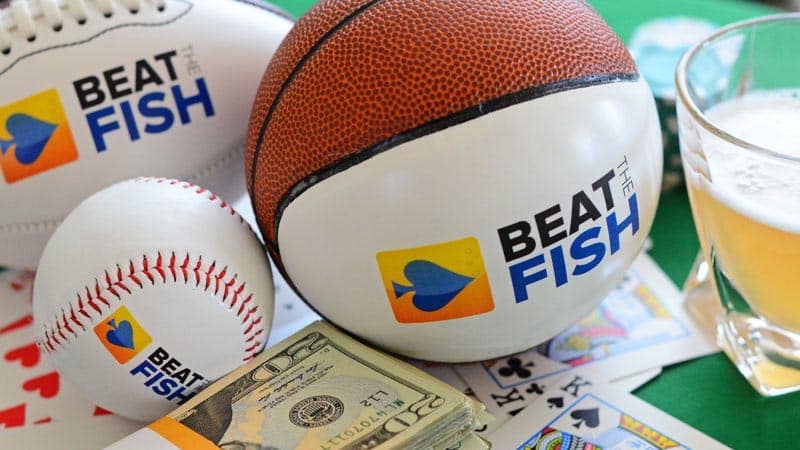 It's been just over ten days since the Ohio Casino Control Commission opened applications for betting kiosks, and a tremendous response has been seen. According to Cleveland.com, over 1000 restaurants and bars across the state have applied with many already receiving pre-approval.
Ohio's 3-Tiered Betting License System
There are three different types of betting licenses available in Ohio:
Type A is for online sportsbooks, and 25 are available
Type B is for retail sportsbooks, with 11 available for professional sports grounds, 4 available for casinos and 11 available for racinos
Type C is for venues wanting to launch sports betting kiosks that will be available in bars and restaurants, and will be operated by the Ohio Lottery Commission
The applications that we're talking about today are Type C. This license will allow a regular hospitality venue to provide sports betting services to its patrons via a kiosk. These are automated pieces of hardware that don't look too dissimilar from slot machines, taking wagers and paying out bets without the need for a human cashier.
Lots of Interest in Ohio's Type C Betting Licenses
Over 1000 bars and restaurants in the state want to host betting kiosks so far, and the Ohio Casino Control Commission anticipates that over 3000 applicants will be submitted when all is said and done.
Thousands of venues across Ohio were notified by the Ohio Lottery Commission that they could be eligible for a sports betting kiosk license. In order to qualify, the business must have a D-1, D-2 or D-5 liquor permit and must be a for-profit enterprise. It must also receive pre-approval from the Lottery Commission before being able to apply for a license from the Casino Commission.
Businesses have until August 15th to submit their applications, if they want to launch on January 1st, 2023, with the rest of the state's sportsbooks.
Ohio's Progress with Passing Sports Betting Laws
When Ohio Governor Mike Diwine signed House Bill 29 to legalize sports betting in the state in November 2021, he said he wanted to "get things up and running as soon as possible" – and, it looks like he's sticking to that goal. While building an entirely new industry can take a long time, lawmakers and gaming bigwigs in the state have been working incredibly hard to ensure that Ohio betting fans will be able to wager on sports by January 1st, 2023.
On January 24th, 2022, the Ohio Casino Control Commission released a proposed list of regulations for sports betting operators which covered licensing fees and other provisional aspects of legalizing the activity. A second set of regulations were launched in March, and it wasn't long before sports brands started teaming up with gambling operators. For example:
Bally's entered into a sports betting partnership with the Cleveland Browns
Caesars Sportsbook and Fubo Gaming will be an official betting partner of the Cleveland Cavaliers
The Cincinnati Reds named BetMGM as their retail partner with Underdog Sports operating their betting app
The Bengals teamed up with Betfred
In June, PointsBet and BetMGM became the first applicants, submitting applications for Mobile Management Service Providers which would allow them to partner with Type A license holders. DraftKings, betJACK, Penn Interactive and BetRivers also applied throughout June and July.
All-in-all, every professional sports team in Ohio has applied, as well as the state's PGA Tour stop. Most have two partners – a mobile and a retail partner – which leaves two retail licenses yet to be claimed.
The initial application window for licenses closed on July 22nd. Companies can still apply for Type B licenses, but it is not guaranteed that these brands will be able to launch on January 1st, 2023.
How to See If Your Favorite Ohio Bar Could Have Betting Kiosks
Cleveland.com has made it incredibly easy for betting fans to get ready for legal sports betting in Ohio. Have a look at their comprehensive list of pre-approved sports betting kiosk licenses here.
Pre-approval is quite a good sign. This means that the venue is very likely to have a full license granted, and something would have to go pretty badly wrong for one not to be awarded.
As Ohio nears its start date for sports betting, we will keep you updated with all of the latest developments.