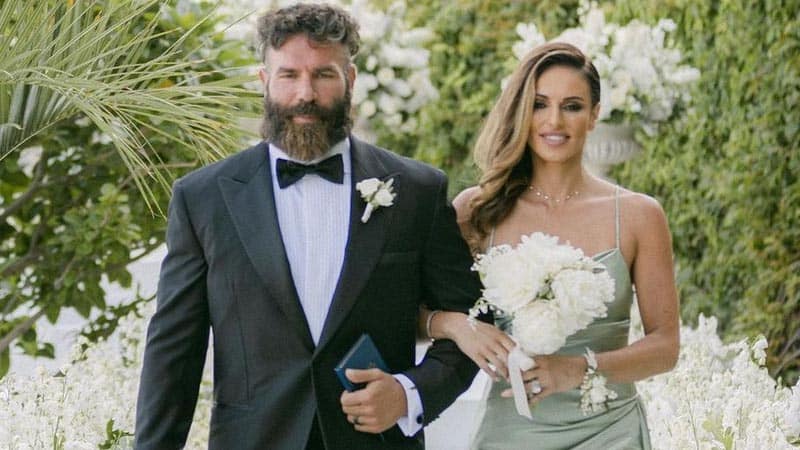 Dan Bilzerian is known around the world for his playboy antics and high-stakes gambling adventures – but it looks like he has finally settled down. The self-proclaimed King of Instagram seems to have finally found his queen, after he posted on Instagram that he "finally did it".
Dan Bilzerian's Wedding Instagram Post
For those of you who haven't seen it, Bilzerian's Instagram post features him all decked out in a full suit while escorting a woman down the aisle. The caption is short and to the point – but, he could really be referring to anything.
View this post on Instagram

Whether or not you're a follower of high stakes poker, you're sure to be familiar with Bilzerian. He's made headlines for his controversial behavior and playing in some of the juiciest poker games – having once won $10 million in a single session.
His Instagram is full of photos with beautiful models as he travels the world. His most recent posts don't indicate that much as changed, but there is still a small possibility that he did secretly get married.
Who Is Dan Bilzerian's New Wife?
Although Bilzerian has not explicitly named his new wife, the internet is all abuzz with articles about Hailey Grice, who he confirmed as his "lockdown girlfriend" in 2020. However, the pair no longer seem to be in a relationship, and the woman in the photo with him doesn't appear to be Grice.
So, as it stands, the world still does not know who Dan Bilzerian's new wife is.
The Internet Reacts – Is It Fake News?
The comments on Bilzerian's Instagram post and many, many tweets are filled with incredulity about "his" wedding. It seems that no one wants to believe that the playboy poker player has actually tied the knot, and are fairly certain that he's just having a laugh.
If someone were to really break down the details of the photo, it seems more like he's groomsman rather than the groom. Normally, the groom walks down the aisle with his parents or on his own – and, in this photo, it looks like he's with a bridesmaid. While non-white wedding dresses are becoming more and more popular, her dress is less of a wedding gown and more of a bridesmaid's dress – but, if it does turn out that this is his wife, it is still a lovely outfit for a non-traditional bride to wear.
As you can tell, we're more leaning towards the possibility that Bilzerian is just trolling his followers. However, if he has actually locked it down and has left the single life behind, we'll be here with more details about the billionaire poker playboy's wedding.