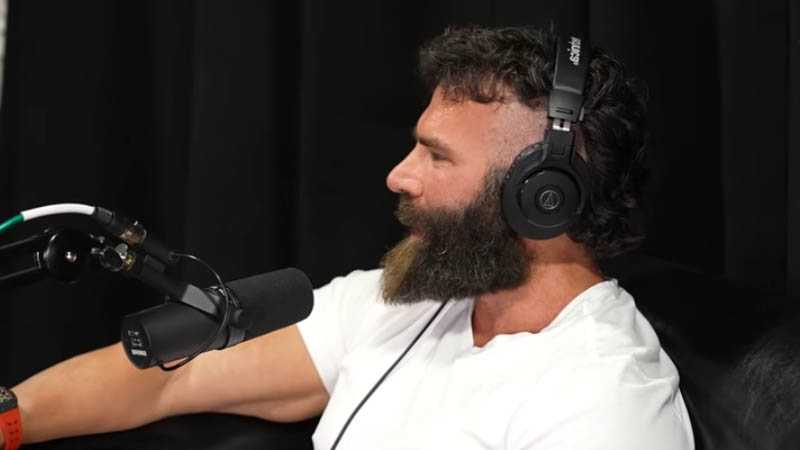 If you thought the stakes for Doug Polk's heads-up challenge were high, you ain't seen nothing yet. This week, Dan Bilzerian announced his plans to take on fellow billionaire Alec Gores to the tune of $100 million on Logan Paul's Impaulsive podcast.
About Alec Gores
If you have any kind of social media account, then you probably already know who Dan Bilzerian is. Alec Gores, though? He's less of a household name, so here's a bit of background.
Gores is businessman who is worth $3.2 billion. He found his fortune by establishing a private equity firm, which has invested in over 130 companies over the years.
In 2011, he was one of many high-profile names involved in high-stakes poker games where convict Brad Ruderman spent money that he scammed from people using a Ponzi scheme. Gores and other attendees of the regular games (the likes of which include Nick Cassavettes and Tobey Maguire)  were sued, since they had won embezzled funds from Ruderman.
Since then, we haven't heard much about Gores in the poker world – until now.
Bilzerian's History with Gores
Dan Bilzerian and Gores have known each other for several years, and their relationship began when Gores reached out to him on social media about a high-stakes poker match-up. In their first game, they were both in for $500,000 with blinds of $2000/$4000, and they continued to meet up from time to time to face off at similar stakes.
Bilzerian told the story of how their pending $100 million heads-up game on the podcast Impaulsive this week. You can watch the entire stream below, or click through to 33:40 to go straight to him talking about Alec:
Gores inspired the idea for the record-breaking heads-up challenge after listening to a podcast, where Bilzerian stated that he'd won over $40 million off of him over the years. He brushed it off, saying that was hardly a big loss to him – so, Bilzerian proposed playing for a much more impressive amount of cash.
Initially, Bilzerian suggested playing for $25 million each – but Alec upped the ante and would only agree to play for $50 million. It's been reported that Bilzerian has his buy-in ready to go and is waiting for Alec to confirm.
"It'll be the biggest, craziest game ever"- Bilzerian said during his interview with Logan Paul.
Will We Be Able to Watch the Match?
I have a feeling that this won't be a small affair. Bilzerian boasted that he wanted to broadcast it as a pay-per-view event, he will certainly find a way to make it public.
It's very likely that we'll be able to watch the match on Twitch, Youtube or some other streaming platform. You can watch Doug Polk's Heads Up Poker Challenge on Twitch, so we imagine that something similar will be done to make Bilzerian's match accessible to viewers.
As we find out more about this exciting heads-up game, we'll keep you updated. Bilzerian is sure to make a big spectacle of it so we'll let you know when and where you'll be able to watch it.