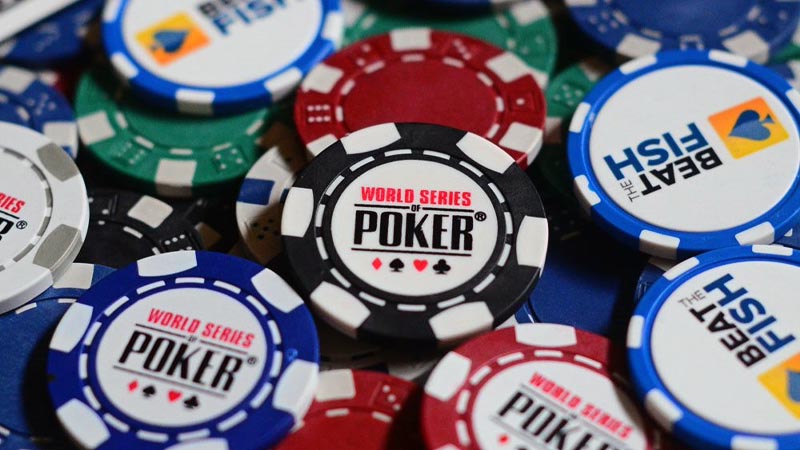 We've seen people from all walks of life transition into professional poker careers – but the winner of this year's WSOP Ladies NLHE Championship definitely has one for the history books . As a radiologist and former competitive skydiver, Lara Eisenberg is one of the more unique WSOP champions.
First Bracelet Win
Lara Eisenberg has taken part in many prestigious poker events, and this is her first-ever WSOP bracelet win. She came out on top of a 644 field, to win over $115,694.
In the WSOP 2021 Ladies Event, Eisenberg held her ground through the first day. On the final day, she entered as the short stack but quickly climbed her way towards the chip leaders.
In the final hand of the event, she found herself heads up with Debora Brooke who had nearly half as many chips.
Eisenberg had KhQd against Brooke's Ks8d, raising to 250,000 pre-flop. The flop came down KcJd2s, so they both held top pair, with Brooke checking and Eisenberg raising to 200,000.

7d was the turn, causing Eisenberg to bet another 300,000. On the river, 10s was dealt and Eisenberg wagered enough to get Brooke all-in.
Both players ended up with top pair, but Eisenberg had the better kicker to land her the win. Brooke still ended up with a nice prize for herself, receiving $71,507.
"It's an absolute dream come true. I came into this event hoping that maybe sometime I would make a final table, and to walk away winning it is an indescribable feeling"
About Lara Eisenberg
Outside of the poker world, Eisenberg is incredibly accomplished. In addition to thriving in a career in medicine, she is also a competitive skydiver.
In 2006, she helped set the record for the largest free-fall skydiving formation. 400 people took part, and they held the formation of 4.3 seconds.
When she isn't floating through the air or sat at a poker table, she works as a radiologist. In many interviews, she's stated that she has a one-week-on, one-week-off schedule, which allows her to make time to take part in plenty of poker events and hone her craft.
It sounds like the perfect balance, so Eisenberg doesn't have any plans to quit her day job just yet. Even though she's making a name for herself in the world of professional poker, she'll be sticking with her medical career. In an interview with the Las Vegas Review-Journal, she says.
"It's going to be hard to pass my day job up entirely, but I'm going to continue to play, and when I retire I'll probably be playing a little bit more."
Other WSOP Ladies Event Winners
Eisenberg is in good company, as a the most recent winner of the World Series of Poker 2021 Ladies Event. Jennifer Tilly, Kristen Bicknell and Lisa Hamilton are previous winners, and they have all gone on to become huge names in the poker world.
This is certainly a great jumping-off point for her career, and Eisenberg could definitely use this momentum to build on her success as a professional poker player. Still, her decision to stick with her career in radiology, and we're definitely excited to see more of her on the felt whenever she retires.