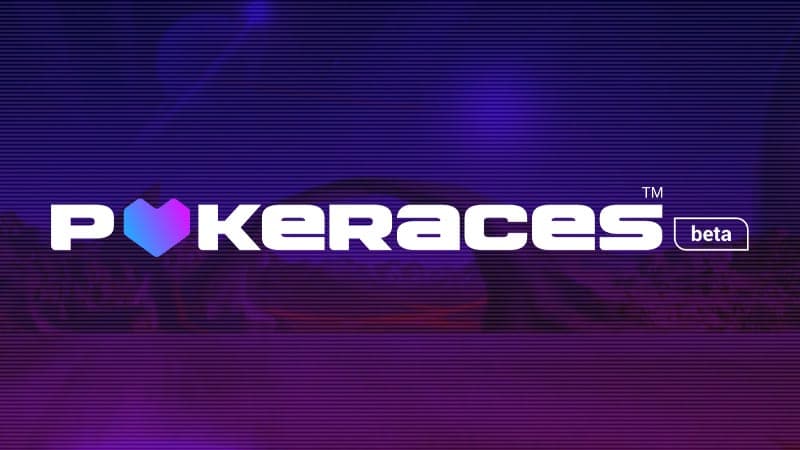 A new online poker experience is on the way, as former executives from Full Tilt Poker and PokerStars are have announced the release of a new platform called PokerAces. Using AI and NFT technology, PokerAces aims to appeal to casual poker players by "levelling the playing field".
PokerAces Wants To Make Online Poker Fun Again
In recent years, casual players in the online poker community have been losing interest. As the field is dominated by grinders and high-level poker players using sophisticated software, it tends to take the wind out of the sails of more casual players who just want to have a little bit of fun.
"Poker is our passion; however, we don't like where online tournament poker is heading. Online tournament play will continue to stagnate until recreational players are re-energized with a fun gameplay experience that respects their time and money" – reads a statement from i3soft, the company developing PokerAces.
With this new technology, PokerAces will give casual players some of their power back. Giving them the chance to work with their own AI bots, the platform will make for a more even playing field among online poker players.
What is PokerAces and How Does it Use AI?
The new PokerAces platform introduces a whole new gameplay format for poker tournaments. It has two phases, the first of which is called the Race to Money. Here, AI poker bots will play against each other until the bubble is reached. Each one have a totally unique playing style, as the meta data of their NFTs will be equipped with "PokerDNA".
The reason the tournaments start out this way is to get to the bubble much more quickly. In a tournament with 1,000 runners, it would normally take several hours to whittle the field down to those who make the money – but, at PokerAces, it would take only 3 minutes.
Then, in the second phase, the actual human players will take over. According to a release from the brand released last month, players could choose between playing themselves or letting the AI continue. While that aspect hasn't been mentioned in the latest information about PokerAces, it would be an interesting concept to allow AI poker bots to tap in and remain playing.
NFT Technology in Poker Aces
What's really interesting about this new platform is that the NFTs that players own will be customizable and they will grow and develop along the players' journey. When a player makes a big accomplishment or lands a big win, the NFT will "level up" and these achievements will be reflected in their metadata.
About i3Soft
The company creating PokerAces is called i3Soft, and the brains behind it have some very impressive credentials in the poker world. Having worked with PokerStars and Full Tilt Poker, it's possible that founders John Caldwell and Bob Williams will create yet another pioneering venture in the world of poker.
We are very intrigued about the future of NFTs in the poker world. I3Soft and PokerAces aren't the first to experiment with this technology. Last year, Polker launched a Metaversa-based poker platform with NFT rewards while Phil Ivey created his own NFT collectibles called Moments.
Even some of the biggest online poker brands have dipped their toe in the NFT pond. PartyPoker announced its plans to work with Theta Labs that allow players to collect iconic moments in poker history and the World Poker Tour has also created avatar-style NFTs.
It's going to be interesting to see how PokerAces changes the poker game, and we'll be keeping our eyes peeled for more information about this platform when it launches. So, stay tuned!