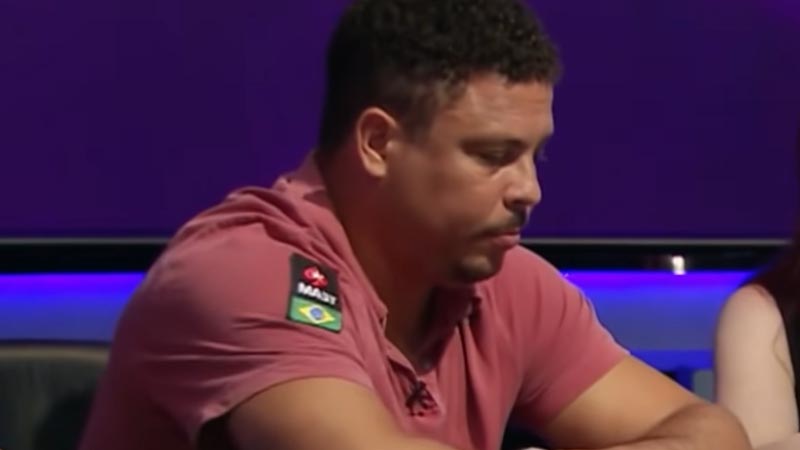 PokerStars has announced that Ronaldo Luís Nazário de Lima, one of the biggest stars in the world of soccer, has re-joined the brand. He will be a brand ambassador for PokerStars, while streaming his play at on the site on his own Twitch channel.
A Very Quiet Announcement
While Ronaldo is an international superstar in the sports world, PokerStars has kept this news relatively quiet. The online cardroom has only announced it via Ronald's social media channels and its Brazilian website but has yet to make an official announcement on their main blog.
"I am extremely excited to announce that I am joining the PokerStars family again. I've always been a huge fan of the game and I'm looking forward to working on some exciting projects in the future" – Ronaldo says in his Instagram poker about the partnership.
So, while information is limited, we're sure that we'll find out more about everything soon. As more details are released, we will keep you updated.
View this post on Instagram
Ronaldo's First Stint with PokerStars
This isn't the first time that Ronaldo Fenômeno has been involved with PokerStars. In 2013, he originally joined the brand's SportStar team. At the time, he joined other superstars in the sporting world like Boris Becker and Rafael Nadal.
During this time as a PokerStars SportStar team member, Ronaldo made some great strides as a professional poker player. In 2015, he cashed in the 2015 PokerStars Caribbean Adventure Main Event and played in some of the biggest poker events in the world.
Streaming His Online Poker Play
While Ronaldo previously played in person as a Team PokerStars member, he will now be focusing his efforts online. Fans will be able to find him streaming his play at PokerStars on Twitch. PokerStars  has not yet confirmed when he will begin streaming, but we're sure that the channel will gain an impressive following as soon as Ronaldo begins.