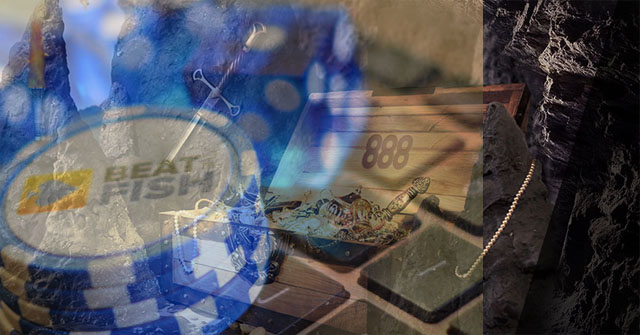 It's always nice to start a new year on a high note. January always represents a sort of a new beginning for most, and poker players, professional and casual ones alike, are no exception. A good way to start your 2017 on the virtual felt is 888 Poker Treasure Quest promo, spreading the leftover holiday joy and $1,000,000 in prizes.
Take on challenges & advance in your Treasure Quest
888 Poker is all about missions and challenges, and their Treasure Quest promo is no different. To grab their share of prizes, players will need to take on special challenges and complete the map showing you the way to the riches. After successfully completing a Treasure Quest mission, a player is rewarded a random prize.
One or two tickets to the Pirate's Prize tournament ($6,000 in prizes)
$1, $5, or $50 in cash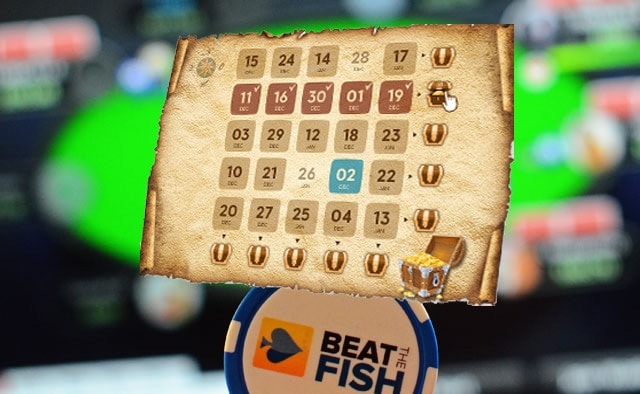 Additionally, as you fill up the Treasure Chest grid, you'll qualify for more prizes, as every completed horizontal or vertical line on the grid will award between $5 and $5,000 in cold, hard cash. The amount is determined randomly, with the smallest amounts obviously triggering more often.
Treasure Quest: How to participate
Getting involved with this cool promo is easy. All you need is an 888 Poker account and some spare time on your hands. Every day, there will be a new challenge awaiting, with the promo running from January 3 to February 25. Complete an easy daily challenge for your shot at a smaller prize and start filling up that grid.
You'll need to complete 25 challenges to fill up the entire grid. Every time you fill up a row or column of five numbers, remember to click on the small treasure chest hiding your prize which can go as high as $5,000.
Play for your shot at $100,000
All players who manage to fill up the entire Treasure Chest grid will also be eligible for a random cash boost at the end of the promotion. The prizes expecting all those who made it all the way through are:
$20 (87.5% chance of hitting)
$100 (12% chance)
$1,000 (0.5% chance of hitting)
$10,000 (0.01% chance)
The $100,000 jackpot (0.001% chance)
While you will need to get lucky to score huge, the 888 Poker Treasure Quest promo gives you plenty of incentive to play as it combines fun and exciting missions with some random cash prizes that can really make your day. If your schedule isn't overcrowded after the holiday madness, it'll definitely be well worth your time to log in once a day and do your bidding.
Who knows, when it is all said and done, you might be the lucky one taking home that sweet jackpot.