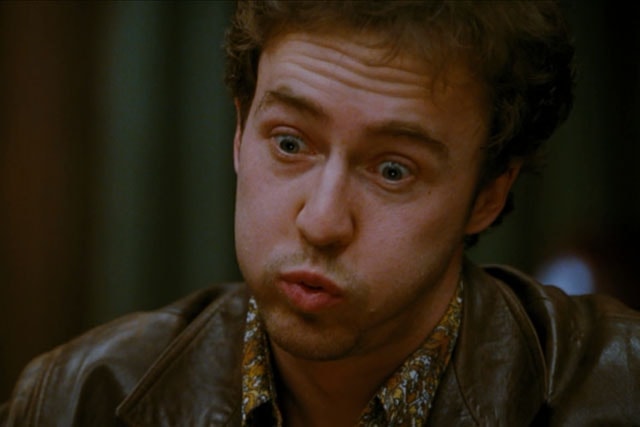 There are a very few poker players out there who have not seen the move Rounders. If you are reading this and belong to that very small group, waste no more time and give it a go. You will not be disappointed. The movie may be way off on some poker-specific details, but as an overall homage to Texas Hold'em, it is very watchable.
Those of us who did see the movie remember all too well the two main characters: Mike McDermott (Matt Damon) and Worm (Ed Norton). The dynamic between two old friends in the movie is a very interesting one, as Worm represents everything that Mike opposes, but at the same time, Mike feels obliged to help his friend who just got out of prison.
Since almost everyone knows this story already, there is no need to repeat it here again, and that's not the topic of this article. What is the topic of the article is the question: how much would you pay to sit down and play poker with Ed Norton and get to ask him anything you wanted to know about Rounders?
Private game with Ed Norton & Jonah Hill auctioned for $120k
A charity auction that took place on Wednesday, organized by the Leonardo DiCaprio Foundation, represented an interesting mix of various items and events from the fields of art, fashion, and entertainment. This mix attracted attention from all sorts of media outlets but one item on the list was of particular importance for the poker world.
A private poker game with Ed Norton, co-star of the movie Rounders, and Jonah Hill, best known for his role in the Woolf of Wall Street, was put up for an auction at the starting price of €110,000, which is right at the $120k mark.
Although it was expected to garner a lot of attention, the auction ended up with just one bidder who was willing to pay the asking price of $120,000. This anonymous buyer, according to the auction site, will receive:
…coaching from one of the best poker players in the world, and hear stories over dinner about how the movie that launched the international poker craze was made. This is an experience you will never forget!
How much would you pay?
Although Rounders had certain shortcomings, it was still the movie that greatly helped the poker popularity around the globe. We've all thought and talked about actions and behavior of Worm, the character with questionable moral values, nicely embodied by Ed Norton.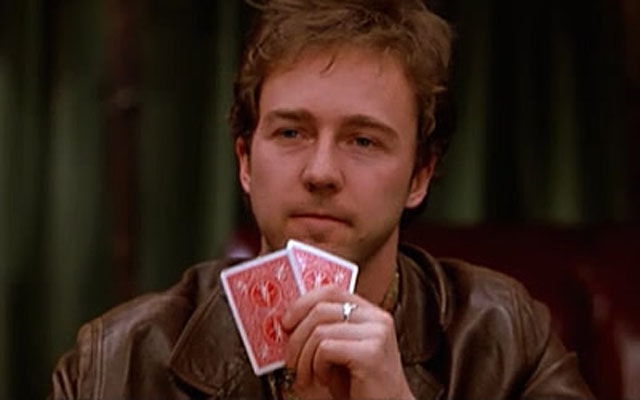 Knowing your money was going towards a good cause, how much would you be willing to pay to talk to Norton and ask him about anything you ever wondered about Rounders?
It would be a great opportunity to finally get the answer why on earth does Mike, such a great poker player, completely lack any notion of a bankroll management. Was it because he (as a character) believed to be so much better than Teddy KGB, or simply because writers and producers believed it would create a better impact with the audience?