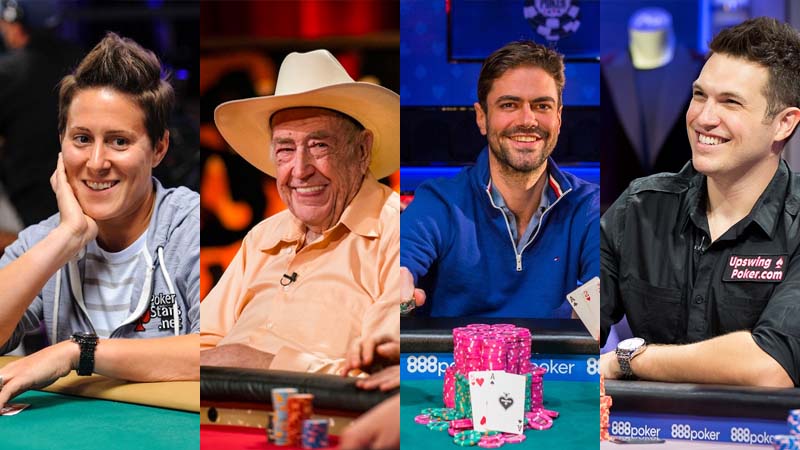 2018 has been an exciting year in the poker world. We've seen some thrilling tournaments and several new players rise to fame – but, on the other side of the chip, there have been a few players who have stepped away from the felt this year.
Vanessa Selbst Wants a More Stable Career
In January, Vanessa Selbst announced that she would be retiring from poker. In a Facebook post made on New Years Eve, the poker pro stated that, after 12 years of playing the game professionally, she wanted to prioritize other aspects of her life.
To pursue her career in poker, Selbst had to travel the world – which was fun in her 20s but hectic as she moved into her 30s. She wanted to focus more on building a more stable life for herself and starting a family, so it was time for her to move on.
I'm parting ways with PokerStars and moving on from poker in general. It's been the most amazing decade of my life. Thank you all for being a part of it. My full post is over on my facebook page, here. https://t.co/4U9xas6Kqu

— Vanessa Selbst (@VanessaSelbst) December 31, 2017
Since leaving the poker world, Selbst has made the move to Wall Street. With a Yale undergraduate and law degree, she was the ideal candidate for working at Bridgewater Associates, a hedge fund that manages about $150 billion in global investments.
Doug Polk Is Bored of Poker
Doug Polk's exit from the professional poker world came as less of a surprise. About a month before he officially retired, Polk stated that the game of poker was starting to get boring. He had been playing less and less over the previous two years, so it wasn't a particularly big shock when Polk announced his departure.
For the past couple of years, Polk seems to have made his podcast a priority. So, I'll be expecting to be seeing more of him on YouTube after his poker retirement.
James Obst Turns His Focus to Tennis
In July, James Obst announced his departure from the poker world through an honest and heartfelt message on Twitter. The 28-year-old Australian has traded his chips in for a tennis racket and will be pursuing his childhood dream of becoming a professional tennis player.
Thanks ✌️ pic.twitter.com/0OiNm2IudC

— James Obst (@JamesObst) July 11, 2018
Many of his peers reached out on the social network to show their support, wishing him luck in his new endeavor. I'll be keeping an eye out for him on the courts and hopefully see him in an upcoming Wimbledon!
Doyle Brunson's Definitive Retirement
2018 was also the year that Doyle Brunson decided that he would no longer play poker professionally. It was in June that the "godfather of poker" said goodbye. His announcement was pretty tear-inducing as he said: "My wife is not in very good health, and I will stay with her for the duration of either her life or mine".
Brunson has had a long and fruitful career in the poker world, which lasted over six decades. In 2005, he won his 10th WSOP bracelet at 72-years-old, and he has even stated that he'd like to win another. However, right now, his family is his first priority.
The last tournament he played was the No Limit 2-7 Lowball Draw. When he was eliminated, Doyle received a standing ovation from the rail. It was a fitting send-off for such an influential and legendary poker player.
A tip of his cap and a standing ovation for @TexDolly.
Living legend ends @WSOP career with a final table run in the $10K NL 2-7 Lowball Championship.
Watch LIVE: https://t.co/wtwTU6NmGw pic.twitter.com/4C734OQgIG

— PokerGO (@PokerGO) 13 June 2018

There are only two more weeks until the end of the year, and I'm hoping there won't be any more poker retirement announcements. Many poker greats have left the industry this year, and the team at Beat The Fish wishes them good fortune in all of their future endeavors.