What's The Best Casino in Chicago?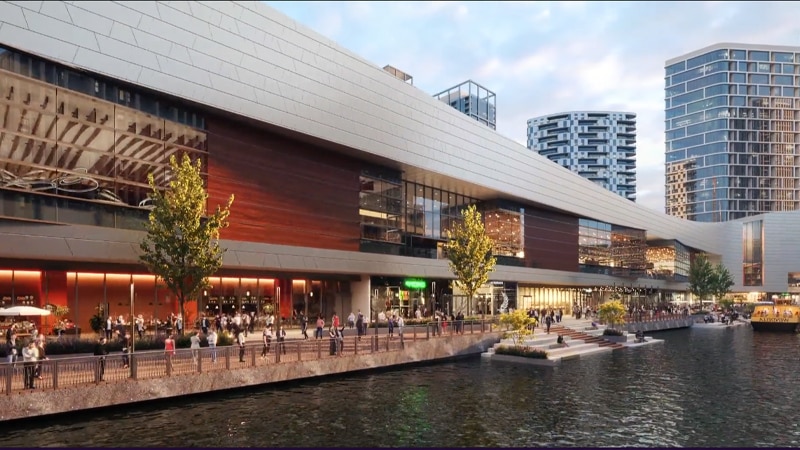 Chicago is one of the busiest cities in the United States, with bustling nightlife and all sorts of amazing entertainment for locals and visitors. Those with a taste for casino games, however, have to travel out to the suburbs for a first-class gambling experience – but, this won't be the case for long, as a new billion-dollar casino complex is on its way to River West. 
So, if you're a casino fan living near Chicago, keep reading. We'll not only let you know about all of the best places for Chicagoans to gamble right now but also give you all of the details about the new Bally's Chicago property that will be built at River West.
What is the Best Casino in Chicago?
Currently, there are no casinos within the downtown core of Chicago, but there are plenty dotted in-and-around the area. If you're a Chicago native or just visiting the Windy City, these are our picks for the best casinos nearby for a fun night out of gambling.
Rivers Casino
Rivers Casino is 17.3 miles from Downtown Chicago, but only 3 miles from O'Hare Airport. Located in the suburb of Des Plaines, Illinois, Rivers Casino is owned by Churchill Downs and managed by Rush Street Gaming.
Gambling at Rivers Casino
On the gaming floor, you'll find over 1,000 slot machines. What's great about this casino is that Rivers adds new slots on a regular basis so, those of you out there, who like playing the hottest new slot machines should visit regularly.
There are over 60 table games at Rivers Casino in Chicago's Des Plaines suburb. They include your more standard games like blackjack and roulette but there are also some more outside-of-the-box games available like Mississippi Stud, Ultimate Texas Hold'em and High Card Flush.
Rivers Sportsbook
If you're a sportsfan, then you'll want to check out the Rivers sportsbook – which also runs an online betting service. Located in a luxurious lounge with screens to watch all sorts of events, it's one of the best places to bet on sports in and around the Chicago area.
Dining and Entertainment
Even if you're not interested in gambling, it's still worth a visit to Rivers Casino. The venue hosts a number of gourmet restaurants and hip bars, as well as a concert hall where some world-famous acts perform.
Horseshoe Hammond Casino
Considered one of Chicagoland's top casinos, Horseshoe Hammond offers a fantastic collection of casino games, restaurants and bars. It's a popular destination for those looking for a fun night out, as well as those who want to experience some exciting casino games.
The Casino Floor
On the casino floor at Horseshoe Hammond, players will find over 3000 slot machines 100 table games. In addition to the classics, some pretty unique variants are available here, such as:
Pai Gow
3-Card Poker
Ultimate Texas Hold'em
High Card Flush
The Poker Room at Horseshoe Hammond
The poker room at this casino is open 24/7 and hosts both No Limit Hold'em and Pot Limit Omaha games. Weekly tournaments are available, as well, with some very impressive guarantees.
Grand Victoria Casino
Another one of the top casinos near Chicago is the Grand Victoria in Elgin, Illinois. Like Rivers, it does not have a downtown location; it is about a 35-minute drive to the Chicago riverfront but it's worth it to experience the venue's wide range of casino games, world-class poker room, state-of-the-art sportsbook and award-winning restaurants.
Grand Victoria Casino Gaming Floor
Open 24 hours a day, Grand Victoria's gaming floor is home to over 25 table games and 700 slot machines. Gaming fans come from all over the state of Illinois, and especially Chicago residents make the trip here, to experience all of the impressive casino games on offer.
Poker Room and Sportsbook at Grand Victoria
Grand Victoria is a hotspot for poker players in Illinois and surrounding states. The WSOP Poker Room has 20 tables, a full-service bar and 20 large-screen televisions for the ultimate gaming experience. Many World Series of Poker circuit events are played here, so you can brush shoulders with some of the best players in the area.
New Casino On Its Way to Chicago: Bally's River West
In many states, there is at least one casino in the downtown area of the capital city – but, this isn't the case in Chicago. Illinois residents have to visit suburbs if they want to play any casino games. It can be pretty inconvenient to get to these areas, especially if you're not travelling from central Chicago. However, a new gambling expansion will change this.
In the very near future, casino fans in Chicago will be able to visit the downtown core to get a great gambling experience. After local lawmakers decided to expand the state's gambling market by permitting a casino entertainment complex to be built in the downtown core, Bally's Chicago will be the newest casino to open in Illinois.
About Bally's New Casino in Chicago
Chicago Mayor Lori Lightfoot and a committee from the Illinois Gaming Board recently picked Bally's as the casino operator that will be licensed to open up a casino in River West, located within the downtown core of the city. Bally's was one of three operators to submit a proposal and was chosen due to its impressive plans to build a state-of-the-art entertainment complex that will provide a significant boost to the local economy.
The operator has proposed that the casino will be located at the Chicago Tribune Publishing Center at Chicago Avenue and Halstead Street. It would occupy a sprawling 30 acres and the project would cost $1.8 billion overall. The process is going to be a long one, and officials predict an opening date of 2025.
Inside this huge entertainment complex, Bally's hopes to include 3,400 slot machines and over 170 table games. It will feature luxury accommodation with 500 hotel rooms, 6 restaurants and three bars – not to mention a concert hall, roof terrace and swimming pools.
This is a huge undertaking and, understandably, it will be quite a while before Bally's Chicago is opened to the public. Fortunately, the casino operator has made plans to launch a temporary site at the Medinah Temple, bringing new gambling revenue into the city and state much sooner than 2025.
Benefits of Opening Bally's Chicago
In addition to bringing an exciting new entertainment venue to Chicago, Bally's will provide a great range of economic benefits to the local community. For example, the casino operator has committed to a 60% minority hiring initiative whereby residents of low-income, high-unemployment areas will be targeted for job prospects – with clear pathways forward for career progression.
The casino will boost Chicago's revenue by $200 million, which will help support police and fire service pension funds. In addition, a further $200 million will be generated for the state, which will support capital improvement projects.
Frequently Asked Questions
✅ What kind of gambling activities are available in Chicago casinos?
Chicago casinos offer a wide variety of gambling games, including blackjack, roulette, craps, and slots. Many of the city's casinos also offer sports betting, and some even have their own race and sportsbooks.
✅ How many casinos are in Chicago?
Within the Central Chicago area, there aren't any casinos but there is 30-acre Bally's casino complex coming in 2025. Players can also visit various suburbs like Des Plaines for top-notch casinos and nearby Michigan City where they can find several other gambling venues.
✅ Where can I find information on casino events and promotions?
Casinos in and around Chicago host some amazing concerts and special events. If you're looking for a fun night out, browse the city's event listings to find out what kind of entertainment is available.
✅ How much money do casinos in Chicago bring in each year?
All of the casinos in Illinois are incredibly lucrative. In 2021, gambling revenue in the state topped $1 billion.
✅ What is the age limit for casinos in Chicago?
If you want to gamble at the new Bally casino in Chicago, you'll have to 21 years of age or old. This is the age limit at all casinos across Illinois.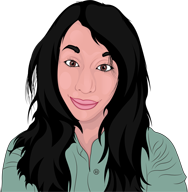 Bethany has been working in online gambling for over 13 years. She got her start in the industry as her first job after graduating from the Professional Writing Program at York University. Having written for many online gaming publications and worked with top casino operators, she has unique insight into the gambling market. Bethany maintains a personal interest in iGaming as she continues to play poker online as a hobby.