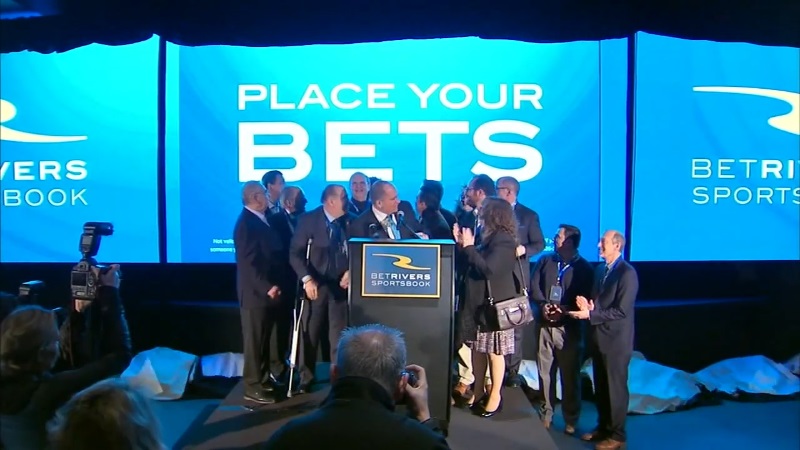 On Thursday morning, sports betting enthusiasts in Illinois were able to make sports bets on their cell phones and other devices. BetRivers is the first sportsbook in the Prairie State to go live, and everyone in the state is very excited about this new opportunity.
Governor JB Pritzker, one of the state's biggest supporters of sports betting, said, "This is great news for the citizens of Illinois. We can start to dig ourselves out of the financial mess we suffered as a result of COVID-19."
The Democratic Governor has many business holdings with his company, the Pritzker Group. Pritzker, whose family owns The Hyatt Hotel chain, signed sports betting into law in April 2020.
Sports betting took off very quickly in the state, but then suffered some setbacks due to the coronavirus worldwide shut down. BetRivers is the official sportsbook for Rivers Casino in Des Plaines, Ill.
Rivers Casino was the first casino in the state to offer sports betting, and now its sportsbook was the first to offer online sports betting.
Executive Order Allows Players To Create Accounts Online
Pritzker recently called out President Donald Trump for badly handling the COVID-19 public health emergency. Trump told Pritzker during a call between Trump and several U.S. governors to worry about Illinois.
Shortly after that exchange, Pritzker signed an emergency executive order that allows sports betting players to create their accounts online. Prior to that executive order, players were required to go to a physical location like a casino to set up their account.
Pritzker said that due to the virus and casinos being closed, he wanted to give access to players of sports betting during the shutdown. Gaming officials said on Friday they are not sure if this is a permanent process, or if casinos are all fully in operations if the prior rule will go back into effect.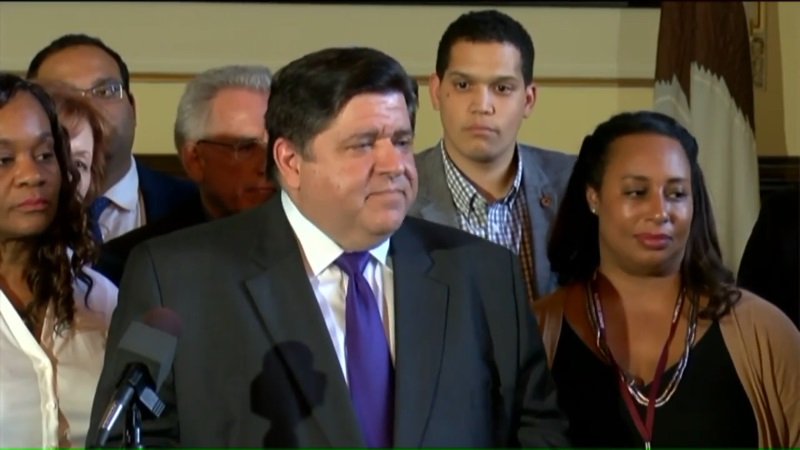 Gaming officials suggested that people take advantage of this convenient way of creating an account now, as it may not be the case in the future. Rush Street Interactive (RSI) is the digital component of Rush Street Gaming, which owns several Rivers Casino properties.
First To Offer Online Sports Betting In Illinois
The president of RSI, Richard Schwartz, said, "We are excited to make history by bringing the first online sportsbook to sports fans in our home state, just in time as American sports are coming back into action."
BetRivers is becoming a huge player in the sports betting industry around the country. They are becoming formidable competition for other major players like FanDuel. BetRivers was also the first online sportsbook to launch in Colorado on May 1, with a soft launch due to the virus.
Colorado gaming officials have said that they will have a second official sports betting launch with BetRivers, before the start of NFL season.
Books Throughout The Country
BetRivers also has very prosperous online sportsbooks in Pennsylvania and New Jersey. BetRivers is operated on the Kambi Platform, which is owned and operated by the Kambi Group out of Sweden.
Schwartz, who is based out of Chicago, said, "BetRivers would offer our customers great customer service with very fast payouts. They deliver an overall, very friendly approach that treats every player with honesty and care."
Major sports teams and events around the world are starting to recover and come back into action. This launch in Illinois came at just the right time for players to get "their accounts up and running and get familiar with the sportsbook, just in time for new opportunities," said a BetRivers official.