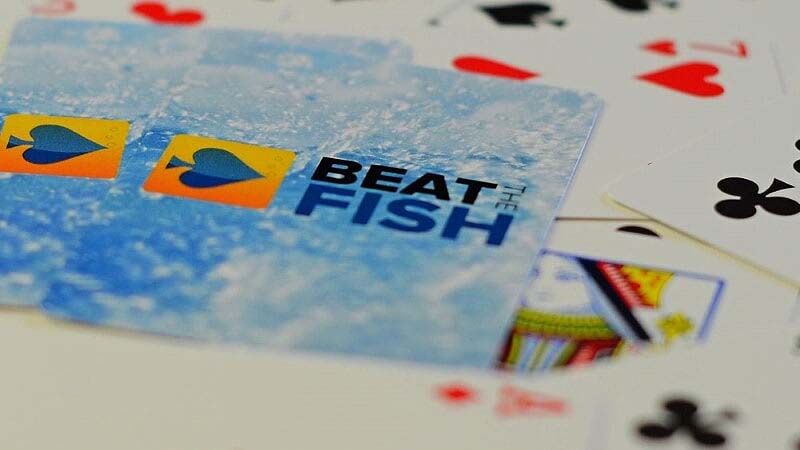 Poker rooms across America are slowly opening their doors once again, looking forward to getting their businesses back to normal – but, California is taking one step backwards.
Today, the state governor Gavin Newsom has imposed new restrictions that have forced several poker rooms in the state to close once again, only weeks after reopening from the initial shutdown.
#COVID19 continues to spread at an alarming rate.

Effective immediately, 19 counties must close indoors operations for the following sectors:

– Restaurants
– Wineries
– Movie theaters & family entertainment
– Zoos, museums
– Cardrooms

Bars must close ALL operations.

— Gavin Newsom (@GavinNewsom) July 1, 2020
Response to a Spike in Cases
In the United States, California is a hotspot for COVID-19, with over 237,000 confirmed cases. Across the state, there have been more than 6,000 deaths, and lawmakers want to prevent these numbers from seeing any more of a sharp increase.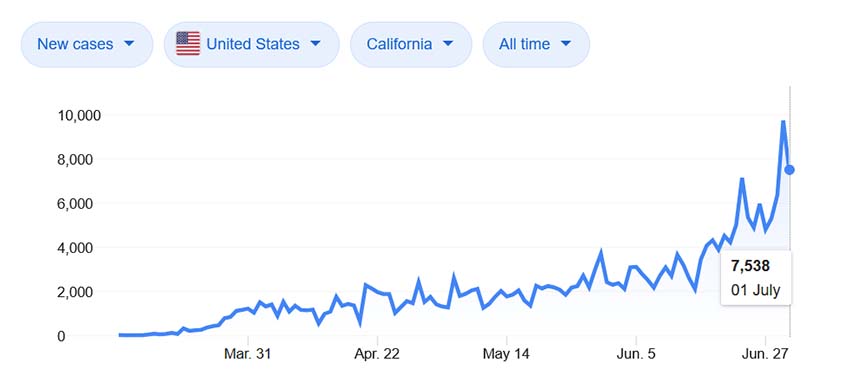 As such, new orders have been put forth for 19 of 58 counties across California that were seeing a new spike in coronavirus cases. This will mean bars, indoor dining spaces and poker rooms will have to close once more.
Los Angeles County Hit Hard
Los Angeles County, which is home to six poker room, has the highest number of cases out of all of California's counties. As a result of the Governor's announcement, Commerce Casino, Bicycle Casino, Hollywood Park Casino, The Gardens Casino and Larry Flint's Hustler Casino will be shutting down once again. Larry Flint's Lucky Lady Casino is the only poker room that hasn't reopened since the initial shutdown, and it will remain closed.
There are over 70 casinos across California that host poker games and, with a third of the state being shut down again, there won't be many cardrooms open for players. In the state's casinos that have remained open, social distancing will be enforced and wearing masks is encouraged.
In fact, many celebrity residents of California have taken to social media to urge others to wear masks when out in public. Steve Kerr, Sarah Silverman and Kerry Washington are just a few of the stars that have been retweeted by the governor.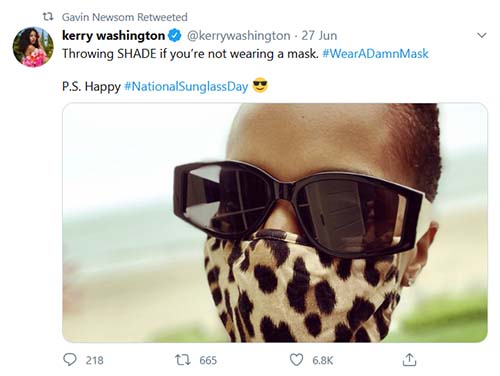 When Will California's Poker Rooms Open Up Again?
When many states imposed restrictions to prevent the spread of coronavirus, an end date is usually specified. However, this isn't the case for the new shutdown in these Californian counties.
The governor has not confirmed when venues will be permitted to open once again, nor has he stated when the shutdown will be reviewed. Newsom says:
"The decisions we're making here today — we do so soberly but thoughtfully and deliberately with an idea on mitigating the spread of this virus."
There is certainly a wait-and-see approach going on here, but it's better to be safe than sorry. With a significant surge in cases, California's new restrictions are necessary and residents will have to be very careful.