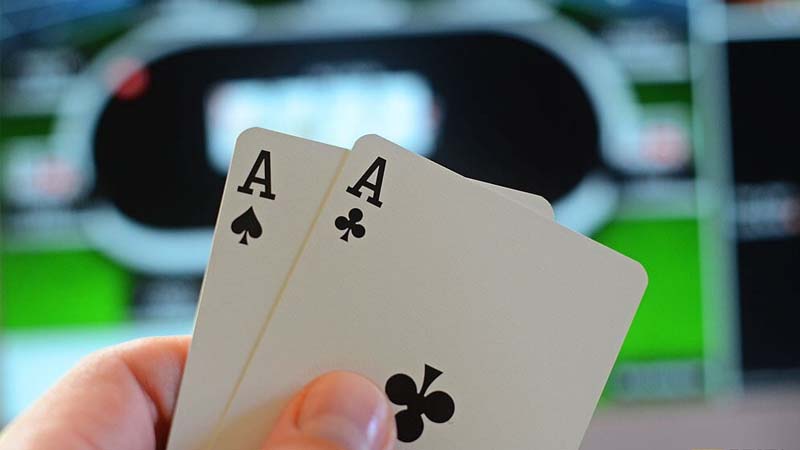 Poker can be a very volatile game that doesn't always bring out the best in us – but Mike Matusow took things to a whole other level over the weekend. On his Twitch channel, where he was streaming his run in the $1,0000 NLHE Freezeout, he made some pretty nasty threats to a player who busted him in his first-hand.
While the poker community condemned Matusow's actions, the WSOP has decided not to discipline the player. However, the group has imposed a number of "preventative measures" to help prevent another situation like this from occurring during the 2020 WSOP.
The Slowroll That Started It All
Mike Matusow took tplace in the, but he didn't last very long. After being dealt AQ in the big blind, he checked a ten-high flop against "wolverine17". Down the river, he shoved and his opponent tanked for at least 15 seconds before deciding to call with pocket Aces.
Believing that he had been slowrolled, Matusow launched into an expletive-filled tirade on his Twitch channel, threatening sexual violence and physical abuse.
Doxxing Wolverine17
As if threatening violence wasn't enough, Matusow asked his viewers to find out the identity of the player, promising an extra $50 bonus for new registrants in his home game. Since doxxing can be considered illegal if the information is shared with the intent of harassing the victim, it's surprising that his followers responded to the call-to-action. While the player's identity was eventually revealed on the WSOP's payouts page, someone in the chat did their own research as to who wolverine17 was.
After discovering that the wolverine17 is Meghan Milburn, Matusow backpeddled – but, only a little bit. While he told his followers that he would never hit a woman, he did take to her Twitter to give her a dressing down.
Milburn offered a casual and friendly reply:
Astonishingly classy response by @PokerHippie after being threatened with physical and sexual assault by an unhinged lunatic. pic.twitter.com/9281tqXGE3

— ?David K Lappin? (@dklappin) July 6, 2020
Eventually, Matusow apologized. He stated that he sent a "very nice" DM to Milburn, and addressed his Twitter followers by issuing a "sincere apology" for getting "caught up in the moment".
The WSOP's Response
The World Series of Poker has issued a statement in response to the situation. While Matusow will not be punished for his actions, the tournament has taken some preventative measures – including disabling the chat function on the software.
In the future, the WSOP has reserved the right to suspend the account of any player who engages in behaviour similar to Matusow's. However, in this situation, the WSOP stated that Milburn "had the perfect response to resolve the situation herself."
While the World Series of Poker can control what happens directly on its software, it's true that players can still generally say and do what they want on their social media channels. Fortunately, the online poker community does not seem to be very complacent when it comes to players who engage in this type of behaviour, and will reprimand anyone who does.
New Challenges for Tournament Players
Players competing in this year's WSOP who aren't used to playing poker tournaments online will have to come to terms with some issues that they wouldn't encounter at brick-and-mortar cardrooms. Unintentional slowrolling is one example, as players may experience internet connection problems or become distracted by something in their household.
It's understandable that some players will get frustrated while competing in the 2020 World Series of Online Poker. However, it's important to remember that the WSOP is treading totally new ground by holding the event online and players should express a bit more patience than they would when playing in-person.