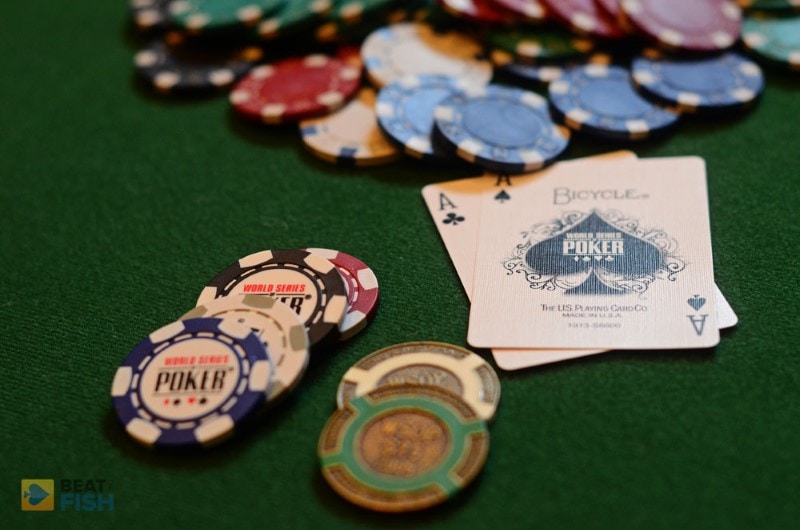 In combination with Las Vegas, the World Series of Poker equals the ultimate poker event. Yet, this year, it might be canceled due to the outbreak and spreading of coronavirus. While most people fear for their health, famous poker pros are placing wagers on the outcome of the 51st annual World Series of Poker event.
After it appeared several months ago, coronavirus has caused many problems in multiple parts of the world. Unfortunately, it took its toll on poker as well. In February this year, two casinos in Macau had to be shut down because of coronavirus. This event worried professional poker players and organizers of World Series of Poker as well.
While the virus was present only in China, everyone believed that Chinese doctors would find a cure for it. However, as the symptoms of the virus cannot be easily differentiated from some regular diseases, many infected people didn't know they had it and were spreading it.
They facilitated the outbreak of the virus by traveling out of China and infecting people they were in touch with. By doing this, they took coronavirus to other states that are now considered unsafe to go to.
The main problem that can lead to the cancellation of the World Series of Poker event in Las Vegas is traveling. Namely, the World Series of Poker event in Las Vegas attracts hundreds of thousands of players every year. Now, if we take into account all the things we know about coronavirus, we must admit that China is not the only dangerous place to visit at the moment.
Also, some states already closed their borders and put a stop on their air transport. This can also cause a problem because anyone living outside the US won't be able to attend the event in Las Vegas, which will result in a reduced number of attendees.
Saddened by the fact that the World Series of Poker in Las Vegas might get canceled, famous poker pros had to find their gambling fun elsewhere. That is why they started placing wagers on the outcome of this situation.
One of the world's most known professional poker players, Doug Polk, used his Twitter account to share his concerns about the WSOP with the rest of the world.
I think there is a real chance of WSOP being cancelled. There are just so many countries that fly in and with severe travel restrictions it might not be realistic. https://t.co/IkgVNFNrdI

— Doug Polk (@DougPolkPoker) February 27, 2020
When Doug Polk tweeted his opinion regarding the coronavirus and WSOP, Seth Palansky, a Vice President of Corporate Communication for the WSOP, claimed that nothing had changed.
"We've been monitoring the situation and will continue to lean on the experts in this field for guidance. At this time, all our events and schedules remain intact and are planned to go on without interruption. We would be prepared to expand measures to ensure the safety of our guests and employees, again leaning on the experts."
After Polk, some other poker pros like Mike McDonald and Joshua Reichard decided to join this betting game.
The issue of coronavirus affecting the WSOP was discussed in a YouTube video you can check out below.
At the moment, the WSOP schedule can still be found online. Only time will tell how coronavirus will affect the World Series of Poker this year. Anyhow, we hope that scientists will find a cure for the notorious virus, regardless of the tournament status.