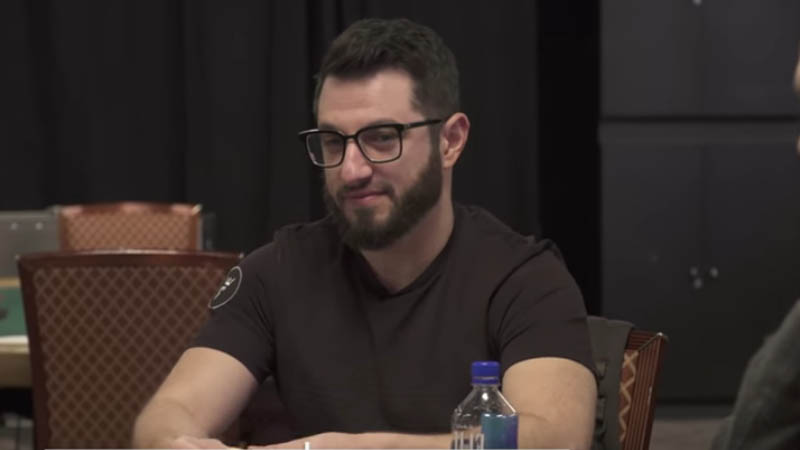 Towards the end of last year, Phil Galfond issued a challenge to any high roller Omaha players to prove that he's still got it. A handful of players took him up on the Galfond Challenge and, even though the challenge is only a few weeks underway, it has already been delayed.
How the Galfond Challenge Started
It was in November 2019 that Galfond posted about his challenge on Twitter, and four players accepted: Chance Kornuth, Fernando Habagger, VeniVidi1993 and Bill Perkins. The rules for each showdown were laid out, with the actual challenges to begin at the start of 2020.
While there were a few variations on the guidelines for some opponents, there were some ground rules. Galfond and his opponents would take part in about 35,000 hands of high stakes PLO at mostly $100/$200 stakes.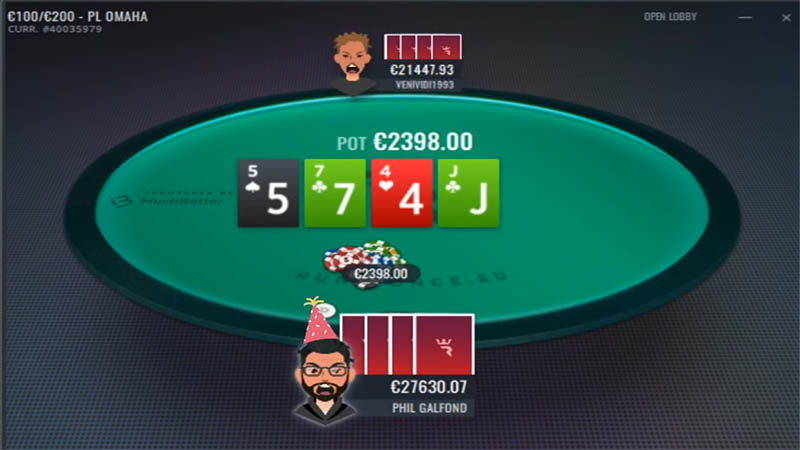 For each player, there was a side bet in the favour of the opponent. For example, Chance Kornuth agreed to a 4-to-1 bet which would require Galfond to pay him a $1 million bonus if he won and Kornuth paying $250,000 if he emerged victorious.
The Opponents
All of the players who accepted the Galfond Challenge have very different backgrounds in the poker world. From anonymous online poker players to former hedgefund managers, the challenge had a very diverse roster.
Bill Perkins & The Thirst Lounge
Bill Perkins is a high-stakes poker player and billionaire businessman, who previously managed a hedge fund. As part of his terms, he would be able to tag in members of his Thirst Lounge team at any time during the challenge.
Venividi1993
This player remains unknown, as they are an online poker player. They are the only opponent in the Galfond Challenge who is anonymous, which makes for an even more exciting match-up.
Fernando Habegger
Habbegger is primarily an online poker player, who works as a PLO coach. If you've heard the name before, that's because Habbeger faced off against Doug Polk in a boxing match in 2018. He's certainly got quite the competitive spirit!
Galfond Bows Out
Galfond has been playing against Venivedi1993, as the two have started their challenge. Earlier this week, they had finished 10,000 hands and Galfond was nearly $800,000 in the hole.
Since then, he has decided to step away from the Galfond challenge for a few weeks. He stated that he is frustrated with how he has dealt with his downswing, and needs some time to "reset his mind".
For the full story, you can read his tweet:
Unfortunately, my downswing in the first #GalfondChallenge has very much continued.

I'm taking a step back to do some thinking. Here's an update, along with some more of my thoughts: pic.twitter.com/jIcN4Bc1Jz

— Phil Galfond (@PhilGalfond) February 11, 2020
Will the Galfond Challenge Continue?
In his Twitter post, Galfond noted that the challenge will resume on March 1st. However, doubts are running rampant in the poker community as spectators have been down this road before. If you remember the Durr Challenge, you probably already know that these types of challenges don't really go down very well.
In 2009, Tom "Durr" Dwan issued a similar challenge to the poker world. Patrik Antonius was the first player to take him up on the offer but quit after 40,000 hands when he was down $2 million.
Then, Daniel "Jungleman12" Cates took Dwan on. After nine years, the two players only completed 20,000 of the total 50,000 hands.
So, while it would be great to see Galfond finish his challenge against VeniDevi1993, we would understand if it didn't continue. However, he does seem to be a man of his word, so we'll be tuning into his Twitch stream on March 1st to see what happens next.