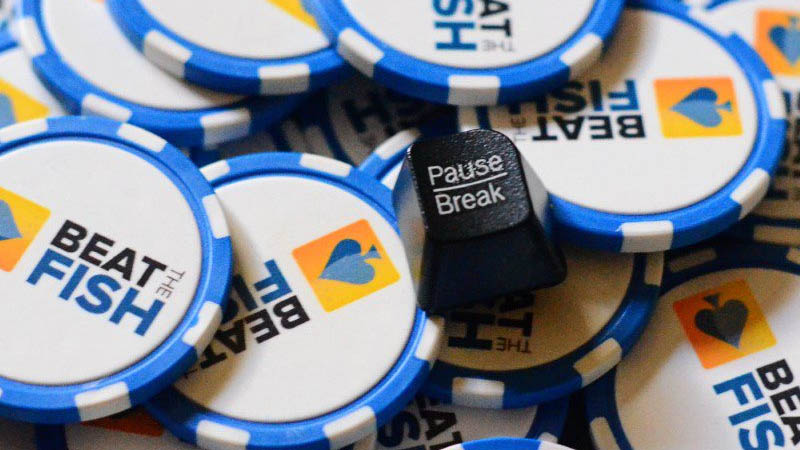 The Nevada Gaming Commission will soon allow players to barre themselves from playing online casino games and online poker games. This is the first time that regulators in the state will attempt to keep a register of self-excluded online players.
How Self-Exclusion Will Work in Nevada
According to a representative of the NGC, the Technology Division is still in the planning stages. However, they have a general idea of how online self-exclusion will work for players in the state.
The player who wishes to be excluded will fill out a form that will be submitted to the Nevada Gaming Control Board. Once the player is registered on the self-exclusion list, their name will be shared with all operators that have online gambling licenses so that they won't be permitted to play casino or poker games at any website available in the state.
According to new text in Regulation 5A, operators must "take all reasonable steps to immediately refuse service to an individual who has self-excluded from participating in interactive gambling". Once a player has registered, they can withdraw their winnings but they won't be able to play and operators cannot send them any marketing material.  
Self-Exclusion Across the USA
Nevada isn't the only state to offer online self-exclusion to local players. New Jersey, Pennsylvania and Michigan all have tools that allow players to stop themselves from gambling online.
Michigan launched its self-exclusion tool in March 2021, just one month after online gambling went live in the state. You can submit an application form for the Responsible Gaming Database, which can take up to 45 days to process. The self-exclusion periods can last for one year or five years.
In Pennsylvania, you can register online for self-exclusion. You can request to be excluded for one year, five years or the rest of your life. The period of your self-exclusion can be extended and you can only remove your name from the list if you have signed up for registered for the lifetime exclusion.
New Jersey also provides an online registration tool for self-exclusion. You must choose a minimum self-exclusion period of 1 year or 5 years, and you can only request removal once that initial period has concluded.
Who Should Self-Exclude?
If you are having concerns about your online gambling behaviour, then you might want to consider self-excluding. While experts say that there is no evidence that self-exclusion can prevent problem gambling, it is a step in the right direction towards getting your gaming habits under control.
"The act of signing up for it is a very validating and affirming action because it is now that moment where you've said, 'I need to do something,' and that often is a critical moment in a problem gambler's journey" – Alan Feldman, an expert on responsible gambling told the Las Vegas Review Journal.
There is no word yet on when exactly players will be able to register for online self-exclusion in Nevada. We will keep you updated with more details.