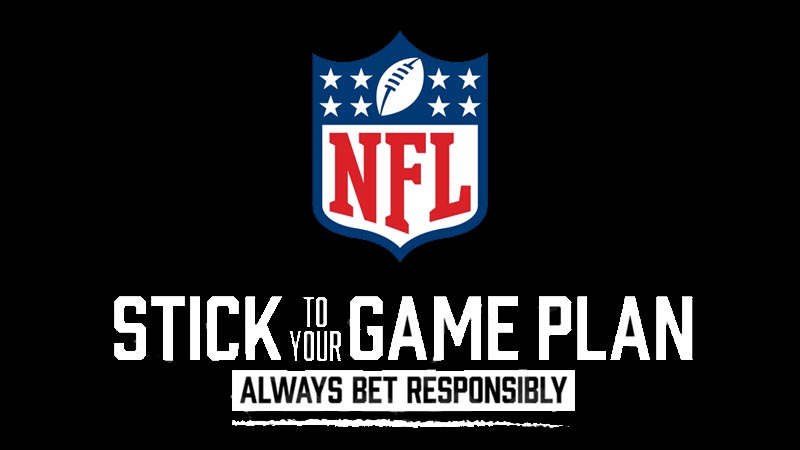 The National Football League (NFL) has launched its responsible betting campaign. It is a multimillion-dollar, multi-year commitment that promotes the message: "Stick to Your Game Plan. Always Bet Responsibly".
Key Message
As part of the NFL's new responsible betting campaign, players are urged to stick to a game plan, which means setting a budget and not exceeding it. It's all too easy to chase losses and get caught up if there is no specific spending limit in mind.
"We feel it is critical that the NFL uses the power of our voice to educate and encourage fans who choose to bet to do so in a safe and responsible way" – Christopher Halpin, Executive Vice President of the NFL.
The campaign will also encourage bettors to only wager with licensed, regulated providers. Operators who have not been vetted by local gaming authorities not only put punters in danger of being scammed but may also use unethical marketing practices that promote unhealthy gambling behaviour.
Finally, the bettors should ask for help if they need it. This is a crucial message, as there is certainly a stigma surrounding problem gambling that prevents those affected by seeking help when they most need it. If the NFL manages to communicate its message effectively, it's hoped that those who find themselves struggling with problem gambling won't feel ashamed to come forward and seek treatment.
Working Closely with the NCPG
The NFL has pledged to work with the National Council on Problem Gambling (NCPG) in a multi-year, multimillion-dollar partnership. The league will provide funding to the group that will enhance responsible gambling promotion and problem gambling treatment programs from both local and statewide organizatinos.
There will also be a focus on youth-facing programs. As sportsbetting becomes more popular and many teams align themselves with betting brands, it is important that young people are well aware that they don't need to wager in order to be sports fans.
"The league's support of our advocacy efforts will help fund new communications initiatives, such as ResponsiblePlay.org and a PSA about problem gambling, expand gambling prevention services where they are most needed, and modernize our National Problem Gambling Helpline operations with updated capabilities" – Keith Whyte, Executive Director of the NCPG.
New ResponsiblePlay.com Website
As part of the responsible betting campaign, a new website called ResponsiblePlay.com has been launched. Here, visitors can get key information on identifying the signs of problem gambling and tips for keeping their betting on the responsible side.
There is also a very useful section on How to Get Help. A quiz is available to help visitors evaluate their gambling behavior, as well as a list of local resources such as problem gambling helplines and treatment facilities.
It's great to see the NFL taking such a proactive stance on responsible gambling. The sportsbetting market is quickly expanding across the United States, with plenty of opportunities for bettors to wager on all sorts of activities.
So, the promotion of responsible gambling should go hand-in-hand with the promotion of new betting sites – and, that's exactly what the NFL is doing with its new campaign.