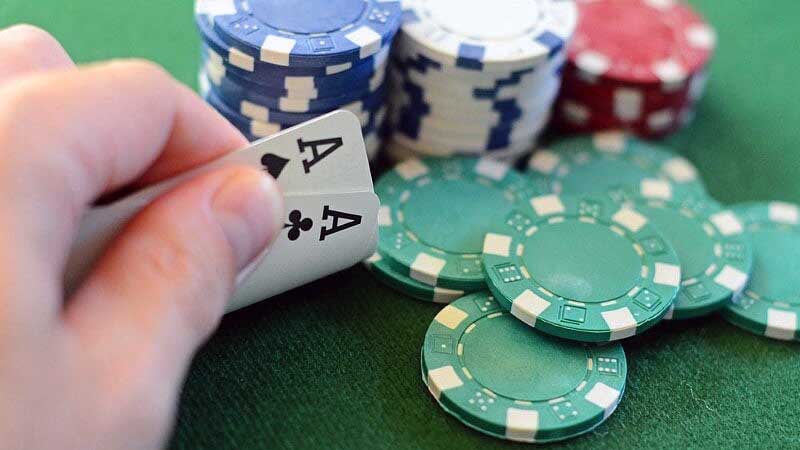 Poker rooms in Pennsylvania have been closed for months due to the global outbreak of COVID-19, but players across the state will finally be able to get back to the felt this week. Mount Airy and the Mohegan Sun will be the first of Pennsylvania's poker rooms to reopen this Friday, October 16th.
Safety Precautions in Place
Both venues have outlined a number of safety precautions that will be enacted in order to prevent the spread of coronavirus, and it's likely that other poker rooms in the state will have similar measures. These include:
A limit of 7 players per table
The requirement that all players wear masks
Use of plexiglass partitions between players
At the moment, only cash games will be returning to Pennsylvania poker rooms. It is expected that tournaments will be added at some point in the future, but it seems to risky right now due to capacity issues.
Poker Rooms Should Bounce Back Easily
There will surely be a slow uptake, as players are hesitant to return to playing live poker due to the table limits. However, gaming operators are confident that they will have a successful rebound.
While the initial shutdown caused casinos across Pennsylvania to lose $424 million in gaming revenue, numbers were up once venues started reopening over the summer. For example, Commonwealth Casino's saw $310.7 million in revenue, a $17.4 million increase during the same period in 2019.  All in all, Pennsylvania Gaming Control Board reported a 6% increase in year-over-year revenue.
If these numbers are anything to go by, poker rooms in Pennsylvania should see a similar recovery. While it will be hard to work to regain the losses faced during the closures, the anticipated increase in revenue will surely be some consolation.
Which PA Poker Rooms Will Open Next?
Now that two poker rooms have definite plans to reopen this week, players are surely wondering which venues will be next. As it stands, there are no specific dates for the opening of Pennsylvania's other poker venues, but a representative from Parx stated that its poker room will be resuming operation sometime within the next five weeks.
The rest of the poker operators in Pennsylvania have remained quiet. The only exception is Presque Isle Downs, which is still developing its plan for reopening.