The Eye-Opening History of Poker's Eli Elezra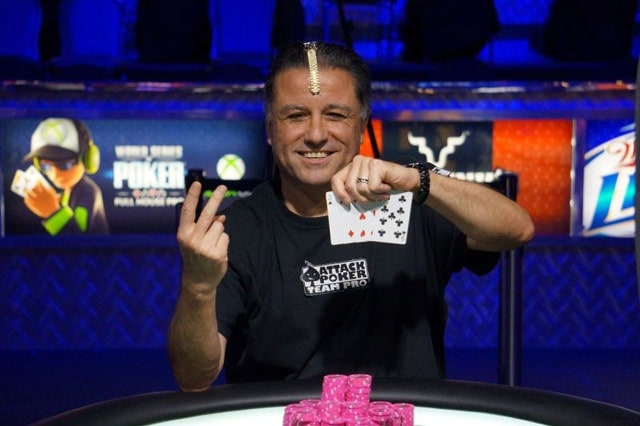 Perhaps best known for his thick Israeli accent and slicked-back black hair, Eli Elezra has been able to showcase his poker prowess thanks so the explosion of televised poker.
A smart businessman and a force to be reckoned with both in tournaments and cash games Eli Elezra originally emigrated to the U.S. (Las Vegas specifically) from his native Israel.
From a commando unit to poker elite forces
As is standard for of-age Israeli men, he served in the national forces as a commando until a leg injury cut his military career short. A recurring theme (think Doyle Brunson), Elezra developed his poker game after becoming bedridden from the injury.
Apparently, he is still close to his original unit and, in fact, donated $50,000 in 2006 to build a gym for the group.
Interesting tidbit from Elezra's army days is that, upon arrival, the officials wanted to distribute him in the air force. Always hardheaded, Elezra refused, and for this he was sentenced to three weeks in prison.
In the end, however, his persistence turned out to be fruitful, as he got his wish and became a part of a commando unit.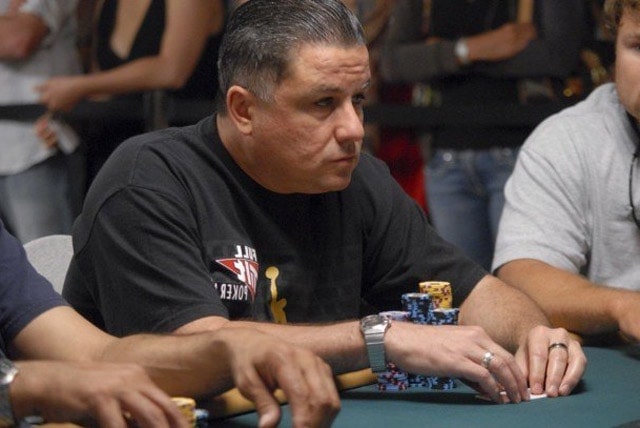 After the leg injury, Eli went to Alaska, looking to make a decent living. It was a tough period in his life, but he persevered, making ends meet driving a cab. Eventually, he gathered enough money to open his own convenient store.

In 1988, his brother invited him to join him in Las Vegas. The two started a film processing business, in a vicinity of the Stardust casino. The business was good, and Eli continued to invest the heard earned money, growing his wealth.
At the same time, he started to get more involved with poker. It all started with small games at the Stardust, but as Eli's bankroll and knowledge grew, so did his appetites. He started entering bigger tournaments in the city, and also developed an interest for the cash games.
Eli Elezra's official numbers
Eli Elezra's first big tournament score came in 2004 World Poker Tour event at the Mirage Poker Showdown, where he collected just over $1 million for the win. In 2007 he won his very first World Series of Poker bracelet in the Seven Card Stud Hi-Lo event, banking just shy of $200k. His second bracelet came in 2015, when he came on top in the $1,500 Seven Card Stud event. His current live tournament earnings are close to $3,000,000.
These days, Elezra is primarily a cash game player, mainly taking part in "The Big Game" with the likes of Doyle Brunson, Daniel Negreanu, and Phil Ivey. It is the rule rather than the exception that these players take six-figure bankroll swings after each session.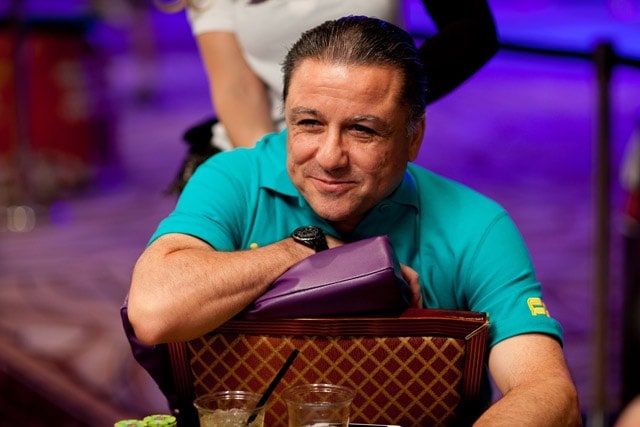 You can catch Eli Elezra on a fair number of poker TV shows including reruns of his WPT win, competing in seasons 2 and 3 of FSN's Poker Superstars, attending all seasons of the legendary GSN's High Stakes Poker, and finally representing Israel in CBS' underexposed Intercontinental Poker Championship.
Elezra's personality
Elezra is has a friendly demeanor, is likable to the players at the table, and isn't afraid to show a bit of emotion about a bad beat or a lucky break. Keeping a red rose handy to smell has been his trademark in a number of his appearances on the High Stakes Poker.
Always in a mood for a joke or pleasant conversation, the only thing that seems to annoy Eli is excessive tanking. He's been known to fall asleep (or at least pretend to do so) when some of the young guns go into super-long tanks before making a decision.
Also commendable, Eli Elezra maintains a healthy family life with five children at home. Besides winning millions playing poker, he also owns a group of shows called Seven on the Las Vegas Strip.
You can follow Eli's Twitter @elielezra1
A lifelong poker player who moved online in 2004, Josh founded Beat The Fish in 2005 to help online poker players make more-informed decisions on where to play and how to win once they got there. He hopes to counter the rampant dishonesty in online gaming media with objective reviews and relevant features. Tech nostalgic. Fondly remembers the soup avatar at Doyle's Room.